Volunteering travel guide
As the gap between "holidaying" and "volunteering" decreases, the scope of volunteer projects is widening, encompassing everything from favela football coaching to diving threatened reefs, via elephant sanctuaries and rural clinics. The message is – anyone can make a difference, whether you're 16 or 60, and whether you have five days or five months to spare.

Volunteering abroad has come a long way from the days of missionaries and career breakers via gap years and "voluntourists"

As placements have become more inclusive, however – with fewer skills and less commitment required from volunteers – so criticism of voluntourism has grown. With a huge number of organisations now offering "life changing" trips, it's ever more important for volunteers to fully research the projects, to ensure that any transformational experiences are for the better – for the volunteers themselves, and for the people and places they aspire to help. Because as anyone who has done it can testify, a good volunteer experience, no matter how hard you work, will leave you feeling more relaxed, more inspired and with a hundred more stories than a traditional holiday ever could.
Read more about finding your perfect placement in our volunteering abroad travel guide.
What we rate & what we don't
Marine conservation
Wildlife is not all about fluffy mammals.
Marine conservation
is on the rise – and with the chance to spend weeks living on a remote beach, nights patrolling for sea turtles, or hours underwater monitoring corals, these are some of the most diverse and worthwhile placements. Can't dive? Many trips offer PADI certification as part of your placement.
Matching skills
This is an essential yet strangely overlooked aspect of having a successful volunteer trip. You wouldn't take over a classroom back home, so why volunteer as a teacher overseas? Using your skills – in healthcare, education, biology – or manual labour will mean you can actually achieve something worthwhile during your stay – which is better for those you're helping, and will make you feel much happier, too.
Family volunteering
The benefits of
volunteering as a family
are vast. As well as spending quality time together without an iPhone in sight, your children will gain an extraordinary education from being immersed in a way of life entirely different to their own. They'll get hands on experience of conservation – and learn firsthand about the threats facing our environment. And they'll learn the value and pleasure of working – hard! – for a worthwhile cause.
Teaching & coaching
Teaching abroad takes many forms – from helping students practise their English, to teaching subjects that match your own skills, from science and art to music and conservation awareness. If you're not a qualified teacher, you can work as a classroom assistant or help out with homework – or run sports coaching sessions or art workshops for kids. It's the enthusiasm that counts!
Habitat conservation
Looking after animals in sanctuaries is all very well, but this is really just putting a sticking plaster on a wound. To reduce the need for sanctuaries, habitat conservation is essential – and the best thing is that these placements usually require few high-level skills. Fitness and a willingness to muck in are essential – as you'll be planting trees, maintaining trails and fences or even monitoring the underwater world with diving expeditions.
Turtle conservation
It is said that seeing a huge turtle haul herself across the sand by moonlight to lay her eggs is one of nature's most moving sights. Many sea turtle species are endangered – so the beach patrols, nest protection, hatchling releases and awareness sessions you can do as a turtle conservation volunteer are all vital to their survival. Plus, you'll be living on some seriously gorgeous beaches.
Elephant care
The world's largest land mammal has had a bit of a rough deal. Used in wars, logging and entertainment, as these have fallen out of favour, many elephants are now rescued or retired in sanctuaries across SE Asia. With huge appetites and in need of daily baths, exercise and clean enclosures, there is plenty of worthwhile work for volunteers, who can get up close to these gentle giants.
Orphanage volunteering
Though this may sound like one of the most worthwhile placements, it is actually often the most harmful. A boom in volunteers – and the fees they pay – has made orphans something of a commodity, and there has been a sharp increase in the number of orphanages, many nothing of the sort. Plus, a revolving door of well-meaning volunteers means the vulnerable children are abandoned again, and again, and again…
Walking with lions
A photo of yourself feeding a baby lion will wow friends back home – until you realise what might happen to the cub once your safari is over. Habituated big cats can never be released into the wild, and when the cub gets too big to be safely handled it's not cost effective to keep. To put it bluntly – there's a good chance it'll end up on a private hunting reserve.
Elephant trekking
Many so-called elephant sanctuaries are actually glorified circuses, where elephants paint, perform and carry tourists on their backs. Any sanctuary that promotes elephant rides does not have the animals' best interests in mind; they will have been badly abused to persuade them to carry tourists. The placements available through Responsible Travel have all been screened for their commitment to animal welfare.
Boosting your CV
With the exception of longer term or highly skilled placements, volunteering should never be all about your CV. Roles can be challenging, satisfying, enjoyable – but the key question is not 'what will it do for me?' – but 'what will it do for others?' Projects must exist for communities, not volunteers; any valuable skills you gain will be a bonus – not the focus.
Our top trip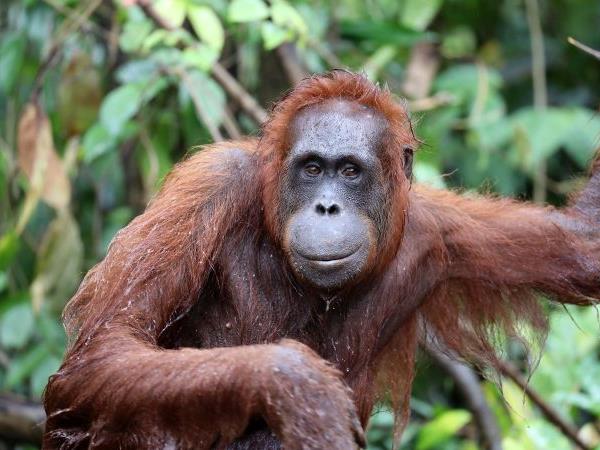 Care for stunning endangered orangutans in beautiful Borneo
From
£1195

to

£1895
13 days
ex flights
Small group travel:
2024: 31 Mar, 14 Apr, 28 Apr, 12 May, 2 Jun, 16 Jun, 30 Jun, 14 Jul, 4 Aug, 18 Aug, 1 Sep, 15 Sep
2025: 30 Mar, 13 Apr, 27 Apr, 11 May, 1 Jun, 15 Jun, 29 Jun, 13 Jul, 3 Aug, 17 Aug, 31 Aug, 14 Sep
If you'd like to chat about Volunteer travel or need help finding a holiday to suit you we're very happy to help.

Why go on a volunteering holiday?
The most obvious answer to this question is – to make a difference. To improve the life of someone, or something, somewhere in the world, and return home with a bit of a rosy glow. Some people have a particular skill that they would like to share, others have a particular attachment to a certain corner of the globe and would like to give back.
volunteering as there are volunteers. Some people are fed up of run of the mill holidays, and want something a little more challenging than basking on a beach. Others would like to pick up a new skill – whether that's scuba diving or Spanish – and what better way to hone your talents than by putting it into practice straight away?
You may just fancy doing something completely out of the ordinary for a couple of weeks. You could find yourself living aboard a research ship in the Mediterranean, documenting whale and dolphin sightings. For something a bit grittier, head to a favela or township to coach football, cricket or martial arts – it's a two way learning experience, as the local kids get to grips with a sport, and you'll learn about life
for the 99%
.
Generally, we would discourage would-be volunteers from doing a placement purely to add to their CV – volunteering should really be about benefitting local people and places. However, there are certain skilled vocational placements, such as healthcare, teaching and research, where individuals, perhaps part way through their studies, can gain real-world experience while putting their skills to good use. And of course, skilled professionals are always welcome – such as teachers on long summer holidays, or corporate workers on a career break who can share their IT, marketing or startup knowledge with small businesses overseas.
Brief history of volunteering holidays
Travelling overseas to help those perceived as worse off than ourselves has a long – and always contentious – history, which can be traced back to missionary groups heading into the depths of Africa and the Amazon to convert and "civilise" indigenous communities, while bringing them western education, sanitation and healthcare.
Read more
More Volunteer travel articles