As responsible travellers we can sometimes face an ethical dilemma when considering whether or not to visit a certain destination, particularly those with poor human rights records. Here's our advice to help you along your way...
We market holidays to many countries with poor human rights records including Zimbabwe, China, Libya, Colombia and Indonesia.
We genuinely believe that in most cases, if you choose a tour operator with a strong responsible tourism policy, it is possible for your holiday to benefit local communities. If you take steps to ensure your money reaches local hands rather than governments then your trip will ultimately be doing more good than harm. Using local craftspeople, hoteliers, guides, farmers and traders, for example, will bring benefits to the people that need it most. Ultimately it is down to each of us as individuals to consider the ethical implications of visiting particular places, and to research ways of minimising your negative impact. We believe in good and bad practice, rather than good and bad destinations.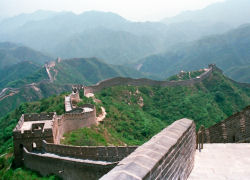 You should consider whether you will enjoy the trip and have a clear conscience afterwards.
Consider the wider message you are sending out if you do decide to visit a particular destination. For some people, this is not a factor in choosing a holiday, for others however, the political implications of being seen to offer approval to a certain destination, are a real issue.
Choose tourism ventures that have responsible tourism policies and guidelines in place.
Buy from local craftspeople to bring benefits to the people that need it most.
Stay in locally owned hotels and use local guides. We continue to offer holidays to Zimbabwe in spite of the surge in state violence and civil instability earlier in 2008. It is still possible to visit the country and participate in community-based tourism and conservation projects – in fact, Zimbabwe has been very much a pioneer in these kinds of tourism initiatives.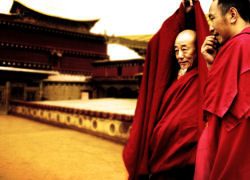 Previously, there has only been one destination that Responsible Travel has a policy of not visiting, and that was Burma. Following the wishes of democratically elected leader, Aung San Suu Kyi we upheld this boycott for over 10 years until May 2011 when The National League for Democracy (Aung San Suu Kyi's party) released a statement to say that they welcomed respectful, small scale, responsibly operated tourism to Burma.



To read the full history of our boycott see our page on why we lifted our Burma boycott after 10 years.



Last updated: July 2011.