Tourists urged to make elephant-friendly holiday decisions in wake of Thailand tragedy
Responsible Travel 'deeply saddened' by the news of a Scottish tourists' death in Thailand and in response urges tourists to seek elephant-friendly holiday experiences.
The online travel company's response comes after it
removed elephant trekking experiences
from its site in 2014, after a period of discussion with tour operators, sanctuaries and elephant welfare experts and published an in-depth travel guide to help people make elephant-friendly holiday decisions.
Justin Francis, managing director of Responsible Travel comments
"We are deeply saddened to hear that a tourist has been killed riding an elephant in Thailand.

"For so many tourists to South East Asia an encounter with an elephant is a real dream experience, but little do they realise that these are not domesticated animals, in order to be tamed and controlled each elephant that is ridden or trained to perform tricks for tourists goes through a period of severe physical abuse – the 'phajaan'.

"In contrast to some news reports this morning, we believe there are no good ways to ride elephants. Even in camps which seem to provide a high level of care for their animals, the elephants will have still undergone the 'phajaan' in order to work.

"Happily, there are elephant-friendly alternatives for tourists in Thailand – sanctuaries which care for elephants without any rides or performances, and which allow natural behaviour in a natural environment, or even better, opportunities to see these animals in the wild in national parks such as Khao Sok, Kuiburi and Khao Yai.

"We urge anyone who dreams of seeing elephants in Thailand to think about what they are supporting with their travel decisions and to make these decisions elephant-friendly".
The guide to 'Elephant Trekking – Right or Wrong?' can be found at http://www.responsibletravel.com/holidays/elephant-conservation/travel-guide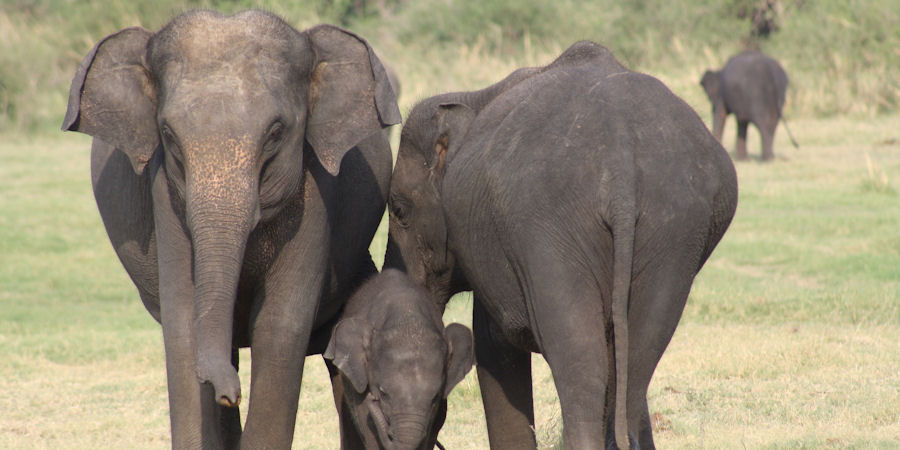 Photo credits:
[Asian Elephants:
shankar s.
]