Tipping the scales: Our Impact Report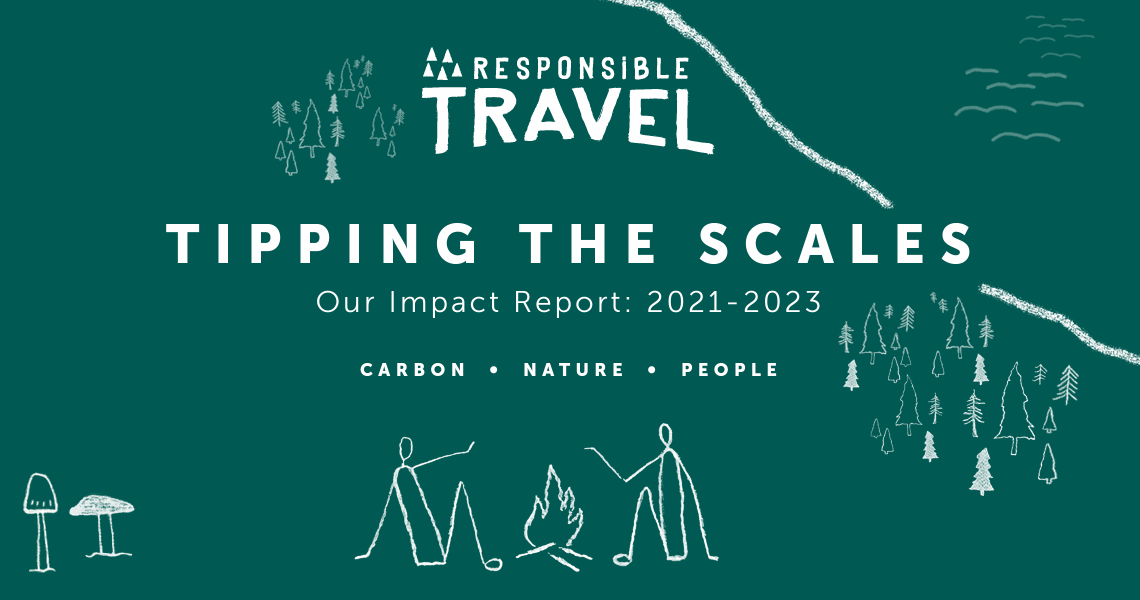 In 2001, Responsible Travel set out with one simple idea, that holidays could do good. Since then, over 200,000 travellers like you have chosen a more responsible holiday through us, and we've screened over 22,000 trips for their commitment to local communities and nature.
Our 2023 Impact Report -
Tipping the Scales
- is a comprehensive overview of how we're working with our global partners to minimise tourism's harmful impacts, and maximise the good. It's full of hope and inspiring stories, but it's an honest appraisal of our limitations and learning too.
Here are some of the highlights:
5,500 children across 14 countries have benefitted from our Trip for a Trip programme.
We've provided responsible tourism policy advice to over 5,000 potential partners.
Our travel guides – honest explorations of destinations, activities, and responsible tourism issues – have been viewed over 17.6m times.
We've started an ambitious project to label the carbon emissions of each of our trips, so you can choose a lower carbon holiday.
When it comes to balancing the good and bad impacts of tourism, we're trying to tip the scales in favour of good. We hope you'll join us.