Traveller interview: Jane Shirley, on her upcoming trip to Bhutan
See / go back to this
Bhutan culture and home stay tour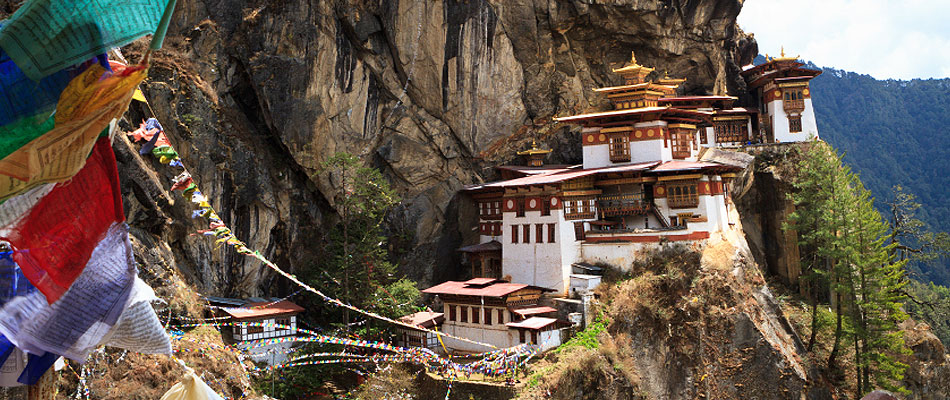 UK traveller Jane Shirley, now living in Portugal, chats with our travel writer Catherine Mack about a trip of a lifetime that she is about to embark upon to Bhutan. She had planned to travel with her husband, Paul, who tragically died six months ago. Jane, aged 60, has decided to still go and is preparing for her first ever long distance trip alone. Her story has touched many of us here at Responsible Travel and we hope it will lift your hearts too with regards to the healing power of travel. Read more about this
tailor made trip to Bhutan
First of all, my deepest condolences for the loss of your husband, Jane, and for taking the time to chat with us about your experience.
Thank you. Yes, well sometimes life just throws a packet of shit at you and you just clean yourself off and get on with it. You either deal with it or you go under. Life is much too short really. I had cancer when I was 20 and was given a couple of years to live. And so every day is a bonus and you just have to get on with it. Hence, the trip to Bhutan!
Indeed, and also, hence your willingness to share your feelings about that too, which we hope will help many of our readers and travellers. How long ago did your husband die?
Paul died six months ago. He was actually training for a push bike ride to Porto at the time, which from us is about 200km. He was fine, and then one day he wasn't, and the next day he was even worse. So I packed him off to the doctor and hospital, and then he came home three days later and told me he had cancer and about two months to live. So, that is what happened.
So you live in Portugal year round now, is that right?
Yes, I live in the middle of Portugal, about 45km inland from Coimbra. We moved here full time about 18 months ago and, prior to that, we came as often as possible for about two years before being able to sell up and move here from the UK permanently. And I am definitely here for good now. You would not lever me out of here with a crowbar. This is definitely home.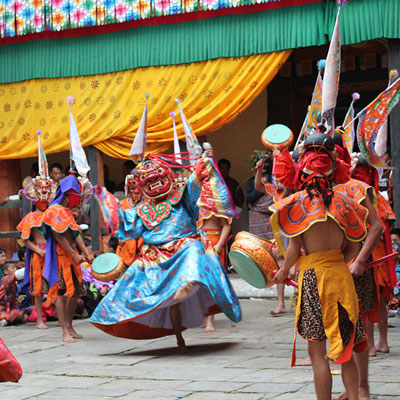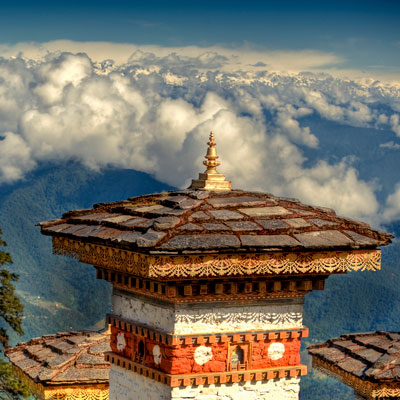 And so you are all booked and ready to go now?
Oh yes, it is all booked, paid for, the flights are booked and so I am definitely going! I go for two weeks in February, with eight nights in Bhutan. I am visiting Nepal first so that I can sleep off the flights, which are Portugal to UK, UK to Delhi and then Delhi to Kathmandu. And so I thought that if you are going to Kathmandu, you have to stay there for a while really, don't you? And then I'm flying on to Bhutan after that. I am going to see if I can raise some money nearer the time so that I can go to Tibet as well, but that is still in the balance.
So, why Bhutan?
I have just always wanted to go there. It is just one of those places. There is no good reason really. I read about it probably 25 years ago. Also, Paul and I got married on a leap year. First of all, because that way we were never going to forget our wedding anniversary and, secondly, so that we could actually do something interesting to celebrate. The next anniversary would have been the closest thing to a 25th wedding anniversary and so we had said, hey let's just do it. Let's go to Bhutan. Which was quite a big deal for Paul as he hated flying. He got quite claustrophobic especially after a couple of hours in an aeroplane, so for him to say "I will do those flights" was really quite a big thing. So I just thought, sod it, I am going to go. It's not actually my wedding anniversary as the next Leap Year isn't until 2020, but I just thought I don't want to wait until then. If I am going to do it, I am going to do it as soon as possible.
Did Paul know, before he died, that you were still going to go ahead with the holiday?
No, because it all happened so quickly. He had terminal cancer, in the very advanced stage, and we had lots of practical things to sort out. And then there was lots of going backwards and forwards to hospitals. We just had to hit the ground running, and deal with things minute by minute. And so whilst we did talk about things, the Bhutan trip was not one of them. But he did tell me that I wasn't to stop living and if that meant travelling – you should see the list of places I was going to drag him off to – to go do it and not to feel guilty. He said to me,"There's a whole world out there. Go and explore it." He was always trying to work out just how far he could get on the push bike, his preferred mode of transport.
How do you feel about travelling solo now? Is it a daunting prospect?
I did a bit of travelling this year around Europe on my own to see friends, got back and thought, OK I can do this. I can actually book a flight on my own, get to the airport, find my way around and I can cope with this. It was time. And so I started looking into it. You can put things off, but I think what Paul's death has taught me is that life is very short. And that tomorrow doesn't actually come sometimes. So just do it. Don't think about it, just actually do it. But then again, that is also how we ended up in Portugal, because we had had the same conversation, 'do we sit around and in 10 years' time and say 'I wander what would have happened if?...' , or do we just say 'yes, we can do it, and if it doesn't work, we can do something else'? Same with my trip and that is why I am going.
So had you never booked holidays on your own before?
I have never actually done it as a solo, independent traveller. I have never travelled internationally on my own before. But you know, there is a first time for everything, and you just have to take a deep breath and think 'yes, I can do this'. If I can get a flight from Porto to London, I can get one from Porto to anywhere.
Is there anything about this pre-travel time that you find different as a solo traveller? For example, I don't like it when people call me a 'single traveller' when I am travelling alone, as opposed to a 'solo traveller'.
I agree, totally. I am solo because I am travelling on my own. I had one friend who told me 'Well, I wouldn't mind coming with you', and I just said, 'Well, I
would
mind you coming with me! It's not that I don't enjoy your company, I just want to do this by myself. As much for me as anything else. However, the only thing that I have double checked for the first time is reviews of hotels and how they are for solo travellers and, in particular, females travelling alone. And so I have gone for more expensive hotels than if it had been the two of us.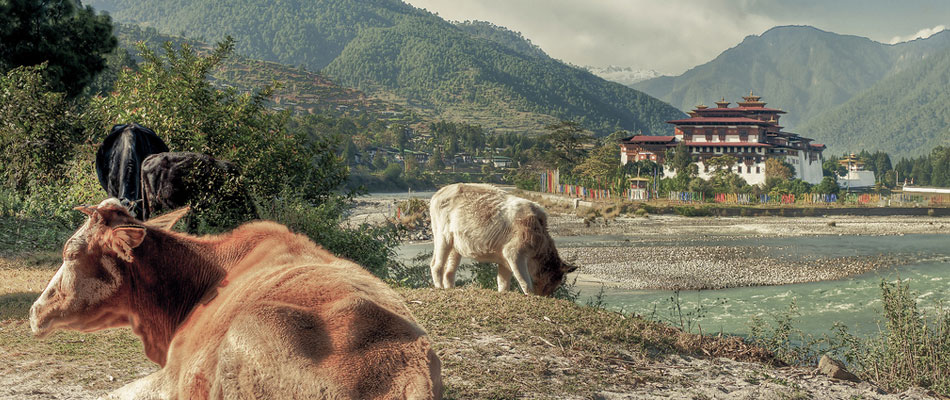 So you would have booked a different style of hotel had you not been travelling solo?
Yes. If the two of us had been travelling together, you can doss down anywhere. I have stayed in some very strange places! But travelling on your own, this is not quite so easy, especially as a female. So I have pushed the boat out and gone for somewhere a little more expensive, particularly because it is a country that I don't know. So I don't want to turn up in the wrong place at the wrong time and make a mistake that way.
Are you going to take safety precautions before you leave and contact someone say once a week while you are away?
The only thing I am taking is my very cheap UK mobile, and not taking a computer or smart phone. And I will just call a friend of mine every couple of days. Initially I said I would text her and then I thought about it. I used to teach adults with special needs and one of the courses was 'Keep Yourself Safe'. On that course we taught people to 'talk, don't text', because anyone can take your phone and text. So I am actually going to phone my friend and just tell her all is good. Apart from that it is going to be postcards and letters.
Have you always been a keen writer when you are travelling?
Yes I have. Paul and I started travelling properly in 2012, because prior to that we had dogs and horses and so we couldn't go anywhere for too long. But the last of them died and so we thought we would go and do some serious travelling, got some time off work and went to Spain and Morocco. During that trip I kept a diary, and Paul bought me a lovely, leather bound one for Christmas so that I could write, do sketches and so on. I always told people on that trip that I wasn't going to send emails, but postcards and letters instead. And they loved it. And so that is what I am going to do. I just think that I would love to get a postcard or a letter with a Paro or Kathmandu stamp on it, and I can't be the only one who thinks like that. I also think you can put more in a letter, because you are taking time, and writing is always subjective in that you really think about whom you are writing to, and making it specific to them.
Are there other things you have thought about, travelling solo for the first time?
Well just that it is good to remember that when I get there I don't know these people. And just because they speak my language, doesn't mean they are my friends. So I will remember to be careful and not to do things in Kathmandu that I wouldn't do at home. So don't carry around a lot of money. I am not wealthy by any means, but I am sure that for some of the residents where I am going, I am rich. So, don't wave loads of money and just be as sensible wherever I am as I would be at home. Don't get into cars with strange men or drink too much in bars! I used to teach my students, if it feels wrong then it probably is. Apart from that, my other travel safety tip is to have 50 dollars sewn into the waistband of my jeans – if I lose everything else, I still have that.
Do you think that living rurally equipped you in terms of feeling secure on your own?
Yes. Although I am a Londoner born and bred, I have lived rurally for a long time, and I am used to it, which is why I won't have any problems travelling. A long time ago I worked with a man who did round the world motorcycle trips, and he said that the first couple of times he took somebody with him. After that he went on his own, because he got to talk to more people – if he wanted to talk with somebody then he had to make an effort to do so, more than if he had been travelling with another person. And I just thought there was a lot of truth in that. You just have to go over and say 'Hi, my name is Jane, I'm from so and so.'
Did you know that Bhutan is the country which measures prosperity through Gross National Happiness (GNH)? You seem to be able to tap into happiness despite having had a massive loss in your life, making this a particularly poignant choice of destination.
Yes I did know that. One of my criteria when booking this tailor made holiday was to stay as far off the beaten track as possible. I want to see or observe as much of ordinary Bhutan as possible. Because seeing what other people do every day is something magic for me. It is sitting watching the world go by that I like the idea of. Watching children play, watching mums gossip, or swapping language lessons with the local kids. Teaching them a few words of Welsh perhaps, because my husband was Welsh. I prefer doing things that are totally outside my experience to being rushed from A to B to look at all the shiny things that they want you to see. Just sitting on a wall and watching the world go by for an hour. Or two. Or three.
So you were obviously very happy that this Bhutan tour operator put together an itinerary very much based on your criteria and interests?
Yes, they have been amazing! When I had cancer, it left me with a slight mobility problem. So I can't go trekking. So I explained that the treks they were offering me weren't possible, unless they found me a horse. At which point they asked me if I was serious, and I said yes, and they went off and did their research and came back saying 'we've got you a horse!' So I am trekking around all sorts of amazing places on the back of a Bhutanese pony! So, that should be a giggle.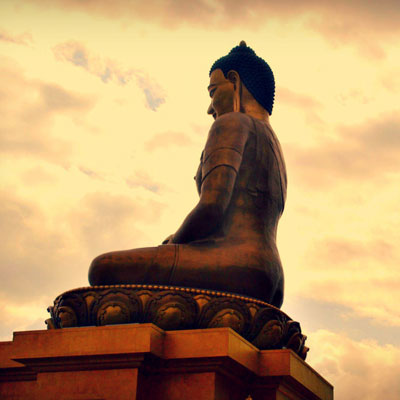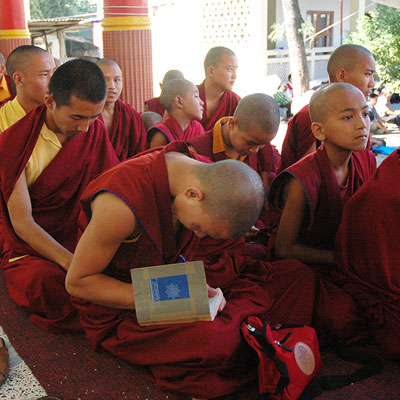 And for the rest of the trip, are you going to have your own driver guide?
Yes, apparently I do. I am doing a couple of homestays which I am really looking forward to and I am going to the Spring Festival. I am also spending the last night in a nunnery.
Do you have a couple of favourite travel moments with Paul that you would like to share with us?
Of course. For our last anniversary we went to Palma, because I absolutely love the island of Majorca. It was pouring with rain one day when we were sitting in a bar and there were two working girls who were looking for shelter and the bar owner wouldn't allow them in. They weren't very old, and they were soaking wet, and so we invited them to join us, so that they were then customers joining us for some wine. That was memorable!
Another memory was going to Morocco, after 10 weeks travelling in Spain. There we were on the ferry going off to Tangiers, and we got a phone call from British Gas to say that our bill was overdue! We were just killing ourselves laughing! That will stay with us always.
Are there any other aspects that you are nervous about, in terms of cultural differences on this trip?
No not really, because we have learned a lot spending time in Portugal. It is not what we were brought up with, it is different. And you have to be prepared to accept difference when you are travelling. You may not like it. Cruelty is cruelty and some things are just wrong, the world over. It doesn't matter where you are. Somebody beating the hell out of their kids whether you are in London, New York or Nepal, it is just wrong. But in terms of other differences, I am sure I will see things that I won't like. But I am a guest where I am going, and it is not my place to say you can't do that.
Will you learn a few words of the local languages before you go?
I hope so. Although more likely when I get there, because if you can learn to say please and thank you with people on the ground, that is the best thing. One of the skills that I do have is a TEFL qualification and so I can just see myself sitting in a market somewhere swapping languages with someone.
Are you taking a camera?
I am taking a camera but I am not going to use it too much. I don't think there is anything ruder than sticking a camera in someone's face without asking their permission. There will, of course, be things that I will want to take photographs of, but I won't take a great mass of them. And the word 'selfie' doesn't come into my language. And also I love to draw, with pencil. However, my mother who is 88, is an exquisite water colour artist. So if I give her some of my photographs, she can turn them into something beautiful. She doesn't know I am going, and she won't know until I am back. She will spend all her time worrying about me, and so I don't want that. We never really grow up, do we? I am 60 years old and still not going to tell my mother where I am going!
We really wish you well, Jane and can't wait to hear about it all when you get back. Finally, have any of your friends said you are crazy for doing a trip like this on your own?
They know better! It is going to be a giggle. An absolute giggle. I just feel that there is a whole world out there that I haven't seen. It will be absolutely amazing.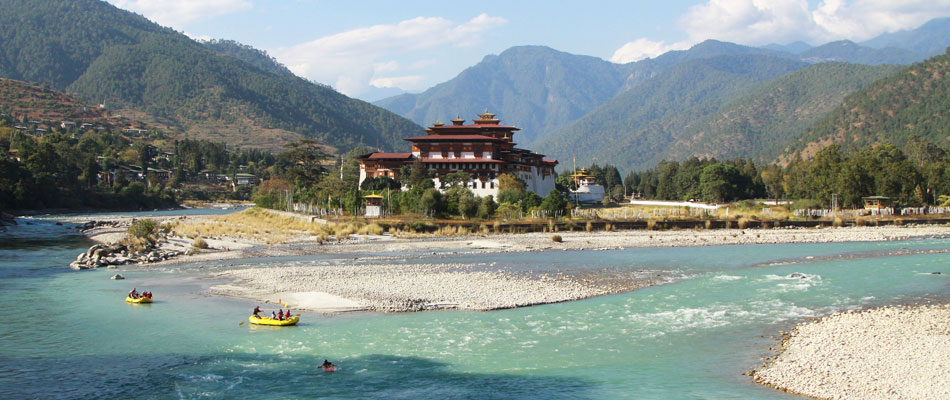 Find out more about this trip
Continue reading about this
Bhutan culture and home stay tour