Traveller interview: Ian Robertson, on his Mexico food tour
See / go back to this
Mexico food tour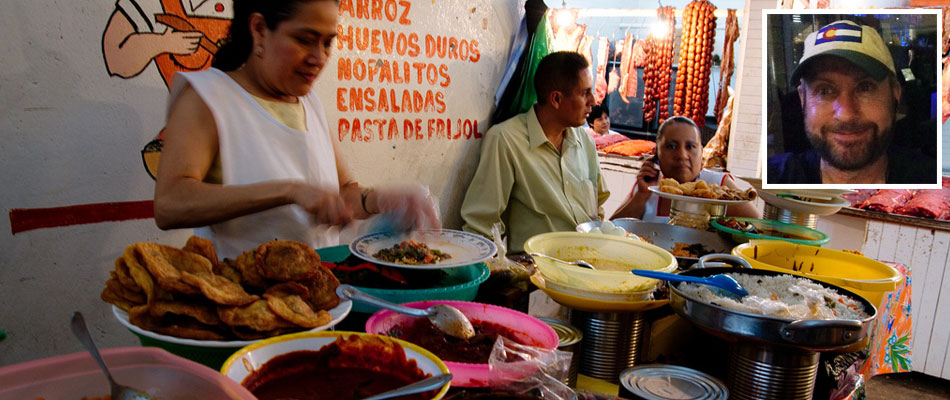 Traveller Ian Robertson chats with one of our travel writers, Catherine Mack about his trip to Mexico in September. He travelled alone, but as part of a small group. Famous for its amazing food, going on a foodie holiday is probably the ideal way to experience Mexico. However, this trip is far from being just about food. Indeed, it is called a food adventure. Ian certainly found it to be a delicious one.
What made you want to go to Mexico?
I had wanted to go for a while, and had friends who had gone to Cancun. I had asked them what they did, and all they seemed to do was lie on the beach, eat at the hotel, and drink. And, well, that isnít really me. I did all that when the kids were young. So, I wanted to see the real Mexico and not just the beach and a nice hotel. On this trip we definitely saw the proper Mexico and met lots of local people. Iím not really into museums and things like that, so because the trip was mostly about food and Mexican culture, I found it to be really good. We were going to places that we just wouldnít have known about otherwise.
Had you been on a small group holiday before?
No I hadnít. I had travelled on my own before volunteering on my own in Peru and Vietnam. I was a bit nervous at first about going with a group, because when you first meet people you donít know how it is going to be. And the older you get, you just lose a bit of your confidence, donít you? But as soon as I met the other people, I thought. ĎOh we are going to have a really good time hereí. Also, our guide, Victor, really helped. He was just so warm and welcoming and brought us all together so well. There were no egos in the party; everyone just went with the flow and had a really good time.
What was the age mix in your group?
The youngest was about 26, and the oldest was 70-odd, so it was a good mix. There was someone from USA, three from Australia and the rest were from UK.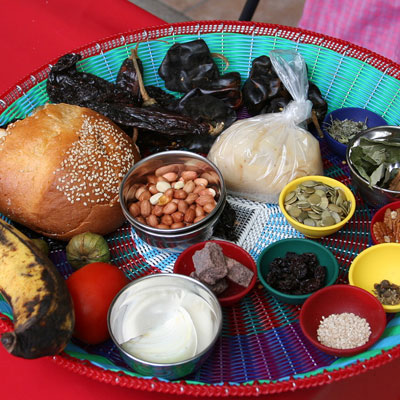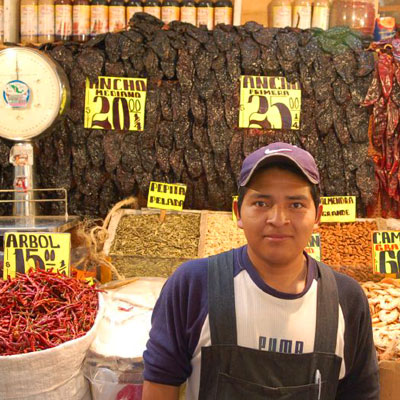 Had you been on a food trip before?
No I hadnít, and it was quite funny actually, because I had a throat infection before I left, so I couldnít really taste things! We were tasting all these chillies in the group, and everyone was saying Ďoh itís quite hotí, and they were looking at me and I didnít really taste anything! As the holiday went on, my sense of taste came back a little bit though. I think the mezcal helped!
What is the most useful thing you packed or wish that you had packed?
It turned out to be really warm, so the best thing that I packed was my cap as I was able to protect my head. I wish I had packed shorts. I only had one set of shorts with me, which wasnít enough. I bought some there, although it was really difficult to buy them because it was September, so all the local people were wearing jeans and trousers. I had to learn the Spanish for Ďshortsí which was Ď
pantalones cortos
í and I found some in Oaxaca in the market. They were pretty good shorts too, so I ended up buying two pairs!
Did you learn any other bits of language?
Just a few bits and pieces. Particularly with ordering food, I do try and learn the language for things on the menu, definitely. I think people appreciate it, donít they? It is not that difficult to learn a few phrases after all.
Were your preconceptions of the holiday very different from reality?
Not really, because I didnít know what to expect at all, as I had never been on a food holiday before. I suppose I was a bit surprised by Victor, the guide, because he was young and trendy and just knew all these brilliant places to go. He didnít seem like a guide in some ways. I guess I had misconceptions that there would be a guy at the front of a group holding up an umbrella! But he wasnít like that at all; he felt just like one of us. He came out drinking with us, eating with us. But he also really knew his stuff. He was Mexican, but he had lived and worked in England. I loved that he took us to market stalls and tiny restaurants where all the locals were eating. It is so much better than sitting in a fancy touristy restaurant.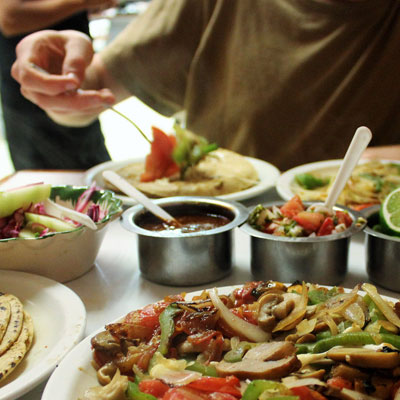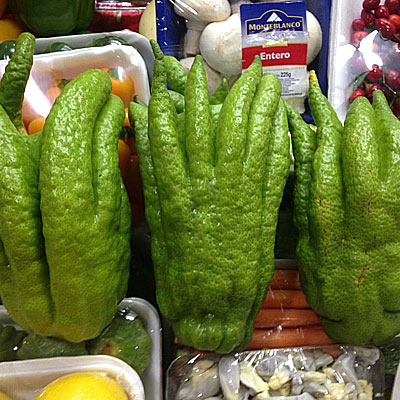 What was your favourite foodie experience?
Probably learning how to make Ď
moles
í with the chillies and sauces and things like that. We went on a cookery tour in Oaxaca, when we got to help with different dishes and then eat them too! They tend to like the mezcal a lot too, donít they? Which helps a lot. The first night we got there, we went out for food to get to know each other. Victor took us to a bar first, right beside the hotel, and he got us to try different mezcals. I hadnít had it before, although I had had tequila. Although when you have tequila back home with your mates, you just down it in one and pull a daft face, donít you? So, we were doing that, but then Victor told us not to knock it back but just sip it slowly, breathe it in and take our time. At first, all the mezcals taste the time, but by the end of the trip we could taste all the different subtle flavours.
Where was your best sleep?
Mazunte at the end of the trip, because you were sleeping in huts basically. Which is really different. I mean, a hotelís a hotel really, isnít it? With this, you just had a bed with a mosquito net around it, and the showers werenít really warm, but it was so hot anyway it didnít matter. But it really was cool.
Was there one local person that you met whom you will always remember?
It probably has to be Victor, because he just felt like one of us, and was a really great local person to be having as part of the group. If you didnít have such a good guide, it would be a completely different trip. And the Mexican people were all really nice and friendly too, always with a smile on their faces and really chatty. One
place
I will always remember, and I took a picture of it, was in Puebla because there was a Woolworths! I went in to look for my Pic Ďn Mix! Remember those? You used to try them all first before buying them!
Was there anything that was underrated, in your opinion that turned out to be a pleasant surprise?
We went to the ancient ruins at Mitla. Iím not usually into archaeology, but actually it was really interesting. We just had about an hour there which was about enough for me. But it was really good.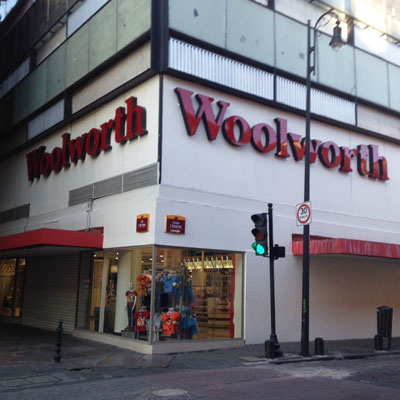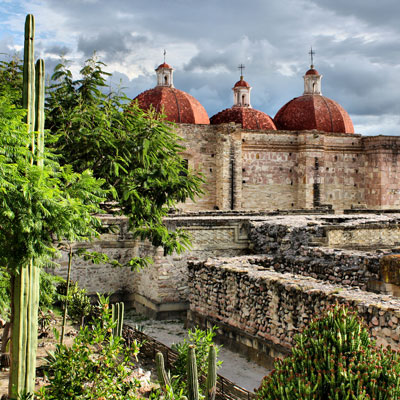 Woolworth photo by Ian Robertson and Mitla ruins photo by
Antonio Tapia
.
Has this trip influenced where you would like to go next?
Iím definitely going to go on another food holiday, 100 percent. I was looking at Iran actually, which looks really interesting, and because I donít want to do lots of museums, I may look into the food holiday there. So, that is on my list to do. Also, I did ĎSober Octoberí and so now that I can go without drinking, I know I can do in Iran too!
Find out more about this trip
Continue reading about this
Mexico food tour