Interview with MD Ali McLean - Northern Lights short break
Landscape and (inset) Ali McLean (Photo by
Ray García
)
Leader interview: Ali McLean - Northern Lights short break in Finland
Ali McLean founded his tour company back in 1999 after he realised that the two things he wanted to do with his life were travel and adventure sports. "My favourite winter activity is night time snowmobiling to the summit of Olos Fell from Jeris," he says. "You can't beat it."
The view from Tankavaara Fell is absolutely sublime.
It's a big hill in the middle of the landscape and on top of it stands Europe's only working amethyst mine in which I actually have a share. The view is almost ridiculously incredible; endless lakes and mountains draped in snow stretching as far as the eye can see. You feel as if you can see Finnish Lapland in its entirety.
Over the years I have become great friends with two of our suppliers, guys called Jukka and Juha-Pekka.
I love spending time with them and just listening to their tales of life north of the Arctic Circle. I remember Juha and I were once talking about how many people live in the village of Luosto and I mentioned that in summer I thought it was about 75. He looked at me as though I was absolutely mad and said: "No! No, Ali, it's 72!" I love that because it illustrates just how many people don't live there. Another time, Jukka was telling me about a snowmobiling trip during which he got stuck. Over the space of about 3km, he had to dig his snowmobile out of deep snow on 19 different occasions. He turned to me with a huge smile and said: "I was absolutely exhausted, but it just doesn't get any better than that." Fascinating guys and truly great people.
I'm a typically prudish Brit so my first sauna experience with Jukka and Juha was an interesting experience.
We'd driven snowmobiles to Jukka's wilderness cabin where he also has a sauna. I was first in and with typical British reserve wrapped a towel around my waist and sat down. A few minutes later, Jukka and Juha walked in stark naked with their bits dangling merrily away right at my eye level. They found great humour in my typical reserve, while I found the view deeply disturbing. I still don't go naked in the sauna and I doubt I ever will.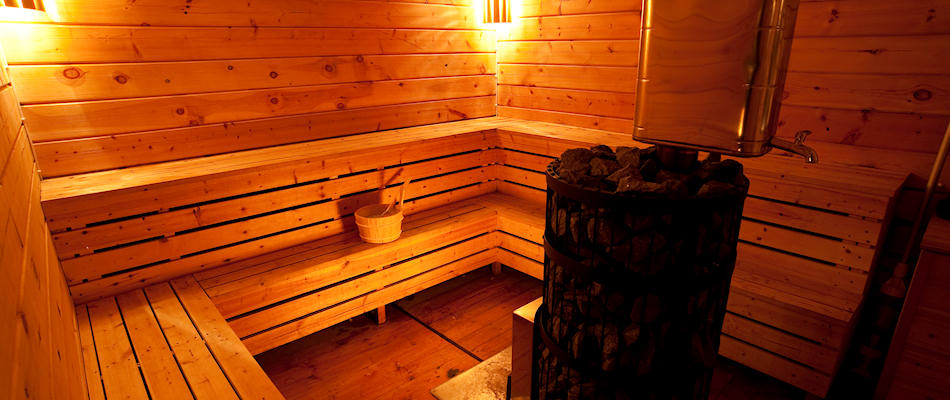 On this trip we stay at the Luosto Tunturi Hotel and Amethyst Spa in Luosto, a small village with one of the best Northern Lights records in Finland. On my first visit there, I was having dinner with the hotel's director, Juha-Pekka, and tucking into my favourite dish, a pan fried reindeer steak, when the restaurant just started to empty.
There was a mad rush for the exit and I asked Juha if I had failed to hear a fire drill. He replied pretty laconically, "Ali, you have a decision to make. You have to decide whether you prefer the reindeer or the Northern Lights." Tough decision, but I joined everybody else outside and witnessed the best auroral display I have ever seen. There were stair rods of blue, green, red, pink and yellow light, an absolutely amazing sight, which had even the locals staring open mouthed at the night sky.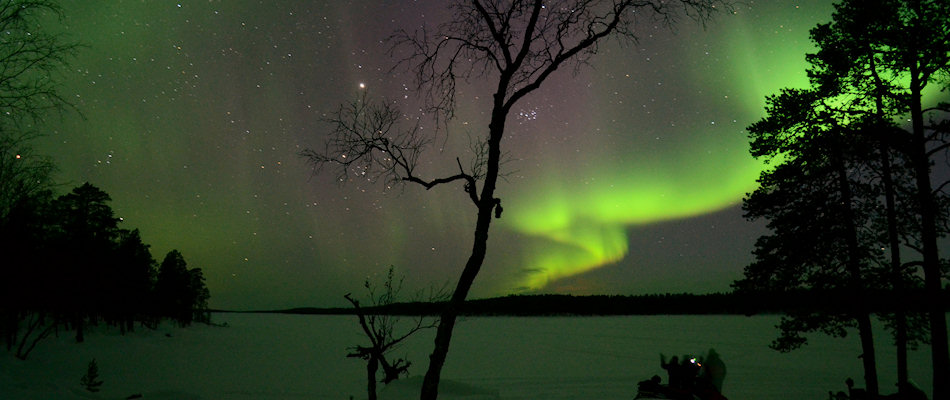 When you come here, you have to try a reindeer burger.
They serve them in the bistro at the Tunturi Hotel and they are the best burgers I have ever tried - reindeer is incredibly lean meat, but tastes absolutely beautiful, somewhere between beef and game.
There is nothing like entering a lavvu (a traditional Sami teepee) and being welcomed by the aroma of wood smoke.
It creates an atmosphere of tradition, of wilderness and it means warmth, food and drink. It doesn't half stick to your clothes afterwards though.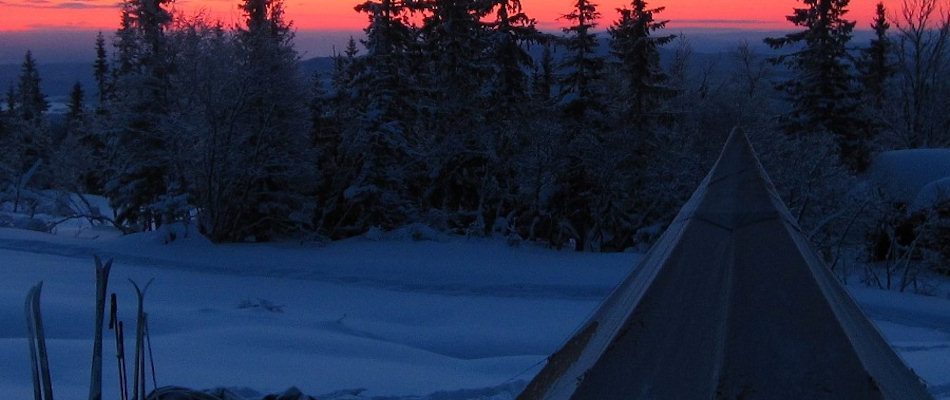 An absolutely unforgettable experience for me was driving my own team of six willing trail companions on a long dog sled safari into the snowy forest.
We made lunch over an open fire and returned to the kennels just as darkness was descending, it was one of the very best days of my life.
My absolute top tip for this trip would be to listen to what the local guides have to say.
They know the local terrain, the Arctic, in a way you, as a visitor cannot hope to understand and it is very safe out there as long as you follow the guides' instructions. To think you know better is nothing short of foolish arrogance and could end up getting you into deep trouble.
Besides long johns, the three most important things you should have with you in your daypack are…
Lip balm - it is so dry; sun glasses - the sun reflects off the snow just as much as it would in a ski resort, and, lastly, a buff, which is a multifunctional piece of headwear - it can keep you head warm, your cheeks warm, your neck, your chin, pretty much anything warm.
This trip is about doing as much or as little as you please, but a lot of people want to try a reindeer safari, ice fishing, snowmobiling and dog sledding, which is a thrilling experience. The very first time I went dog sledding, my team took off like hounds from hell and it was all I could do to hold on to the sled.
I remember wondering how the hell I was going to control this lot for the next few hours. I wouldn't say I was frightened, but it certainly got the adrenaline flowing. Fortunately, they very quickly slowed down and the experience was indescribably wonderful.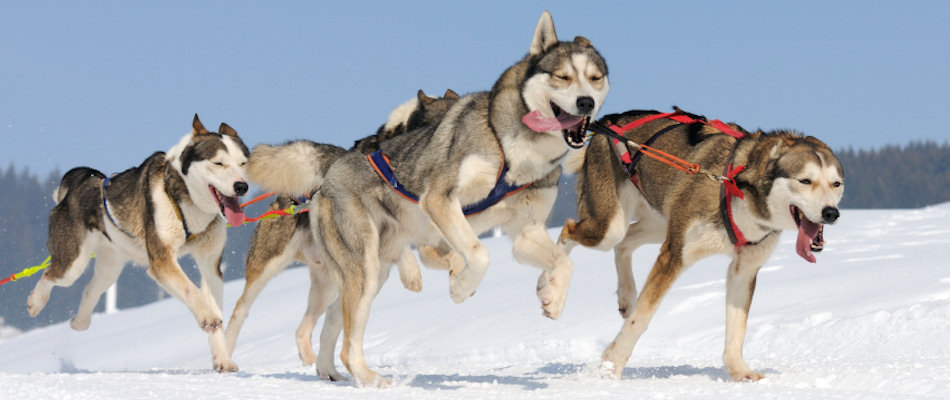 The locals like to make jokes, usually at my expense.
My friend Jukka owns a dog sledding centre and a couple of years ago one of the females gave birth to a particularly round and plump puppy. At the time, I was somewhat rotund myself and Jukka chose to name the puppy after me. These days, sled dog Ali is a lean, athletic wheel dog and I'm delighted to say that I too have relinquished that excess puppy fat. I've even been dog sledding with Ali pulling me along!
This trip isn't hugely tough, but the conditions can be if you're not prepared.
I found pulling on the heavy snow boots every morning was a right royal pain in the arse until I figured out that the little tag on the heel is there to make the process so much simpler. Other than that, snowshoeing uphill in search of the Northern Lights gives your heart a pretty decent work out.
A popular way to "relax" is to take a sauna then dip into an icy plunge pool or roll naked in the snow.
Both are invigorating to say the least but, because snow holds the temperature of the air, it can get as cold as -30 or -40oC. Going from 50oC in the sauna to -30oC in the snow is a shock to the system and not particularly pleasant at the time. However, the after glow probably makes it worth doing at least once.
There are things that make me want to scream 'No!' at tourists and things that make me want to scream 'Yes!'
I can't stand arrogance - how can anybody from the UK come to the Arctic Circle and think they know better than fully qualified wilderness guides who live and work there? It's idiotic and drives me up the wall. On the flipside, I love it when guests embrace the local culture, asking sensible questions and simply respecting what is an absolutely pristine environment.
Find out more about this trip
Continue reading about this
Northern lights short break in Finland