Dylan Walker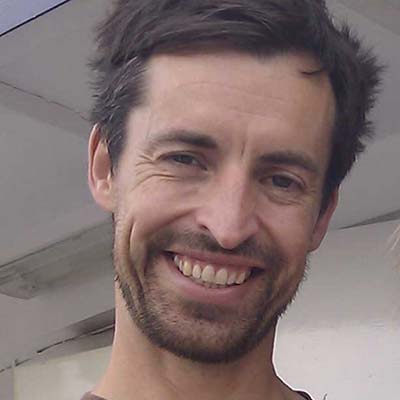 Dylan Walker is a marine scientist and experienced field naturalist. He has conducted over 100,000km of surveys for whales and dolphins across the North Atlantic. Dylan co-founded the charity ORCA and has authored several acclaimed books on cetaceans. After forming whale watching search engine Planet Whale and the event WhaleFest with Ian Rowlands, the World Cetacean Alliance formed in June 2013 which Dylan now facilitates as CEO for the Secretariat. Here, Dylan recounts how catching butterflies as a child, getting engaged in front of a giant tortoise in the Galapagos and the words of Tony Benn have all spurred on his love of the natural world and says his biggest challenge has come from tackling conservationists' egos.
Dylan Walker interview
Where's home?
Sussex (and the ocean!)
Tell us about what you do and the main idea behind it.
The World Cetacean Alliance (WCA) is the world's largest Partnership working to protect whales, dolphins and porpoises (cetaceans). Together we represent 70 Partners in 35 countries. Through cooperation, the Partners of the World Cetacean Alliance aim to conserve and protect cetaceans and their habitats in the world's oceans, seas and rivers, to ensure their continued health and survival.
What's your first ever travel memory?
Catching butterflies with my dad at Lulworth Cove, Dorset. Flower-filled hedgerows humming with insects and something to discover around every corner. Happy days!
Describe yourself in three words?
Creative, driven, daft!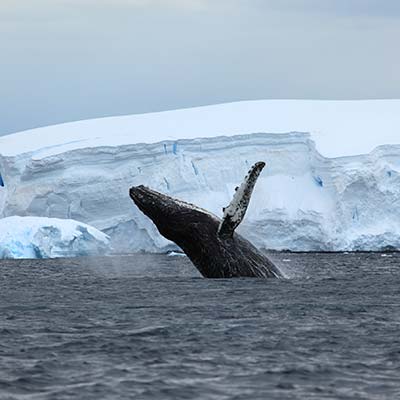 What inspired you to start whale watching? And to subsequently start the WCA?
I think what attracted me to whale watching was a kind of aura that whales and dolphins have – especially the way that they affect people. I don't think any other wild animals draw the same kinds of emotions from people than whales and dolphins do. There are many possible reasons why? They are mammals like us, highly intelligent and compassionate beings, are immense in size, and have mastered a domain that we still know relatively little about. Whatever the reason we feel an affinity for cetaceans and that is critically important if we are to protect them and their habitats into the future.
We formed the World Cetacean Alliance because it was clear that whales and dolphins needed a louder voice. Our research found that there were hundreds of small grass roots charities working to protect them, and a few thousand whale watching tour operators educating the public and performing important research. The World Cetacean Alliance was formed to give these organisations a platform on the international stage, pool the very best expertise around the world, and agree campaigns and projects that would have a local to global effect.
What do you dream of for our world in the future?
For me the key word is 'respect'. We have to reconnect with our natural heritage, be taught to love and respect it for all that it brings us, and then we can look forward to a brighter world. It will happen, but the worrying question is 'how long will it take?'
What's been the biggest challenge you've faced on your personal journey?
People's egos! Its sad how many people started out in conservation wanting to do the right thing but then let their egos get in the way or compromised their ethics too easily to tow the party line of their organisation. The result has been that the animals have lost out. Shame on them!
Where's the best place you've woken up?
Antarctica. No question. The last pristine wilderness on Earth.
Is there one person you've met who you feel you were so lucky to connect with?
In all honesty I'm not really a believer in hero worshipping, but I've been fortunate enough to meet many people prepared to commit and even risk their lives to save a species or end animal cruelty. I would prefer to raise a glass to them all!
Has anyone ever told you that you won't make it?
Of course! That's when you know that you are getting somewhere! To quote the late, great Tony Benn:
"You have to keep hope alive. And I have drawn comfort from looking at historical examples of how we have got rid of slavery, how women got the vote and how it was all achieved when people organised and campaigned.

When you do that you go through various stages. First you are ignored. Then they say you're mad, then dangerous and then finally you win and then you can't find anyone at the top who doesn't claim to have thought of it in the first place. That's how change happens."
Tell us about a time when you felt like walking away from an adventure?
I once got caught up in a rip tide off Bondi Beach and nearly drowned. I was rescued by an Ozzie surfer who deposited me on the beach and was gone before I'd even had chance to say thanks. Thanks mate!
What keeps you going if you ever feel like giving up?
I feel a sense of urgency that we have to be making a difference today. Tomorrow or next year just isn't good enough anymore. We are in the middle of a mass extinction!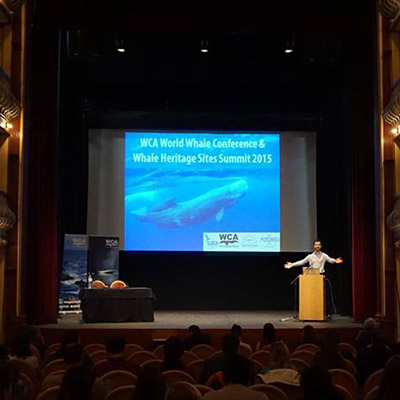 What are you most proud of?
Co-founding the world's largest whale festival in a place with no whales. Nuts but great fun!
What's your happiest travel memory?
Getting engaged in front of a giant Tortoise in the Galapagos Islands, though having an audience does add to the nerves somewhat!
What's always in your bag – no matter what adventure you're on?
Biscuits, biscuits, biscuits! Chocolate coated on Sundays!
What do you still dream of doing that you haven't yet done?
I'd like to see the travel industry do more to recognise its obligations towards sustainability and conservation. Species and habitats are increasingly reliant on tourism for their very survival, so travel companies bare a huge responsibility that they are often barely aware of. We need a sea change here.
Where would you like to be right now?
I do love Argentina with its super friendly people, amazing food, football traditions and tango, and those jaw dropping landscapes. A pretty intoxicating mixture! Zap me to Patagonia please!
For more information go to
worldcetaceanalliance.org/
and
www.whale-fest.com/