Martyn Sibley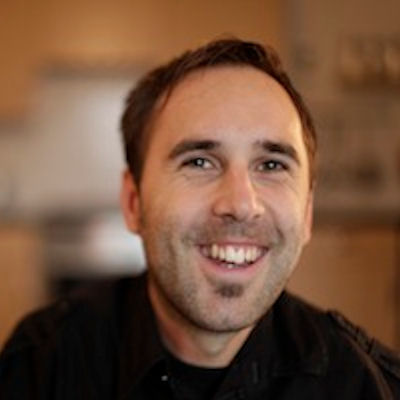 Martyn Sibley describes himself as a world changer and trailblazer. He's the CEO of Disability Horizons magazine, authored 'Everything is Possible', has a Degree in Economics and a Masters in Marketing, and loves adventure travel. Inspired by Michael Palin, he's visited Australia and the US, travelled from John o' Groats to Lands End by wheelchair, flown a plane, been skiing and scuba diving, and inspires others to travel in his blog.
Martyn Sibley interview
Where's home?
Cambridgeshire. The land of flatness and a famous university.
What's your first ever travel memory?
Being in Disney World Florida aged 3 with Mickey Mouse, and our family driving around in an A-Team van.
Describe yourself in three words?
Restless Trailblazing Smiler
What inspired you to start travelling?
The TV shows with Michael Palin travelling the world and sharing his stories. I'm so happy to be making videos about my trips 20 years later :-)
What do you dream of for our world in the future?
Right now it's hard to say because of the many issues and worries around us. This is coming from an optimist too! On my travels I see how people are generally good, but how our differences can scare and divide us. So I'd like the world to embrace its diversity, open our minds for progress, and for us to just love each other.
Where's the best place you've woken up?
I think there's two places. If that's allowed. One was a balcony view of the beach and sea in Catalonia. It was just paradise. The other was a few years before, in the Austrian Dolomite mountains. Having grown up in flat East Anglia, this was really something awesome and new.
Is there one person you've met who you feel you were so lucky to connect with?
My fiance and soul mate Kasia. We've travelled to many places. Plus we have fun at home with a cup of tea too. She really is the most amazing person I could have ever wished to meet. We just love living life. Together it's definitely better :-)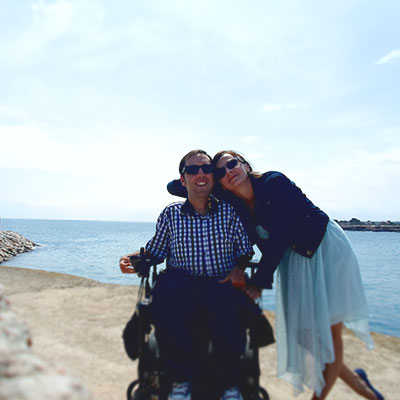 Has anyone ever told you that you won't make it?
I'm struggling to think of anyone specific. I do think our education system, media coverage and economy doubt what disabled people can achieve. I've always been lucky with my teachers, media coverage, and career; which encouraged me to push my limits.
Tell us about a time when you felt like walking away from an adventure??
When I was skiing (on a ski chair), my neck was jolted on a jump. A pain shot through me. I debated just stopping for fear of injury. After speaking with my instructor, he agreed to not do jumps, we carried on, and I hit speeds I never imagined I could reach.
What keeps you going if you ever feel like giving up?
Firstly, there are times that giving up is cool. I've quit business projects because they're just not working. However, when you know it's possible but it's tough; I meditate on the fact I always get there in the end. It's about believing in your own abilities.
What are you most proud of?
One of the hardest things I did was to leave home, and have care from people other than my parents. I need help to use the toilet, shower, turn at night and lots more. But going to university was the making of me. It opened up my world. Literally.
What's your happiest travel memory?
There's been a lot. My first trip with carers to Australia ranks high. Also the roadtrip around California was epic. Cycling with Kasia from North Scotland (John o Groats) to South England (Lands End) was spectacular. Plus my adventure holidays of SCUBA Diving, skiing, hot air ballooning will live with me forever. Lastly living in Spain was a dream come true, and seeing Japan for their government project was very cool.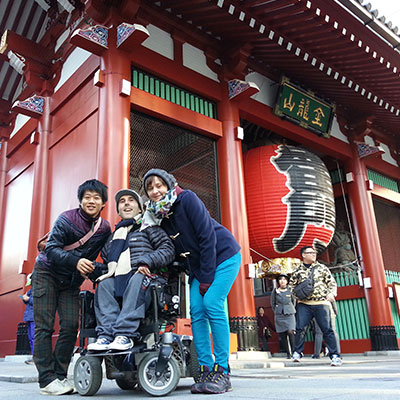 What's always in your bag – no matter what adventure you're on?
The special charger for my wheelchair. It literally powers my adventures.
What do you still dream of doing that you haven't yet done?
I've always wanted to see India. We're literally booking the Golden triangle tour, and a meditation retreat today...
Where would you like to be right now?
With a cocktail in my hand next to the Mediterranean Sea.
In your lifetime, where's the most memorable place you've been and why?
Whilst filming a video for the New Forest tourist board I was raised up in my wheelchair to the tree tops. All by special ropes. It was scary and exhilarating.
What does responsible tourism mean to you?
Until Elon Musk gets humans to Mars, we only have one planet to play on. Responsible Tourism for me is enjoying our world, without prejudice of who can enjoy it, and without harming it. No Borders. No Bullshit.
For more about Martyn's adventures see
his website
.