"A ten day, small group walking holiday taking in glorious western islands such as Milos, Sifnos and Serifos. Cyclades at their most secluded. "
Highlights
Serifos | Sifnos | Ancient site of Agios Andreas | Milos
Description of Walking holiday in the West Cyclades, Greece
This ten day Cyclades holiday, walking around the western islands of Milos, Sifnos and Serfios is a journey around some of Greece's most magnificent island walking trails. These ancient tracks and paths, used for farming or trading, take you through small rural villages with traditionally Greek white stone houses, Byzantine chapels, and architectural remnants from Venetian times. As well as the obligatory beach perfection at the end of road.

Each island has its own unique quality. For example, the island of Milos is volcanic and so, as well as its forty odd beaches, there are caves, rock formations and other fascinating geological wonders to explore. And, in addition, plenty of wild flowers, olive groves, cypress forests and fauna ranging from seals to a symphony of sea birds. Each of these islands has been awarded protected status by "Natura 2000" because of rare habitats for endemics like the Milos wall lizard or Milos viper. And Sifnos island, as well as boasting 100km of trails, is also renowned for its fine cuisine, as exemplified by the island's gastronomic hero, Nikos Tselemendes, a renowned early 20th century chef from Sifnos. A cookery book named after him, Tselementes, is packed with traditional Greek recipes and his legacy lives on in Sifnos' restaurants.

On this holiday you will be accompanied by local guides who are not only experts in local cultural heritage but also all the natural highlights too, which they will cover in presentations and chats during the trip.

While our schedule is very flexible according to the group's interests and abilities, please do read our sample itinerary to get an idea of the sorts of terrains and trails we will cover during this Cyclades walking holiday.
Day-by-day experiences
| | |
| --- | --- |
| Day 1: | Our walking holiday begins on the island of Serifos, where you check in to a family-owned guesthouse. From here we hike to one of the island's most stunning beaches, Psili Ammos, a good way for you to truly immerse yourself into idyllic island life. We toast the start to this holiday in the Chora, where we will dine at one of the top local tavernas. |
| Day 2: | Today's hike starts in the village of Kallitsos set into a fertile, lush vale of oak trees and Cycladic wild flowers, from where a cobbled trail takes us up towards the remains of ancient villages, Xero and Profitis Ilias. En route you will spot traditional pigeon houses, where local people bred the birds for meat and fertiliser. Not too tough a climb, the reward is in the views out across the Aegean and the Cyclades, in order to admire panoramic views of the island and the deep blue sea. From here, we progress along an old rural path to another deserted village of Triandafillos, where you can visit Skopiani church, and continue to stroll onwards through orchards and oak forest. |
| Day 3: | Our hike starts in the now deserted village of Pyrgos leading to the ancient rural settlement of Galani. Set beautifully into the surrounding hills, we can enjoy superb views over one of the island's bays at Skyamia, which beckons us for a swim and picnic, plus a well deserved rest under tamarisk trees, typically found on the saline soils of these islands. Hiking back to the harbour, we pass a 10th century Byzantine chapel, before taking a ferry to our next island stopover, Sifnos. After checking into our locally owned accommodation, we have dinner at the island's main hub of Apollonia. |
| Day 4: | Our walk into the interior of Sifnos leads us past charming architectural heritage such as the Profitis Ilias monastery and the beautiful chapels of St Marina or Panayia Toso Nero. These utterly tranquil walks take you not only back in time but also to sublime beaches such as the one at Vlasi. So always pack your swim gear in your backpack, with plenty of time for paddling and picnicking. Walking on Sifnos is like entering a natural perfumery, with wild herbs such as lavender or oregano filling the air at many spots along the way. As do many of the island's wild flowers, particularly in spring. There will be plenty of herbs on offer at the local taverna in Kamares port tonight too, where the traditional Greek food is famously good. |
| Day 5: | Hiking a stunning walking trail from Apollonia to Kastro, we wind our way through Greek rural paradise filled with olives, grapes and honey. Similar to Serifos, you will also pass some of the old wooden pigeon houses scattered around the place dotted in between beautiful villages, such as Kato Petali and Kastro, the latter dating back to prehistoric times. Today's beach treat is nearby, leading on to a coastal walk where sea birds such as shags and various gulls thrive. After visiting Panayia Poulati church, we head back to Artemonas village, far from rural it boasts Venetian and neoclassical architecture in its various mansions that still stand proud today. We finish our walk passing through the village of Ano Petali and, last stop of the day, at Apollonia, the island's capital. |
| Day 6: | Today is free of set plans, giving you a chance to have a rest, find a beach to enjoy, or go and explore other sites on the island. Our expert guide is always on hand to give tips and recommendations. |
| Day 7: | Today's walk takes us to one of those magical spots on the island which is only accessible using boot or boat power. Fikiada Bay. We opt for the former, of course, heading out from Vathy Bay, strolling through the island's protected Natura 2000 area, and arriving at Fikiada in time for a picnic lunch and a swim, in turquoise paradise. This is also a top spot for snorkelling. Because not only is the island celebrated for its biodiverse wonders at the Natura 2000 site, its underwater ecology is worthy of close examination too. A final stroll takes us to one more splendid bay, at Platy Yalos where we dine at a top fish taverna. |
| Day 8: | Today we will hike to the island's most stunning archaeological site, the unearthed Mycenaean town of Agios Andreas, perched on a hill with superb views over the island and out to the Aegean. From here we walk on to our picnic spot for the day, beside Agios Nikolas T'Aerina monastery. And then, as is now tradition, to the beach, this time at Vathy, another great sunset spot. Followed by dinner at a local taverna, with no shortage of local live music. |
| Day 9: | This morning we take the ferry to the island of Milos. Hiking here is exquisite, taking on its voluptuous volcanic terrain, sauntering through picture postcard perfect natural harbours, and embarking on the challenge of Fylakopi canyon where we start this hike - an impressive send off with Minoan archaeological remains. Following the coast as far as Papafranga, where a canyon's river, every shade of blue on the palette, leads dramatically out through a sea arch into the sea at Pachaina. It's one of those dreamy places you just want to dive into. More coastal panoramas await on our next walk to see the caves, arches and rocks at Ag. Konstantinos harbour, with the island's volcanic influences being also seen at Sarakiniko beach, where rocks have been eroded into dramatic shapes that give it another worldly feel. We finish this wonderful day walking on Milos at the small port of Mandrakia for aperitifs, moving onto Plaka village for dinner at a restaurant with one of the island's greatest views over the bay. |
| Day 10: | Starting in Adamas, we hike through tranquil farmland to get a sense of the Cycladic ecosystems, where wild herbs such as sage thrive, and arid plants like mastic or genista add blasts of colour to the island environs. We walk to a village called Trypiti which means 'full of holes' because the volcanic nature of the landscape means that the ground opens up easily, and as such, ancient tombs were built into the earth. The village was built on top of these, and you can visit the ancient catacombs as well as the nearby site of old Milos town, now an archaeological highlight of the island. Particularly because it was where the statue 'Aphrodite of Milos' was unearthed in the early 19th century. Our final day comes to a close walking through the remains of this great site en route to the coast, where we celebrate our island odyssey with a final group dinner. |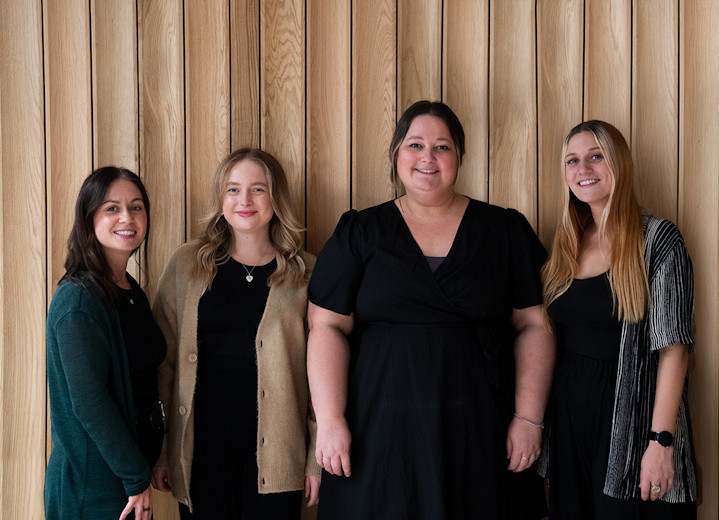 Check dates
2020: 28 Mar, 4 Apr, 11 Apr, 18 Apr, 25 Apr, 2 May, 9 May, 16 May, 23 May, 30 May, 5 Sep, 12 Sep, 19 Sep, 26 Sep, 3 Oct, 10 Oct, 17 Oct, 24 Oct, 31 Oct
Responsible tourism
Walking holiday in the West Cyclades, Greece
Carbon reduction
Your holiday will help support local people and conservation. We must also reduce CO2. Learn about the CO2 emissions of this holiday and how to reduce them.
Environment
We are dedicated to encouraging low-impact tourism and activity holidays, such as walking, and minimising our negative impact on the environment and people.

This walking trail holiday in the island of Sifnos, Serifos & Milos, has an eco focus. We will inform our guests showing them presentations on the unique flora and endemic and common species they will encounter while walking or swimming around the islands of the West Cyclades. We give guidelines on where to look for them, how to approach them in order not to scare them and disrupt their life, how to observe their behaviours or even capture a unique picture showing to the rest of the world their magic. Guests leave aware of the environmental dangers they face and how to minimise them.

We encourage our guests to behave in an environmentally responsible manner. We walk on designated paths and make sure no litter is left behind. We often arrange clean ups of paths and beaches during the week. We report on paths that are falling out of use and help to clear them.

We encourage our guests and the owners of the accommodations we use to be aware of the threats to the environment (i.e. water waste, plastic bags and bottles) and suggest ways in which they can minimise their negative footprint. We explain our guests the need for water conservation in the Greek islands and advise them on how to minimise their water waste. We encourage our guests to bring refillable water bottles and/or recycle them in designated areas. All our business waste is recycled. All communication is done electronically where possible, saving on paper.

We organise our walking holidays in Greece only for small groups of up to 8 people, outside the high season months of July-August. We thus try as much as we can to reduce negative impacts to the environment and its people and to benefit the local community.
Community
We have the greatest respect for the local people and their customs and are anxious to share our knowledge of Cycladic island lifestyle with our guests. In order to limit the social impact of tourism all are guests are introduced to the local customs, religion, politics and history during our walks. We take our clients to local festivals, artists' workshops, and other locals celebrations trying to get them to experience the local way of life. We encourage our guests to mix and interact with the local people which are particularly friendly and hospitable.

Through our walking trail holidays in Greece we support small businesses by supporting locally owned shops, guesthouses, mini-markets, bakeries and taverns. As our holidays take place in spring, early summer and autumn, we bring customers and income to establishments which would otherwise only have visitors in high summer. Guests are advised to visit the local market and purchase locally-produced and home-made products such olive oil, wine, honey, capers and herbs, sun dried fruits and tomatoes, and other goods. Sifnos is known for its ceramic pottery and we organise at least one visit in the week to an artist's workshop.

We buy food for our picnics from the local markets and prefer items locally grown according to the season, thus supporting the local agricultural community. Evening meals are taken in typical Greek restaurants serving local dishes.

Our guests stay at local, family owned guesthouses, staffed by locals with their food being sourced locally. These accommodations have been restored by local workers and retained their unique local character whilst providing all necessary comforts. The guesthouses recently installed solar panels which provide hot water for all rooms all year round.

Sifnos, Serifos & Milos has a unique network of traditional walking paths and Annie, Daphne or Andreas, who will be your guides know them very well. They are passionate about promoting the West Cyclades as a walking holiday destination, about the survival and conservation of the paths and local wildlife and sustainable tourism in general.

In general, with all walking holidays in Greece, we're trying through our activities to encourage travellers to approach places they visits with greater understanding and respect.
6 Reviews of Walking holiday in the West Cyclades, Greece
---
Reviewed on 05 Nov 2018 by
Rosie Champness
1. What was the most memorable or exciting part of your holiday?

Sharing the delicious meals with new friends after a days walking.


2. What tips would you give other travellers booking this holiday?

Travel light, use walking poles


3. Did you feel that your holiday benefited local people, reduced environmental impacts or supported conservation?

Yes.


4. Finally, how would you rate your holiday overall?

It was wonderful thanks to Anna's local knowledge of geology, places to stay & eat.
---
Reviewed on 02 Nov 2018 by
Lorne beiles
1. What was the most memorable or exciting part of your holiday?

There were a few. Hiking up to Plaka, Milos after seeing an ancient Greek theatre as the sun set over the Aegean listening to the sound of the goat bells. Eating home made olives and local cheese brought by our guide Anna for lunch on a small isolated beach in Sifnos. Having tea and cookies in the kitchen of
the mountain top Prophet Elias monastery after Anna found the hidden key. Dinner with our guide and fellow travellers at a restaurant in Milos that serves
lamb from their own flock and local cheese and produce.


2. What tips would you give other travellers booking this holiday?

Take advantage of the local knowledge of the local operator to book a tour that suits your tastes. Also spend 5 nights in Sifnos at the Nymfes hotel.


3. Did you feel that your holiday benefited local people, reduced environmental impacts or supported conservation?

Yes, we ate at local restaurants and stayed at small family run hotels.


4. Finally, how would you rate your holiday overall?

The holiday was excellent It was wonderful to spend our days exploring the varied landscape, villages and beaches of the small lesser known islands of Milos
and Sifnos. The pace was perfect 3-5 hours of hiking with a stop each day at a different beach. A wonderful combination of history, landscape, exercise an food.
Our guide Anna was fantastic, she watched over us like a local shepherd and made sure we got to see the varied landscapes, secluded beaches and taste the
food. Everywhere we went on Sifnos people knew her and she used her local knowledge, guiding experience and easy comfortable way with people to make it
a fantastic trip.
---
Reviewed on 02 May 2017 by
Anne-Marie Mayer
1. What was the most memorable or exciting part of your holiday?

Reaching some amazing views by walking and then having a delicious dinner at a small Taverna serving local specialities.


2. What tips would you give other travellers booking this holiday?

Get some walking practice in before you come and bring walking poles if you need them for uneven paths.


3. Did you feel that your holiday benefited local people, reduced environmental impacts or supported conservation?

The various restaurants, hotels etc had some out-of-season income from our stay. Flying always has environmental impact but once we arrived we took buses if we could and walked to visit the islands.


4. Finally, how would you rate your holiday overall?

This was a lovely holiday and our guide Annie was very well organised and friendly whilst being flexible and relaxed which made the trip very enjoyable.
---
Reviewed on 24 Apr 2017 by
Keri K
1. What was the most memorable or exciting part of your holiday?

Beautiful views. Very relaxed. Times were respected.


2. What tips would you give other travellers booking this holiday?

Don't pack as if you were trekking but as if you were going to walk in the park


3. Did you feel that your holiday benefited local people, reduced environmental impacts or supported conservation?

Yes, just a little.


4. Finally, how would you rate your holiday overall?

Excellent
Read the operator's response here:
Dear Keri,

Thank you for your comments and kind words. We are delighted that overall you enjoyed our walking holiday. We really enjoyed your company and we look forward to welcoming you back to the Cyclades islands.

If you have any feedback on how we can improve, please do write to us directly we'd really like to know how we can improve the way we operate. We realise it is a continuous process.

As you joined a small group during the out of season months it was really beneficial for the local community. Both accommodations you stayed are owned by local families who live permanently at the islands. As you experienced they only had a few other guests. All the taverns that were selected by our guide are also run by local families and are open throughout the year and not seasonally as is the case with most. Our guide introduced you to the local culture, easter celebrations and food. You were introduced to locals and you were invited to locals' easter feast and house.

Regarding the environmental impact of our business we do all we can to reduce our impacts throughout the year. We do try to introduce our guests to the local biodiversity and uniqueness of the Aegean ecosystems and we believe our guides offer interesting information. We do try to walk in designated paths, collect garbage, arrange clean ups on our own or in collaboration with other local firms several times. Finally we'd like to think that we create awareness of the main environmental issues. We do report on sightings of mammals and birds and members of our team take part in NGO events and seminars every year. Creating awareness is a step but it is not enough of course.

These are just a few thoughts for further discussion. We look forward to hearing from you and work on ensuring our trips are as responsible as possible.

We hope to welcome you back to the Cyclades soon.
---
Reviewed on 24 Jun 2014 by
Xenia Karantani
1. What was the most memorable or exciting part of your holiday?

For me it was the opportunity to walk and see amazing landscapes, villages, remote beaches, meet unique local characters, eat delicious food, get to know the Greek culture. I wouldn't be able to experience all that on my own!


2. What tips would you give other travellers booking this holiday?

There are many options for hikes all over the island. Get some good footwear to protect your ankles, a hat, a swimsuit and enjoy!


3. Did you feel that your holiday benefited local people, reduced environmental impacts or supported conservation?

Yes we stayed at a family run guesthouse, ate at local taverns, tried local products, used public transport and walked to get to places. We cleaned up a beach after having a picnic. Our guide in general provided useful information about the local flora and fauna, the culture, economy and environmental issues


4. Finally, how would you rate your holiday overall?

Excellent

---
Reviewed on 20 Apr 2014 by
Deborah Pearson
1. What was the most memorable or exciting part of your holiday?

Hiking all over the hillsides of Sifnos on ancient trails was a terrific way to see the beauty of the countryside, enjoy the wildflowers and get a strong sense of the island's history.
The hiking was great exercise. However, I think the most memorable part will be the good company we had in Annie Antonatou, our guide and host. We learned so much from her during casual conversations about moden day Greece and traditional Greek culture as well. Because of her friendly companionship we felt relaxed and comfortable everywhere we went.


2. What tips would you give other travellers booking this holiday?

Moderate fitness level is recommended for the level of hiking. Wear good hiking boots. Bring a raincoat in springtime.
Accommodation is good but basic, so bring your own hair dryer if desired, as well as toiletries .


3. Did you feel that your holiday benefited local people, reduced environmental impacts or supported conservation?

Yes, most definitely.


4. Finally, how would you rate your holiday overall?

Very interesting and enjoyable. We're very pleased with the experience.

---
Popular similar holidays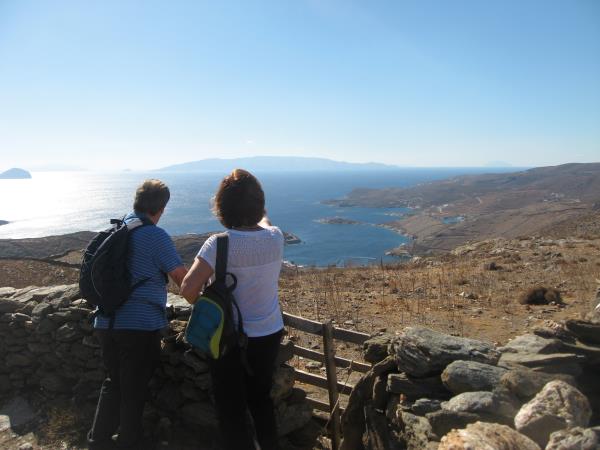 Hiking holiday on Kythnos, a beautiful Greek island in the Cyclades group
From €395 6 days excluding flights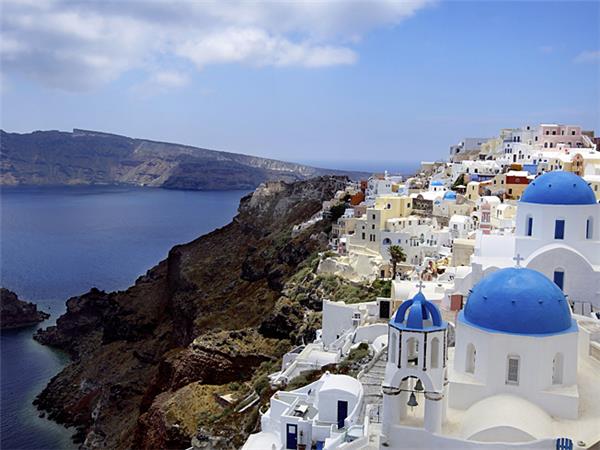 A gently active holiday in the Cyclades
From £1299 - £1549 8 days including UK flights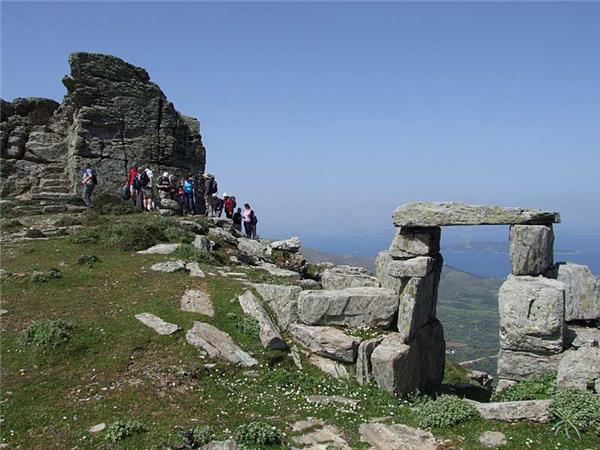 A week's walking
From £1199 - £1399 8 days including UK flights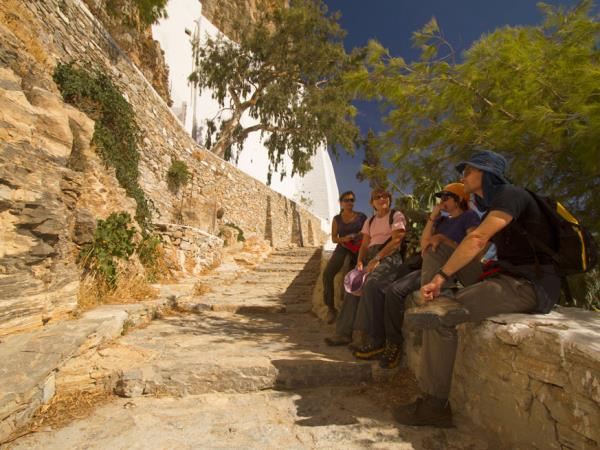 Walk and discover Naxos and the unspoilt Small Cyclades
From £592 - £914 10 days excluding flights