"During Gerewol, young men paint themselves and perform to seduce young women. This deeply traditional and vibrant event is equally as seductive for the handful of lucky travellers who witness it each year."
Highlights
Camping in the Sahel | meeting the Wodaabe tribespeople | Durbali market | witnessing the Gerewol festival | watching camel racing, singing, dancing and male beauty contests
Description of Gerewol festival holiday in Chad
Few Western travellers will ever get to experience the Gerewol festival – one of the most spectacular in Africa, yet one that has barely been changed over centuries. This week-long festival occurs when the semi-nomadic Wodaabe people travel across the Sahel on foot, camel or donkey, and come together to feast, dance, race and – ultimately – to find a lover or a partner. The classic image from the Gerewol festival is one of young men with elaborately made up faces, 'displaying' to young women in order to attract them. Not only does this Gerewol festival holiday allow you to experience these rituals, but having worked in this area for several years, we have built up plenty of local contacts and friends, meaning we are welcomed as guests, and are able to camp beside them in this incredibly remote region. You'll be immersed in life far from the mainstream, combined with centuries-old traditions and rituals; this is a highly unique opportunity to see the world from a completely different perspective, and experience the deep traditions of Africa.

Please note: Gerewol is held at the end of the rainy season, around the last week of September. However, the exact dates are not usually confirmed until June and may be shifted by a couple of days either side. For this reason, we recommend that you do not buy flights for your Gerewol festival holiday until the date is confirmed.
Day-by-day experiences
| | |
| --- | --- |
| Day 1: | N'Djamena. Arrive in the capital of Chad today, and transfer to your hotel (Le Meridien Chari or similar). You can choose to stay here and rest up for the adventure ahead, or to head out and explore. |
| Day 2: | Durbali. Drive across the Sahel to the Durbali region where the Gerewol festival is celebrated by the Wodaabe people. We'll camp here overnight. (BLD) |
| Day 3-7: | Gerewol festival. We have five full days to experience the Gerewol festival – a celebration which has barely changed for centuries. The Wodaabe from across the Sahel region congregate in the area with their cattle for what could be described as a mass courtship ritual. Unusually, it is male beauty that is prized by the Wodaabe, and the young men wear traditional jewellery, feathers and make up before performing in front of the young women – a fascinating spectacle. There will be plenty of dancing and singing, and perhaps some camel racing, as well as plenty of time to meet local people and share stories with them about the culture and rituals. You can also head to one of the Sahel's most important markets, in Durbali. (BLD) |
| Day 8: | N'Djamena - We return back to N'Djamena, where day use rooms are available to freshen up. After heading out to a restaurant for a final farewell dinner, transfer to the airport for your onward flight home. (BL) |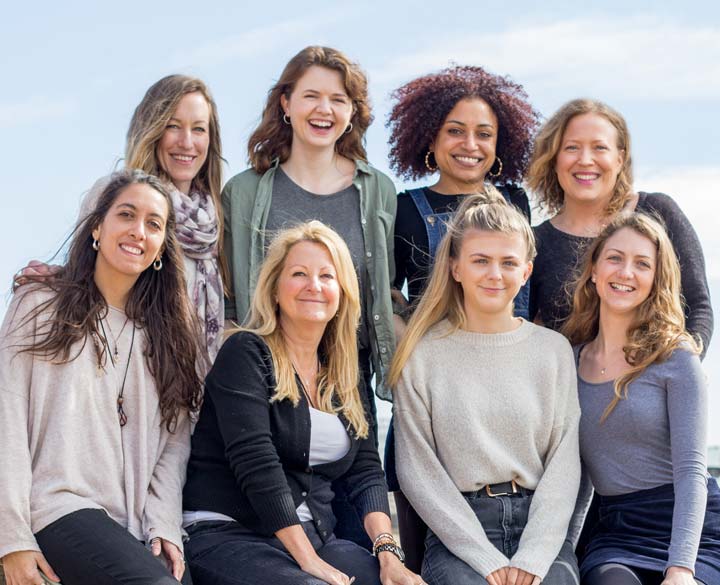 If you'd like to chat about this holiday or need some help finding one we're here to help.
Check dates
2019: 29 Sep
2020: 27 Sep
Responsible tourism
Responsible tourism: Gerewol festival holiday in Chad
Environment
This tour travels visits a very remote region, which has barely been touched by the presence of humans, and we strongly believe in maintaining its pristine nature. The nature of this trip means that most nights are spent camping. We strive to ensure that we leave these areas as we find them and our team have been trained in strict no litter policies, meaning that we take all refuse to either be recycled or properly disposed of back in N'Djamena. Washing of dishes is carried out well away from any water sources so as not to contaminate them.
Where there are tracks, we stick to them – not always possible as there are few tracks in this area.
Our travellers are specifically briefed on not to buy souvenirs made from endangered species – people in remote parts of Chad do not always have the same respect towards wildlife as most travellers will have, and can sometimes offer such things for sale.
Community
As with many of the trips that we offer, this tour has a strong focus on local culture and different ethnic groups. Where possible we try to ensure that local people benefit from our presence.
We spend time with the Mbororo people, a semi nomadic group that live through the Sahel, and the focus of this trip is on their annual Gerewol festival. Through long association with this area, our local team has established solid relationships with certain Mbororo communities and our presence here is very much welcomed – we feel that it is very important to be seen as guests here rather than outsiders come to merely look. We are able to spend time with the communities learning about their traditions and customs.
We are careful not to disrupt the traditional way of life of the Mbororo. As a way to say thank you for allowing us to visit, we bring traditional gifts, such as sugar, tea and so on – we do not bring modern accoutrements that may change their way of life as we feel that it is important for all tribal groups that any move towards a more 'modern' lifestyle is made on their own terms and not imposed upon them. We give gifts to the elders of the villages who will then ensure that they are distributed appropriately, rather than just giving them to individuals, which can cause problems, jealousy and fights within small communities.
These are very traditional areas with certain codes of behaviour, and the people here are not that accustomed to outsiders. We ensure that our travellers are appropriately briefed in order so as not to offend local sensibilities.
We buy supplies from the Mbororo where this is feasible – usually meat and other foodstuffs, and try to have a positive economic impact upon the communities we visit.
We work with Chadian drivers and guides, and at the end of each tour encourage our travellers to leave unwanted clothes that they can then distribute to their extended families. We do not encourage travellers to leave these for the Mbororo as we feel it is important that they are able to maintain their traditional lifestyles, which have generally served them well throughout the centuries in often difficult environments. We do not feel that the emulation of western culture, of which western clothing is just the start, would be wholly beneficial for the Mbororo.
2 Reviews of Gerewol festival holiday in Chad
---
Reviewed on 09 Oct 2017 by
Fredrik Stenström
1. What was the most memorable or exciting part of your holiday?

The colorful festival itself with all the singing and dancing was of course the highlight of the tour. All the big smiles and greetings that we received from the tribe members during our stay with them, should be mentioned as well.


2. What tips would you give other travellers booking this holiday?

Be prepared for a hot climate and remember to respect the local customs.


3. Did you feel that your holiday benefited local people, reduced environmental impacts or supported conservation?

I'm pretty certain that the locals benefited from this holiday, and I believe that the tour leader did all he could, to reduce any negative environmental impact on the tribes.


4. Finally, how would you rate your holiday overall?

The tour guide was very knowledgeable and the international group of people that I ended up with was great. The only thing that could be improved is the breakfast, which was a bit too simple and containing too much sugar for my taste. The rest of the meals were fine. Overall I'm very happy with the tour.
---
Reviewed on 11 Oct 2016 by
Tony Camacho
1. What was the most memorable or exciting part of your holiday?

Interacting with the Mbororo people was a very rewarding experience. They were friendly and very obliging when it comes to taking photos. The work which had been done before the trip started in order for the group to be accepted was obviously of the highest standard.


2. What tips would you give other travellers booking this holiday?

Arrive a day earlier to acclimatize as it is a very hot destination and it is better to be well rested before the start of the trip. I arrived a day earlier and left Chad later than most of the people and it meant being rested and enjoying the pool in the hotel in Ndjamena.


3. Did you feel that your holiday benefited local people, reduced environmental impacts or supported conservation?

I think that the interactions with the locals were positive.


4. Finally, how would you rate your holiday overall?

I was really impressed with the service I received from this operator before the trip began. Gerewol had been on my to do list for years and my interactions with other tour companies left me a bit concerned about the logistics and as a result I did not book a trip in the past. The moment I dealt with Jim I was satisfied that he was not a fly-by night operator. He was very responsive when any questions were raised prior to the trip and I enjoyed the professionalism of his ground operator SVS in Chad. Tomaso from SVS is a competent and caring person and that made for a very rewarding experience.
---
Popular similar holidays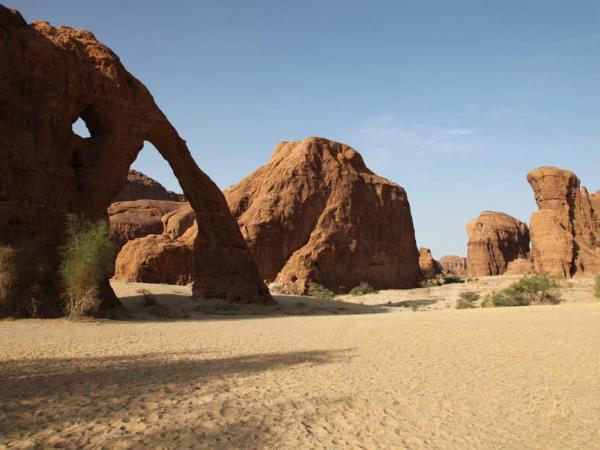 Tubu nomads, desert crocodiles and the Sahara's best scenery
From £3499 16 days excluding flights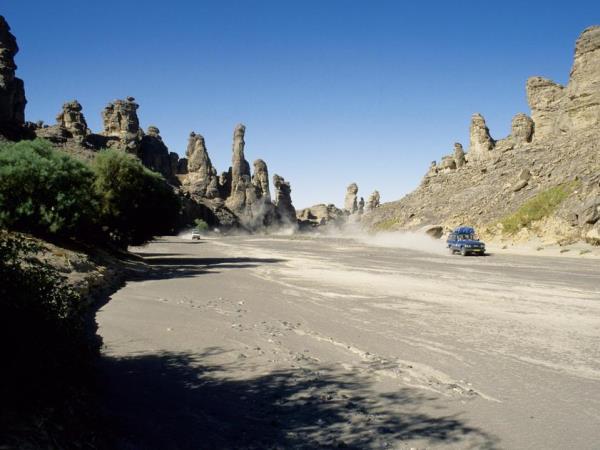 Join our tour to the Sahara's final frontier
From £6395 22 days excluding flights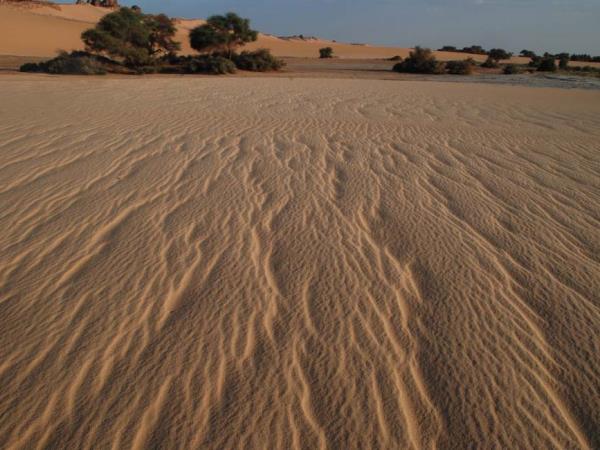 An incredible journey to the holy grail of Saharan travel
From £4599 21 days excluding flights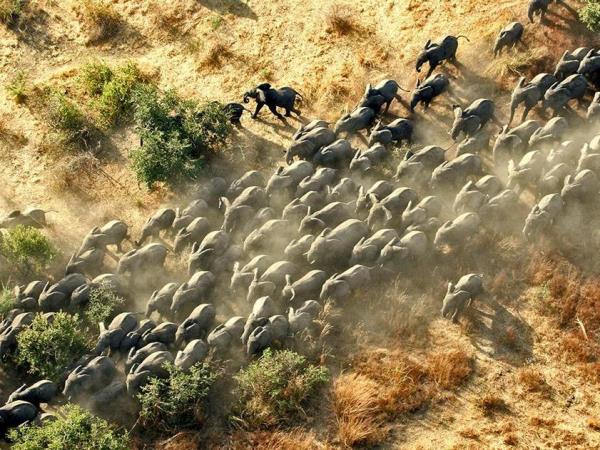 Travel to the south of Chad to Zakouma National Park
From £3735 8 days excluding flights