"Discover the little visited far north of Thailand, where the landscapes, food and local welcome are exceptional, on this two week, small group tour."
Highlights
Bangkok | train to Phitsanolok town | Central Plains | Sukhothai | Chiang Mai | Tha Ton | boat trip on Kok River | stay with Akha Tribe | Red Lahu | Mae Salong | Chiang Rai | Golden Triangle | Wat Rong Khun Temple
Description of Northern Thailand tour
This 14 day Northern Thailand tour explores the real Thailand, behind the well known façade. It is a journey by road, rail and river beginning in bustling Bangkok and travelling up to the little visited far north of the country, to discover misty mountains, Mekong River ports, ancient cities and local markets.

This holiday begins in Bangkok, where a tour by public transport gives a behind the scenes look at Bangkok and the everyday life of the city. From here, travel to Sukhothai, a UNESCO World Heritage site and once the capital of Siam, and on to Lampang where we can visit the Elephant Hospital and explore the old town on an evening walking tour. Travelling further north, we'll spend a night in the rarely visited lakeside town of Phayao, explore the remote Phu Chi Fah Mountain Range until we reach the border area in the far north, formerly known as the Golden Triangle. Other highlights include dawn at the 'Gates of Siam' rock formation, the fortified town of Chiang Saen on the banks of the Mekong, the village of Mae Salong founded by soldiers fleeing the Chinese civil war and lots more. Throughout, you'll enjoy tasty local Thai food, visit local markets, experience street and village life and meet the friendly local people.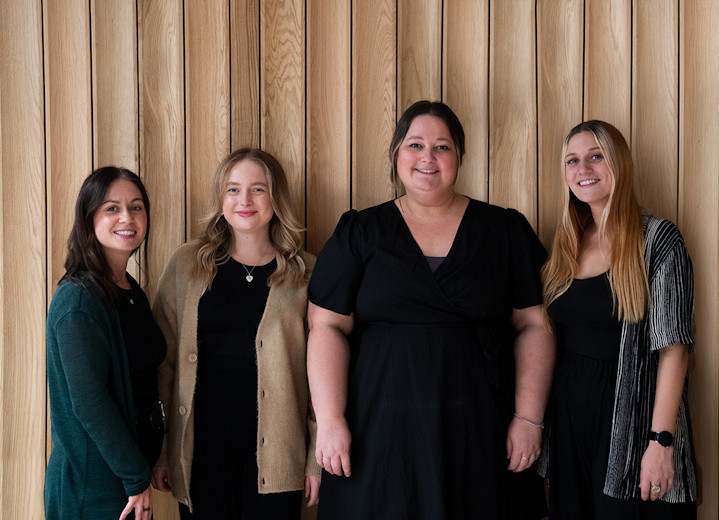 Check dates, prices & availability
Holiday type
Small group holiday
This is a 'small group adventure' - you will be sharing your experiences with like minded people. Group sizes are limited to a maximum of 12 persons, a genuinely small group. Experience has taught us that smaller groups are less intrusive to local cultures and environments whilst allowing more interaction with local people. Furthermore it means greater flexibility on a day to day basis and on a social level it proves to be fun. Whether you are travelling alone or with friends/family its good value, and a great way to meet new people! The intention is to travel as a group of friends rather than a typical tour group, so don't expect stick-on name badges or any following the umbrella.
Responsible tourism
Northern Thailand tour
Carbon reduction
Your holiday will help support local people and conservation. We must also reduce CO2. Learn about the CO2 emissions of this holiday and how to reduce them.
Environment
This Northern Thailand tour includes a fascinating look into one of the indigenous ethnic minorities of the region with a home-stay at the Hmong village of Rom Klao. As well as educating our passenger to the ways of life of another lesser-known people of the region, it provides income directly to the owners of the houses in which we stay as well as indirectly for other members of the village.

Information: Providing suitable, relevant information for our customers; to help them to gain a wider understanding of our style of tourism that focuses on learning, genuine interaction with the local communities, reciprocity and cultural exchange processes. To be aware of the potential impact of tourism on the local society, culture and environment, and to behave and dress appropriately with a respect and appreciation for local customs, mores and traditions and a respect for the ecology of areas visited. Our guides and leaders thus facilitate communication of our values to both travellers and local communities, educating them in sustainable tourism practices

Group sizes: By limiting groups to small sizes we aim to reduce the impact on both local communities and the environment whilst allowing for greater genuine interaction with said communities. It also results in a higher guide/customer ratio thus greater facility for supervision and individual assistance and allows us to use smaller hotels and restaurants and employ the services of more genuinely 'local' operators perhaps not otherwise well equipped for larger groups.

Destinations: We combine the well known tourist sites with many off-the-beaten-track, rarely visited destinations thus diverting tourist revenue and contact with responsible tourism into areas not usually benefiting as well as providing a more authentic view of the region visited.

Instruction: By explaining our methods and the reasons behind them local agents, guides and hotels are encouraged by us to adopt further responsible tourism practices themselves and guides and drivers are provided with additional training in this respect.
Community
During the Northern Thailand tour passengers are encouraged to make purchases, such as from the village shops and from individual crafts-people specifically, in this instance, embroidery from the women of the village. We then employ villagers to guide us through the jungle, further enhancing the benefit for the village as well as helping us to build up respectful and trusting relationships with the villagers. During an unusually cold winter last year we donated warm clothes and blankets to the village.

Local products: As much as possible we aim to employ local personnel, (guides, drivers, agents etc), use local restaurants and smaller privately owned accommodation. Customers are also encouraged to buy and use local products and services as much as possible in order to support and stimulate the local economy.

The tour operator is winner of the 2012 Tourism Authority of Thailand Green Excellence Award for Nature, Marine and Heritage Tourism, the 2010 Tourism Authority of Thailand Green Excellence Award for Best tour operator for Local Communities and the 2008 Tourism Authority of Thailand Green Excellence Award for Best Specialist Tour Operator
2 Reviews of Northern Thailand tour
---
Reviewed on 11 Apr 2012 by
Lorrie Marchington
Great guides. Both Wi and Aor were great company and very knowledgeable.

Hotels: Queen's Garden hotel not up to western standards and we couldn't walk anywhere from there. However, food and staff were good.

Hotel Mae Salong Villa – really uncomfortable bed, mainly because of thick lumpy duvet – too cold without it, but too hot and uncomfortable with it. Thin blanket would be better. Food here was much more expensive than the other places we stayed, and it felt a little like a rip off. Small pots of steamed rice are charged for. I had the speciality – lamb, but this was all it was. A huge piece of meat (enough for 4 people) but no vegetables at all. Least favourite place to stay and eat.

Chiang Rai Wangcome. Nice – great bed and bedding.

Karinthrip Chiang Mai. Nice place to stay though the rooms were very dingy even with the lights on.

Baan Suan Hotel Thaton. Lovely place.

Bangkok Viengai. Not an area for us – we hated the hellish streets around – crowded with the worst types of European visitors to Thailand. Would have preferred a quieter area.

The most disappointing thing for me was the visit to the Elephant camp. (Mae Tang). I was surprised we went to such a place with a responsible travel company. The elephant show was so sad – elephants made to perform. The little elephant being made to draw was showing real signs of stress – we left at this point. Similarly, the elephants that were tied up were swaying (something we understand to be a sign of stress). Finally, the elephant on which we rode around the camp was struggling all the way to walk. I am not sure if it was ill, or old and tired, but it was painful to watch him struggle on. It still brings tears to my eyes when i think of all this. Lonely planet seems to mention some genuine elephant conservation places in northern Thailand, it would be better to skip the elephants or to visit one of these places.

Finally, i guess we didn't like the tourist places that piled them high and processed people through – this would include Mae Tang. We avoided eating at another elephant camp and loved the small individually owned eateries and markets that Wi took us to.
Read the operator's response here:
Thanks to Lorrie for her comments and so glad she had a good experience of Northern Thailand, I know our tour leader enjoyed her and her husband's company. I am sorry that the elephant camp was found to be a distressing experience. Our full comments on the use of elephants for tourism purposes can can be seen on our website We are often asked why we support the use of elephants in the tourist industry and on some occasions travellers have queried the ethics behind this.

Thailand, and to a degree Laos, Vietnam and Cambodia, see the employment of elephants in the tourism industry. There is a huge population of domesticated elephants in Thailand, many of which have been domesticated for generations. They were used for transportation of goods and people, by the military, as well as for working in industries such as logging and agriculture but are now practically never used in any of these fields.

Domesticated elephants generally breed more rapidly, have a much lower death rate amongst the young and live to be older than their wild counterparts - due to better conditions, sufficient food and lack of predators.

It is unfortunately extremely difficult to rehabilitate Asian elephants born in captivity, to live in the wild, plus the current Thai wild elephant population is relatively stable and probably more or less optimal for the amount of remaining forest cover.

Keeping domesticated elephants is very expensive so, unless they are able to be employed in the tourism industry, there is absolutely no solution for many owners other than to have their animals put down. Many unemployed mahouts bring their animals into tourist cities such as Phuket, Chiang Mai, Phnom Penh begging to tourists. ("Buy some bananas for the elephant?") It is not uncommon to see a poor elephant walking down an 8-lane highway heading into downtown Bangkok and we strongly discourage the practice of feeding elephants in towns in this way, although clearly alternative sources of employment for the mahouts and their animals need to be provided.

Having elephants play football to entertain tourists is certainly not an ideal solution but, in view of the above, and indeed lack of any reasonable alternatives, we would certainly condone the use of elephants in the tourist industry. Out of the thousands of mahouts in Thailand, there may well be some less scrupulous than others, but in our many years of experience of visiting elephant camps, the vast majority seem to be very well run and the animals very well cared for.

If we ever have bad reports of a particular mahout then he gets reported to the management of the camp, and if we ever suspect the management of condoning such activities, the camp gets reported to the Tourism Authority of Thailand. (Since it is a key aspect of tourism in Thailand. TAT are genuinely concerned to ensure that all elephant camps are run correctly.) Elephants that are subject to excessive coercion are not going to be suitable for tourism anyway and an elephant that is scared is very dangerous - to his mahout let alone anyone else. Elephants are also notoriously stubborn animals and it is nigh on impossible to teach one of them to do tricks that it is not happy doing. So finally – the majority of elephants employed in the tourism industry are well looked after and no more mistreated than any other domesticated animal be it for example cat, dog or horse.
---
Reviewed on 29 May 2011 by
Laura Woodhead
1. What was the most memorable or exciting part of your holiday?

The warm welcome from all the people we met, the fun everyone was having at the Thai New Year festival, the variety of experience each day, and being able to see so much of the country.


2. What tips would you give other travellers booking this holiday?

Philosophically: Be in the moment to enjoy everything as it arises fully.
Practically: If you are in a hotel for a couple of days, get your washing done by them.


3. Did you feel that your holiday benefited local people, and minimized impacts on the environment?

Certainly. One of the highlights was to stay with the chief's family in a hill tribe village, having travelled there by boat, elephant and trek. We bought local drink, crafts and treatments. We also used public transport, local taxis, local guides etc.


4. Finally, how would you rate your holiday overall?

One of the most enjoyable I have experienced.

---
Popular similar holidays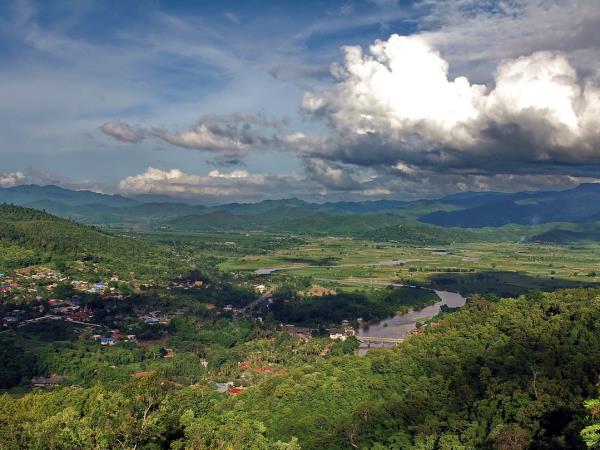 An exciting one week tour of Northern Thailand
From £1525 8 days including UK flights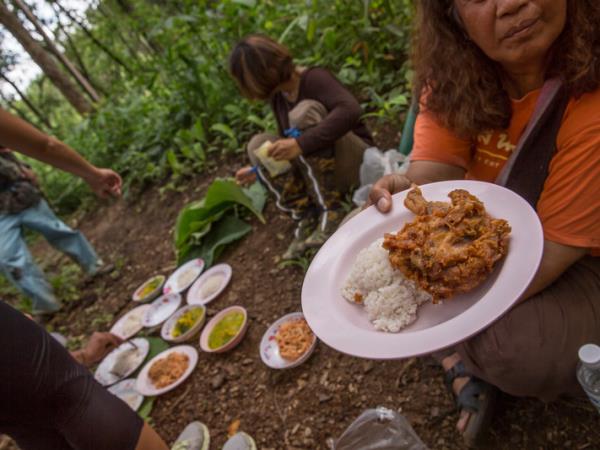 From gleaming highrises to the remote Thailand's hills
From £374 - £449 8 days excluding flights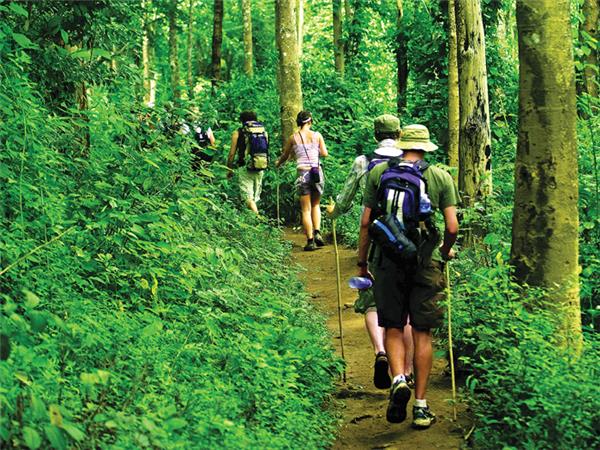 Outdoor activity in true paradise
From £1250 - £1405 12 days excluding flights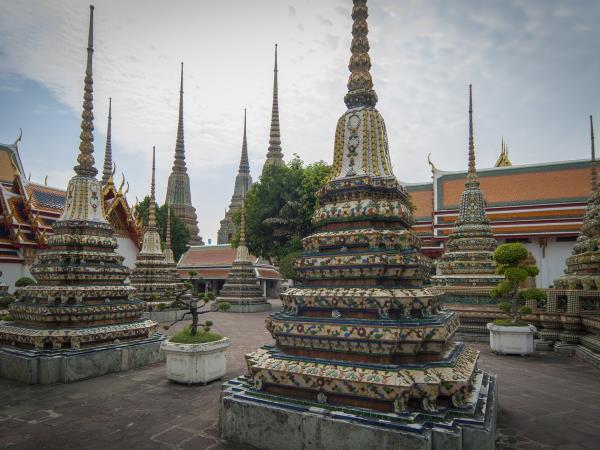 An action packed adventure in the land of smiles
From £2500 - £3350 11 days excluding flights