Meet Me There African Home Lodge
10 Reviews for Meet Me There African Home Lodge Holidays
Read Meet Me There African Home Lodge independent reviews and make booking enquiries on responsible holidays.
2 holidays found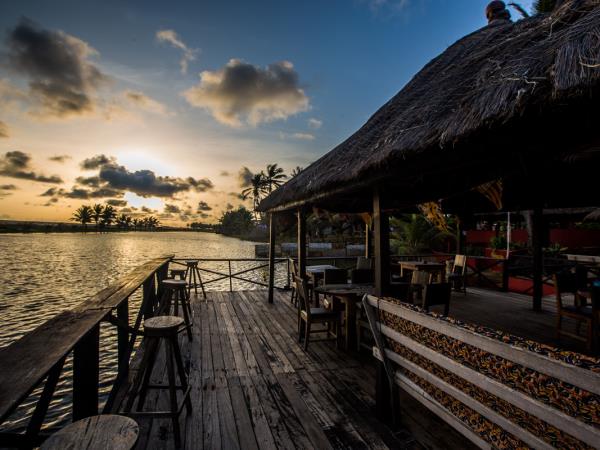 The lodge sits between the villages of Dzita and Dzita-Abledomi on the stunning coast of Ghana. We are closely involved with these two communities and during your stay we aim to introduce you to the way of life in rural Africa. We are a not-for-profit lodge which supports the work of our NGO 'Dream Big Ghana', a charity dedicated to improving sanitation and health care for local people. Your stay with us will directly contribute to these activities. During your stay – Activities: African life is much slower than we are used to in the West, and the days stretch long, hot and unhurried. This is a great place to rest, relax and reflect. There is lots going on, but you can choose your ...
Read more >
From
£600
excluding flights
Are you looking for an adventurous trip with a purpose? Then this trip is for you! We are a UK led, Ghanaian registered,Non-Governmental Organisation (NGO) that works with a rural community located in the Volta region of Ghana. We are situated between two very poor fishing villages called Dzita and Agbledomi. The population of the villages is around 10,000 and their main sources of income come from fishing and farming. The majority of people subsist on less than £0.70 a day. The four core programmes of our organisation are sanitation, education, youth sports development and community health. We provide practical support and promote a number of volunteering opportunities which enable us ...
Read more >
From
£600
excluding flights