Wheelchair access
We have had decades of personal experience. We are not suitable for self powered chair users. We have 3 ground floor rooms. Biggest one has a big shower cubicle with a lip but there is a shower stool. Parking and access via a ramped walk-way is through the normally private entrance. Access to the main house is via 3 steps. (We have had a wheel-chair user in this room several times.) We have 2 ground floor rooms in the garden where access involves no steps. Both rooms have wet rooms. Access to the house via the back door involves a wooden door-lip and via the front door it is 1 step into the conservatory and 1 step into the main house. Parking can be quite close.
Low Carbon:
We are 100% Carbon Neutral, getting all our energy from renewables. That includes heating, kitchen, electric and wifi. As well we have computer controlled biomass central heating integrated with solar panel water arrays and log burners that are supplied with local logs and timber.
All electricity is made on site or from 100% renewable sites. In addition we have been bestowed with the Gold Green Tourism, Green Key and Considerate hotelier nation eco award.
Three electric car points have been installed on site since 2013, all of which run on renewable energy via commercial hydros that are all within 3km.
We provide assistance for car free guests. There are good bus and train connections. The local bus is 100m from the accommodation (Bus 37), this allows for easy connection to Blaenau Ffestiniog station that has access to a national mainline bus network.
Responsible tourism
Responsible tourism: Snowdonia Bed and Breakfast accommodation, Wales
Environment
Powered totally by renewable energy..We display our green Dragon Award and Green Tourism Gold awards for the environment. Won Considerate hotelier award 2014 Previous years winner was the Savoy Hotel. The house is an 1883 mine manager's house with a new extension of local oak and cedar in 1996. There are 2 turf-roofed garden rooms, partially and sympathetically constructed with local timber and local slate and insulation in some walls is sheep's wool. The main house has its waste naturally treated in tanks eventually filtering through reed beds into a pond supporting a wide variety of wildlife including native brown trout. Grey rain water off the main roof aids the flushing of the Hobbit room toilet and there are only showers to save water.
The dish-washer and washing machine were selected for low energy use and our main central heating system uses carbon neutral wood turn it to gas and burns very efficiently at 900c. Computer integrated to solar arrays. We have 2 state of the art solar panel installations to help heat our domestic water, electricity use is minimised by low energy light bulbs (all electricity comes from 100% green sources), and guests are encouraged to adopt energy efficient practices.
We have one dustbin for 14 people and extensively re-cycle via council schemes and other means. Natural kitchen and garden waste are extensively composted/chipped to support our home-grown produce, and cleaning products with a low impact on waste water are used.
We all have an impact on our local society. Our aim is to enthuse, demonstrate and explain that effects can be reduced. Here all rooms have our Environmental Policy and a book "Change the world for a fiver." Taking time to explain our energy impact and ways to reduce it are vital and both our solar panel installations have instruction/explanation leaflets.
Community
We are committed to living and working in the Community and have done years of Welsh language courses. It is still hard though. Training in canoe coaching, mine leader, mountain leader, Food hygiene, First aid, other Outdoor pursuits is all done locally. The carbon footprint of food used is very low; we use a local butcher who has local meat, a local egg man who delivers egg and local vegetables and the local Co-op benefits from most of our supermarket buying as their green / local buying policy is better than most supermarkets. We use local trades people for car servicing, DIY supplies, window cleaning, wood supplies,
We explain the historical social impact of the local slate/rail industry and the way its impact has translated into today's tourism and the local economy. We encourage the exploration of the beautiful country-side and our rich local heritage on foot, by bus, steam train, mainline train, and bike as much as possible. We have a wealth of leaflets, CDs and knowledge, and offer guidance and personal recommendations for activities, restaurants and pubs. All staff are mountain leaders. We use and recommend:
Local butcher
Local veg man visits on Friday BRYN THE EGG
Local Co-op supermarket
Dining chairs local
Local dining table made from tree 10ft from the kitchen
Local canoe club set up. All qualification awarded soley by me for first 2 years
Local carpet fitter, electrician,tree surgeon, electric car charging point
Local installation engineer for solar thermal, solar electric and biomass boiler
Local plastic (1k away) for new double glazed conservatory
Landscape
We're located in a truly stunning area in the heart of Snowdonia, and can provide access to a wide range of activities to get you outdoors and connecting with this spectacular landscape. John is a qualified mountaineer and canoe/kayak coach and is more than happy to help arrange activities for you to explore the mountainous areas, countryside and the largest natural lake in Wales.
To further explore Snowdonia you can use the Ffestiniog Railway, a steam train that tours the Welsh Highlands and the Snowdonia National Park in a way which children and adults alike will love! There's also the mainline train which can be used for getting around, as well as local buses and lots of opportunity for bike rides along mountain trails. If you want to explore the landscape and remain carbon neutral, there are local bike hire companies who will make things easy for you.
The Ffestiniog Railway can also take you along to the Llechwedd Slate Caverns, which host great underground tours right at the heart of Snowdonia, taking you down to see underground caverns that were mined for slate as far back as 1836. Situated near the slate mining town of Blaenau Ffestiniog, the combination of history and adventure makes for a perfect family day out. There are also opportunities here for biking, with the best downhill mountain bike tracks in Britain!
No visit would be complete without a trip to the Vale of Ffestiniog, slap bang in the middle of Snowdonia, the area combines rugged mountains on 3 sides and beautiful sandy beaches along the shore. Slate from this area was the cutting edge of lightweight roofing technology and marks remain on the mountainside where tramways operated up and down to meet waiting ships in the ports. The area offers incredible scenery with remnants of the bustling industrial activity that took place during the Victorian Era. This area is of course great for biking along downhill and lake side trails, and kayaking and canoeing is also popular here.
31 Reviews of Snowdonia Bed and Breakfast accommodation, Wales
---
Popular similar holidays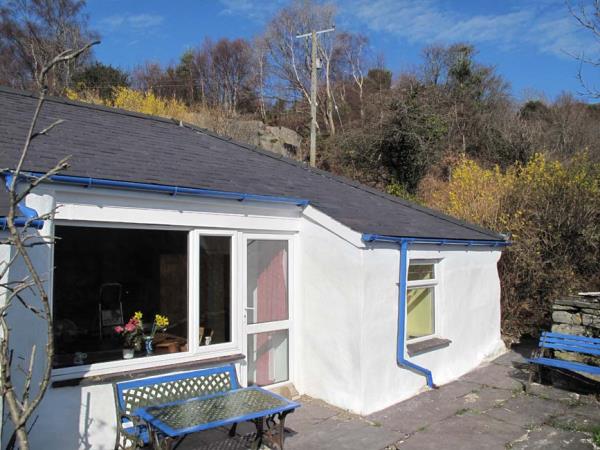 Cottage on Lake Padarn with wonderful views of Snowdonia
From £350 - £450 per cottage per week (sleeps 4-5)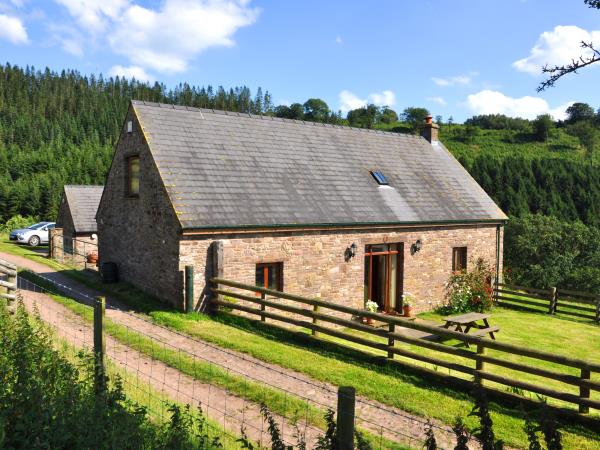 Enjoy walking in the Brecon Beacons
From £250 - £1200 per week (sleeps 6-7)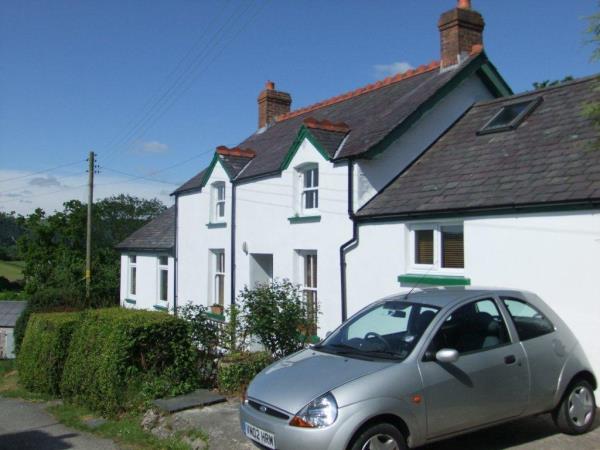 Vegetarian farmhouse, idyllic, peaceful location, West Wales
From £28 - £60 per person per night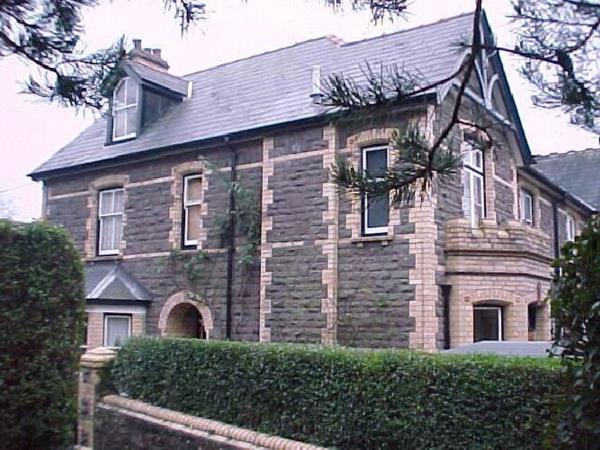 Abergavenny - History, Heritage, Food, Walking and Cycling
From £75 - £85 per apartment per night (sleeps 2)