Cruise tourism in 2030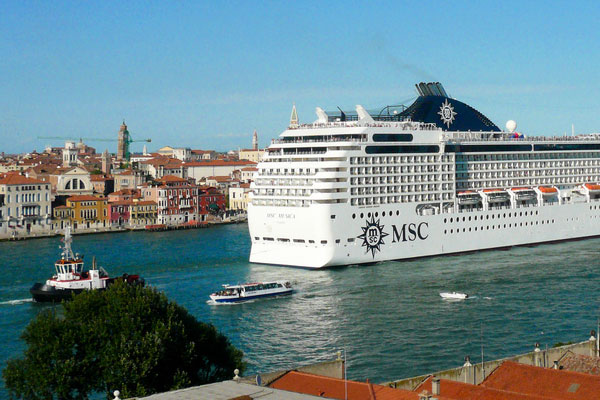 Cruise tourism desperately needs a new vision.
If you are any doubt about its ability to destroy destinations and ruin local lives, or how it pollutes the environment and damages passengers health read these articles:
Staff welfare is another big issue exposed in Channel 4's
Dispatches documentary
So what would a more sustainable cruise tourism of the future look like?
Licence to operate:
Cruise ships will be granted licences to operate by local governments. These governments are accountable to local residents who face the impacts of cruise tourism (not national governments, as with Venice).
The licence will only be granted after the local community have participated in creating a 'limits of acceptable change' document that defines unacceptable changes to culture, environment and local economies as a result of cruise tourism.
The government contract with the industry will allow it to reduce the number of ships and passengers, should these thresholds be exceeded.
Environmental impacts:
Cruise ships will no longer burn the world's dirtiest diesel fuels as these will have been banned. Instead of attempting to treat these fuels they will have migrated to new, cleaner fuels.
New cruise ships will have solar powered sails, retractable wind generators and hybrid engines. Read more here about the
Ecoship project
.
The size of cruise ships will be determined by each port as part of the licence to operate. So small Alaskan ports, for example, will only accept small ships.
Cruise ships that are routinely fined for
illegally discharging waste
will see their licence to operate withdrawn.
Cruise ships will be subject to the same air quality and pollution standards as the destination city to protect passengers' health. Currently, the air quality on a cruise ship is reported to be
20 times worse than a busy city centre
. The ships will be forced to connect to a port's power supply whilst in dock rather than running their engines, even though the latter might be cheaper.
A limit of waste per person will be set (currently cruise passengers create four times as much waste as a local person).
Cruise ships will partner with local environmental and/or conservation organisations and passengers will be invited to visit these (subject to conditions and ticketing as below).
Cruise ships will buy an agreed proportion (in contracts as above) of fresh produce from local suppliers.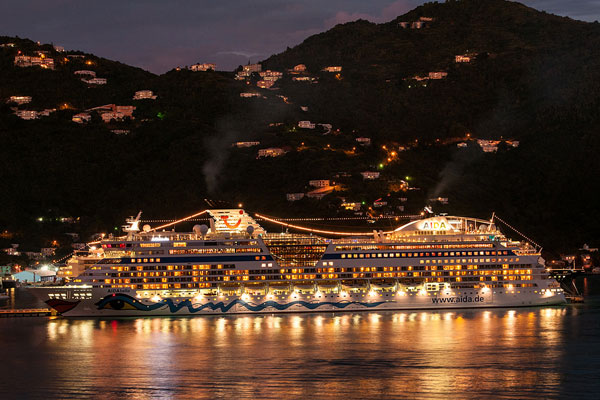 Cruise ship light pollution. (Photo by
bvi4092
)
Economic impacts:
Cruise passengers utilise local places for their enjoyment but contribute less to the local economy than tourists booking local hotels. In future, they will be subject to a tax that will be used by the local government for conservation and development.
A proportion of food and produce will be sourced locally as above.
Destination-based tour operators offering excursions and day trips will collectively bargain with cruise ships to avoid exploitation by a near monopolistic cruise ship sector.
Cultural impacts:
Destinations - not cruise ships - will set limits on the number of passengers who are able to visit cities and cultural attractions per day as part of the ships' licence to operate. These could include famous squares, markets or museums.
Tickets to these attractions will be sold in advance by the cruise company before the ship departs. Part of the proceeds will fund the conservation of the areas being visited.
Cruise ships will not be allowed to dock in areas where they will destroy the visual aesthetic of destinations.
Workers' rights:
Cruise ships will be required to comply with labour laws in the country in which their parent company is based or listed. Currently, many ships fly flags of convenience that enable them, for example, to register in Liberia and therefore comply only with weak Liberian standards.