Campaigning for whales in captivity
In 2014, we launched a campaign with our good friends, The World Cetacean Alliance to take action on the issue of captive orcas. At that time, many orcas were (and still are) being kept in tanks around the world for tourists' entertainment which we believe to be cruel and fundamentally wrong. We wanted the travel and tourism industry to take a stand on this issue and stop selling tickets to dolphinariums where orcas were kept in captivity. You can read more about
our beliefs on this here
.
We launched our
'Say No to Orca Circuses'
campaign and within months our petition to the travel industry was signed by 15,053 people. In May 2014 we commissioned a poll with Censuswide which showed that a staggering 86% of respondents would not wish to visit a marine park to see whales and dolphins as part of an overseas holiday when given the facts about wild and captive orcas and dolphins.
By 17 March 2016, SeaWorld finally announced it would
end its orca breeding programme
and circus-style orca performances. After an ongoing global campaign by animal rights activists and the public at large, including our joint petition, future generations of killer whales will be safe from the hands of this entertainment giant. This was one of the biggest wins for animal welfare in decades.
In April 2018, Virgin Holidays announced that seven captive dolphins would be
moved to sea pens
in Florida.
On 29th July 2018, UK tour operator, Thomas Cook finally announced that they would
stop selling trips to SeaWorld
. It's been a long battle!
Here at Responsible Travel, we want to see no more orcas in captivity and all current orcas re-homed in sea pens. Today this feels like a real prospect.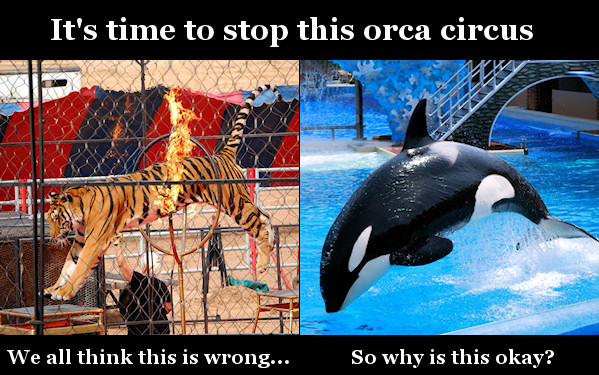 Justin Francis, CEO, Responsible Travel said:
"This is people power at its very best – customers standing up and talking out on animal welfare issues in tourism. All of us as travellers can make a huge difference, as this landmark change has shown. Tourism companies around the world have a responsibility to animals, local people and the planet to protect and respect."
Although a huge step forward, this isn't the end of the story - there are still issues around cetaceans kept in captivity at SeaWorld and around the world. Responsible
whale and dolphin watching in the wild
is the only answer and we'll continue to advocate for this.
Campaign organisers:


Campaign supporters