Buying a Responsible Travel holiday voucher
Choosing to give a Responsible Travel gift voucher means the lucky recipient will be spoilt for choice with 1000's of holidays to choose from to suit all tastes and budgets.
When you buy a Responsible Travel voucher you will be sent a uniquely coded 'e-voucher' for the lucky recipient. Each voucher is valid for five years, allowing plenty of time for your friend or family member to find that perfect holiday. Our vouchers are easy to use and can be spent on a wide variety of different holidays.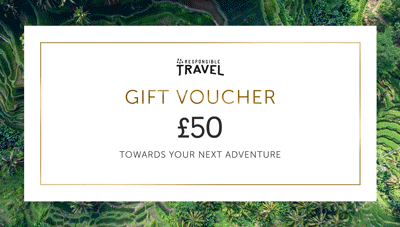 ▸ How to redeem
your
voucher
Responsible Travel offer the most authentic travel experiences which cause the least damage to people and places. We find that by treating local people well, they return the favour by letting you in to experience their life and culture, so you get a more authentic experience and the locals benefit too.
What better present is there than the gift of travel?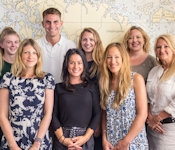 How to purchase a voucher
To buy a voucher or if you have any questions please call our Travel Team on:
01273 823 700 (UK)
Or email
rosy@responsibletravel.com