My story and accessible travel
Date:
8th July 2019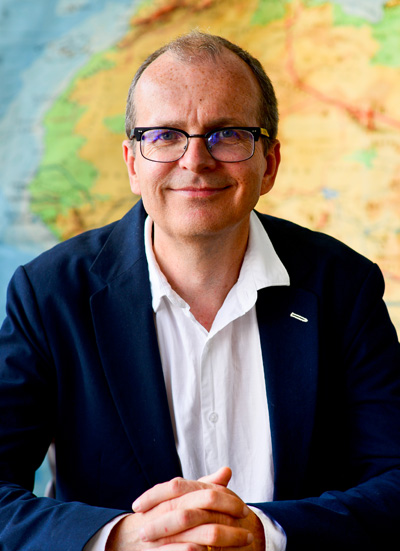 My life is full of immediate concerns and issues, and a semi-subterranean world of things Iím vaguely conscious of. Until a few years ago, accessible travel was one of them.
At that point a prolonged period of serious ill health made travel very difficult for me. A lot of things crowd on you when are unwell, and I found that spending most of my time at home compounded it.
Rather than just missing travel I came to realise I needed it. Different places and experiences take you outside yourself, and help with your mental health and a sense of being fully alive.
My confidence dropped and planning travel became much harder than before. It wasn't just that I needed more information, but that I found making decisions of any kind harder.
I joined billions of others who for different reasons, including poverty as well as illness or disability, realised what it felt like to look at a world of travel that wasnít possible.
My wife also joined this group. Not because she was unwell, but because I was and I needed her love and support. The impacts of illness, disability and ageing are far reaching among families, friends and work colleagues.
Sadness was one emotion. However I also felt to an extent excluded from the possibility of travel. An excluded status was an eye-opener for a white, Western and relatively privileged male.
Once I became well again after a kidney transplant made possible by a donation from my wife, I decided that one of my big focuses would be to work with the team at Responsible Travel and all our amazing tour operators to develop a stronger accessible travel offering through our site.
Iím proud that we now have
144 adventurous trips
all over the world - from a Golden Triangle tour of India to Gorillas in Rwanda and the Peak District in the UK - all screened and labelled for different accessibility issues.
In planning this section, I learned that many disabilities are not visible; that cognitive and mental health issues are just as important as mobility, sight and hearing. We need more wheelchair ramps, but itís much more than this.
I learnt that staggeringly large numbers of people are affected, but that we donít see them out and about much because they are at home, and not from choice.
Finally I learnt that the issue is not disabled travellers, but that we havenít made travel accessible for travellers with a disability.
This led to the second chapter in The Fork in the Road: Our Manifesto for the Future of Tourism focussing on
accessible travel
. We want to raise opportunities and issues in accessible travel from subconscious to the top of our minds in our industry.
Please help however you can. Thank you.