Nana Luckham biography
Nanaís first foray into writing was in her role as press officer at the United Nationsí General Assembly in New York, a position she took up after completing a Masters in International Relations at the London School of Economics. After a few years in New York, she spent time at the UN Human Rights Commission in Geneva, also as press officer, before returning to London to start a career as a travel writer with both Rough Guides and Lonely Planet.
Travel writing has taken Nana to a variety of places around the world, her most memorable being Kenya, where she travelled for three months updating the Rough Guide to the country. Then to Malawi, Algeria, Sierra Leone, Barbados, St Lucia, Ghana and Fiji. And, unheard of to most people, she has visited Tuvalu in the South Pacific, a couple of hoursí flight from Fiji and a place where hardly any tourists go at all. "I remember signing my name in a book when I arrived there, and there had only been about 70 other tourists there that year. It is small, long and thin. You can walk across its main island in five minutes!"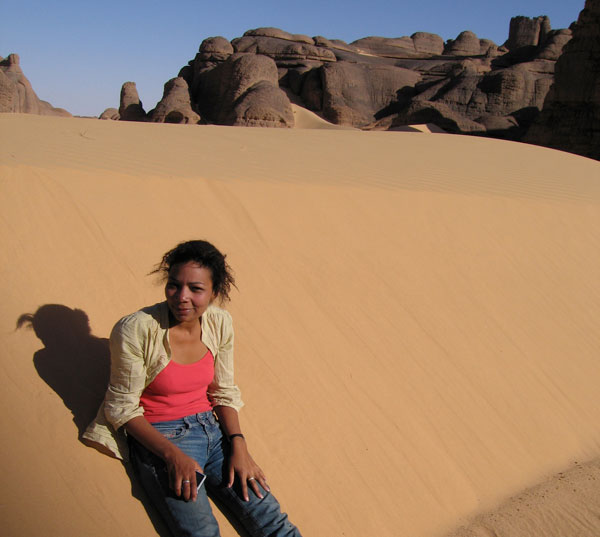 Originally from Brighton, Nana has now returned to her roots by working at Responsible Travel, although she is still based in London where she has a young family. Having young children means she travels less these days, but is enjoying the chance to learn more about responsible tourism which has long been an interest of hers with her vast international experience. During her travels, some of her bugbears include the proliferation of gated tourism resorts in, for example, the Caribbean, or Cancun in Mexico, where local people canít even access their local beach. "I was trying to imagine what that would be like here, trying to walk on Brighton beach and not being allowed to."
One other thing that struck Nana, travelling in African countries, was the attitude of some tourists towards local people where the emphasis on wildlife tourism can sometimes mean that the people who live there, their stories and livelihoods, are overlooked. "So I find it strange when people sayí I love Africa, I love the animalsí, and that is all it is about for them."
Travel highlight:
"Algeria was great, because it was so unexpected. I travelled there in 2007/8 and it was just a revelation how beautiful it was. I went down to the south, to the Sahara, with a couple of Tuareg guides, and to an area called the Mzab Valley with all these hilltop towns surrounded by palm groves. There were hardly any tourists, except some French tour groups. I am so glad I went then, as some of those areas down south are off limits these days."
Favourite family holiday:
"Visiting Gili Air Island in Indonesia when the boys were one and three, which was part of a longer trip including Singapore and Bali. It's one of a group of three small tropical islands and is great for families. There are no dogs or motorised transport and the sea is calm, with a reef a short swim offshore so one of us could play with the kids on the beach while the other went out snorkelling."
Nana has written guidebooks for both Rough Guides and
Lonely Planet
as well as articles for publications including the
Independent
,
BBC Travel
,
The Africa Report
and
Matador
.