Our stance on carbon offsetting: A distracting justification
In 2002, Responsible Travel was one of the first travel companies to introduce the option of carbon offsetting alongside its holidays – but in October 2009 it became one of the first to remove them for environmental reasons.
Justin Francis, founder and managing director of Responsible Travel, said: "We have thought long and hard about how we can continue to offer our customers the leading advice they expect from a responsible tourism business when it comes to the fast growing impact of flying on the environment.
"We believe that the travel industry's priority must be to reduce carbon emissions, rather than to offset. Too often offsets are being used by the tourism industry in developed countries to justify growth plans on the basis that money will be donated to projects in developing countries. Global reduction targets will not be met this way."
Francis agrees with a report by Friends of the Earth which labelled offsets as a 'dangerous distraction'. He said, "Carbon offsets distract tourists from the need to reduce their emissions. They create a 'medieval pardon' for us to carry on behaving in the same way (or worse)."
Responsible Travel sought advice from Friends of the Earth to put in place a clear, alternative 'carbon caution' advice for travellers.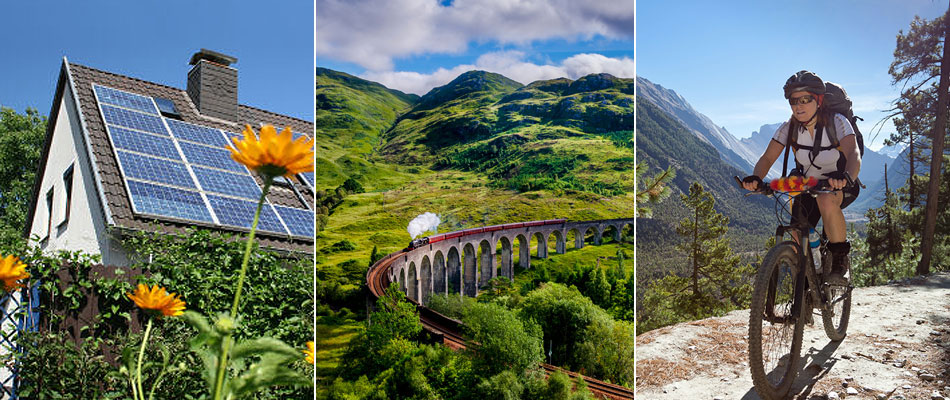 Tips for travellers
Francis summarises Responsible Travel's advice: "Ultimately we need to reduce our carbon emissions. We can do this by flying less – travelling by train or taking holidays closer to home for example, and by making carbon reductions in other areas of our lifestyles too, alongside travel.
"There is no hiding the fact that tourists will continue to want to visit destinations requiring a flight, and that tourism contributes to livelihoods, local economic development and the conservation of the world's cultural and natural heritage. We will continue to offer a more responsible choice of overseas holiday so that when tourists do fly they can 'make their holiday count' by choosing a more responsible holiday."
Responsible Travel aims to help responsible travellers by offering:
A wide choice of UK based holidays for those who want to avoid flying altogether – as well as in European destinations which can be easily reached by train. Alternatively, why not take the ferry to the unexplored mountains and wild beaches of northern Spain?
Numerous in depth travel guides that provide insights into specific countries, regions, cultures and activities, including what to do, what not to do and the best times to go.
Thousands of holidays around the world that work towards reducing their carbon footprint within destinations as much as possible.