All inclusive holidays – SINNER OR SAINT?
Do all inclusive holidays provide a much needed break for millions of families on a tight budget and employment for local people – or deny local communities a fair share of tourism revenues? With the all inclusive share of the UK market continuing to grow year on year, and companies such as First Choice operating as 100 percent, all inclusive providers since 2012 in response to customer demand, the debate continues.
The story so far
Belgian sportsman Gerard Blitz pioneered the concept of all inclusive holidays using army surplus tents in Majorca in the 1950s. Club Med was born, and the first of their famous straw-hut villages opened in Corfu in 1952. Its first all inclusive ski-village opened in Switzerland five years later. 50 years on Club Med have dozens of competitors, including most well known high street tour operators. The cheap all inclusive holiday has become the staple of millions of holidaymakers, and the army surplus tents have been replaced by custom built tourist resorts. As it says on the tin, the basic premise is that you pay in advance for everything you need – including all the sports, activities, kids clubs, food and drink. Tourists have the freedom of enjoying all the facilities without carrying any money with them.
The issues
Blitz's concept was not only a clever piece of marketing, but a shrewd commercial concept. Tourists who have paid for everything in advance – and are accommodated in self sufficient resorts complete with bars, restaurants and entertainment – have little incentive to go anywhere else, hire local guides, eat in local restaurants or pay entry fees to see local natural or cultural heritage.
This means that the resort (which is usually owned by an overseas company) sequesters most of the tourists' cash, leaving little behind in the local community who are impacted by the presence of the resorts. Holidaymakers also use vast quantities of energy and water (significantly more per person than local people) and create large amounts of waste, which some feel is a high price to pay for little commercial return.
It is not surprising, then, that all inclusive resorts have picked up some well-deserved bad press over the years, particularly for exploiting local labour and giving little back to communities in the way of economic benefits.
Case studies
The Gambia
is one of the world's poorest countries with much of its population dependent on subsistence agriculture. Concern in The Gambia about the growth of all inclusive holidays led to attempts by the government to ban them, but a storm of protest from European tour operators (and threats of reduced business) resulted in the policy being abandoned.
In
the Caribbean
, some local hotel workers feel the jobs provided for the local community by all inclusive hotels are better than the alternatives on offer. However, this is often far from the truth in the majority of cases. Beaches are sometimes reserved exclusively for tourists – fenced off and protected by security guards, with local people being denied access. Tourists are warned about the 'security threat' posed by local people – which may or may not be true – and advised to stay in their resorts.
Hotel workers in the
Canary Islands
were interviewed by the charity Tourism Concern about their working conditions. Many reported living in cramped conditions, barely earned a living wage, and were illegally kept on temporary contracts. There is no doubt that in many cases local people get the most menial jobs, while expatriates take the best-paid management positions.
Can all inclusives be responsible?
The temptation is to polarise and denounce all inclusives as irrevocable serial offenders against communities and environments. Harold Goodwin, Professor of Responsible Tourism at Manchester Metropolitan University, believes that there is a place for the all inclusive in tourism alongside other smaller scale tourism experiences; the real challenge is to ensure we develop them in the right places, and in ways that push responsible tourism practices forward. Building a loyal and skilled local workforce, reducing energy costs and waste, sourcing fresh local produce, and offering an exciting range of sensitively planned excursions are all good for business, as well as destinations and local people – and Justin Francis, founder and managing director of Responsible Travel, believes that there is no reason why these cannot be integrated into the all inclusive model:
"An impressive all inclusive resort can provide employment for local people with a genuine chance of progression – with the right support and training – into managerial roles that are better paid. Indeed, an all inclusive resort in a developing country could employ far more people locally than several ecolodges ever could.
"Notorious for not sourcing locally, there is no reason why a responsible, sustainable all-inclusive resort cannot support an 'adopt a farmer' scheme, or similar – sourcing delicious, fresh, quality produce for its catering needs at a local level.
"All inclusive resorts have economies of scale on their side where water and energy resources, and waste management are concerned. Although they often host a higher number of visitors than your average ecolodge, from a per capita perspective it is far more environmentally friendly to manage the impact of tourists in one place using appropriate systems and technology than it is if visitors are dispersed throughout a destination in little pockets of temporary luxury living.
"While much needs to be done to improve the wages and working conditions of local staff, all inclusive resorts do create significant numbers of new jobs in areas with some of the highest unemployment in the world. In some cases, these jobs can be better than those provided by local businesses. If planned sensitively this can be taken a step further, extending to excursions that utilise locally-owned, managed and run transport and tourism services (guides, restaurants, craft markets, heritage attractions) which can provide opportunities for others to access the tourist market and reap the economic benefits that tourism can bring to an area."
Sandals Negril Resort is one example of a resort which is pioneering new ways for all inclusives to work with local communities by:
Promoting and selling tours of the community by local people
Inviting local craft vendors to sell their wares in the hotel free of cost
Promoting local artistes for nightly guest entertainment.
Conducting lessons in schools about environmental and tourism related matters
Employing qualified local persons whenever possible
Reserving summer holiday jobs for students from neighbouring areas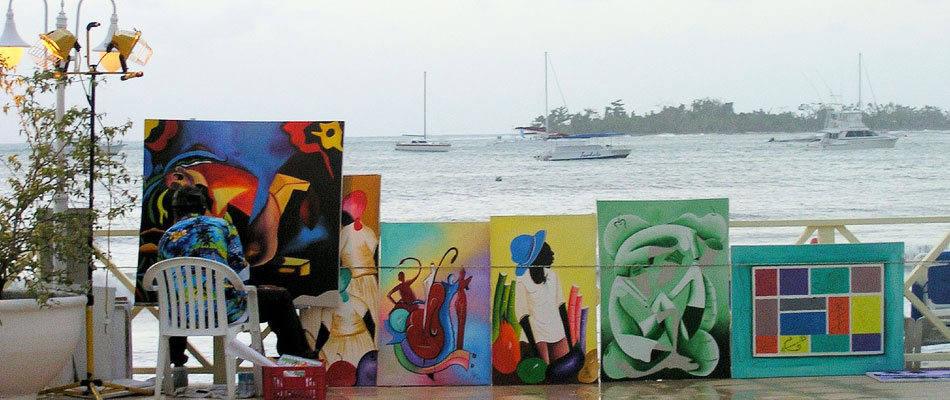 Our stance
Although there are exceptions, all inclusive holidays generally create limited local economic benefits, and a large environmental footprint. However, we believe that there is considerable scope to improve the benefits to local communities and reduce the environmental impacts of all inclusive resorts. Slowly, this is beginning to happen.
What you can do
Consider the alternatives
. Our advice to tourists is that in many (but not all) popular destinations there are attractive locally owned hotels or self catering accommodations that are just as cheap as all inclusives. They will enable you to discover more about the destination and local cultures, and increase the benefits to local communities.
However, if you are considering an all inclusive, always ask your tour operator to provide specific examples of how the resort benefits local people and minimises environmental impacts. If they've got nothing in writing they probably aren't taking it seriously and it's time to look elsewhere for your holiday.