Why I might create a sustainable tourism certification scheme
I see a good business opportunity in creating a good sustainable tourism certification scheme because there are none on the market.
"What?" I can hear you say, "there are over 100 existing sustainable tourism accreditation schemes already, and this is way too many. Surely we need less not more."
My view on this is different. I think there are over 100 good tools for measuring sustainable tourism impacts (and reducing cost, waste, water, impacts, etc.) that are mislabelled as 'accreditation schemes', but no proper sustainable tourism accreditation schemes.
Certification can be described as the process of assuring the industry and consumers that the assessed company has met a set of minimum standards. The purpose of certification has been to achieve voluntary standards which meet or exceed baseline standards or legislation.
(Source: Dodds & Joppe, 2005).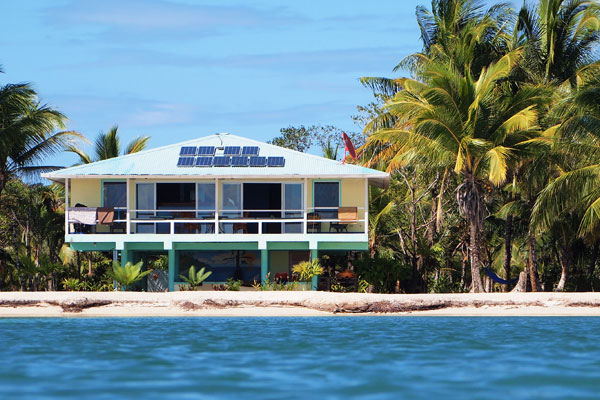 So here's the key thing. You might imagine that the 100+ existing sustainable tourism certification schemes would set minimum baseline standards for how much waste, energy, carbon or water a hotel can use or produce per person.
This would seem necessary if we are to assure travellers or the industry that a hotel is indeed 'sustainable' and to help ensure that the planets resources are sustained. You might also assume it would set minimum levels for wages, specific criteria for workers' rights, insurance, etc., as these, too, are part of sustainable tourism.
Existing sustainable tourism 'certification' does none of this. It basically rewards those organisations that are measuring, managing (and in many cases) reporting on how they are working towards being more sustainable. It's like giving someone a good exam grade just for doing their homework.
For example, if you have sky high emissions, massive energy and water consumption but can show they are getting slightly less dreadful each year you may quality for 'certification'. These hotels are highly unsustainable, but slightly better than before, and through certification are presented as sustainable – which by any normal measures they are not.
When you buy organic certified food you know no pesticides have been used. When you buy Fair Trade coffee you know the farmer has been paid a little extra. When you book a sustainable tourism-certified hotel under existing schemes, you don't know whether they use a 'reasonable' or 'sustainable' amount of water or energy; in fact figures are rarely even made available.
What would a new scheme do?
I would want a new scheme to build confidence with the public and industry about accommodations and destinations that have made real achievements in sustainability, rather than just progressed towards undefined goals, as is the case now.
Among other things, my scheme would set and publish acceptable levels of water, waste and energy use per person, per geographic region. It would set and publish minimum wage levels per country (based on International Labour Organisation standards) as well as specific standards for staff welfare. It would also have firm standards on animals in captivity with defined positions on zoos, sanctuaries and endangered species breeding centres.
Only accommodations or destinations that meet these standards would be certified. These would all be inspected and required to publish their
actual
achievements on their site and on my new accreditation site. Many existing schemes do not reveal
how
the business achieved certification – all you see is a logo to say they have.
The new certification scheme will quickly become the gold standard as it will be the only scheme that tourists can trust as rewarding real achievements in sustainability, rather than just aspirations or 'progress.' It will be the scheme that businesses and destinations aspire to, and it will attract funding because it will demonstrate real achievements in sustainability.
I think there is room for many of the existing schemes, and that they serve an important purpose to help businesses reduce costs and measure impact. However, they will not compare well with my new scheme if they continue to call themselves 'accreditation schemes' rather than management tools. I think before long the press will start to question why a hotel in the desert with six swimming pools and an energy-sapping neon frontage is given 'sustainable tourism accreditation' under existing schemes.
An example of such hotel is the Sofitel Dubai Palm Resort and Spa, rated as sustainable by the Green Globe Travel certification scheme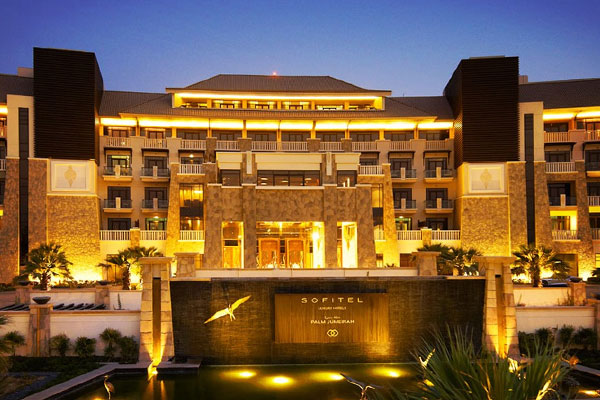 The Sofitel Dubai The Palm Resort & Spa.
I think a new scheme could achieve many of the things that certification has achieved in organic and Fair Trade foods – real achievement with transparent objectives that deliver a sustainable future and growing customer awareness and confidence. Given the vastness of the tourism industry and growing interest in sustainability, I believe a new scheme will be commercially successful, too.