Description of Western Australia wildlife holiday
Join an expert zoologist guide in Western Australia and explore both the land and sea here in search of Tiger Sharks, Whale Sharks, Greater Bilbies, Numbats as well as experiencing the wonderful deserts, forests and coral reefs along the Western Coast.

Introduction:

We are specialists in tailoring wildlife watching all over the world and we have a great range of wildlife tours in Australia which combine various different wildlife events and in this case along the glorious coast of Western Australia. In order to develop our unrivalled range of combined wildlife watching holidays, our guides and colleagues around the world have spent years searching out the world's best wildlife watching locations as well as visiting some seldom visited areas. This dedication has led us to create this wonderful tour that starts in the capital of Western Australia and the fantastic city of Perth, before heading the short distance across the sea to Rottnest Island and then back on the mainland down south to the unique forests of Dryandra before travelling back north and all the way to Exmouth, via Jurien Bay, Nambung & Kalbarri National Parks and the oceanic hotspots of Shark Bay and Ningaloo Reef (before flying back to Perth).

This tour stops off at some of the best wildlife watching locations along this wonderful coastline. Anyone interested in the marine world will no doubt know that there are very few better destinations that Western Australia. But we will also explore some of the best kept wildlife secrets in Australia by travelling inland in search of some wonderfully named animals such as numbats, woylies, bettongs, boodies and bilbies. But of course it is the sea that dominates life in Australia and we will aim to experience some of the worlds most spectacular oceanic species; from the worlds largest fish to some of the worlds most pristine coral reefs and endangered species like dugongs, manta rays and top predators like tiger sharks. The marine life is so prolific here that many of the species can be seen from the boat and we do not bait or chum for any of the sharks and still usually see over 5 different species. All of our tours are guided by our own professional zoologist so you are sure to be in the best hands possible for the best sightings. Our escort for this tour has experience working on with sharks in South Africa and in Australia as well as working with whales and dolphins in the UK. If possible we will try and arrange a trip out with the Shark Bay Ecosystem Research Project (SBERP) whilst in Shark Bay; this is a project that your zoologist guide worked on and will try and take you out with them to see how they conduct their research on the sharks, turtles and stingrays in the bay.

We also have a great network of local guides in Australia who have developed a great range of wildlife watching locations where the rarest species are commonly seen. We will spend as much time after dark in certain locations as you wish and with the help a of high powered spotlight we will search for nocturnal species. One of the reasons why our wildlife watching holidays are unique is that our background (as a company) is from a scientific and zoological standpoint and so have a great network of colleagues and contacts all over the world who are the people on the front line in search of the best new locations for wildlife watching. All of these reasons and many more make us experts in arranging safaris and are able to tailor a safari to any location to try to find your targeted species. All you have to do is to get in touch with your budget and your group size and where you would like to go to try and find rare and elusive species.

Price Includes:

Everything mentioned in the itinerary is included. Including three meals per day (breakfast, lunch and dinner). There will be bottled water (approx 1ltr) available for each guest each day. We have our own private air conditioned vehicles with an excellent driver for all transfers. Where possible we use two brilliant guides; first a professional zoologist will escort you on all your excursions and will act as your driver throughout and also very knowledgeable English speaking local guides who have decades of experience working and guiding through Western Australia. Your zoologist escort is an expert in animal behaviour as well as marine biology and will be able to help you identify the different species as well as interpret you what behaviours you are seeing. The local guides have spent years searching out the best wildlife watching locations and have an unrivalled knowledge of where some of the most elusive Australian animals are. As well as having years of experience in bringing people out to see sharks, whales, sea lions and endemic Australian marsupials and other wildlife safely. We have included trips to Dryandra Woodland Sanctuary where some of the rarest species in the world are being bred back from the brink of extinction. We also include all vehicle safaris, guided walks, spotlighting drives, whale shark snorkelling, swimming with sea lions, whale watching excursions, park entrance fees and sightseeing entrance fees. Also any trips out with researchers and scientists to see the wildlife (including tiger sharks) of Shark Bay will also be included (subject to availability). We include more time spent in the field searching for wildlife per day than any other tour operator around; only if you request to have a rest day will we not arrange a safari into the Australian bush or trip out to sea for whales or sharks. A comprehensive species list (which states the relative chances of seeing animals based on past tours) is included in the pre-departure pack. There is also a reference book library available for your use throughout the trip as well as some documentaries on the wildlife that you are likely to see which are available to watch throughout the tour.

Seasons:

Season; Early May to mid August. There are two main focuses of this trip, firstly the rare and endemic marsupials of Australia as well as the myriad of marine life from Perth north to Ningaloo and Exmouth. The marsupials do not have a specific season and can be seen all year around so we are dependent on the marine life and along the west coast of Australia everything is dependant on the plankton bloom of Ningaloo Reef. This occurs during the southern Hemisphere winter and from May to mid August there are many plankton feeding whale sharks and manta rays taking advantage of the plankton, these species are added to the resident Australian sea lions, bottlenose dolphins, humpback dolphins, marine turtles, reef sharks and dugongs. However we can further refine this period to incorporate the beginning of the humpback whale and tiger shark migrations from north to south by participating in this tour in from mid June to mid August.

Why Choose this Tour:

• All of our wildlife watching holidays are guided by a zoologist as well as local naturalist guides and also scientists or researchers where possible, this not only gives you numerous sets of trained eyes to find the animals but also gives you the chance to understand the behaviours and habits of the wildlife your watching.
• Our zoologist that escorts all our wildlife tours has great experience working with and studying wild animals all over the world and has experience in working on shark and marine mammal conservation and research projects on 3 continents.
• We will endeavour to organise a trip out with the Shark Bay Ecosystem Research Project (SBERP) as they conduct surveys of Shark Bay as they study the tiger sharks, many stingray species and two species of marine turtle. This is the best way to see free-swimming tiger sharks without the use of bait or chum as well as seeing some of the many species that inhabit the bay.
• We can offer you spotlighting trips of the Dryandra Woodland Reserve and Kalbarri National Park so that you can search for the rarer species and other nocturnal wildlife when they are more active.
• We will also visit the Dryandra Woodland Sanctuary were a number of species are being bred for future reintroduction; the animals here (greater bilbies, boodies, numbats, woylies and bettongs) are living in a semi-wild habitat and you will be able to get up close and personal with some of the rarest species of mammal in the entire world.
• We can also bring thermal imaging and night vision equipment as well as hydrophones (on request) to also aid in finding the nocturnal mammals after dark and listen in on the underwater conversations of whales and dolphins.
• We use camera traps (where available) which will increase the chances of getting close up pictures and movies of rare animals and other rare nocturnal wildlife.
• Take the ferry from Perth over to Rottnest Island for a couple of days and see the idyllic Australian dream in full.
• Swim alongside the world's largest species of fish, the whale shark off the wonderful Ningaloo Reef. This is all but a guaranteed experience during this time of the year and you will probably have the chance of swimming with a few of these magnificent sharks throughout the day.
• Explore the Pinnacles of Nambung National Park, this natural rock formation is stunning with over 150,000 (some up to 5m tall) stone pillars dotting the landscape.
• Snorkel with a colony of very inquisitive Australian sea lions at the stunning Jurien Bay Marine Park.
• Have a sunset catamaran cruise around beautiful Shark Bay, where the sky and sea melt into a pastel shaded horizon and dolphins, dugongs and turtles can be seen hundreds of meters away on the mirror like surface.
• Hopefully we will see one of the most unusual behaviours in the world and watch bottlenose dolphins beach themselves in pursuit of fish in François Peron National Park (as seen on the BBC's Planet Earth Series).
• Snorkel the impressive Ningaloo Reef which is the world's largest fringing reef, this means you can walk to the reef from the beach and enjoy most of the same species that the Great Barrier Reef has to offer from within 50m of the beach.
• All the above reasons give our Western Australian wildlife tour a great success rate of seeing the best wildlife around here. We have an unrivalled network of experts and guides throughout Australia so that we can try and find and observe animals such as the greater bilbies, boodies, numbats, whale sharks, tiger sharks, humpback whales, dolphins, Australian sea lions and hundreds of other species throughout Western Australia. Whether it is the Queensland, Northern Territory, Tasmania, South Australia, Great Barrier Reef, New South Wales and Victoria or any of the other many wildlife watching locations you want to visit we can arrange it. Please inform us if you wish to receive more information about any of these locations and booking a safari.
• Unlike many tour operators we are willing to run this tour for a single person (on request).

Locations:

This tour travels from Perth to Rottnest Island, Dryandra Woodland Reserve, the national parks of Nambung and Kalbarri as well as visiting the marine wildlife hotspots of Jurien Bay, Shark Bay and Ningaloo Reef.

Fitness Level:

There are a few physical activities on this tour, firstly the ability to swim and snorkel in essential (no scuba-diving experience is needed) and the ability to swim in open water for over 1 hour is needed. There is also walking and cycling involved and the temperatures in Western Australia can be hot, even during their winter. So we require people to be used to walking in the heat.

Equipment:

When you book onto the tour we will send you a comprehensive pre-departure pack which will include a full packing list of recommended equipment; the equipment list will vary from tour to tour and from location to location so it is best to contact us or wait until you receive the pre-departure pack after booking.

Minimum Age: 18 Years Old.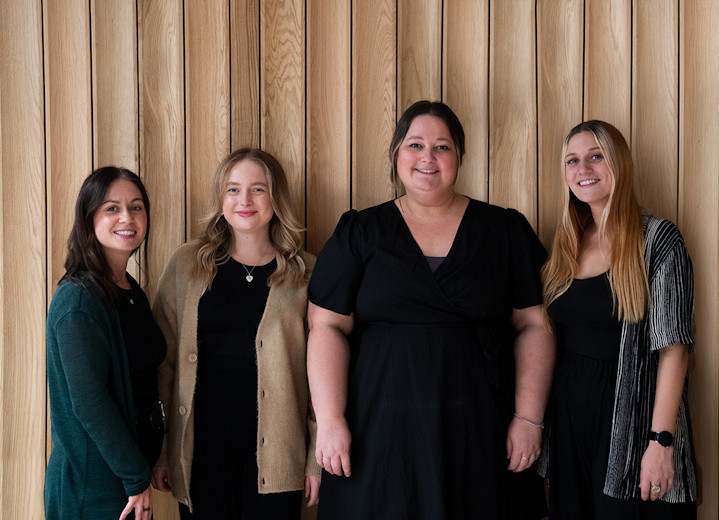 Departure information
This trip can be tailor made throughout the year to suit your requirements
Responsible tourism
Responsible tourism: Western Australia wildlife holiday
Environment
In Australia (as with everywhere we go) we carefully choose accommodation, supplies and transportation that either minimises its effect on the environment or helps to contribute to its sustainable development. By choosing small, privately owned accommodation where possible as we are always looking at ways to lower our ecological footprint and smaller companies are usually much better at this than larger ones. Where possible, we make sure that the lodges, camps and ranches that we use support local projects for the protection of the wildlife and local communities which rely on tourism as the principal source of income. We try and make sure that all the accommodation that we use is are ecologically responsible and use solar power electricity and water recycling pumps etc as well as making sure that all the food consumed is produced locally. We also contribute and participate in as many studies that the local researchers are conducting as possible. At the end of each we offset our carbon footprint (based on the number of tours we have completed and the number of passengers we have taken with us), with the Carbon Trust.
Wildlife Promise:
By bringing people here with a professional zoologist as well as professional local guides we aim to showcase the environment in full but also to allow you to learn about the problems facing the ecosystems here and highlight the ways that continued development and human exploitation are affect the species and how cutting edge research is countering the problems as well as showing you examples of success stories. We also keep a record of all the great sightings we see on each tour and record the environmental factors, this data is used by ourselves but also given to the researchers who are working on many of these species. Such as contributing our pictures and videos to the local and global whale shark identification programs. We also work closely with research projects based on Shark Bay and donate money to this cause, they are looking to restore various sea grass ecosystems around the world based on studying Shark Bay which is just about the only pristine sea grass ecosystem left in the world. We also contribute to the Dryandra Woodland conservation programmes and their breeding and reintroduction work to help re-establish populations of rare marsupials.
Community
As with any of our tours of Australian tours or elsewhere in the world we always employ local guides and experts where ever possible. They have a much better local knowledge and also helps to bring in revenue sources to the local community. All of the accommodations that we stay in make sure that all their resources such as food, drink and equipment is locally sourced. Some of these towns and villages are very remote and by using locally owned business and sourcing as many things from the local area we contribute to the benefit of the local economy.
We also participate in locally run cultural tours that showcase the local Aboriginal cultures and histories, these tours are helping to keep alive some of the smaller traditional communities and ways of life. For example in Monkey Mia the cultural programmes are run by the last remaining indigenous family in the whole area and they are (to our knowledge) the last speakers of their dialect. We also encourage the purchasing of local handicrafts which are all created in a sustainable way and provide great unique souvenirs.
Popular similar holidays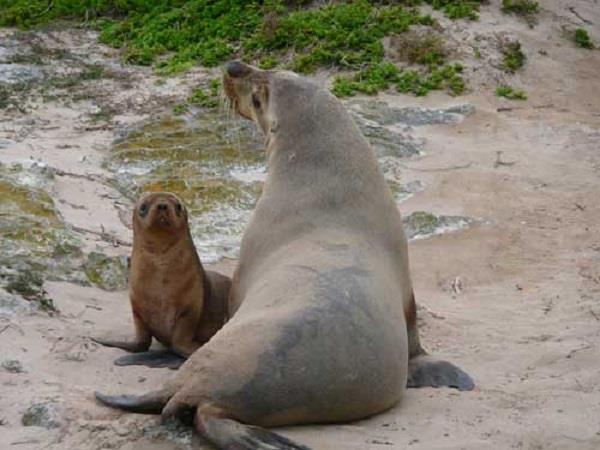 Wildlife, wilderness and nature on beautiful Kangaroo Island
From AU $1299 2 days excluding flights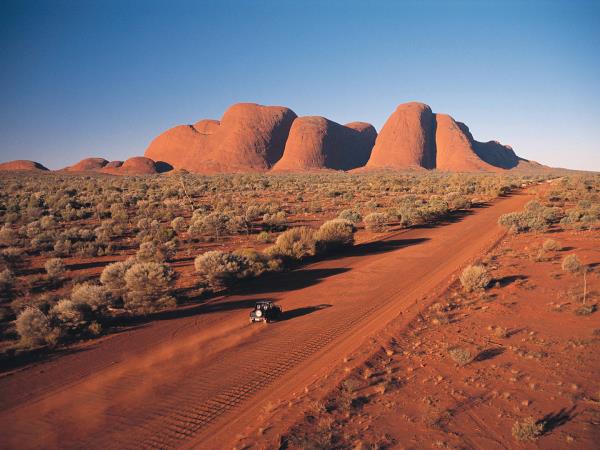 Explore 3 very different states of Australia
From £5395 22 days including UK flights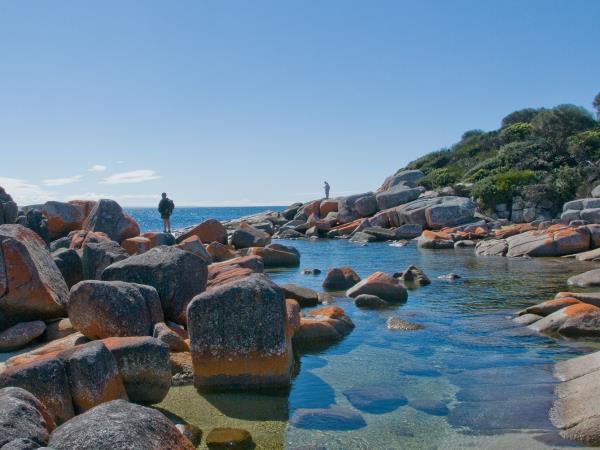 Authentic Eco tours on Tasmania's stunning East Coast
From AU $1300 5 days excluding flights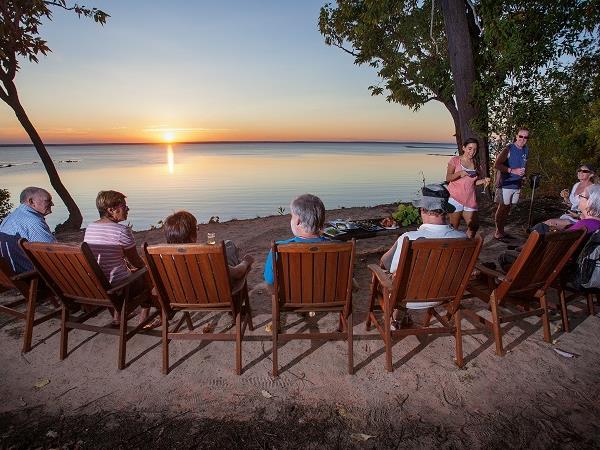 Small group nature and cultural safari Northern Territory
From AU $3290 5 days excluding flights