Description of Whale and wildlife holiday in Scotland
See the best of British wildlife and enjoy Minke whales, Risso's dolphins, Seals, White-tailed and Golden eagles as well as seeing some of Britain's rarest mammals such as Scottish Wild Cats and Pine Martens.

Introduction:

We are specialists in tailoring wildlife watching all over the world and we have a great range of wildlife tours in the UK which combine various different wildlife watching locations and spectacles throughout Scotland, from the highlands of the Cairngorms, sheltered and marine mammal reach Moray Firth coastline and the rugged islands of the West Coast including incredible Mull. In order to develop our unrivalled range of combined wildlife watching holidays, our guides and colleagues around the world have spent years searching out the world's best wildlife watching locations as well as visiting some seldom visited areas. This dedication has led us to create a couple of wonderful tours that explore the east and west coasts of Scotland as well as the central highlands. Anyone interested in the wealth of marine mammals and bird that inhabit our British coastline or anyone who wants to see Britain's rarest mammal the pine marten will admit that our range of Scottish wildlife holidays and Scotland whale watching tours are a must. There are few other places in Europe that can boast the range of marine and land mammals that Scotland can and when you couple that with some of the most pristine and rugged landscapes in the world this is holiday is a wildlife watchers dream. All of our tours are guided by our own professional zoologist so you are sure to be in the best hands possible for the best sightings. Our escort for this tour has experience working on with whales and dolphins in the Moray Firth. So you are in safe hands when it comes to understanding the marine ecosystems here. We also have a great network of local guides in the UK who have developed a great range of wildlife watching locations where the rarest species are commonly seen. We will spend as much time after dark in certain locations as you wish and with the help of a high powered spotlight we will search for nocturnal species as well as spending time in a purpose built nocturnal hide as we wait for pine martens, badgers and maybe a Scottish wild cat! One of the reasons why our wildlife watching holidays are unique is that our background (as a company) is from a scientific and zoological standpoint and so have a great network of colleagues and contacts all over the world who are the people on the front line in search of the best new locations for wildlife watching. All of these reasons and many more make us experts in arranging safaris and are able to tailor a safari to any location to try to find your targeted species. All you have to do is to get in touch with your budget and your group size and where you would like to go to try and find rare and elusive species.

Price Includes:

Everything mentioned in the itinerary is included. Including three meals per day (breakfast, lunch and dinner). There will be bottled water (approx 1ltr) available for each guest each day. We have our own private air conditioned vehicles with an excellent driver for all transfers. Where possible we use two brilliant guides; first a professional zoologist will escort you on all your excursions and will act as your driver throughout and also very knowledgeable English speaking local guides who have decades of experience working and guiding through Scotland's Highlands and Islands. Your zoologist escort is an expert in animal behaviour as well as marine biology and will be able to help you identify the different species as well as interpret you what behaviours you are seeing. The local guides have spent years searching out the best wildlife watching locations and have an unrivalled knowledge of where some of the most elusive British mammals and birds are. As well as having years of experience in bringing people out to see whales, dolphins, pine martens, sea eagles, marine birds, basking sharks and other wildlife safely. We can explore both the east and west coasts of Scotland as well as the central highlands and include wildlife watching in the wonderful Cairngorms, Speyside, Loch Ness, Isle of Mull and the Moray Firth. We will either charter our own whale watching boats with an experienced skipper or we will join existing whale watching tours depending on your budget and availability. We also include all vehicle safaris, guided walks, spotlighting drives, night hide access, whale watching excursions, park entrance fees and sightseeing entrance fees. We include more time spent in the field searching for wildlife per day than any other tour operator around; only if you request to have a rest day will we not arrange a wildlife watching excursion into the Scottish Highlands and Islands. A comprehensive species list (which states the relative chances of seeing animals based on past tours) is included in the pre-departure pack. There is also a reference book library available for your use throughout the trip as well as some documentaries on the wildlife that you are likely to see which are available to watch throughout the tour.

Seasons:

Season; Early May to mid August. The summer months in Scotland are the best in terms of both weather and wildlife watching, The summer brings the plankton bloom in the Irish Sea attracts basking sharks, shooling fish and their predators including dolphins, seals and whales. It is also a time of high activity for pine martens, deer, eagles and other wildlife in the highlands. However it is also the busy season for tourism so we recommend booking in advance.

Why Choose This Tour:


• All of our wildlife watching holidays are guided by a zoologist as well as local naturalist guides and also scientists or researchers where possible, this not only gives you numerous sets of trained eyes to find the animals but also gives you the chance to understand the behaviours and habits of the wildlife your watching.
• Our zoologist that escorts all our wildlife tours has great experience working with and studying wild animals all over the world and has experience in working on Marine mammal conservation and research projects on 3 continents.
• We charter a whale watching boat in the Moray Firth, allowing us to explore the coastline here all day and spend longer on the water than usual. We also hire expert local skippers who have decades of experience here and are experts in finding marine wildlife.
• When visiting the wonderful Isle of Mull we can tailor any itinerary to include jeep safaris, bird watching trips (including visiting white-tailed sea eagle sites), guided walks and of course whale and dolphin watching excursions.
• Visit the specialist designed nocturnal wildlife hides hidden deep in the middle of the Cairngorms, here the specially baited site offers fantastic chances of seeing some of the UK's rarest mammals such as pine martens and the Scottish wild cat as well as badgers.
• If you wish we can also tailor the tour to visit Knapdale where the first beavers reintroduced into the UK after 200 years can be found.
• We can also bring thermal imaging and night vision equipment as well as hydrophones (on request) to also aid in finding the nocturnal mammals after dark and listen in on the underwater conversations of whales and dolphins.
• We use camera traps (where available) which will increase the chances of getting close up pictures and movies of rare animals and other rare nocturnal wildlife.
• Enjoy being taken around some of the most iconic and awe-inspiring sites in the whole of the UK, from stunning Speyside and the rugged Cairngorms to the world famous Loch Ness.
• Most of the UK's most impressive bird and mammal species are found here, sometimes only found here and we will try our best for ospreys, pine martens, white-tailed sea eagles, Scottish wild cats, Salvonian grebes, minke whales and dozens more species.
• All the above reasons give our Scotland whale, mammal & bird watching tours a great success rate of seeing the best wildlife around here. We have an unrivalled network of experts and guides throughout the UK so that we can try and find and observe animals such as the badgers, pine martens, dolphins, minke whales, seals, basking sharks, sea eagles and hundreds of other species throughout Scotland and the rest of the UK. Whether it is the Hebrides, Highlands, Shetlands, Cairngorms, Moray Firth, Argyll or anywhere in the UK or any of the other many wildlife watching locations you want to visit we can arrange it. Please inform us if you wish to receive more information about any of these locations and booking a safari.
• Unlike many tour operators we are willing to run this tour for a single person (on request).

Locations:

The sample itinerary below is based on our West Coast and Highlands tour and this begins and ends in Inverness and visits the Cairngorms National Park, Loch Ness and the Isle of Mull. Our other tour which is based on the East coast of Scotland visits the Cairngorms and Loch Ness as well as the Moray Firth and Speyside.

Fitness Level:

There are a few physical activities on this tour, the amount of hiking involved is dependant on how much you wish to do, the majority of activities will be vehicle or boat based. Anyone used to walking slowly for an hour or so will be more than fit enough for this itinerary.

Equipment:

When you book onto the tour we will send you a comprehensive pre-departure pack which will include a full packing list of recommended equipment; the equipment list will vary from tour to tour and from location to location so it is best to contact us or wait until you receive the pre-departure pack after booking.

Minimum Age: 15 Years Old.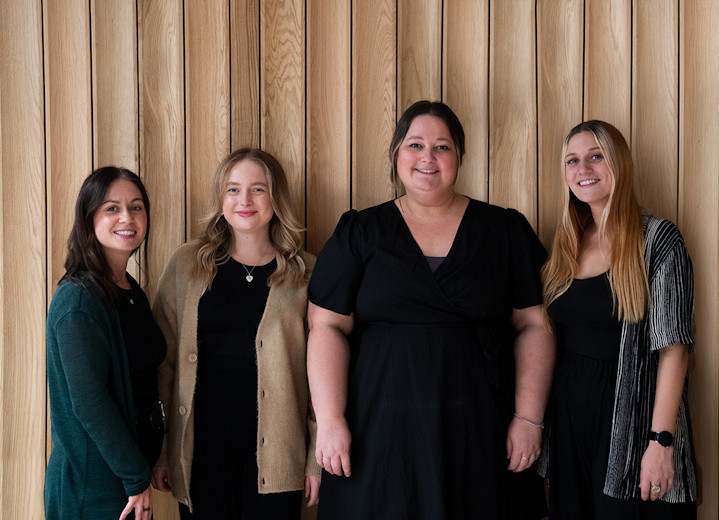 Departure information
This trip can be tailor made throughout the year to suit your requirements
Responsible tourism
Responsible tourism: Whale and wildlife holiday in Scotland
Environment
In Scotland (as with everywhere we go) we carefully choose accommodation, supplies and transportation that either minimises its effect on the environment or helps to contribute to its sustainable development. By choosing small, privately owned accommodation where possible as we are always looking at ways to lower our ecological footprint and smaller companies are usually much better at this than larger ones. Where possible, we make sure that the hotels, bed & breakfasts and inns that we use support local projects for the protection of the wildlife and local communities which rely on tourism as the principal source of income. We try and make sure that all the accommodation that we use is are ecologically responsible and use solar power electricity and water recycling pumps etc as well as making sure that all the food consumed is produced locally. It is also vitally important that when we use the boats for wildlife watching we a marine responsible. Such policies include that all rubbish created onboard is brought ashore and we have a strict recycling policy for all non-organic waste. Our skipper and other professionals discuss the local shore and marine environment, wildlife and ecosystems as part of our standard wildlife tour; making a point of highlighting the environmental problems that are associated with human impact on the UK marine ecosystems. We also contribute and participate in as many studies that the local researchers are conducting as possible. At the end of each we offset our carbon footprint (based on the number of tours we have completed and the number of passengers we have taken with us), with the Carbon Trust.
Wildlife Promise:
By bringing people here with a professional zoologist as well as professional local guides we aim to showcase the environment in full but also to allow you to learn about the problems facing the ecosystems here and highlight the ways that continued development and human exploitation are affecting the species and how cutting edge research is countering the problems as well as showing you examples of success stories. We also keep a record of all the great sightings we see on each tour and record the environmental factors, this data is used by ourselves but also given to the researchers who are working on many of these species. Research groups like CCRU (which our guide for these tours has worked for) collect data on marine mammals for their on going studies. Such as contributing our pictures and videos to the local and global humpback whale identification programs.
Community
As with any of our tours of UK tours or elsewhere in the world we always employ local guides and experts where ever possible. They have a much better local knowledge and also helps to bring in revenue sources to the local community. All of the accommodations that we stay in make sure that all their resources such as food, drink and equipment is locally sourced. Some of these towns and villages are remote and have a strong community spirit and local produce is at the very heart of life here. So by using locally owned business and sourcing as many things from the local area we contribute to the benefit of the local economy. We also encourage the purchasing of local handicrafts which are all created in a sustainable way and provide great unique souvenirs; as this part of Scotland is rich in arts, culture and tradition. So where requested we always work with local artists and experts to bring this local culture and tradition to life throughout our tours. You will have opportunities to visit the workshops of local artists and artists and craftspeople and buy souvenirs directly from them.
Popular similar holidays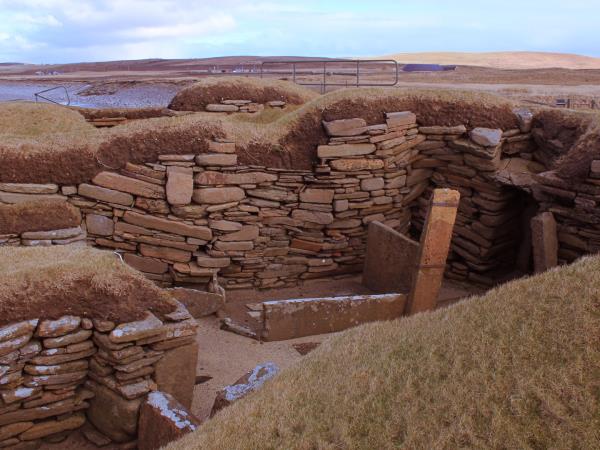 Self-drive island-hopping through the Northern Isles
From £845 - £875 7 days excluding flights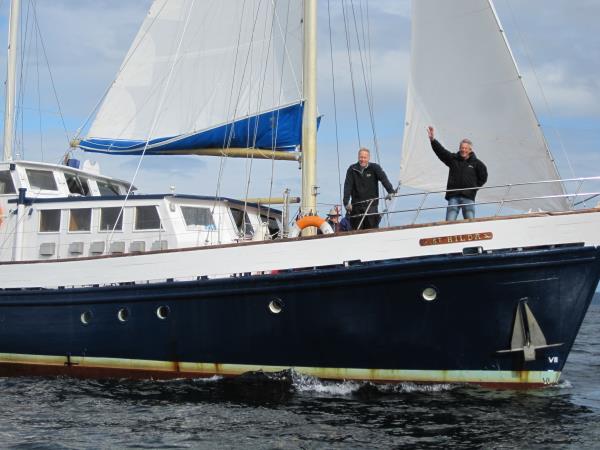 Cruise the Sounds of the Hebrides: Mull, Luing, Jura, Shuna
From £750 - £1280 6 days excluding flights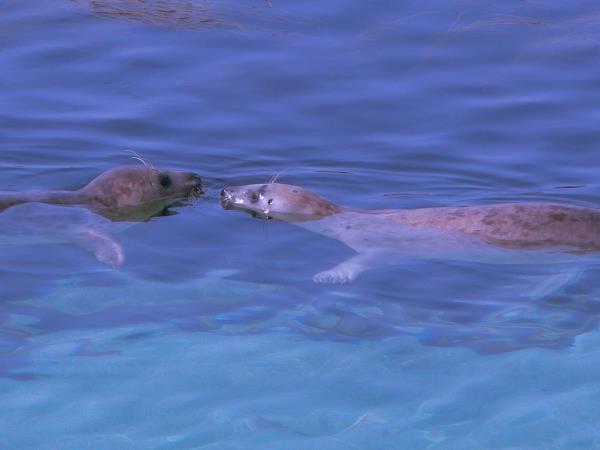 Ultimate week of wildlife spotting on the Isle of Mull
From £835 - £860 7 days excluding flights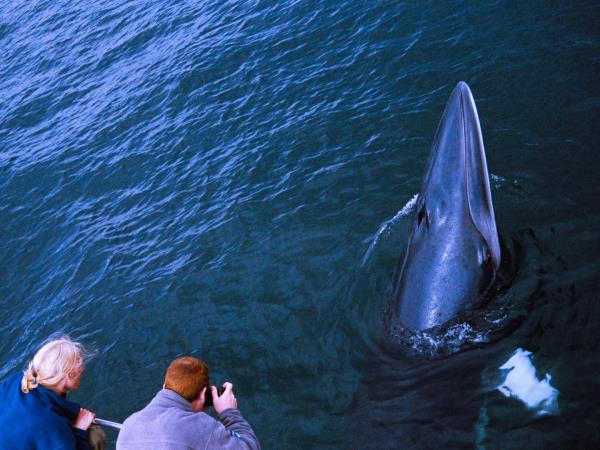 Spot whales, otters and eagles on Isle of Mull, Scotland
From £595 5 days excluding flights