"A fortnight exploring wild and beautiful southeastern Madagascar. Hiking and canoeing bring you close to the diverse landscapes, unique wildlife and friendly local people, with all other travel by 4x4 and train. "
Highlights
Antananarivo | Antsirabe |Ambatolampy | Lake Tritriva | Ambositra | Sahambavy | Two days canoeing the Faraony River | Manampatrana | Ranomafana | rafting on the Namorana river | Ambalavao | Anja Park | Tsaranoro Valley | Tsarasoa
Description of Madagascar holiday, Lemurs, canals & mountains
Explore a diverse combination of rivers, forests and mountains on this 14-day adventure through southeastern Madagascar, travelling through very different landscapes, cultures and climates. An exciting, varied itinerary provides a fantastic opportunity to enjoy the natural highlights of the 'red island', hiking, canoeing and travelling by train and car.

Beginning in the capital, Antananarivo – known as Tana by the locals – this trip takes in some of Madagascar's most interesting towns, including Antsirabe, the third largest town on the island, and Ambositra. High on a plateau surrounded by misty green peaks, Ambositra is the arts-and-crafts capital of Madagascar, with over 25 artisans' shops. A night in a hotel by Lake Sahambavy gives you time to enjoy the views over islands and Madagascar's only tea plantations, before spending two days canoeing the Faraony River, which flows from the central highlands into the Indian Ocean. You'll camp by the river banks each night, enjoying tasty meals cooked with local produce by your guides and canoe team.

In Ranomafana, a mountainous subtropical park with many kinds of forest, look out for 13 different species of lemur and enjoy a few hours rafting on the Namorana River. The trip ends by exploring the Tsaranoro Valley on foot, meeting local people and seeing the wonderful flora and admiring the Massif of Andringitra.

Accommodation is in hotels, simple bungalows and camps. As well as group, tailor made and private departures we also provide small group (max 8 people) departures on 31st Aug and 3rd Oct. This itinerary may change, subject to conditions.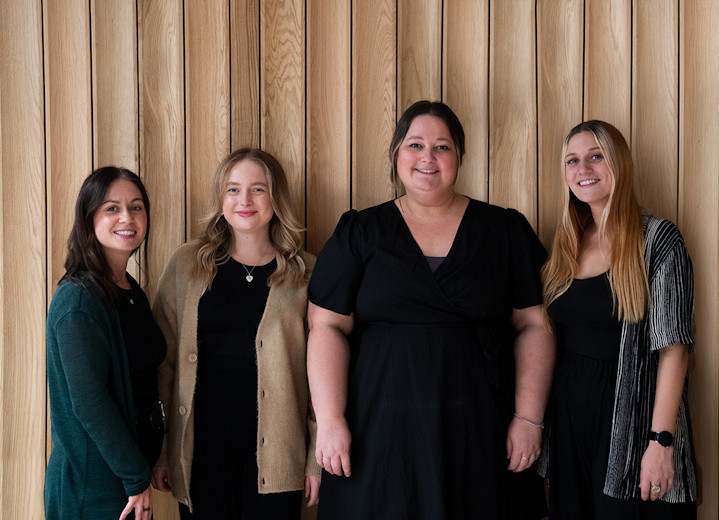 Check dates, prices & availability
Responsible tourism
Responsible tourism: Madagascar holiday, Lemurs, canals & mountains
Environment
Following on from an ongoing commitment to reforestation in Madagascar, in 2011 we launched a long term reforestation project in Tsarasoa. We continue to invest in a new long term project, which launched in May 2011.
We have set up a tree nursery and orchard for a local school. We have already started building the fencing (350-400m) and are in the process of planting a well designed/equipped 100 tree orchard as well as 100 luguminous and 100 moringa Oleifera (nutrional plants) on a piece of land we have bought for the school.
After the first couple of years this will produce 200 young fruit trees saplings (to be planted on student's family land) + 1800 leguminous trees (to be planted on community land).
The plan is that the first harvest of Ananambo nutritional leaves will be ready by 2013/14 to supplement the daily diet of students. Once the trees start growing and with the first seeds (papayas, passiflores, moringa, etc, ...) a small poultry operation will be launched, providing eggs and occasional meat for special school events.
The association of poultry and fruit trees is extremely beneficial for both and is a long long time old practice in Madagascar.
After 5-6 years, daily fruit distribution for students will be possible.
We employ one permanent gardener to maintain and direct student's works and are able to implement this with the support of our clients travelling to Madagascar with us (approximately 2% of the trip cost is donated to this project) and our local partner who is extremely active in reforestation of this area.
By supporting the conservation of the rainforest, we can encourage the authorities to recognise the potential of wildlife tourism and photographic safaris, ensuring the protection of this unique environment. You will be issued with instructions as to how you can help to preserve the environment and we hope that you will follow our advice to help make a difference.
Moreover, you will also be able to spot many various endemic wildlife such as different species of lemuriens, chameleons, birds, reptiles and orchids. Your stay will contribute to the conservation of the unique Madagascan biodiversity. Local guides will make you discover all these endemic species in their own environment and will explain you everything you need to know about the incredible wildlfe. For instance national sites aim at favouring genetic mixing and improving the availability of food resources in order to maintain and even increase the wide population of existing Sifak.
Community
Our local staff accompanying this expedition will give you a real sense of Madagascan culture. We only use Malagasy guides, pay all staff fair wages and treat everybody on the trip, including staff, with equal respect and we expect you to do the same. We offer a continual training program for our local guides including English language lessons as well as continual development in activities such as rafting.
Our local agent has an active approach to employing and mentoring guides in Madagascar. One of whom joined us when he was 16 and a 'street kid' . Our agent took him under his wing, trained him up in all rafting skills, language skills, guiding skills and at the age of 29 he is one of our popular guides. It is principally wildlife tourism that brings people to Madagascar and by using local businesses and services we can inject much needed capital into the local economy. On this expedition we are following a responsible camping procedure which leaves no negative evidence of our presence. We stay in small towns and villages interacting with the locals.
Hotels and camps are owned by locals. They will welcome us in accordance with Malagasy tradition, construction and design. Some of them provide traditional bungalows made of stones and wood at the foot of Tsaranoro's cliff, and some other have a beautiful garden full of plants, turtles and chameleons.
2 Reviews of Madagascar holiday, Lemurs, canals & mountains
2.5 out of 5 stars
---
Reviewed on 01 Aug 2016 by Jane Harrison
1. What was the most memorable or exciting part of your holiday?

The beauty of the countryside, the peace and tranquility on the hikes.


2. What tips would you give other travellers booking this holiday?

Not sure if I would want to go through Istanbul again - I got caught up in the attempted coup!


3. Did you feel that your holiday benefited local people, reduced environmental impacts or supported conservation?

Visiting the workshops, staying in hotels, shopping in local villages - all benefited local people.


4. Finally, how would you rate your holiday overall?

Once I arrived - it was fantastic, our guide and driver were brilliant. Everything ran smoothly and was enjoyable.
---
Reviewed on 17 Oct 2014 by Lorraine Anthony
1. What was the most memorable or exciting part of your holiday?

Canoe trip and seeing lemurs


2. What tips would you give other travellers booking this holiday?

Itinerary is too ambitious. Be prepared for a lot of driving on very bad roads - on most travel days you will spend over 8 hours driving with only a break for lunch.


3. Did you feel that your holiday benefited local people, reduced environmental impacts or supported conservation?

Employed local guides and supported conservation activities in national parks


4. Finally, how would you rate your holiday overall?

Itinerary was too ambitious. Travel times vastly underestimated, most travel days we spent over 8 hours driving. Due to the state of roads and the fact that we didnt have a 4 wheel drive vehicle we spent the majority of the holiday driving. Activity level of holiday was very low. We had to miss out a number of the named activities due to lack of time. Food was generally disappointing apart from Aty Guesthouse, Lac Hotel and on canoe trip. Better to exclude Manakara since hardly any time spent there anyway.
Suggest meal allowance rather than assuming customers will have 3 course meal at lunch and dinner. All soft drinks taken during meals, including water charged for. One evening my husband had a cup of tea for dinner because he was ill, he was still charged for it.
Very disappointed at end of holiday, after 12 hour drive to arrive at very basic Tsarasoa with basic bathroom 100metres outside up the hill, and not at Camp Catta as described in itinerary.
We asked to be moved from Tsarasoa because it was so basic and my husband was ill – moved 2.5 hours away to Ambalavao – Zongra hotel – very nice, clean, hot water.
We fed back to the operator and were told that they would check with the local agents and get back to us - that was on 23rd September and we're still waiting.
Read the operator's response here:
Sorry to hear you weren't happy with the trip. I did try to phone you about 3 weeks ago, but there was no answer and then it completely went out of my mind (sorry!)so understand that we deserve the negative review!. I had spoken to our local agents and there were a couple of things we could have done better which I hold our hands up to - however in terms of the itinerary, this is one of our popular trips and we normally have good feedback from clients. We were disappointed ourselves that we had to change your itinerary slightly before your trip commenced (as we communicated with you prior to your trip) as the train schedule changed about 3 weeks prior to your trip) This did mean you missed out in staying at Amblavao and seeing Anja reserve - which I think may have affected your enjoyment of the trip after all. I am led to believe from our guide you were offered to visit Anja on the way back but as you were ill decided to head straight to Antisirabe. I think there was one additional activity where rain stopped play!
Anyway as a direct result of this train schedule change, we have modified this trip so it is now not reliant on the train at the end of the canoeing part of the trip.
In light of your feedback last month, we had also decided to ONLY use 4x4 vehicles even when we only have 2 people (previously this was only guaranteed if 3 or more people were on a trip). So thank you for that input.

Madagascar in itself is quite a difficult country logistically and any itinerary that tries to explore more than just one area does involve long days on the road. Every year the roads get slightly worse, which increase the travel times further and every year (in September we amend the itinearies accordingly). In Jan / Feb of this year there was more rainfall in Madagascar than usual which accelerated the road surface degradation further. This is reflected in the new 2015 itineraries.
Food also is normally pretty good in Madagascar and were surprised this wasn't your experience.
This is a nature guided trip, so not as 'activity packed' as some of our trips, but there is lots of activites in it - canoeing, trekking, national parks.

We would like to apologise for a few elements of the trip though.
1) drinks should have been included with your meals and we will reimburse you for these - I will email you to communicate refunding this
2) Camp catta was full on the first night so I agreed that we can move you to Tsarasoa (which is the focus of our and our partners reforestation project). They have just built a new bungalow with ensuite facilities which was meant to be ready before your visit. It is now, but this didn't help you. That said I love Tsarasoa and the shared bathrooms (I don't think there is a better view from a toilet in the world! - however if you are not feeling well then 100% agree that a shared bathroom (25m away) is far from ideal. I wish you had decided to stay in this area though (as I believe you were offered to move to Camp Catta on the 2nd day)rather moving to Ambalvao), as it has some of the best trekking in Madagascar and you really get to experience true Malagasy community with the village down the road.

I have to say that 95% of our clients love Madagascar and the itineraries we design for them, however it is a difficult country to travel in (we try to be very upfront about this) and itineries can and do change.
We do however pride ourselves on our trip offerings so do feel sad for anyone who may not have had the experience they hoped for - which obviously you didn't. I will email you regarding our response to this.

Yours sincerely
Laurenne Mansbridge
Director
---
Popular similar holidays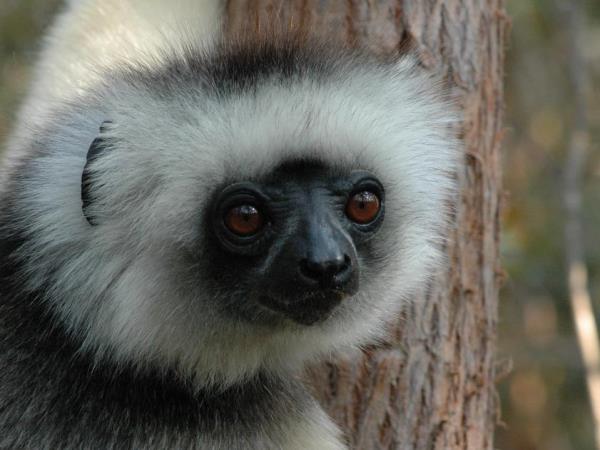 Experience the best of this enigmatic island continent
From £2595 - £2865 17 days excluding flights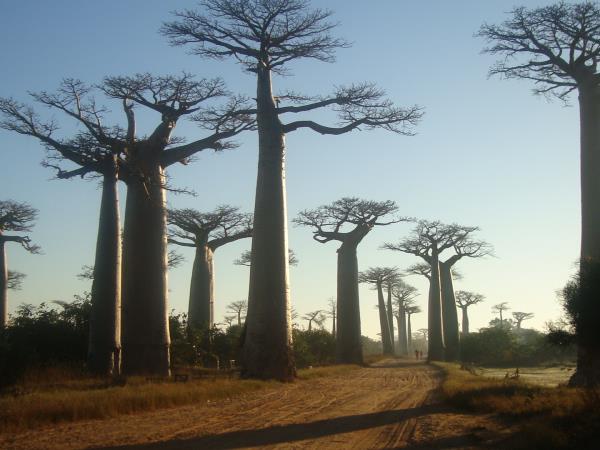 Madagascar's unique wildlife and off the beaten track gems
From £2875 - £2899 21 days excluding flights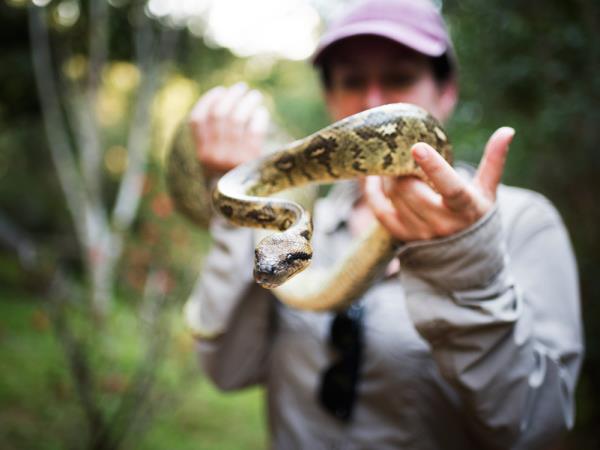 Taking in its most diverse environments at comfortable pace
From £2250 12 days excluding flights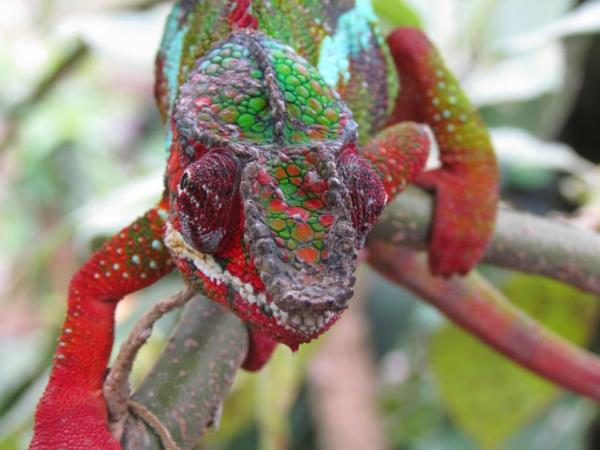 Explore the amazing north and its incredible flora and fauna
From £2899 18 days excluding flights