South India food tour, Chennai to Mysore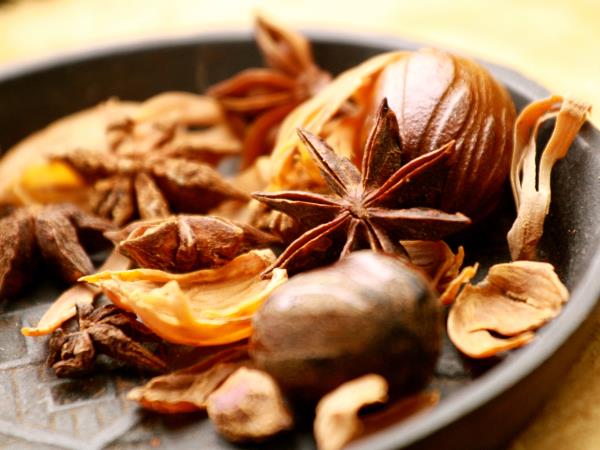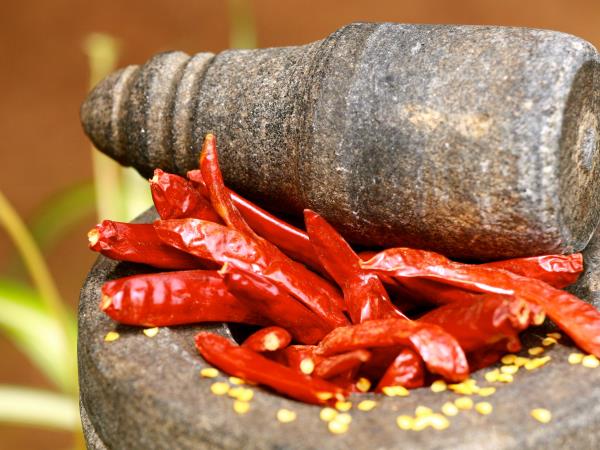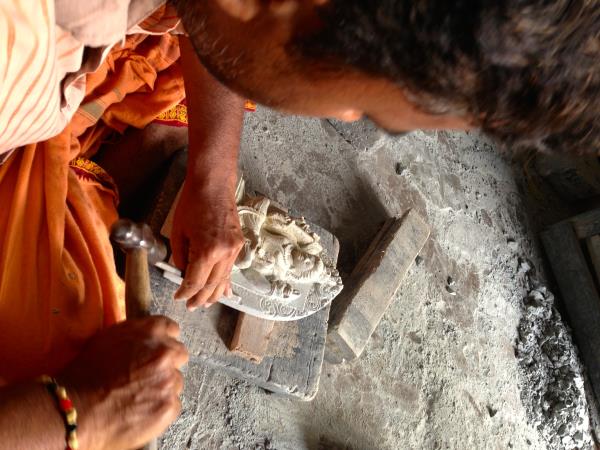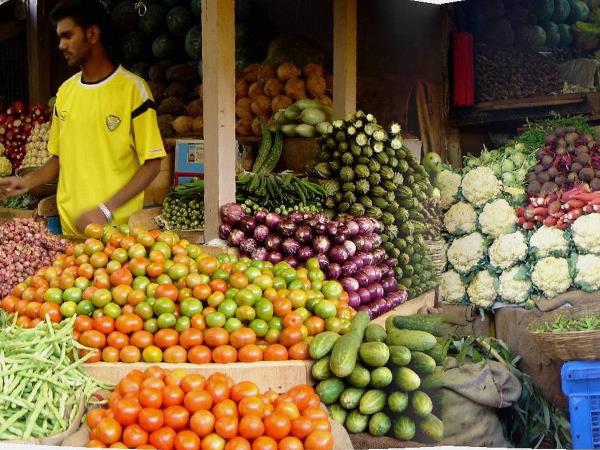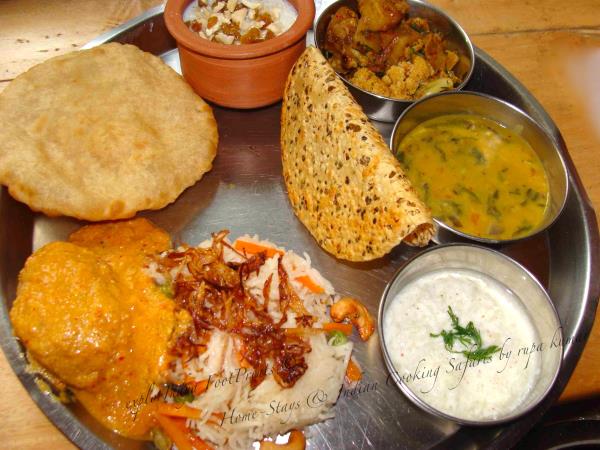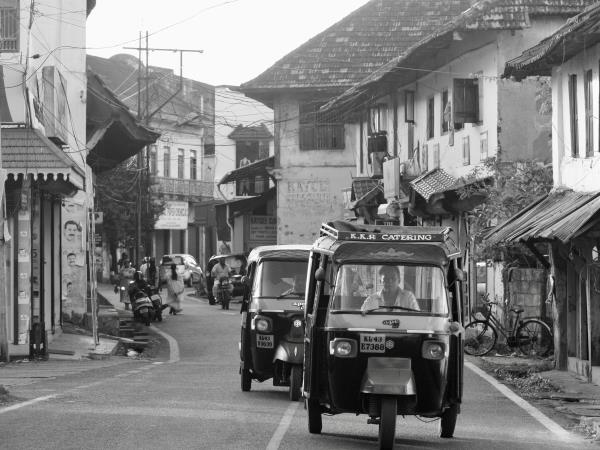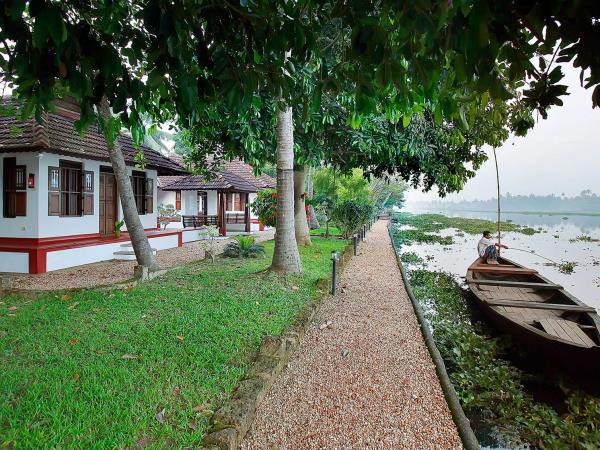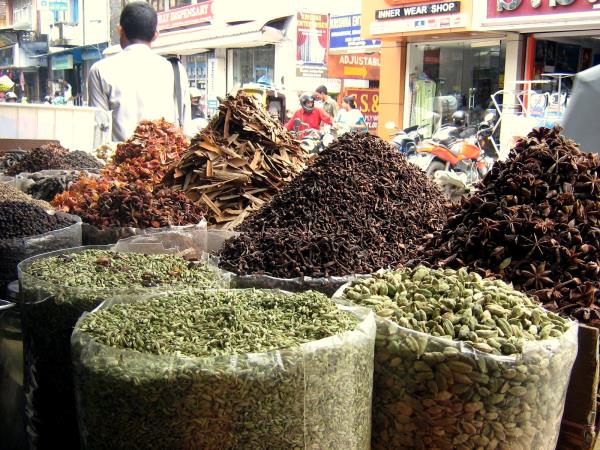 An immersive and authentic culinary and cultural experience, where you'll cook food with a farmer in Tamil Nadu, visit spice markets in Kochi and learn about Indian vegetarian cooking on an eco plantation.
Chennai
visit the Sthapathi Bronze casting families of Tamil Nadu
visit the potters of Madurai's Meenakshi
Backwaters of Lake Vembanad
Fort Kochi
Nilgiri Mountains
Mysore
Description of South India food tour, Chennai to Mysore
Our South India food tour takes you from Chennai to Mysore in search of the best of the region's cuisine and culture. South Indian cuisine has evolved over thousands of years any many ancient traditions are still kept alive today. In some areas these traditions have fused with those of other cultures. For example Keralan cuisine has been influenced by the Romans and Greeks, Arab traders and the Dutch and English Colonisers.

Through the historic spice bazaars of the east and the Malabar to the west, we take you through a journey of discovery that will leave you better informed about the cuisine of the subcontinent. We immerse you in proper hands on cooking and culinary sessions with local families at their plantations and eco-homestays, where food is not something to be showcased but a way of life.

You'll experience local village life in Tamil Nadu, where you get to cook with a farmer and his family; as well as life with a Syrian Christian Keralan family beside the idyllic and fascinating backwaters of Lake Vembanad. The Syrian Christian style of cuisine, with its complexity of spices and use of local ingredients lies at the heart of authentic Keralan cuisine. The lofty Nilgiri Mountains of northwestern Tamil Nadu hold another surprise in the form of an Indian family and their eco-farmed tea. With a family background that spans the subcontinent, they are able to teach you all about fresh organic local produce, in order to create healthy and balanced vegetarian and vegan meals.

But this holiday experience is not all about local and family cuisine. We believe in weaving in elements of the local culture, too. We'll include hands on sessions of bronze casting in the villages of Thanjavur as well as learning experiences with the potters of Madurai and the stone and wood carvers of Mysore. All of this makes for a fascinating discovery of centuries old local craft in the culturally rich states of Tamil Nadu, Kerala and Karnataka.
Itinerary
| | |
| --- | --- |
| Days 1-3 | Chennai's local cuisine & spice bazaars - With so much of India living in it's villages, it's only apt that we begin this culinary experience with a day spent at one of Tamil Nadu's agrarian villages where you not only get to observe some organic farming but also get to cook a meal with a local Farmer and his family. Over the course of the next day, we'll cover the essentials of Indian cuisine - Spice! An immersive trail through spice mundis and bazaars will help demystify spices but also the myriad uses they have in Indian cuisine. |
| Days 4 & 5 | Sthapathi Bronze casting families of Tamil Nadu - Carrying forward an unbroken 5,000 year old tradition of Bronze Casting, these Sthapathi families and craftsmen of Tamil Nadu represent a rare breed of people still plying a craft worthy enough to find place in the most sacred of Hindu Temple sanctums across India and the world! Our immersive experiences and hands-on interactions with these craftsmen ensure that travellers come away with a deeper sense of comprehension of this ancient craft form. |
| Days 6 & 7 | The Potters of Madurai's Meenakshi - Another agrarian craft experience that breaks away from the imposing Gopurams of the Madurai Meenakshi Temple complex to immerse you in a village where skillful hands bring to life art from mere mounds of clay! |
| Days 8-10 | Cooking & Canoeing by the Backwaters of Lake Vembanad - The experience beside the backwaters is designed to be spent in gaining a deeper understanding of the local families, but it just doesn't end with hands-on culinary sessions that delve into authentic Syrian Christian cuisine but it stretches to encompass truly local activities such as coir-rope making, the timeless tradition of toddy-tapping and the unique paddy fields of these sea-level paddy farms - all experienced on hand-made canoes! |
| Day 11 | The Spice trade of the Malabar at Fort Kochi - Shaped by centuries of sea-faring spice traders, the spice market at Fort Kochi has grown to encompass one of the most comprehensive spice experiences that can be found through the sub-continent. We take you on a guided journey through this vast culture of spice where we can even end with a hands-on session at a local family home. |
| Days 12-15 | The Vegetarian-Vegan discovery of Indian Cuisine - Perched amidst an organic tea and fruit plantation in the lofty Nilgiri mountains, this experience delves into the lives of an Indian family at their eco-plantation homestay over four-days. Through a series of immersive hands-on sessions, and ably led by the family, these culinary sessions are a discovery of how authentic Indian vegetarian and vegan cuisine can still remain highly balanced, nutritious, healthy and incredibly tasty with it's rich mix of spices and local organic produce sourced from historic farmer's markets of the region. But the stay in the Nilgiris transcends cuisine to incorporate experiences that delve into the lives of the local indigenous tribal groups through a series of comprehensive nature walks, but also the rich colonial history with it's historic Steam Train that defined the history of these mountains. |
| Days 16-18 | Colonial Mysore: Of Traditional Music, rich Artisan culture and Culinary highlights - Colonial Mysore, like the rich embroidery of a silk saree has many layers of culture. Through a series of personally guided and tailor-made trails led by our local experts on the city, we break down these layers to bring you through-backs to the true history, it's local artisan traditions of stone-carving and wood inlay work, to it's traditional Musicians and finally families who keep up the city's rich culinary traditions. |
Price information
Departure information
This trip can be tailor made throughout the year to suit your requirements
Responsible Travel
As the pioneers of responsible tourism, we've screened this (and every) holiday so that you can travel knowing it will help support the places and people that you visit, and the planet. Read how below.
Planet
Organic Farming
As Organic tea and fruit farmers ourselves, we understand the benefits that organic produce has on the environment.

For our hands-on cooking sessions, we source our fresh produce from organic farmers in the local areas. As organic farmers ourselves in the Nilgiris, we grow our own organic fruits and tea farmed using organic processes. The fresh produce grown on our farms is nourished using organic Neem compost mixes. The Neem Tree, from the Mahogany family, is a tree native to the sub-continent and long known to have ayurvedic and naturopathic properties. The extracts from neem leaves are not only absorbed by plants as a source of nutrition but once absorbed also act as a natural insecticide. In addition to Neem we also our very own Compost, generated from the organic waste produced on the farm and from the Homestay kitchen.

Additionally all produce sourced are from farmers dedicated to farming organically in the Nilgiri Mountains. Their produce is sourced fresh right from the Farm the day produce is harvested. Ultimately this eliminates the need for the produce to travel long distances to wholesale or retail markets, thereby reducing it's carbon footprint and impact on the environment.

Solar Heating
The Homestays and properties we use along this trip all use Solar Heating as their source of heat for water on the property thereby drastically reducing dependence on conventional forms of electricity.

Rain Water Harvesting
We have encouraged properties to setup rainwater harvesting on their sites. The Homestay in the Nilgiris has successfully setup a harvesting system that now allows them to collect, store and recycle stored rainwater for the plantation during the months of summer that are completely devoid of rainfall.

Waste recycling
The homestays we use ensure that waste is recycled the environmentally prudent way. For instance in the Nilgiri mountains, the Homestay ensures that all wet waste is recycled through Organic Composting which is then used in the plantation. The homestay is a plastic-free environment and hence no plastic is used in their day-to-day functioning at any level. All paper and glass are recycled back each week to be re-used in making hand-made newspaper bags for groceries and glass is recycled back. All e-waste is disposed of bi-annually through certified e-waste recycling collection drives.
People
Support of Local Artisan and Craft Workers
Through our trips, we ensure that indigenous artists and crafts people are supported. Through this trip, we actively support four groups of artists – The Bronze Statue Casters of Thanjavur, Potters of Madurai, The Stone Temple Statue carvers of Mysore & the Wood Inlay Artists of Mysore.

Essentially, our trips work to increase a traveller's knowledge about these craft forms that are not accessible on regular traveller circuits. However these experiences we setup with the artists are anything but tourist-centric. We facilitate proper hands-on sessions with real carvers, casters and artists in their workrooms to gain genuine perspective on the methodologies behind the craft, the skills and tools required to actually create their objects of craft. We encourage travellers to actually try their hand out at each of these crafts, as we believe this to be one of the best methods of engaging with the locals. This hands-on involvement leaves travellers with a deeper understanding of the effort behind the craft and over the years this has resulting in a great number of works being commissioned by travellers who have gone and experienced things first hand with these Artists. This promotion of local craft and the resulting income it attracts has helped encourage a lot younger talent to these craft forms; something that was grossly deficient in the recent past.

Supporting Backwater Occupations
The backwaters of Lake Vembanad in Kerala are in fact are verdant and bountiful because they're not only a haven for local bird and marine life, but they also support a multitude of villages and village life that thrives on it's banks. However slowly but steadily backwater occupations and traditions are dying out as youth stray from these parts to larger towns and cities seeking more urban occupations.

Through our locally designed and responsible tourism initiative of country canoeing, we've employed local youth who guide our travellers on hand-made canals through the small and narrow canals of the backwaters. They ultimately end up in small backwater villages where we support families who engage in traditional backwater village occupations such as Coir-rope making – a skill that requires one to de-husk coconut fibre and stretch and plait the fibers to make ropes that ultimately are used in applications that require rope of decent tensile strength, Toddy-tapping – a highly specialized skill that requires climbers to extract the sap from blooming coconut palm flowers that ultimately results in the unfermented or fermented liquid called Toddy, used in a host of local Keralan dishes and consumed as is like a spirit & finally local Pearl Spot fishing – though practiced commercially, the art of small scale fishing is dying out beside the backwaters. Small-scale fishing is not only self-sustaining but also ecologically stabilizing as it naturally prevents people from over-fishing marine life.

With every traveller who visits these villages to experience these local occupations first-hand we contribute monetarily to these families to encourage them to be committed to these traditional occupations.

Local Homestays: supporting local employment & local farmers
Through this trip we support and use local homestays run by local families, native to that region who apart from operating their business in the local area, also employ all their help from the villages and towns they are situated in.

In addition to this, these homestays support the local farmers and most importantly local organic farmers. By purchasing their produce we encourage them to grow more produce organically and consistently better.
Popular similar holidays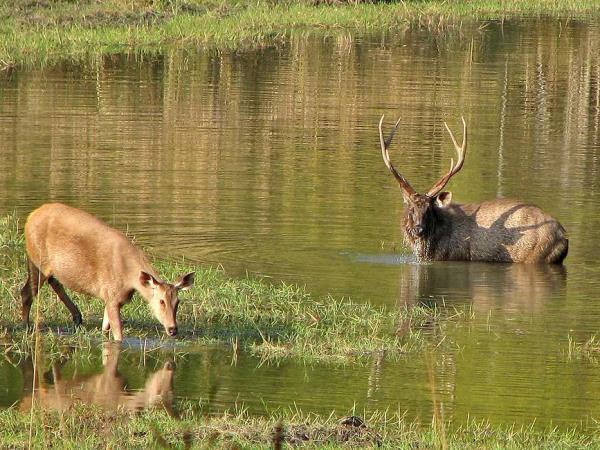 From £1199 - £1299 11 days excluding flights
Brilliant experiences including Tigers and Temples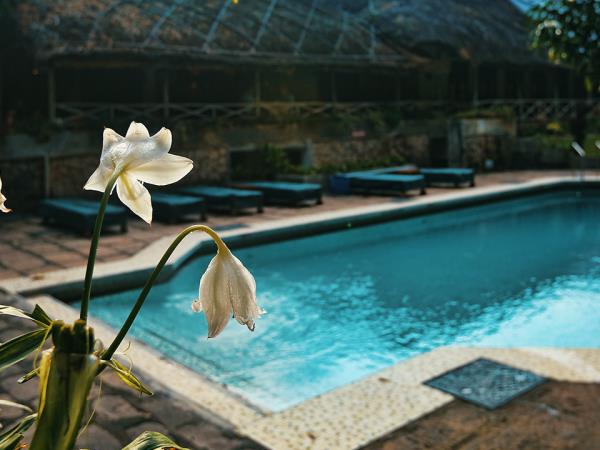 From £1349 - £1779 11 days excluding flights
Revitalize in Kerala - A most wonderful and balanced trip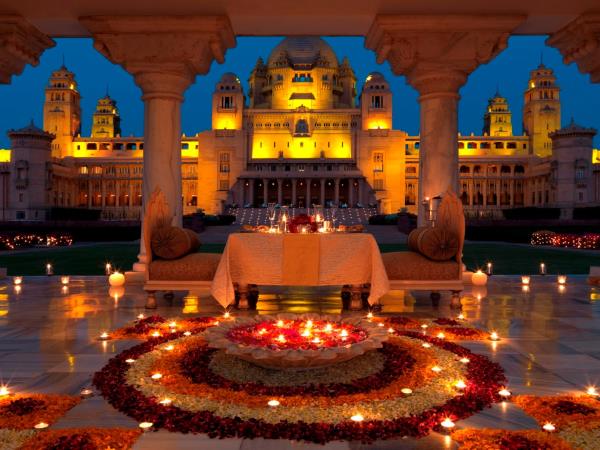 From £1749 15 days excluding flights
A well crafted northern Indian and Rajasthani experience