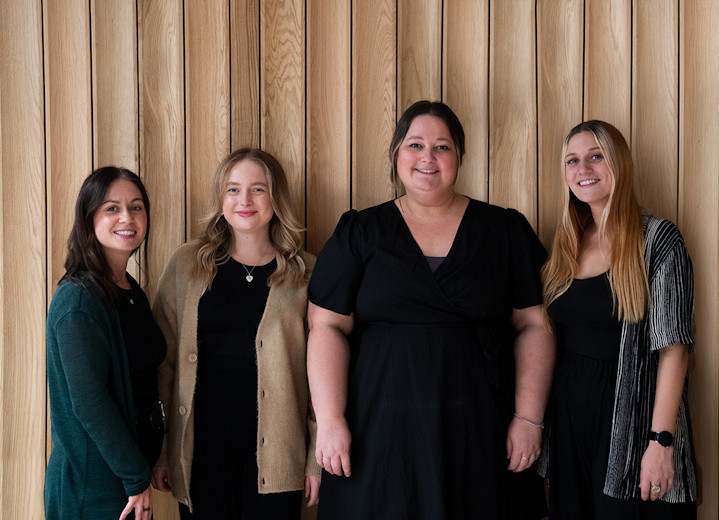 Responsible tourism
Responsible tourism: Mongolia tour, winter landscapes and Khovsgol ice festival
Environment
Always a tricky one this. We can promise you the world but how do we prove it? Responsible, sustainable or ethical travel - in recent years, it has developed many labels and is now a widely-used selling tool in the tourism industry. But, what does it mean? Although there is no real clear definition, it has to be more than ensuring that we collect all of our rubbish, asking before taking a photograph or being aware of the cultural norms. That's what we should be automatically doing anyway.
Below are some of the elements of my responsible travel philosophy for our Khovsgol Ice Festival itinerary where we can show real evidence of our practise.
Take A Road Trip
A majority of visitors who visit Mongolia fly down to either the Gobi or north to Khovsgol. However, most of the guests have heard my philosophy behind our 'road trips' - that flying from place to place gives you no context of location, no real experience of the country or the lives of the people in-between. Taking a domestic flight also adds significantly to your carbon footprint (which will be big enough having flown to Mongolia!). That's why my Khovsgol On Ice experience focuses on travelling across country - it slows you down and gives you time to experience the 'places in between', the places and communities not actually mentioned in the guidebooks.
Waste
The disposal of rubbish is a major issue in Mongolia - especially with plastic. As part of my Responsible Travel ethos I pay a local Mongolian NGO (Mongolian Quilting Centre) to make fabric tote bags for our guests which we hand out for free as a welcome pack at the start of each trip. This is a souvenir for our guests but it also helps to support the project and helps us to cut down on the waste we produce. As part of your Khovsgol On Ice experience, you will also receive such a tote bag.
Also, you can book knowing that we finance our own three-day rubbish collection in a national park in Mongolia. Arranged through the local community and protected area rangers, we have been arranging this for the previous two years.
Group Size
Unlike a majority of the larger tour companies, where small group travel can mean being in a group of up to 12-18 people, when I say small group travel this is what I mean. Our group size on this trip has been kept small - a maximum of six. This means that experiences during this itinerary become more personal and authentic for you - especially your stay with Baasanchuluun and his family at Khatgal. We are not an overwhelming presence - on the local communities or the local environment.
Our itineraries and departures
My philosophy is to have a limited amount of departures for each of our itineraries. We also do not concentrate specifically on one area.
Mongolia is a country of incredibly diverse yet fragile ecosystems. By limiting our presence in certain areas, we help to preserve and protect and help to avoid the area changing environmentally due to repeated and extended exposure to tourism.
Yes on this trip we visit Lake Khovsgol where tourism has become more concentrated in Mongolia. However, as part of the itinerary we also focus on areas that are not necessarily considered 'highlights' by other tour companies or the guidebooks. Wherever we visit, supporting local is at the heart of what we do and at the centre of each experience we offer. By not focusing on one area, it also means that we help to support communities that might not otherwise benefit from the tourism industry.
Our trips also focus on 21st Century Mongolia - yes, you'll get to experience the traditional way of life but at the same time gain an overview as what it means to be Mongolian in 21st Century Mongolia. Baasanchuluun has a Smart Phone. It doesn't mean his way of life is dying out and that he'll be shortly moving into the city - just that his way of life is adapting.
The people we work with are 'real' people. Not tourism professionals. You'll meet people from Ulaanbaatar, you'll meet herders, you'll meet Mongolians that live in the provincial centres as well as the smaller town and rural communities. They are all Mongolians. Take time out to meet them.
Community
Cultural Impact
My company is not a 'world specialist'; we concentrate on the country we know and love – Mongolia. We research, design and operate each itinerary ourselves and do not source our itineraries from other agents.
Supporting local is at the heart of what we do. Part of this philosophy is that we used ger accommodation provided by the Mongolian families. For this trip, that's mainly the Baasanchuluun family at Khatgal. However, at no point have we ever rocked up and demanded accommodation.
Families offer ger accommodation to help supplement their income. Most are small rural businesses providing extra accommodation. Some accommodation is offered by herders, some is offered by 'retired' herders who no longer migrate, some by families that live in small town communities and some by families that own small ger camp businesses. By using this form of accommodation it provides you with a more genuine insight in to the real way of life in Mongolia and it benefits the local communities through which we are travelling.
However, these are real people with real lives to lead and at no point do we ask the families to change their way of life for our/your own benefit or comfort. If they don't have a shower, neither will you! (Don't panic!…see below!). We ask our guests to try and embrace (!) and enjoy any differences that they come across in Mongolia. Experiencing the differences is all part of any trip and makes it a more authentic and positive holiday for you and a more respectful and enjoyable experience for the locals as well.
One example of this is our use of the local town shower houses. Very few families have access to running water from a tap. We do as the locals do and use the local town shower houses such as the one in Khatgal. They're a great way to meet members of the local community but it also means we do not put too much pressure on local resources. In the words of author Jack Weatherford in Genghis Khan and the Making of the Modern World – 'Compared to the difficulty of daily life for the herders, living permanently in those areas, ours were only the smallest of irritations.'
Festival
From my perspective, non-Mongolians often get very caught up in notions of authenticity when it comes to Mongolian events including festivals as as the Ice Festival which you will experience on this trip.  Many westerners would understandably argue that the fairly newly introduced ice festival is not an authentic Mongolian festival, as opposed to a Naadam (the traditional sports festival), and dismiss it.  However, all traditions were invented and these festivals are a really positive way to encourage local and cottage industries in Mongolia. These rural festivals are a celebration of local community, networking and collaboration to ensure a better future for the region and its herding community.
Photography
We have a photography philosophy that we employ on all our trips. At the back of every ger is the family khoimor – the family altar. Very few families have a camera. Some have cameras on their phones but no way to print off the images and therefore few families have photographs. I have a rule that if you promise a photo then you must send the photo. I make it easy for you - email the image of the photo to me once you get home and I will print if off and will make sure the photos are delivered. If you visit Baasanchulun's home in Khatgal (as well as his winter ger where you will be staying), look out for the great portrait photo (taken during one of our summer treks) we presented to him last year!
1 Reviews of Mongolia tour, winter landscapes and Khovsgol ice festival
---
Reviewed on 13 Mar 2016 by
Sally-Anne Deards
1. What was the most memorable or exciting part of your holiday?

The amazing location of the ice festival on the huge frozen lake. People dashing around on horse sleighs. I particularly enjoyed being among local people enjoying the ice sculptures, and spending time with a family in Hartgal. Also, the herds of horses, yaks, cattle and sheep and goats roaming freely all over the countryside. The Deer Stones near Muron were so interesting.


2. What tips would you give other travellers booking this holiday?

Jess is so helpful and responds to any queries about the trips. I felt confident about booking this tour and well informed about my trip. Let her know what your particular interests are and she will do her best to meet those needs.
The weather was cold but if you are dressed appropriately (good headwear, socks and gloves make a difference) it doesn't impact - and the vehicle was always warm when we were travelling around.


3. Did you feel that your holiday benefited local people, reduced environmental impacts or supported conservation?

Yes, we ate local food as much as possible in the cold environment. We had a local guide for the Khovsgol Ice Festival and used local amenities such as the bath house. We stayed with a host family in a countryside ger in the Gorkli-Terelj National Park.


4. Finally, how would you rate your holiday overall?

Mongolia is a stunning location to visit. The trip assistants shared their love for their country with us and made it a very memorable experience.
---
Popular similar holidays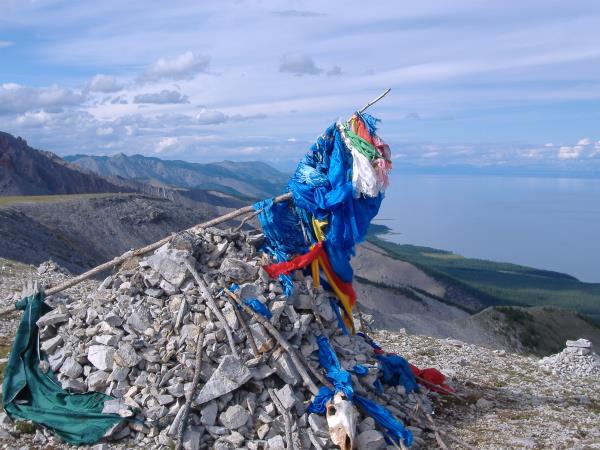 Off the beaten track adventure through spectacular Mongolia
From US $3140 23 days excluding flights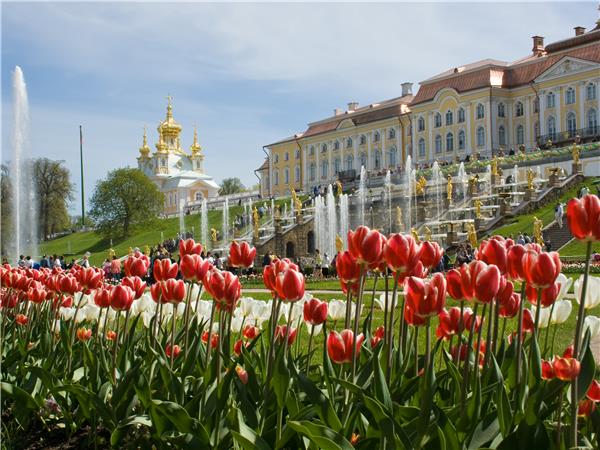 Ride the Iconic Trans-Mongolian Railway in all it's glory
From £2710 - £2780 16 days excluding flights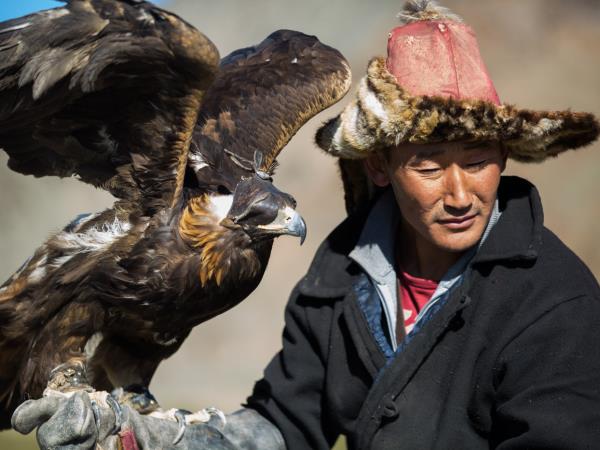 Culture and adventure in the landscapes of western Mongolia
From US $2345 - US $2945 13 days excluding flights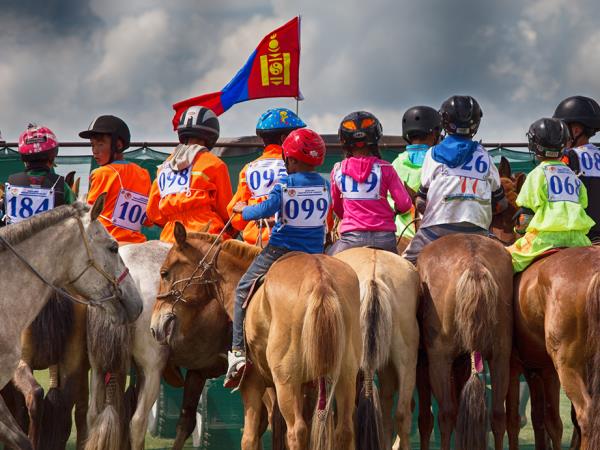 Slow travel through Mongolia's northern & central landscapes
From US $2165 - US $2890 13 days excluding flights