Winter tours map & highlights
Our winter tours take you away from overcrowded ski resorts in favour of locations a little more off piste. The Pieniny Mountains in southern Poland, for instance, or Estonia, Latvia and Lithuania, which can all be visited after an overnight ferry across the Baltic Sea from Stockholm. Cross an even larger 'pond' and Canada's Rockies are right up there for Northern Lights watching whilst, in the other direction, Mongolia's snowy steppes and star-filled nights never fail to impress. From festive fairs in Russia to hot baths and miso soup in Japan, right here's where you pull on your thermals and reach for the hip flask.
1. Baltic States
Estonia, Latvia and Lithuania are at the peak of their festive powers during November and December which is when winter tours head here. Castles, cathedrals and Christmas markets bedecked in snow and lights make
Tallinn
,
Riga
and
Vilnius
extremely atmospheric, and starting a tour of the Baltic States after an overnight ferry ride from Stockholm is a magical must for fans of Scandi dramas and chunky jumpers.
2. Canada
Revel in the
Rockies
and delight in the Aurora in Alberta as you take a winter tour of Canada all the way from Edmonton to Calgary via Jasper and beautiful Banff National Park. Snowshoeing, ice fishing and watching out for wildlife, such as moose, elk and bears, provide plenty of alternatives to expensive ski resorts. Enjoy back country hikes, dog sledding and ice skating on Lake Louise, too.
3. Japan
Imagine arriving at a traditional
ryokan
inn after snowshoeing through a cedar forest in the depths of a Japanese winter. Steaming bowls of miso soup and hot thermal baths await as well as a fire pit burning away at the centre of a cobbled courtyard. Winter tours of Japan unveil the villages and towns on the
Nakasendo Trail
at their most peaceful, revealing rural rituals and winter welcomes.
4. Mongolia
There can be few more wild and wonderful experiences than getting cosy in a nomadic ger camp in the middle of a Mongolian winter. Pull up your goat skin blanket and snuggle up next to the fire as tales from the Gobi Desert accompany star-filled nights and warming winter hotpots. Riding by horse and camel across frozen steppe and volcanic landscapes will heat you up quicker than a war cry from Genghis Khan.
5. Poland
Snowshoeing and sleigh rides in the valleys surrounding the spa town of Szczawnica, close to Slovakia, are what winter tours in Poland are all about. This is one of Europe's most spectacular natural areas with the limestone cliffs along Dunajec River Gorge and the alpine slopes of Pieniny National Park perfect for winter walks through snowy spruce forests – keep an eye out for woodpeckers, eagles and rare black storks.
6. Russia
Dark, dramatic and downright cold best describe Russia in winter however, if you don't mind wrapping up in Saint Petersburg and Moscow you'll find fairytale palaces and cathedrals frozen in time, alongside ice skating rinks and Christmas markets bedecked in festive lights. Travel outside of the capitals on a winter tour of Russia to unveil lesser-known festive fun in Vologda, Velikiy Ustug and Yaroslavl.
Our Winter tours Holidays
If you'd like to chat about Winter tours or need help finding a holiday to suit you we're very happy to help.

Winter tours travel advice
Natasha Black, from our small group holiday experts Exodus Travels, offers advice on how to stay warm on a winter tour of the Baltics:
Be prepared
"The Baltics, and Sweden, in the winter, are going to be cold; however, conditions are generally clear and dry, with blue skies taking the edge off the winter bite. Prepare for snow and sub-zero temperatures by packing hat, scarf, thick socks and thermal underwear. Lots of layers and solid footwear, with good grips, are definitely recommended although save a bit of space in your suitcase for chunky jumpers, hand knitted mittens and hats, that you can purchase at the start of a tour in Stockholm's Christmas markets."
Curl up with Tolstoy
"Recommended reading for a trip to the Baltics in winter has to be War and Peace although the TV box set might be easier to digest if you're pushed for time. The Lithuanian capital, Vilnius, and Rundale Palace in Latvia were both used extensively throughout filming and a guided tour unveils not only the locations that were used as backdrops but also the history and cultural heritage behind the creation of Tolstoy's epic tale."
Clare Stockman, from expert holiday company Explore tells us about travelling in Poland and Russia during the depths of winter:
Christmas in Krakow
"Krakow's Christmas market has some lovely, locally-made souvenirs. Things like: wooden Christmas tree decorations and hand painted glass baubles, hand carved spoons and spatulas, wooden kids' toys and Russian dolls, as well as paintings, wool and cotton scarves. There is also lots of mulled wine, hot chocolate, mountain cheese, sausages, bread and Christmas cookies."
Russian winters
"Winter weather conditions can change rapidly – sunshine, drizzle, rain and snow may all occur in the same day and temperatures can drop to -20°C. A good quality heavy duty wind and waterproof jacket and trousers are essential as are thermal underwear, fleece under trousers, a fleece jumper, woolly hat, thick socks, scarf or snood and gloves (and glove liners for when you're taking photos). Also, bring warm waterproof walking boots that have sufficient grip and ankle support for icy conditions. You may wish to bring a spare pair in case your feet get wet and your boots don't dry out overnight. And trainers for using indoors at your accommodation."
More about Winter tours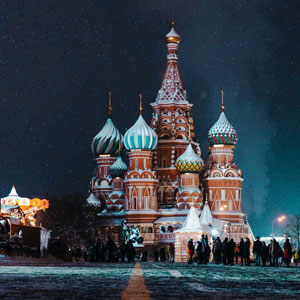 Our winter tours travel guide is the perfect present for any travellers looking to explore in the Northern Hemisphere without the need for designer ski gear and adrenaline pumping outdoor activities.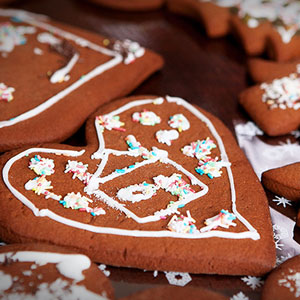 Take a winter tour of Stockholm and the Baltic States and you'll quickly realise why thermal underwear and plenty of layers are almost as essential as locating the nearest glögg shop on a sightseeing tour of the countries' capitals.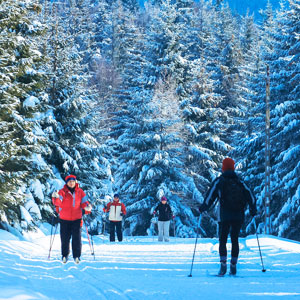 Head up into Poland's Carpathian Mountains come the chilly season and you'll find picturesque snow-draped landscapes and plenty of ways to cross them: think cross country skiing, snow shoeing and horse drawn sleigh rides.