Madagascar wildlife and beaches holiday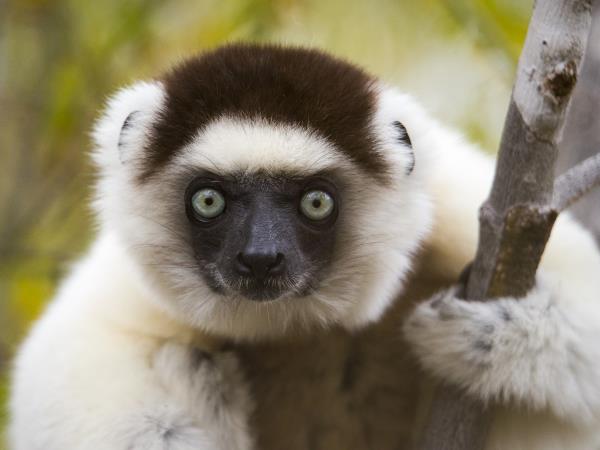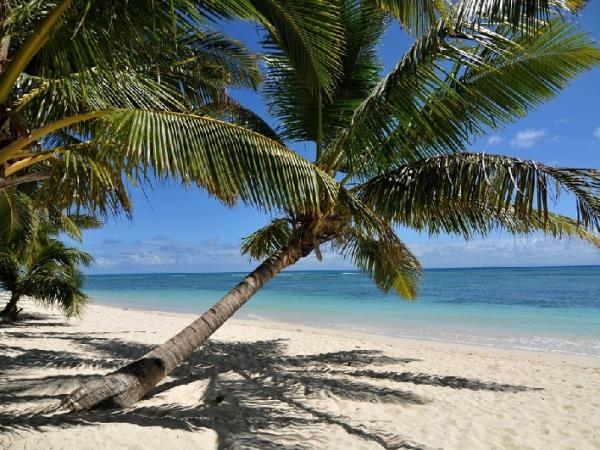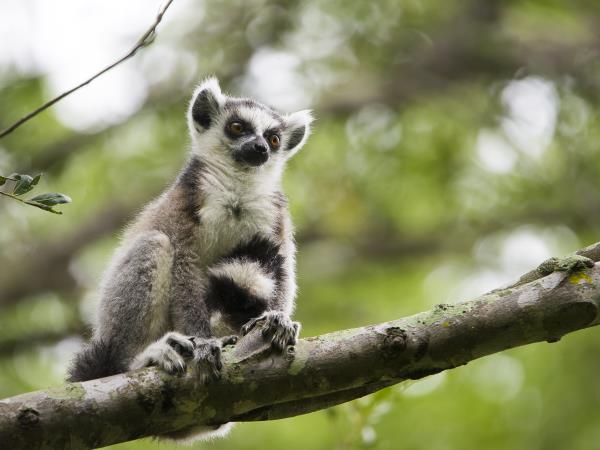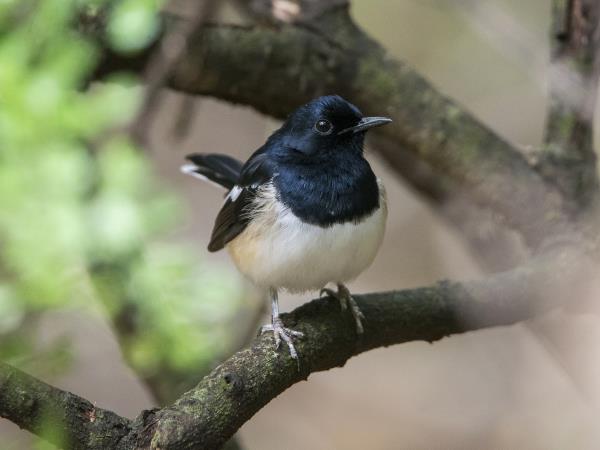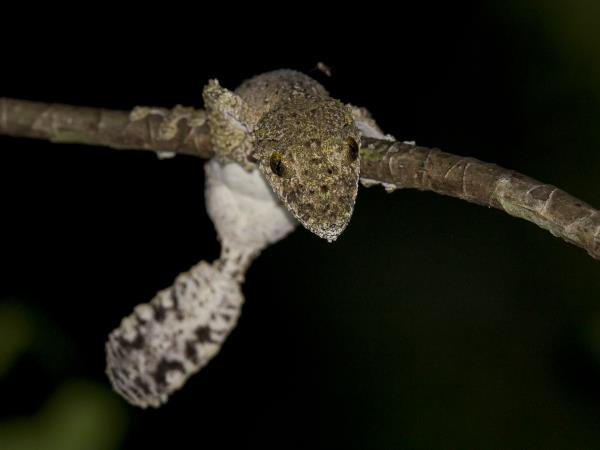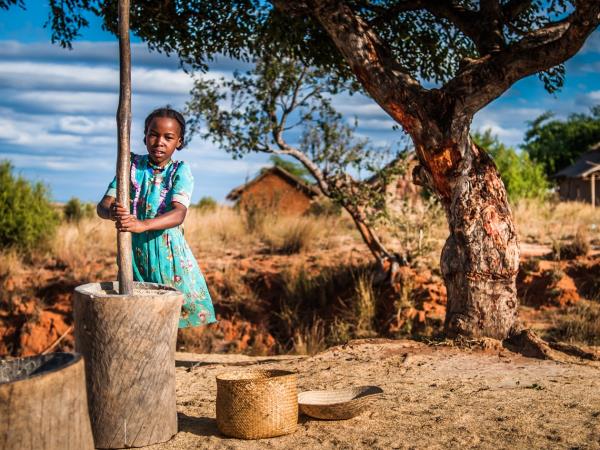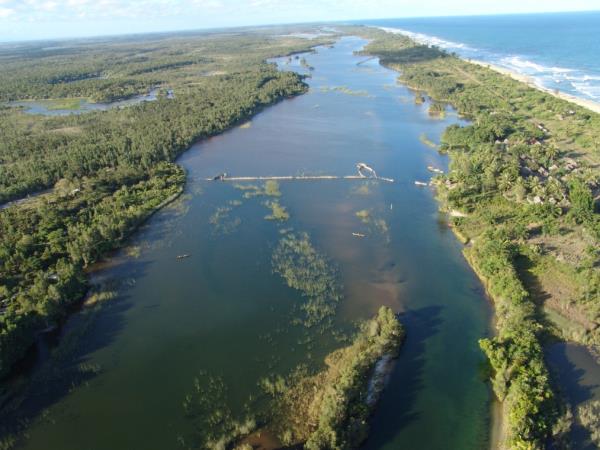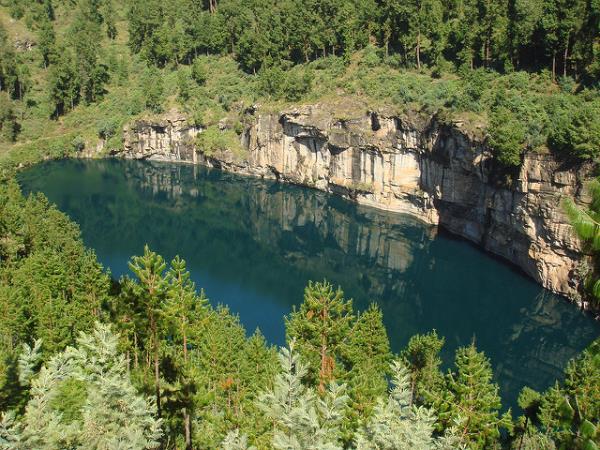 Discover Madagascar's wildlife and beaches on this tailor made three week tour. Combines cultural insight with adventure activities and wildlife watching. Also features chauffer-driven car and domestic flights.
Trekking in Andringitra National Park
Discovering pinnacles of Tsingy (UNESCO World Heritage Site)
Spotting Golden Bamboo lemurs in Ranomafana National Park
Watching endemic birds, Geckos & lemurs Zombitse National Park
Sunset walk in Avenue of the Baobabs
Exploring Zafimaniry villages
Singing Indri Indri at Andasibe Mantadia National Park
Experience Tulear Markets
Pousse rickshaw tour of Antsirabe
Night walk in the Kirindy Reserve to spot Fossas
Hiking in Isalo National Park canyons
Madagascar Wine tasting in Fianarantsoa
Sun-downer in Antananarivo
Description of Madagascar wildlife and beaches holiday
This unique and exclusive tailor made tour of Madagascar is jam-packed with wildlife and beaches so all you have to do is dive right in. Not only will you be trekking in some of Madagascar's best-loved national parks, including: Andringitra, Ranomafana and Isalo, but you'll also be watching wildlife in the company of extremely knowledgeable English-speaking guides.

From sacred rainforests and sandstone canyons to European style hill towns and UNESCO-protected tribal villages, this epic three week adventure unveils the natural and the cultural highlights, and lesser-known locations and traditional customs, one step at a time.

Having your own chauffeur-driven 4x4 vehicle lets you explore in style with a variety of B&B accommodation, in some exceptional settings, allowing you to get a real feel for the island as a whole and not just the typical tourist hot spots.

Fishing villages, wood carving centres and the terraced vineyards of Fianarantsoa will all feature on this tailor made itinerary however, for many, the chance to see lemurs, and many other indigenous wildlife species, in their natural environment, is an opportunity really worth getting worked up about.

Finally, the chance to spend time on a tropical island, fringed by palms, is just the icing on the cake. Ile Sainte Marie is an incredible beach setting and boasts no end of land-based wildlife, including abundant marine life on coral reefs, to ensure your final days in Madagascar as just as memorable as your first.
Price information
Departure information
This trip can be tailor made throughout the year to suit your requirements
Responsible Travel
As the pioneers of responsible tourism, we've screened this (and every) holiday so that you can travel knowing it will help support the places and people that you visit, and the planet. Read how below.
Planet
The environment and sustainability is high on our list of concerns. We take pride in the achievement of a healthy balance between environment, local people and YOU, the tourist.

We do not encourage or promote any unethical business or wildlife activities. As an example, Madagascar is a country where people may want to visit places where people can touch lemurs – we never include this in any of the tours we offer as we learned that these lemurs are not always treated well and that they will never be released into the wild. Moreover, their babies will also remain captive for their whole lives. We tell our clients that they should not touch animals as it is not ethical practice.

Our wildlife safaris or tours are run by experienced local guids who rely on the National Parks for their livelihoods, and operate in the respect of local and international wildlife standards. Visits to nature reserves and national parks are popular among holidaymakers to Madagascar. We give instructions to both our clients and guides on how to minimise impact on environment disturbance to the wildlife.

During this tour you will visit Mantadia, Ranomafana, Isalo, Tsingi, Tsimanampetsotsa, Zombitse, Analamazaotra National Parks. The income from entrance tickets helps to conserve the environment in these parks.
You will visit Kirindy Reserve, a privately managed forest by a Swiss company dedicated to a selective and sustainable logging (Centre de Formation Professionelle Forestière). It comprises one of the most outstanding and threatened wildlife habitats in Madagascar: the dry deciduous forest, whose extension has been reduced to 3 per cent of their original extent. Dominated by majestic baobab trees and a forest canopy of even 14 m altitude, this protected area of approximate 100 square kilometres is the only place where the world's smallest known primate, the giant jumping rat, occurs. This animal can hop like a miniature kangaroo, but is also seen walking on all four limbs.

You also have an option to visit Honko Mangrove Conservation Project & Poverty Alleviation part (WWF) . During this tour you can learn about the project that is helping to protect mangroves and its eco systems. You can walk on the elevated boardwalk to observe nature. The trained local guides can show you many wonders and explain how this unique ecosystem works. As well as how local people truly depend on nature for their survival. There are many wetland bird species, including several threatened and endangered. In fact, a recent study found that Ambondrolava (where the site is located) has the highest recorded wetland bird diversity in Madagascar's south and southwest region! Even since that study, new species have been sighted here, including the endangered Humblot's Heron.


We ask people to travel light and not to take plastic material with them if possible. We also encourage them to eat at least once a day outside their hotel in order to support local businesses.

We ensure that the hotels that we choosing for our holidays are doing something good for the environment, from recycling through growing their own fruits and vegetables to using solar power. For example Olympe du Bemaraha use locally growned vegetable so there is not environmental impact for bringing food long distances. That also means that the fruils and vegetable do not need pesticides to keep long shelf-life.

Our vehicles are in perfect condition and are regularly checked for carbon emmissions.
As you will be travelling long distances it is important to think about the waste. Our driver collect and disposes all waste that is prodused during your road trip.

During your trip we provide you with Large bottle of water that you do not need to buy each time small plastic bottles but refill yout bottles. Using as little plastic as possible will help the local environment and our planet.

To ensure environmental awareness of our clients we provide them with detailed environmental information about places they visit, and how they can help.
People
Responsible tourism satisfies the social needs through contact with local people, and takes us further up the ladder to self-actualisation and realisation through creative activities, knowledge and exploration.
Our mission is to bring tourists closer to local people, their traditions, customs and beliefs. We provide many opportunities for our clients to experience what is the 'real' Madagascar and the country can benefit from your tour.

We encourage and include many local projects in our itineraries. For example, in Madagascar we offer the chance to be part of a locally run project to stay in the village with locals and help them with their everyday activities.

As James Beard once said "Food is our common ground, a universal experience." Therefore, we encourage our clients to try to learn how to cook local dishes by interacting with local people. While touring, we suggest to them that they can visit local art museums, see local performances and respect local people and they beliefs.

We promote locally ownd hotels who empoy local people and give them appropriate trenning. For example Olympe du Bemaraha is locally own and all staff are also from local area.
We use local drivers and guides throughout this trip and most hotels are locally owned. This is a great contribution to many famillies and local economy. Our guids are also provided with training that helps them to understand environmental problems and pass that information to our customers. Our office in Madagascar trains our guides and drivers. All our staff is Malagasy. This team is loyal for years. We focus on their well-being through a higher salary, promotion opportunities or other benefits such as bonus.
We ensure that our drivers and tourist guides have good housing conditions and food provided during long days on the road.
Our customers are visiting many remote places in Madagascar and therefore they interact with many local communities. We created an opportunity to experience real Madagascar through these interactions. Local communities often offer lunches to our customers and our customers in return donate some money to them.

Here are examples, where you will contribute during this tour:

Mitsinjo Reserve (Madagascar) belongs to the Andasibe - Analamazaotra National Park. It is a community-run conservation organisation work with the local communities to protect the nature and wildlife in sustainable way. Association Mitsinjo was formed in 1999 by residents of the village Andasibe in east-central Madagascar. Interested to work as guides for the growing number of tourists visiting the region, their project eventually grew into much more. In 2003 it gained management of Analamazaotra Forest Station and in 2005 the Torotorofotsy Ramsar Site, which are now their main focal areas for conservation, research and sustainable development initiatives. Today the organisation is composed of more than 50 members from the local community.
You will travel by boat for few days on Pangalanes Channel. On your way you will discover Mahanoro and its peaceful surroundings. You will visit lively markets and watch the daily lives in this remote corner of Madagascar. Along the way you will be able see "lalam-Pasika" lined with raw fish "bichika" or "pitchfork Olitra" (mini dried shrimp sun that you put in sauces). You can buy fresh seafood to be cooked for your dinner at the hotel for the dinner. Buying from locals villages and amazing impact on local economy of this less developed part of the world.

You will have a chance to visit vineyards to purches some locally made wine. Fianarantsoa is the wine capital of Madagascar. It produces some good table red and white wines in the terraced vineyards surrounding the town. The most famous is the one produced by a large association of vine-farmers called Lazan'i Betsileo. Maromby (four km on the North) is a small, peaceful village in the vicinity of vineyards, where wine can be bought at the monastery. It is a great way of direct support to the community.

Another example of good support to communities is visit to town of Ambalavoa which is famous for Antaimoro paper-making and you can visit the paper factory. Also you can interact with workers and try your own decoration with inlayed flowers, leaves and petals are made out of it. From simple decorative paper, it is turned into postcards, wall hangings, gift bags, lampshades and many more items.

You will stop Ambositra Town to see the wood carvings & silks. Ambositra's vicinity to the forest has turned it into the centre of Madagascar's wood carving industry. Its name means "the place of the eunuchs" supposedly because the Merina tribe castrated all defeated warriors of the local tribe, the Zafimaniry. The cultural influence of this tribe can be found in the traditional motifs of the local houses with their intricately carved balconies, panels and shutters. Saturday's are market days here and best for shopping any souvenirs to take home.
Popular similar holidays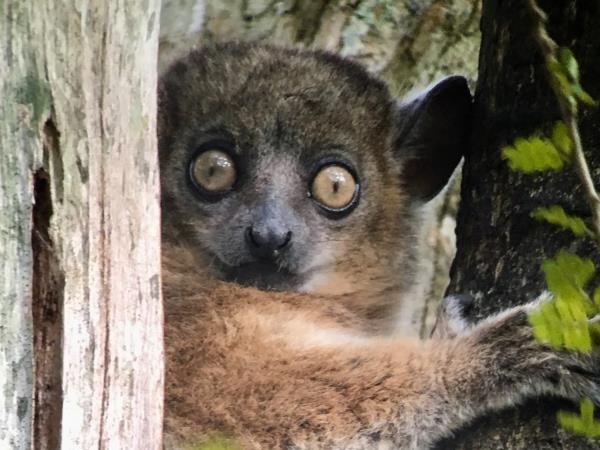 From £2885 20 days excluding flights
An adventure observing unique wildlife in Madagascar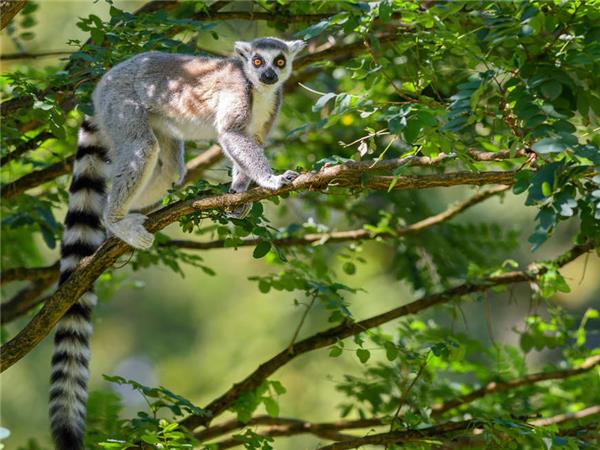 From £2964 - £3837 17 days including UK flights
Experience the culture and wildlife of Madagascar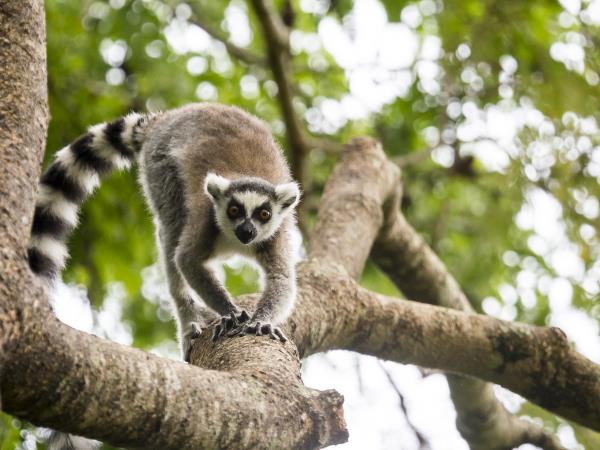 From £2970 16 days excluding flights
Explore Madagascar with private driver. Flights are included