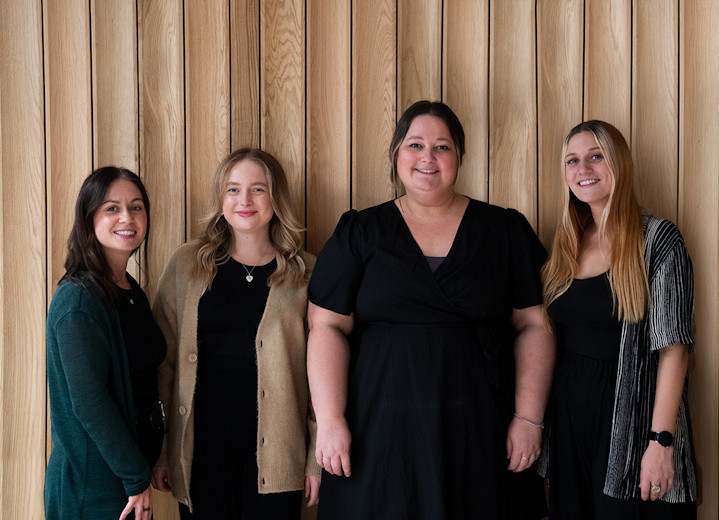 Check dates
2018: 15 May, 16 May, 17 May, 18 May, 19 May, 20 May, 21 May, 22 May, 23 May, 24 May, 25 May, 26 May, 27 May, 28 May, 29 May, 30 May, 31 May, 1 Jun, 2 Jun, 3 Jun, 4 Jun, 5 Jun, 6 Jun, 7 Jun, 8 Jun, 9 Jun, 10 Jun, 11 Jun, 12 Jun, 13 Jun, 14 Jun, 15 Jun, 16 Jun, 17 Jun, 18 Jun, 19 Jun, 20 Jun, 21 Jun, 22 Jun, 23 Jun, 24 Jun, 25 Jun, 26 Jun, 27 Jun, 28 Jun, 29 Jun, 30 Jun, 1 Jul, 2 Jul, 3 Jul, 4 Jul, 5 Jul, 6 Jul, 7 Jul, 8 Jul, 9 Jul ...
Responsible tourism
Responsible tourism: Finland wildlife short break
Environment
The company's home base is in the tiny village of Lentiira in East Finland located near the Russian border. The area has a varied wildlife and nature including valuable boreal forest, the Taiga.
Many rare European animals such as wolverine, wild forest reindeer, elk, flying squirrel, European brown bears and wolves can be found in our region. During our excursions we not only provide scientific facts about these animals, but we also relate associated traditional tales and beliefs to our guests as they see how we lead our everyday lives amongst such wildlife.
We encourage our visitors to keep an open mind as they get to know our wildlife, to understand their behaviour and to respect and protect the environment in which our wildlife lives. Our company has been engaged in compiling one of the first Codes of Conduct for wildlife tourism in Finland that sets out how to behave to ensure the implementation of safety and wildlife protection measures in wildlife tourism.
Our company's own practices are even more strict than common guidelines and we use them without exception. We know the safety distances of different animal species that we must respect to guarantee that wildlife watching is safe and stress-free for both our customers and wildlife. For safety reasons and to ensure the comfort of all our customers, alcohol and other intoxicating substances are not permitted on our excursions. Smoking is prohibited in and near the hides.
Community
Our guides are trained and experienced; to implement our varied program we cooperate and use specialist guides and entrepreneurs, e.g. wildlife, husky and canoeing guides. We also cooperate with our local nature conservation association, village association and the national Natural Resources Institute Finland. All the guides working for us get fair wages and the co operation is supporting both us and the other small companies in the area.
Our company donates euro per every visitor to European wildlife protection funds, FERUS in France. WWF or Finnish nature protection association.
We shop in Kuhmo town and also buy locally produced food and natural products, such as berry juices and fish, from local people. We follow the local tradition and pick berries and mushrooms found in the forest and bogs. When doing this we leave the easiest places in our village for the local elderly people and go a bit further to collect these treasures for us and our guests.
We tell our clients about the local traditions and crafts and advice them where to find locally baked goods and crafts. One popular souvenir is woolen stockings and wooden cup named kuksa.
Company owner has been a member of the local nature conservation association since 2005 and we organise small events (nest box building, guided nature excursions, birding excursions, and a nature adventure trail for children) on a voluntary basis for the villagers, our guests and anyone who wants to participate.
Popular similar holidays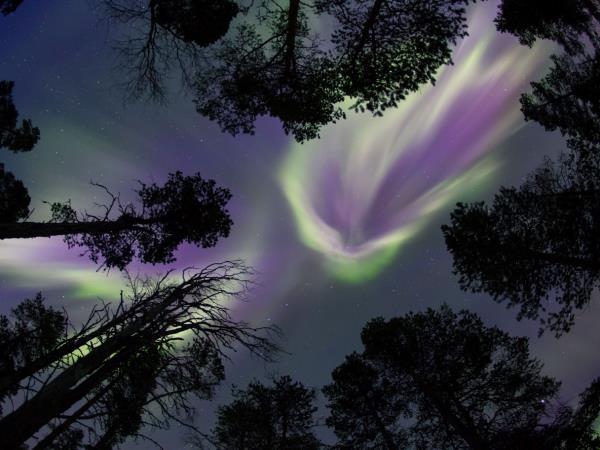 Winter activities & Aurora hunting in the Finnish wilderness
From £1495 5 days including UK flights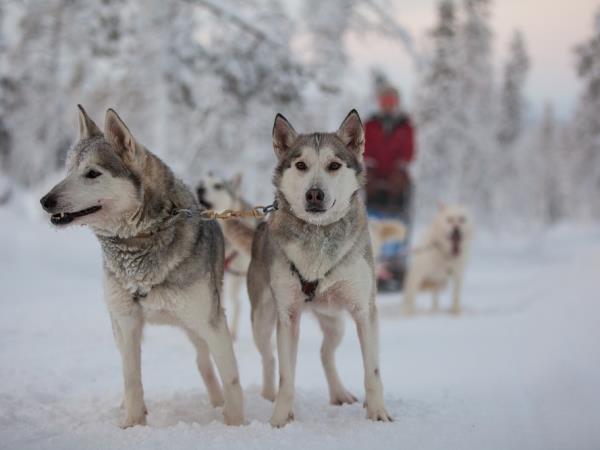 Sled with huskies through spectacular Finnish scenery
From £1995 8 days including UK flights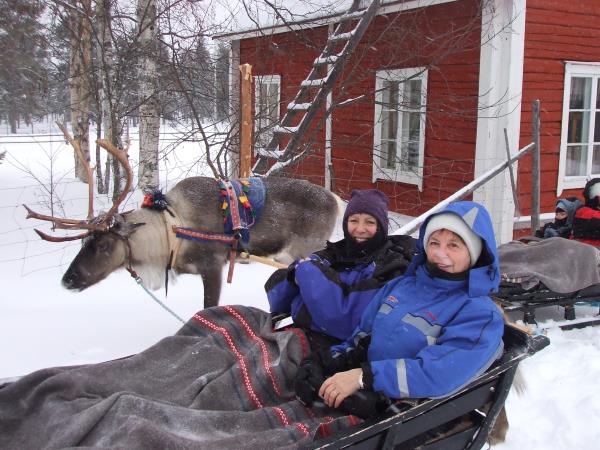 Log fires, lakeside trails & a range of winter activities
From £1975 8 days including UK flights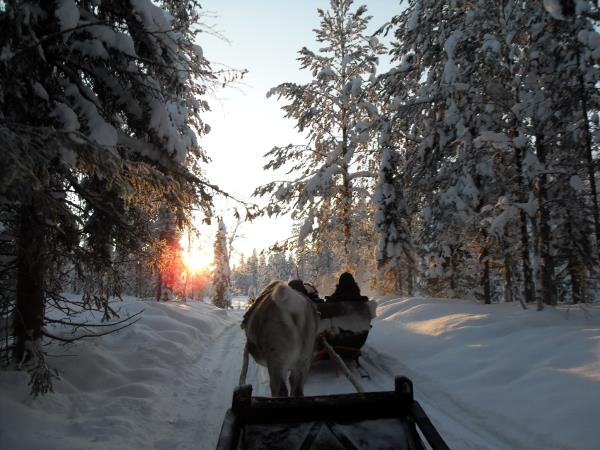 A log cabin wilderness experience, Luosto, Finnish Lapland
From £1615 8 days including UK flights