"An eight day expedition to the Antarctic Peninsula, flying across Drake Passage to South Shetland Islands and then four days on board Antarctic expedition ship. With plenty of Zodiac excursions. "
Highlights
Punta Arenas, Patagonia | Fly across Drake Passage | King George Island, South Shetland Islands | Antarctic Peninsula | Whale watching | Antarctic wildlife | Wild swimming in Antarctic
Description of Antarctica fly and cruise
This Antarctica fly and cruise holiday is for those who want to discover the great, white continent but donít have time to do the whole journey by ship. Indeed, if you suffer from sea sickness, this is also a great option, as you cross the infamous Drake Passage by air rather than by sea.

Upon arrival in Punta Arenas in Chilean Patagonia, you have a night in this port town, before taking a private charter flight to King George Island, one of the South Shetland Islands This is one of the last stops before Antarctica and a wonderful place to start spotting some of the wildlife of this region, including penguins, gulls, cormorants and giant petrels.

King George Island is also where you board your expedition ship which has a fully classified ice strengthened hull and ideal for travelling through polar waters. You will travel aboard one of two ships on this expedition: World Explorer or Ocean Adventurer. The former is a state of the art, modern polar vessel sleeping 176 passengers in ensuite cabins with balconies. The latter sleeps 132 passengers and both have spacious public areas, with libraries, observation decks and so on.

For the next four days you will explore the magnificent sea and landscapes of the Antarctic Peninsula, with giant icebergs, floes, penguin colonies, whales and Antarctic seals. With plenty of zodiac boats on board too, we will have various excursions available, such as sea kayaking, stand up paddle boarding and, for the very brave, some polar swimming. Your return journey is also by charter flight back to Punta Arenas.


If you would like some help or advice, or just want to discuss your ideas for your next trip, do give us a call.
Check dates, prices & availability
Responsible tourism
Responsible tourism: Antarctica fly and cruise
Environment
On this fascinating itinerary you will get to experience the remarkable scenery of the wildlife-rich Antarctic Peninsula, and we place utmost importance on ensuring that your expedition causes as little negative effect on this stunning part of the world as possible. As part of our commitment to protecting the environments we visit we solely use operators that are active members of the International Association of Antarctica Tour Operators (IAATO). The operator of this tour adheres to stringent guidelines designed to ensure the Polar Regions remain pristine for generations to come.
Their sustainability practices include conforming to all international regulations and policies governing disposal of waste at sea and serving only sustainable seafood. All vessels used on this itinerary use clean burning fuel which has a low emission factor and eco-friendly laundry chemicals & cabin amenities are used throughout the ships. On top of this they use only recycled, acid-free paper onboard and limit paper use as well as using recycled paper and acid free inks in the manufacture of their brochures.
Throughout your tour you will receive advice on how to travel in an environmentally responsible way, including appropriate recycling and waste disposal. The ultimate necessity is to leave Antarctica as untouched as it was before you set foot on it and your guides will ensure that this is the case. You will also be provided with a reusable water bottle that you can use throughout your tour to limit the use of plastic.
As a company we firmly believe that environmental responsibility starts at home. We encourage recycling of waste as a company and as individuals. Where possible for business use we use public transport. We are also heavily involved with a project to recycle used or damaged binoculars, which are then sent to conservation projects across the world.
As well as protecting the landscapes we also place huge emphasis on safeguarding the abundance of animal species that reside here. You will be given firm guidance on how to act around the wildlife that call Antarctica home, including keeping safe distances so as not encroach upon their habitats and ensuring that absolutely nothing is done which could affect penguin breeding seasons or wildlife safety. As part of our operatorís commitments to ensuring the ongoing survival of the wildlife in Antarctica they support Penguin Lifelines, a project run by Dr. Tom Hart, which researches the threats to Antarctic penguins. Guests will be encouraged to participate in this project by helping to monitor and annotate penguin populations through Penguin Watch, and by contributing to the onboard fundraising initiatives.
On this tour we will be taking some internal flights in order to avoid the often rough seas of the Drake Passage. Although there may be commentators who may be against this due to issues with aircraft pollution, we as conservationists ourselves defend the conflict between ecotourism and carbon emissions. We believe that the biodiversity crisis is every bit as bad as the carbon environmental crisis and that we canít possibly promote wildlife conservation efforts if we donít open the world up to tourists witnessing these remarkable animals up close in their own natural habitat. We find that our clients generally come back from wildlife expeditions with a higher degree of environmental awareness which naturally results in a better understanding and usually a more effective call to action with their own general environmental habits at home and away, often becoming advocates and becoming much more supportive of wildlife and environmental issues. As a company we support many wildlife organisations worldwide including Save the Albatross, Wader Quest and the South Georgia Habitat Restoration Project and in an effort to further enhance the positive effects of our tours on the wildlife of Antarctica we actively encourage our customers upon return to donate to charities such as these.
Community
The areas of Antarctica that you will be visiting have no permanent residents and as such there will be little human interaction apart form that with your fellow passengers, guides and crew. However, there are researchers who seasonally reside here at research bases and during your tour there may be opportunities to visit these bases and experience what they experience living amongst these often harsh environments. Not only will your visit offer the researchers a friendly new face to chat to but it will also provide a deeper insight into the exceptionally important work being carried out here to improve the conservation efforts in place. The operators of this tour also offer help to the researchers with transfers to and from Antarctica.
This particular itinerary will involve 2 overnight stays in Punta Arenas and before departure you will be offered advice on local cultural etiquette. We offer first-hand advice on creating meaningful and respectful relationships between tourists and residents and suggest local areas and communities to visit gaining cultural insights along the way, along with advice on where to buy souvenirs (to ensure the proceeds are going directly to the vendors), where to eat & where to drink. We will also ensure that your accommodation provider has a proven track record of treating staff well and fairly.
As a company we are proud of our principle based values which our community can always depend on. We support several home and overseas charities, organisations and campaigns including the aforementioned, and sponsorship of individual and underprivileged children in many countries. We are committed to ethically working with overseas partners who employ and support local communities and local guides who know and love their region like no other, delighted to share knowledge and are dedicated to looking after our valued passengers.
Popular similar holidays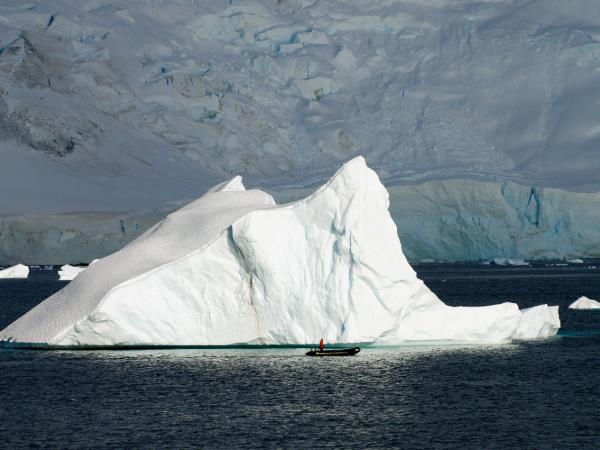 An inspiring, beautiful & diverse polar wilderness journey
From Ä6400 - Ä10990 12 days excluding flights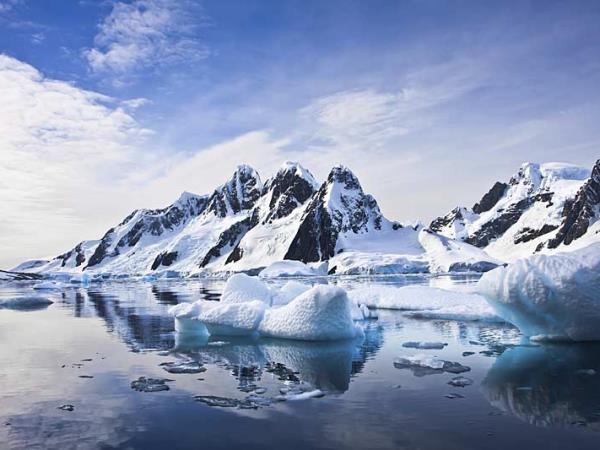 The ultimate Antarctic and South Georgia adventure
From £10200 - £12100 19 days excluding flights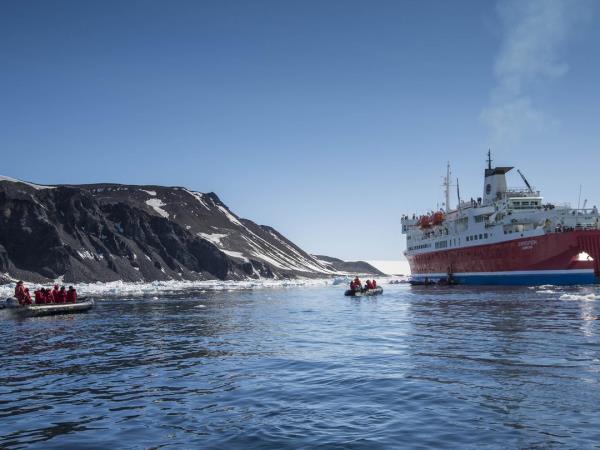 Visit the historical sites of past Antarctic explorers
From £11599 - £11699 21 days excluding flights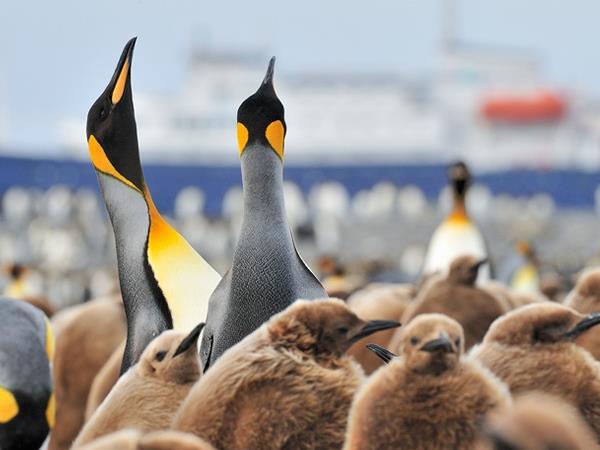 The Ultimate Antarctica Experience
From Ä10450 - Ä11950 21 days excluding flights