Accessible holidays around the world
The days are thankfully long gone when accessible holidays meant you were limited to identikit resorts or vast cruise vessels. No-one is denying that there is still much more to do, but the fact is that travel has never been so wide-open for people with disabilities, especially those that are prepared to rough it a little in order to see the world. Travelling with special requirements does involve detailed planning on your part and that of the operator, but with time and flexibility, practically any challenge can be overcome. We have a growing number of suppliers ready and willing to adapt their itineraries to make them as inclusive as possible. From small ship cruises in Alaska and Antarctica to African safaris, watersports in Croatia or horse-riding in Catalonia, Cuban road-trips in classic cars and even skiing in India, this page showcases some of our most exciting and accessible holiday destinations.
Our Accessible travel Holidays
1. Alaska
2. Antarctica
3. Vietnam
4. Catalonia
5. Croatia
6. Cuba
7. Egypt
8. India
9. Japan
10. Rwanda
11. South Africa
12. Sri Lanka

1. Alaska
The remote and ruggedly beautiful Alaskan wilderness is far from inaccessible when you travel with small, family-run operators capable of flexibility when it comes to their clients' needs. If you have limited mobility, hearing or vision, or specific dietary requirements, these are no barrier to trekking, canoeing and camping around majestic Denali National Park, or cruising the Kenai Peninsula in search of bears, whales and sea lions.
Our top selling trip:
Denali National Park holiday in Alaska
2. Antarctica
From Drake Passage to the Wilhem Archipelago, explore the frozen wonder of the Antarctic Peninsula aboard a luxurious expedition vessel as part of a small ship cruise. Wheelchair-adapted cabins and lifts between all floors are available, and weather-permitting Zodiac excursions to shore can be adapted by trained staff to ensure that everyone can take part in visits to the Antarctic's islands and bays. Note that wheelchair-users will need to travel with an able-bodied companion.
Our top selling trip:
Luxury Antarctica cruise
3. Vietnam
Family trips in Vietnam from Hanoi to Ho Chi Minh City are tailormade, taking into account guests with limited mobility. Local support including porters is available at airports and train stations. freeing up family members to assist anyone in the group affected by vision or hearing impairments. Accommodations can also be sought throughout with quiet rooms and outdoor space for any travellers that have cognitive disabilities.
Our top selling trip:
Vietnam family holiday
4. Catalonia
Catalonia wins the prize for most committed place in the world for inclusive tourism. The tourist board website is superbly accessible and packed with inspiring info that makes you feel just like a tourist, not a tourist 'with issues'. Take a balloon ride, kayak, trek the St James' Way, lounge on adapted beaches, discover nature reserves, ski at accessible resorts and celebrate all that is captivating about Catalonia.
Our top selling trip:
Catalonia family mountain biking & activity holiday
5. Croatia
Multi-activity holidays around the historic Croatian capital Dubrovnik and the gorgeous islands off the coast can be adapted to accommodate people with vision, hearing and cognitive issues. Depending on the severity of your condition you may need to travel with a companion, but tailormade trips are able to moderate walking, cycling, kayaking, even river rafting, with on-the-ground support available according to your needs.
Our top selling trip:
Watersports activity holiday in Croatia
6. Cuba
Travel Cuba to discover its historic and cultural highlights, from Havana to Cienfuegos, the Bay of Pigs and Trinidad, in a handsome vintage car. Transport and excursions can be adapted for people in wheelchairs or with limited mobility so that you can enjoy everything from Cuban cookery classes to performances of the Buena Vista Social Club, tours of cigar factories and the Che Guevara Mausoleum. Guests with vision and hearing disabilities can also be accommodated.
Our top selling trip:
Cuba tours
7. Egypt
It might be full of ancient wonders, but Egypt has a far more modern approach when it comes to catering for people's access needs, particularly for those with mobility issues. Travel with a specialist operator with years of expertise in creating itineraries around Egypt's cultural gems for wheelchair users, with tip top accessible accommodation and transport. Or see Egypt from the Nile, staying on a 5* luxury adapted small cruise boat.
Our top selling trip:
Wheelchair accessible Nile cruise
8. India
From the iconic Golden Triangle around Delhi, Jaipur and Agra, to the beaches, backwaters and tea plantations of Kerala and even skiing in Gulmarg, India is developing superbly when it comes to accessible travel. Tailormade tours are fully assisted by trained professionals, able to provide suitable accommodations, transport and inclusive experiences for any type of disability in a real effort to break down barriers in travel.
Our top selling trip:
Accessible Golden Triangle tour in India
9. Japan
Conscientiously crafted tailormade tours of Japan ensure that you know what to expect in terms of accessibility from every stage of your itinerary. The Japanese public transport system is notoriously excellent for wheelchair users, with accessible lifts in train stations, prompt assistance at platforms and defined spaces in carriages. Furthermore, many key attractions, including iconic temples, are now equipped with ramps. People with hearing, vision and cognitive issues can also travel in confidence their needs will be met.
Our top selling trip:
Wheelchair accessible holiday to Japan
10. Rwanda
Trekking to see the endangered mountain gorillas through the forested terrain of Volcanoes National Park in Rwanda is possible for travellers with limited mobility and wheelchair-users. Porters can be hired to carry you either on stretchers or throne chairs, which while not an entirely comfortable journey, is sure to be outweighed by this once-in-a-lifetime experience. Accessible accommodations and restaurants can also be factored in to ensure the rest of your Rwanda trip runs smoothly as well.
Our top selling trip:
3 day Rwanda gorilla safari
11. South Africa
With accessible accommodations, door-to-door transfers available, and the option to hire private driver-guides, South Africa is growing to be a very inclusive destination for people with limited mobility, hearing or vision. You might tour the sublime Garden Route, indulge in some wine tasting, take a safari in Kruger National Park and perhaps opt for a two-centre tour, finishing up with a few days relaxing on the beach in Mauritius.
Our top selling trip:
Self drive South Africa holiday
12. Sri Lanka
Unfold the stunning landscapes, wildlife and cultural marvels of the teardrop-shaped island on family holidays that can be adapted for people with accessibility issues. Like many countries Sri Lanka still has a way to go, but tailormade itineraries allow for plenty of support where it's needed for guests with limited mobility, cognitive conditions and impairments with hearing or vision.
Our top selling trip:
Sri Lanka family holiday
Our top Accessible travel Holiday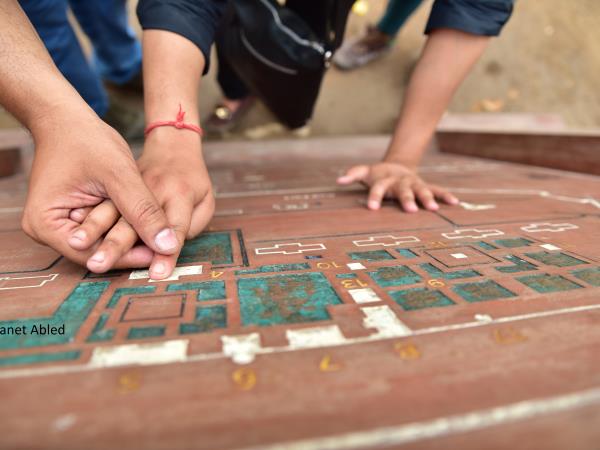 Culture, Nature, Wellness all together in God's own country
From
€2500

to

€6000
10 days
ex flights
Tailor made:
This trip can be tailor made throughout the year to suit your requirements
If you'd like to chat about Accessible travel or need help finding a holiday to suit you we're very happy to help.
Our travel team is always happy to discuss your particular requirements when it comes to accessibility. If we know early in the process exactly what you need then through communication with suppliers we can make appropriate holiday recommendations, and ensure that every aspect of your trip will meet your needs, from accommodation to meals and support.
Lara Paxton at our supplier, The Small Ship Cruise Collection:
"Some of our boats are old Russian expeditions ships and just don't have the access, but a lot of the newer ships do have access, and so it is really good to see that this is available for some people, especially if they don't want to do the massive cruise liner thing. They want the different experience that we offer on small ship cruises, to actually get off the boat – and not just point to a destination from on board, which is completely what we don't agree with. The boat is just a means to get from A to B and the holiday is all about exploring and getting off the boat, more than anything. And so now it is available on many of them."
Martin Heng, Accessible Travel Manager & Editorial Adviser, Lonely Planet (Australia) has travelled around the world in a wheelchair shares some thoughts on top disabled access holiday destinations: "Baby boomers are now retiring with access issues, whether they identify as disabled or not, but they are increasingly subject to varying degrees of disability, whether it is hearing, sight or mobility. And this is a market that I think the smart national tourism bodies are actually thinking about. Examples of these are England, Scotland and Wales, on the back of the last Olympics and Paralympics in London – but also Catalonia and Germany.
Ahmed Fayez, from our supplier Memphis Tours in Egypt:
"Many tours are accessible these days in Egypt. Boat trips are adapted to disabled passengers with assistance always available. Even the ancient sites in Egypt are now accessible to wheelchairs and walking with just a few limitations at certain sites. The Red Sea resorts also offer a range of activities which disabled clients can also be involved in with diving and snorkelling. Accessible tourism is much higher in demand these days due to disabled people being more adventurous in travelling; therefore adapting to suit their needs has become common place. Therefore, standards have improved greatly over the last 10 years."
More about Accessible travel
Back to the top
Convert currencies