Top disabled access holiday destinations
---
A MORE INCLUSIVE WORLD?
The world is getting more accessible, for a few reasons. Firstly, international legislation has, to varying degrees, enforced positive change. Secondly, the world's travelling population is getting older, with varying access needs. Thirdly, many businesses are starting to hear the message that tourists who travel with special needs are on the up.
The term 'purple pound' or 'dollar' has even been coined to describe this rapidly growing worldwide market. From horse riding in Catalonia to safaris across African plains, the reasons for this worldwide growth are secondary. What's of primary importance is that there is a lot of fun to be had by all. See the map below for some of our top disabled access holiday destinations. Still too few, but hopefully it's only early days.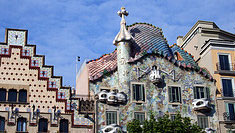 Barcelona
With a strong history of cooperatives and community, the capital of Catalonia leads the way in welcoming all guests, irrespective of their physical or mental abilities. As well as a plethora of switched on accommodations, there are adapted beaches, tours from cultural to cuisine, art to architecture, and activities such as horse riding and golf catering for outdoor lovers who need extra guidance and support.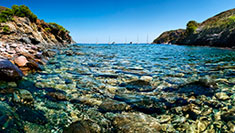 Catalonia
Catalonia wins the prize for most committed place in the world for inclusive tourism. The tourist board website is superbly accessible and packed with inspiring info that makes you feel just like a tourist, not a tourist 'with issues'. Take a balloon ride, kayak, trek the St James' Way, lounge on adapted beaches, discover nature reserves, ski at accessible resorts and celebrate all that is captivating about Catalonia.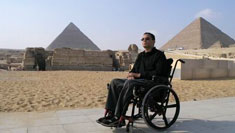 Egypt
It might be full of ancient wonders, but Egypt has a far more modern approach when it comes to catering for people's access needs, particularly for those with mobility issues. Travel with a specialist operator with years of expertise in creating itineraries around Egypt's cultural gems for wheelchair users, with tip top accessible accommodation and transport. Or see Egypt from the Nile, staying on a 5* luxury adapted small cruise boat.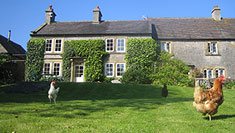 England
We shower VisitEngland the tourist board with accessible accolades, given their impressive team of experts in inclusive tourism. They have exemplary tools to support and advise businesses as well as tourists. Consequently, we have a plethora of accessible accommodation on our site, from cabins in the Peak District, an eco-guesthouse in Snowdonia, a farm stay in Northumberland to a converted barn on the Kent Downs.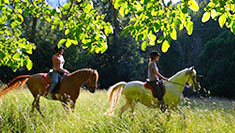 Horse riding
A firm favourite for breaking down barriers for years, many stables are well equipped and knowledgeable about catering for people's special needs. Also a great holiday when travelling with a group of mixed ages and requirements, such as in Catalonia, where you can combine it with swimming and kayaking, in the adapted pool or in Banyoles Lake, with massages and myriad outdoor activities on offer.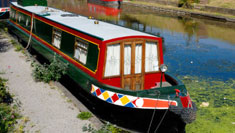 Houseboat holidays
Houseboats are probably not famous for accessibility. However, never judge a barge by its cover. On the Kennet and Avon Canal you can holiday on houseboats that are flexible for people with a wide variety of special needs. From remote steering devices to adapted bathrooms, this is slow travel at its most responsible and relaxing. Taking in the beauty of the North Wessex Downs, rural villages and, of course, canalside pubs.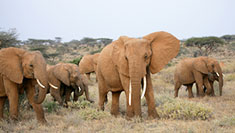 Kenya safari
Take a safari in Kenya that caters for wheelchair users. See Kenya's wildlife wonders in the Masai Mara and Amboseli National Park, with adapted accommodation and minivans. With spectacular wildlife all year round, including elephant, lions, zebra and giraffes, and from July to October you can witness the spectacular wildebeest migration.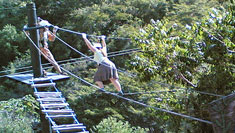 Parque dos Sonhos, Brazil
Award-winning outdoor activity centre on a coffee plantation in San Paulo's luscious hinterland where accessibility has been mainstreamed to perfection. As well as carefully adapted beds, baths and beyond, they have adapted sports equipment throughout with accessible pools, zip lining, canopy tour, carriage rides, hiking trails and accessible bicycles, to name but a few. It's just all go at Campo.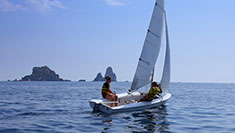 Sailing
Again, Catalonia is leading the way in offering inclusive sailing holidays and outings showing that, with expert advice, guidance and safety procedures (the norm with any good sailing holiday anyway) the joys of sailing can be enjoyed by all, regardless of their mind or body. If the spirit is destined to sail, then let it sail.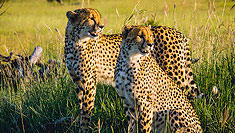 South Africa safari
The Sabi Sands Game Reserve's lodge has good facilities for wheelchair users, and is also very family friendly. Although a less touristy region of the African savannah, the Big Five - lion, leopard, elephant, rhino and buffalo are omnipresent. It also borders with Kruger National Park but of course, just as we would like accessible tourism to be, there are no barriers – so safari tourism here really is open for all.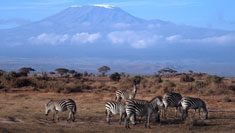 Tanzania safari
Take a safari in Tanzania that caters for wheelchair users. With game drives in lesser known parks such as Tarangire National Park on the Tarangire River which, during the dry season, becomes a bolthole for a bevy of thirsty beauties. Or Lake Manyara National Park which has a variety of habitats, and is also home to hundreds of bird species. And finally, the Great Serengeti, which needs no introduction.


Hello.
If you'd like to chat about accessible tourism or need help finding a holiday to suit you we're very happy to help.
Rosy & team

01273 823 700
Ahmed Fayez, from our supplier Memphis Tours in Egypt: "Many tours are accessible these days in Egypt. Boat trips are adapted to disabled passengers with assistance always available. Even the ancient sites in Egypt are now accessible to wheelchairs and walking with just a few limitations at certain sites. The Red Sea resorts also offer a range of activities which disabled clients can also be involved in with diving and snorkelling. Accessible tourism is much higher in demand these days due to disabled people being more adventurous in travelling; therefore adapting to suit their needs has become common place. Therefore, standards have improved greatly over the last 10 years."
Lara Paxton at our supplier, The Small Ship Cruise Collection: "Some of our boats are old Russian expeditions ships and just don't have the access, but a lot of the newer ships do have access, and so it is really good to see that this is available for some people, especially if they don't want to do the massive cruise liner thing. They want the different experience that we offer on small ship cruises, to actually get off the boat – and not just point to a destination from on board, which is completely what we don't agree with. The boat is just a means to get from A to B and the holiday is all about exploring and getting off the boat, more than anything. And so now it is available on many of them."

Martin Heng, Accessible Travel Manager & Editorial Adviser, Lonely Planet (Australia) has travelled around the world in a wheelchair shares some thoughts on top disabled access holiday destinations:
"Baby boomers are now retiring with access issues, whether they identify as disabled or not, but they are increasingly subject to varying degrees of disability, whether it is hearing, sight or mobility. And this is a market that I think the smart national tourism bodies are actually thinking about. Examples of these are England, Scotland and Wales, on the back of the last Olympics and Paralympics in London – but also Catalonia and Germany.
Responsible Travel would like to thank Catalunya for their sponsorship of this guide