Burkina Faso travel guide
What's in a name? In Burkina Faso's case – an awful lot. Charismatic former president Thomas Sankara created the name Burkina Faso in the 1980s, discarding the colonial, and distinctly less interesting, title of Upper Volta. In doing so, he brought several tribes together: the word Burkina comes from the Mossi language, Faso from Diouala. The country's people are known as Burkinabé – the 'bé' is from the Foufoulde language.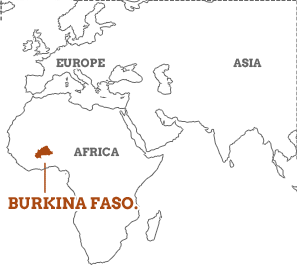 A forgotten country surrounded by a sea of sand, the lack of visitors to Burkina Faso means it remains largely untouched by the outside world – leaving its culture to thrive, undisturbed.

Together, the words mean 'land of the honest people', and while this refers to the truthfulness of the Burkinabé, it could also describe their integrity when it comes to their identity. Burkina Faso has not yet been swept up by capitalism, globalisation and Westernisation; while this has no doubt contributed to it being one of the world's poorest countries, it also means Burkinabé culture is indescribably rich. Most famous are the vibrant mask dances, during which performers enter a spiritual trance induced by hypnotic percussion. But there are also mud mosques, Tuareg traders, an extraordinary music and cinema scene, thousand-year-old ruins and remote communities following animistic beliefs. Discover this little-explored nation in our Burkina Faso travel guide.
Burkina Faso is...
looking towards a brighter future, after its first democratic election in 2015.
Burkina Faso isn't...
urbanised. Over three quarters of Burkinabés still live in rural areas.
Our Burkina Faso Holidays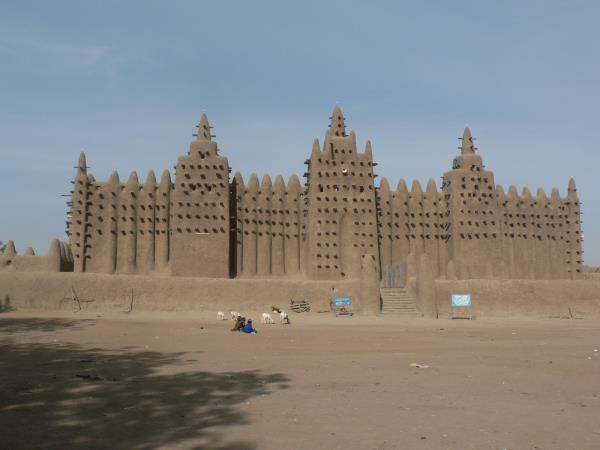 Experience the magic Mali and Burkina landscapes and people
From
€2080
15 days
ex flights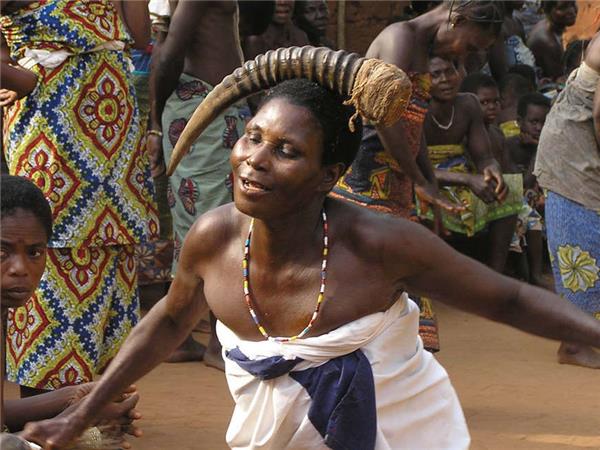 Discover two small, mighty West African countries
From
£2250

to

£2495
14 days
ex flights
If you'd like to chat about Burkina Faso or need help finding a holiday to suit you we're very happy to help.

Burkina Faso map & highlights
It may look tiny in comparison to its sprawling, Saharan neighbours, but Burkina Faso is certainly large enough to keep you busy, with decent distances to travel through the undulating African landscapes. The typical circuit, beginning and ending in the capital, Ouagadougou, takes in the traditional villages of Gaoua, the mysterious ruins of Loropeni, the natural splendour of the Sindou Peaks and Tengrela Lake, and the traditional mask festivals scattered between Bobo-Dioulassou and Ouagadougou. Only the more intrepid head further north, where West African savannah gives way to the Sahel, Christianity turns to Islam and communities are more traditional – and nomadic. Burkina Faso is often paired with a trip to Mali, Togo, Ghana or Niger for a deeper exploration of this fascinating region.
1. Bobo-Dioulassou
Bobo's calling card is its Grand Mosque – but cast aside all visions of Arabic mosaics and domes; this one is made of whitewashed mud, with logs jutting out. It's distinctive – and rather beautiful. The city itself is laid back with wide boulevards and – living up to its name which means "the house of the Bobo merchants" – a large market. Each quarter is characterised by different religions – including Islam and animism.
2. Dancing Mask Festival
Every two years, the International Festival of Masks and the Arts (FESTIMA) continues an ancient tradition with energetic dancers from across West Africa donning masks to take on the character of animals and spirits. There are also many smaller events throughout the rest of the year; tour companies have spent time building up relationships with villagers so you will be welcomed as guests into their mask ceremonies.
3. Gaoua
Tucked into a corner between Ghana and Ivory Coast, the Gaoua region is home to the Lobi, an animistic people with strong connections to spirits and fetishes who are known for their elaborate mud architecture. They are also fierce warriors – a trait which saved many from capture during the slave raids, and saw them resist colonial rule. Gaoua town, the Lobi "capital", displays many Lobi artifacts in its museum.
4. Loropeni ruins
These mysterious ruins – with six-metre high walls dating back a thousand years, are gradually being swallowed by the surrounding jungle, but were once an impressive stone fortress of great importance during the period that gold was traded across the Sahara. This huge complex was Burkina Faso's first UNESCO site, but there is still very little known about Loropeni's origin, or the people who inhabited it.
5. Nazinga Game Reserve
A rare chance for a West African safari, this 970km2 reserve has a lush waterhole supporting monkeys, warthogs, crocodiles, buffalo and kob – as well as around 800 elephants, best seen in the hot, dry months of Dec-April. However, the park's relatively small size makes tracking them possible even in the wet season. Some 275 bird species also live here – look out for hornbills and colourful bee-eaters.
6. Sahel region
The Sahara is slowly swallowing the northern tip of Burkina, and the Sahel Reserve hints at its encroaching presence. To get here, you'll pass mud brick mosques and groups of Tuareg, before reaching the town of Dori – the final outpost before the desert and the border with Niger. Visit Dori's seven mud mosques, and meet the Bella and Fulani people. Do, however, check
FCO warnings
before planning a trip here.
Sindou Peaks & Tengrela Lake
7. Sindou Peaks & Tengrela Lake
A boat ride on Tengrela Lake will bring you up close to the resident hippos – head out in a canoe if you're feeling brave. The nearby Sindou Peaks are sacred to the Senoufou people; you'll be shown around by a Senofou guide to hear stories about these twisted pillars of rock, as well as ensuring you don't break any local taboos. Tours often include a visit to a Senoufou village to meet the people and explore their granaries.
More about Burkina Faso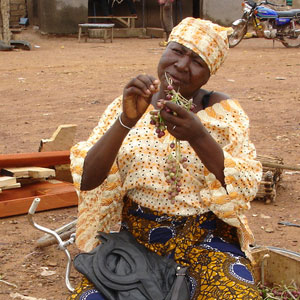 The best time to visit Burkina Faso is from late October to December when the searing climate turns down, just a notch, to "very hot".