Saturday morning in Asmara and, after a cappuccino, the city's inhabitants are found cycling down the palm-lined central boulevard, past its dilapidated theatre, the Art Deco cinema, and the Catholic cathedral, and enjoying the cooler temperatures that the high-altitude city affords. Eritrea has the kind of attractions that should pull in visitors: archaeological ruins, beautiful beaches along its long Red Sea coastline, and wildly creative Modernist architecture, much of it built under Mussolini during Italy's occupation.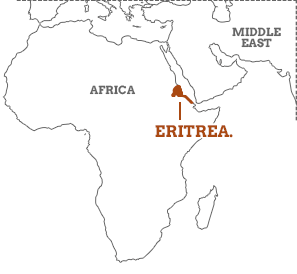 Asmara's curious main attractions include a graveyard of tanks, a scrap metal market, and a steam locomotive that runs out of the city and into the mountains.

Sadly, though, the country's recent history has kept it off the map – both literally, and for tourists. Eritrea was an Italian colony from 1896 until World War II, then a province of Ethiopia, which annexed it in the early 1960s, triggering a 30-year war. Eritrea eventually declared independence in 1993, but peace was short-lived and since 1998, tensions have bubbled along the Ethiopian border, with periods of outright war and more than 80,000 people killed. In 2020 Eritrea and Ethiopia became involved in the Tigray War against the Tigray people and a 2022 ceasefire changed little on the ground. Tourism, for now, barely exists beyond the summer visitors from the Eritrean diaspora. Even organised tours are subject to local authority restrictions, limiting travel to just a few towns and sites, some contingent on group size.
Eritrea is…
where Abyssinian landscapes, archeological ruins and colonial Art Deco architecture meet.
Eritrea isn't…
developed. The infrastructure would benefit from investment, and power sometimes fails, although its roads are fairly decent.
Eritrea isn't an established tourist destination, and there are no direct flights from the UK currently – you'll need to stop in Addis Ababa, Ethiopia. It's a diminutive country by African standards so travel times between key sights aren't too lengthy and 10 days is enough to explore the country's highlights. International visitors are not issued travel permits to move about the country independently, so small group tours with a private vehicle are the only way to travel here, in parties of typically no more than six people. Very few tour operators offer trips to Eritrea, which is bedeviled by a repressive political regime and internal travel restrictions.
1. Asmara
The Eritrean capital wasn't bombed during the Independence war and, although its modernist architecture, built under Italian occupation, is a little shabby now, it has earned the city UNESCO World Heritage status. Highlights include the Fiat Tagliero building, a petrol station shaped like a plane, the opera house and the Cinema Impero. Once you've seen these, it's time to enjoy the city's pleasant climate. Set yourself down with a cappuccino at one of its outdoor cafes.
2. Filfil
The area surrounding the town of Filfil is unique, a last surviving remnant of tropical forest that belongs to the Semenawi Bahri or 'Green Belt' area. This green, lush region is a huge contrast to the stark, dry landscape around. It's also a refuge for all kinds of wildlife, including birds, vervet monkeys and hamadryas baboons.
3. Keren
Sometimes dubbed the cultural capital of Eritrea, Keren is an attractive town in the highlands north of Asmara, on a 1,392m-high plateau surrounded by mountains. There's a popular livestock market, selling camels, sheep, cows and more, that pulls in traders and shoppers from miles around. History buffs may be interested in the World War II cemeteries for British and Italian troops, and the Italian architecture.
4. Massawa
This port town on the hot Red Sea coast dates from the Ottoman period, and was a centre of power during Egyptian and Italian colonial rule. It's an atmospheric place to wander around, with narrow alleys and crumbling buildings, including the Imperial Palace, bomb damaged during Eritrea's independence war. There's great seafood in the small restaurants by the sea and beautiful reefs around Green Island for snorkelling.
5. Qohaito
This archaeological site high on a plateau was, according to local legend, built during the time of the Queen of Sheba, around 750BC. There are interesting archaeological remains dotted around a vast area, including the pillars from a pre Christian temple, and remains that predate the Aksum Kingdom 100-940AD. Nearby are some beautiful cave paintings dating back 5,000 years and views over Qohaito Canyon towards the Red Sea.
6. Red Sea coast
The Gulf of Zula is a 50km cleft in Eritrea's coastline, and the beginning of Africa's Great Rift Valley. The village of Zula itself is home to the archeological site of Adulis, part of the ancient kingdom of Aksum, which dominated the area from 100AD to almost 1,000AD. It was a crucial trade hub with links to the Roman, Egyptian and Greek Empires.
Our top trip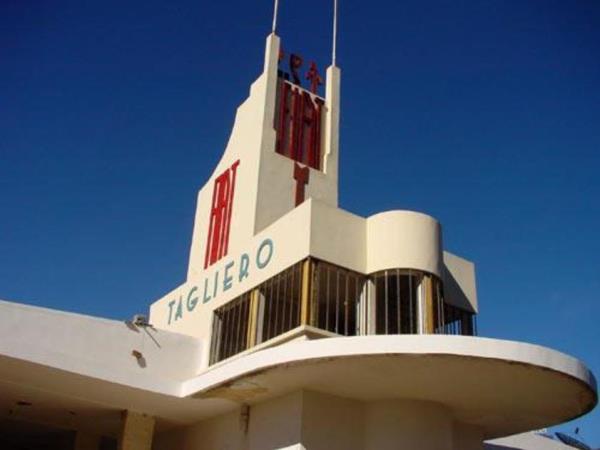 Small group tour. Eritrea's unique landscapes and culture
From
£3225

to

£3550
10 days
ex flights
Small group travel:
2024: 1 Mar, 27 Sep
2025: 7 Mar, 26 Sep
If you'd like to chat about Eritrea or need help finding a holiday to suit you we're very happy to help.

More Eritrea articles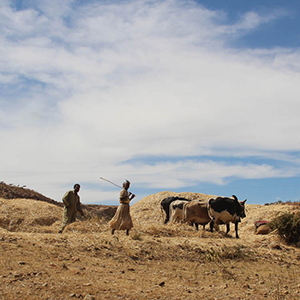 Find out the best time to visit Eritrea, whether you're visiting Asmara or the Red Sea coast.