Best time to visit Guinea-Bissau

Expect year-round warmth and humidity in Guinea-Bissau but avoid the rainy season, when its already poor roads become even worse.

Guinea-Bissau's tropical climate means it's generally hot and humid here, with its rainy season falling between June and October. Organised tours don't run during this time, as it's a soggy scene and the country's already poor infrastructure is worsened by the rain. November to April is the best time to go to Guinea-Bissau, and this is when organised small group tours depart; from December to April, the country gets virtually no rain at all. There's little fluctuation in temperature year-round here, with an average of 26°C. Between August and February, you can see nesting sea turtles on the Bijagos Archipelago.
Guinea-Bissau Weather Chart
Our Guinea-Bissau Holidays
Things to do in Guinea Bissau
Things to do in Guinea Bissau…
Catch the carnival. Held in the capital just before Lent, this annual event brings ethnic groups from distant villages to join in massive parades along the Main Avenue, followed by singing, dancing and drinking into the night. See people wearing traditional masks, warriors dressed in a crocodile skin and women wearing grass and glass bead skirts. Carnival is a mélange of the country's many groups and belief systems with a strong Portuguese influence, too – think Rio de Janeiro in West Africa.
Visit the Bijagos Archipelago. Comprising over 80 islands, only 20 of which are inhabited, these semi-tropical islands are home to two national parks, a UNESCO-listed biosphere reserve and the most important sea turtle nesting site in Africa. Its remote communities are governed by tribal chiefs and priestesses.
Meet local people. The human life of Guinea-Bissau is fascinating, with many ethnic groups and unique cultural practices. The Manjaco people who live in scattered villages around the Senegal border worship their ancestors via wooden sculptures that represent their spirits, while in the Bijagos Archipelago, there's a broadly matriarchal culture, with women managing the household, the economy and law.
Things not  to do in Guinea-Bissau…
Limit yourself to Guinea-Bissau. West Africa isn't your run of the mill destination, so make the most of being here by taking in more than one country. On a two-week tour you can explore Guinea-Bissau's northern neighbour Senegal, sometimes travelling through the Gambia, too. If you have three weeks, join an epic West Africa tour that starts in Guinea-Bissau and heads south through Guinea, Sierra Leone, Liberia, Cote d'Ivoire, Ghana, Togo and Benin. Alternatively, travel south from Morocco, through Mauritania and Senegal, finishing in Guinea-Bissau (you'll need four weeks for this). Be tempted to travel independently. Despite its cultural and natural wealth, Guinea-Bissau is a very poor country and not developed for tourism, with little infrastructure and bad roads. Joining a small group tour, with local guides, accommodation and transport all included, is by far the easiest and most enlightening way to experience Guinea-Bissau and its people. Come without vaccinations or suitable insurance. Malaria is present in Guinea-Bissau, and a Yellow Fever certificate must be shown on entry. Visit your GP six weeks or so before travelling and make sure you take out insurance that covers emergency treatment and repatriation, too.
Our top Guinea-Bissau Holiday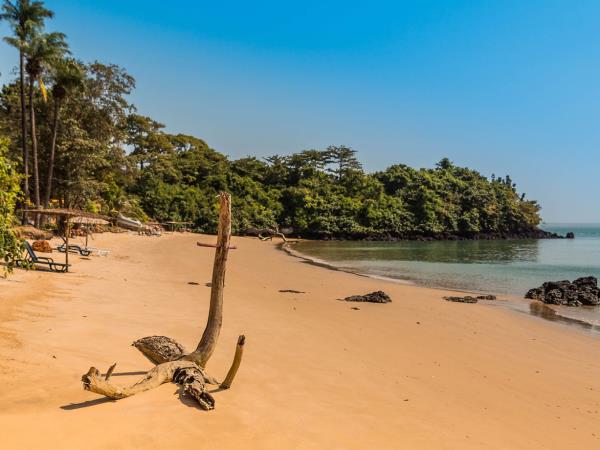 Explore tribal traditions and the Bijagos islands
From
£2799

to

£2875
9 days
ex flights
Small group travel:
2023: 27 Oct, 27 Dec
If you'd like to chat about Guinea-Bissau or need help finding a holiday to suit you we're very happy to help.

Guinea-Bissau Travel Advice
Chelsea Duce, from specialist travel company Native Eye, has this travel advice:
"The main draws are the Bijagos Islands and the tribal groups. The Baiotes people, for example, lead a very isolated existence and have a unique style of architecture, while in the Bijagos Islands, there are many authentic tribal traditions. Guinea-Bissau is a very interesting destination but there are only a few main sights, hence why we only spend five days there."
More about Guinea-Bissau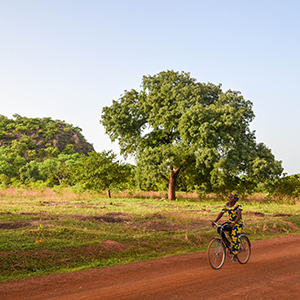 Wedged between Senegal and Guinea, this former Portuguese colony is well off the tourist trail, but home to cultural riches, exciting wildlife and biodiversity.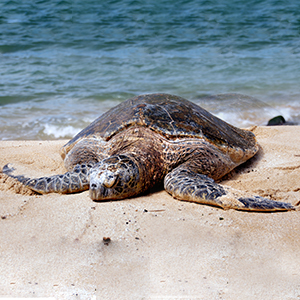 A scattering of over 80 beautiful and fascinating islands off the coast of Guinea-Bissau, the Bijagos Archipelago is something of a must-visit destination.