Where to go cycling in Sri Lanka
---
Sri Lanka cycling map and highlights
Sri Lanka could have been designed by a cyclist. It's compact – smaller than Ireland – and packs a lot into its petite teardrop footprint. Pedal between rice paddies, up into the central highlands and past ancient monuments and beaming people. Most cycling holidays are in small groups with a guide and vehicle support, so your bags are transported in the van and you can be, too, if you're overheated or hill-weary. Guides pick out the quieter back roads, most of which are surfaced, and generally cycling holidays follow a point-to-point route from Sigiriya in the north, through the high tea country around Kandy and Ella, and then down to the coast around Galle.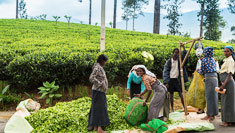 Ella
High up in Sri Lanka's interior the cycling's hilly but the air is cool. Pedal through tea plantations, arriving at the lovely village of Ella to view the sunset and spot the shimmering coast from famous viewpoint, Ella Gap. Hop off your bike and hike, too, climbing up Little Adam's Peak, or walk to Ravana Ella Falls where you can cool off with a dip.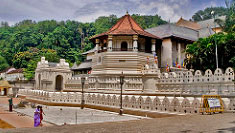 Kandy
Ancient Kandy is a tad overdeveloped, but its Temple of the Tooth is beautiful and most cycling holidays pass through. Kandy's roads are as old as the city and many cycling tours opt to drive the last few kilometres in to avoid the potholes. Riding in its environs is hilly, but there are temples to see and to the north, the Moorish town of Matale, with its excellent spice market.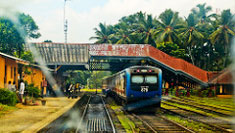 Nuwara Eliya
The hill climb from Kandy to Nuwara Eliya – the highest point on the island – is not for the weak of calf, but many who pedal through Sri Lanka say it's a highlight. This 84km route climbs 2,000m above sea level through paddy fields and up into tea country, to this celebrated hill station with its mock-Tudor cottages and lake. Having an off day? Take the train instead!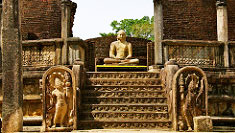 Polonnaruwa
Use a bike to explore the old, ruined city of Polonnaruwa, dating from the 10-13th centuries, for a unique exploration of one of Sri Lanka's finest ancient kingdoms and UNESCO sites. Many prefer it to Anuradhapura as the sites are more compact, but still worth pedalling around, and with a guide alongside you'll discover all the detail. Pedal beside the Topa Wewa lake, too, for some natural beauty.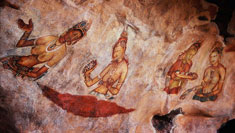 Sigiriya
Bag two key Cultural Triangle sights by cycling from Sigiriya to Dambulla to see the buddhas carved into rock at its famous cave temple, then pedal back through chilli and rice fields and put on your hiking boots, climbing the 1,200 steps of the famous 5th century Lion Rock fortress. At the top, find palace ruins, frescoes painted on the rock and epic views across the jungle.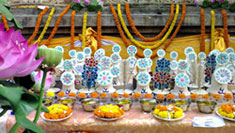 Tissamaharama
AKA Tissa, the ancient capital of the old Ruhuna Kingdom. Cycle around the 2nd century BCE reservoir Tissa Wewa, where locals swim and wash, and see the Maha Stupa and Sandagiri Dagoba. Then pedal to Kataragama temple, 16km northeast of Tissa, where people of all faiths come to seek favour with god Skanda. From Tissa, visit Yala National Park, the best place in Sri Lanka to see leopard.



Hello.
If you'd like to chat about Sri Lanka cycling or need help finding a holiday to suit you we're very happy to help.
Rosy & team.
01273 823 700
CYCLING IN SRI LANKA TRAVEL ADVICE
---
TIPS FROM OUR FRIENDS IN SRI LANKA

Sampath Ariyarathne, from our supplier Sri Lanka Eco Tourism, has this advice:
Why cycle in Sri Lanka?
---
"Cycling is a great way to discover the amazing diversity of Sri Lanka and its different landscapes, and to get immersed in the local culture. We provide world class cycling tours covering all the great wonders of this beautiful island: mountains, valleys, tropical rain forests, reservoirs, ancient cities, pristine beaches and remote villages. Furthermore, you will learn about a 2,500-year-old culture and gain an insight to Sri Lankan lifestyle."
Tips on what to wear
---
"When it comes to the clothing, the most important thing is to feel comfortable when cycling and to be prepared for different climate conditions. Especially in the mountain areas, the weather can be unpredictable. We recommend lightweight clothes and footwear suitable for cycling. When visiting temples and other religious places, the shoulders and legs down to knee level must be covered."
Best areas for cycling
---
"Among all the beautiful cycling destinations, my personal favorite is the mountainous region around the city of Kandy, where you pedal in the peace and calm of the countryside, on the little roads through villages and paddy fields, and discover the authentic Sri Lankan way of life."
Cycling conditions and when to visit
---

John Penge, from our Sri Lanka cycling supplier Exodus, has advice on when to visit:
"We run a cycling trip all year round, which gets affected by the monsoon that hits the south and west regions of the island. It is fine to cycle in the rainy conditions, but extra care is required. During the monsoon months the groups won't experience all day, every day rain. Bring a lightweight waterproof jacket and cycling gear for the rainy conditions. Sri Lanka is a hot and humid country, but there are areas in the interior that are at higher elevations and so have good conditions for cycling. Humidity does have an impact on the cycling, but we grade the trip accordingly and the guides keep a close eye on the group's abilities. I went to Sri Lanka in February and rate this as the best time to visit the regions that we go to on this trip. January is also very good."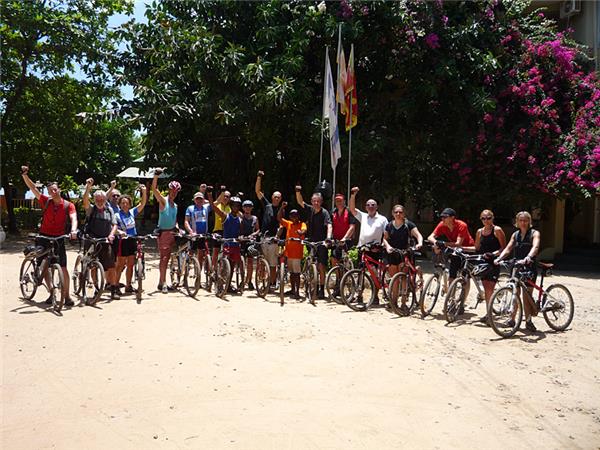 Ride the cool highlands, jungle parks and ancient Buddhist cities
From
£2429
15 Days
inc UK flights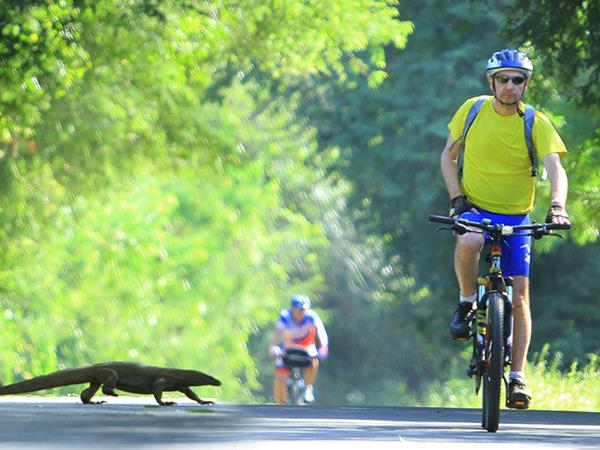 Sri Lanka highlights on two wheels - 14 days cycling tour
From
£1634
14 Days
ex flights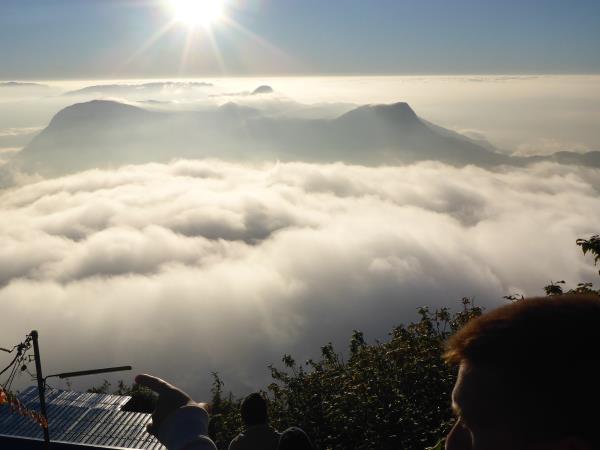 Easy cycling & walking from the highlands to the coast.
From
£1490
17 Days
ex flights