Sri Lanka tops many travel wish lists, and it's not hard to see why. The wildlife ranges from blue whales and elephants to leopards, sea turtles and rainforests teeming with monkeys and peacocks. Adventurous families can set off on activity holidays. Beaches woo surfers and honeymooners alike. And there are myriad cultural attractions, from coastal cities to the misty shrines of the Hill Country. Our responsible Sri Lanka holidays help nudge tourism here in the right direction, using local guides and smaller, family-owned accommodation for out-of-the-ordinary experiences that actually benefit Sri Lankan communities, while ensuring wildlife tours put the animals' welfare first.
Our top Sri Lanka holidays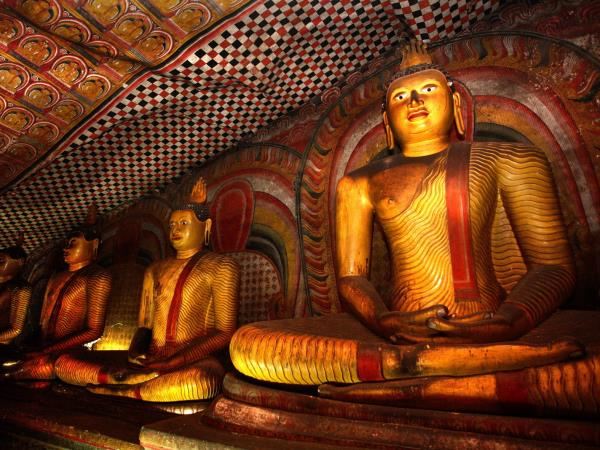 14 days
ex flights
Independent tailor made holidays to Sri Lanka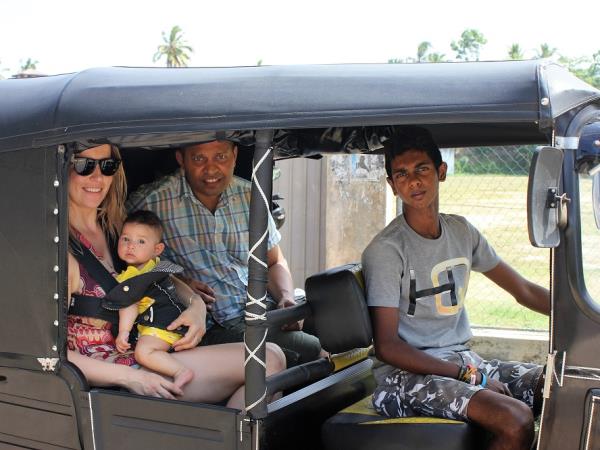 13 days
ex flights
Sri Lanka active tour with children with best family hotels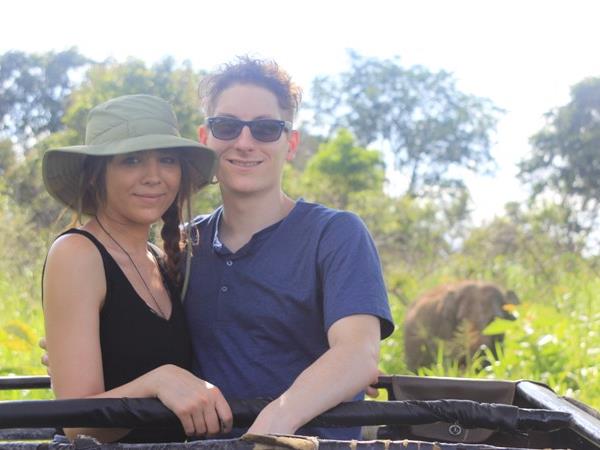 14 days
ex flights
An exciting mix of culture, nature, wildlife and beaches
About our Sri Lanka holidays
Cultural attractions in Sri Lanka
Guidebooks have concocted the 'Cultural Triangle' – a circuit with three temple-laden cities (Anuradhapura, Polonnaruwa and Kandy) at its corners, and Sigiriya rock fortress and the Dambulla Caves in the middle. But often, the cultural attractions in Sri Lanka are as simple as eating banana-leaf lamprais elbow-to elbow with office workers at a Galle bus station or jittering along unmade beach roads on a tuk tuk. Experiencing the serenity of Sri Lankan Buddhism and yoga are cultural draws, too; the Temple of the Sacred Tooth Relic is said to house one of Buddha's gnashers. You can also visit towering roadside Hindu temples and Catholic cathedrals.
Wildlife holidays in Sri Lanka
Wildlife holidays in Sri Lanka
introduce you to a stronghold of the Asian elephant, which roams free in Udawalawe and Yala. Yala National Park is also home to the slippery leopard. Langur monkeys are more likely to seek you out; hold on to your lunch at the tourist spots. Elsewhere, the forests chirrup with over 400 species of birds, monitor lizards snooze under sunloungers, and out in the choppy Indian Ocean goliath
blue whales
sail by. Sadly, Sri Lanka is also a gauntlet of elephant rides and dubious turtle sanctuaries, so travel with a responsible company to see the best of wildlife in Sri Lanka.
Family holidays in Sri Lanka
You'll see Sri Lanka with a renewed sense of wonder when you travel with kids. There's near-guaranteed wildlife viewing in the elephant-friendly national parks. The trains are safe and easy to navigate, especially when you travel with a tour company that specialises in
family holidays to Sri Lanka
. You could wind up chugging through jungle and across mountain passes to Ella, where you can wander through tea plantations to Little Adam's Peak. Back on the coast, pancake-flat beaches – and, in fact, any patch of green – double as cricket pitches when the schools let out; extra fielders are always welcome.
Cycling holidays in Sri Lanka
You'll need to leave your Lycra and Tour de Force mindset at home on a
Sri Lanka cycling holiday
. It's steady business, sometimes because you're meandering from coconut stalls and spice markets to jungle Buddhist temples and mirrored rice paddies. Other times, you might be slowing down because you're toiling your way into the pinstriped Hill Country – scenic and cool, but a near-constant climb. This is slow travel at its best, forcing you to look around. Our
cycling in Sri Lanka travel guide
goes into the ins and outs of freewheeling around the island.
Holidays to Sri Lanka & the Maldives
Look at a map, and you'll see that
Sri Lanka and the Maldives
are tantalisingly close. And although there's just a 1.5-hour flight between Male and Colombo, the two countries offer very different travel experiences. You can join the honeymooners and scuba divers staking out a castaway island in the Maldives or hop on a dhoni cruise that takes you to lived-on islands away from the insular hotels. Sri Lanka might only have the one island, but it's a diverse capsule of sand-swept seaside cities and misty mountain villages, of leopard jungle and elephant grasslands, and of Hindu and Buddhist temples.
Types of tours & holidays in Sri Lanka
Small group holidays
are one of the best introductions to Sri Lanka – or to a corner that you haven't yet explored. Some guide you around the whole island over a couple of weeks, while others take on a theme: cycling, food or yoga. If you're a solo traveller, you'll always have someone to catch up with over a glass of arrack after a day's exploring.
Wildlife tours
seek out elephants, leopards, flashy magpies and shy sloth bears. Travelling with the kids? Whether you're taking tots or teens,
family holidays
match you up with accommodation and modes of transport that suit your needs.
If you'd like to chat about Sri Lanka or need help finding a holiday to suit you we're very happy to help.