Often described as being sandwiched between Ghana and Benin, it is worth remembering that it is the sandwich filling that is usually the most flavoursome bit. And Togo, a country the same size as Croatia, with its vibrant culture, ethnic mix and biodiverse landscapes certainly makes the most delicious filling. One that could easily be consumed alone without the bits on the side but which, for now, still only tends to be served up as part of a West Africa package. Albeit a very pretty and plucky package. First add the warm Togolese welcome, followed by the 56km of Atlantic coastline. Then add extraordinary remote indigenous villages, voodoo traditions and national parks which are habitat for elephants and more, and you will be definitely be ready to tuck into Togo.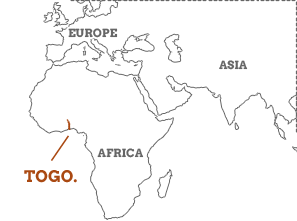 It feels as if most of Togo is still off the beaten track. With a lot of talk about voodoo and magic, it was in the quiet villages and mountain landscapes where I felt its real magic

Togo is...
a cultural adventure. Less destination, more revelation.
Togo isn't …
just about the south coast. Head north for mountains, ancient culture, national parks and wildlife.
Togo is divided into five regions which, from south to north are known as Maritime, Plateaux, Centrale, Kara and Savanes. Most tourism is still focused around the Maritime region, due to the fact that its capital, Lomé, has long been the major port. As well as the fact that the Gulf of Guinea is somewhat gorgeous. When you travel north, however, you get the feeling that you are climbing a series of ladders that lead from one fascinating attic after another, each stuffed with beautiful artifacts, secret corners and ancient stories. So, just keep climbing.
Kara & the Kaby Mountains
1. Kara & the Kaby Mountains
Kara is the capital of Northern Togo, built by German colonists and also in the heart of the indigenous Kabiye people's lands. It is also gateway to the Kaby Mountains, or Massif Kabye, where traditional villages made up of 'soukala' or rings of beautifully crafted round huts, are still home to skilled artisans from ironworkers to weavers, potters to basket makers. Check out the market at Ketao.
2. Koutammakou
You won't find it on Google Maps, because this UNESCO World Heritage Site refers to a traditional settlement that spreads through the Tamberma Valley. The homes were built by Batammariba - also known as Tamberma - people in 17th century to flee threats of slavery from neighbouring Benin. Now icons of Togo, their stunning mud houses known as takienta are more like forts than mere dwellings. This is a 50,000 hectare-wide view into Togo's living culture.
3. Lake Togo
More lagoon than lake, it's separated from the Atlantic by a coastal strip. The town of Togoville on its shores is traditional Togolese and taking a wooden canoe, or pirogue, across the lake is a wonderful way to travel Togo pace. Togoville has many voodoo sculptures on display in front of houses, although there is also a shrine to the Virgin Mary who appeared in the 1970s apparently. It's all happening in Togoville.
4. Lomé
Lomé was a busy capital and port throughout both German and French colonial times. Since gaining independence in 1960 it just keeps growing, the coast road along the Gulf of Guinea being its main artery. The hub of tourism is actually its markets, famous for traditional voodoo and fetishes. If love of water is more your thing, the beach is always close. Although go with local people; the currents and coastal conditions have hidden dangers.
5. Notsé
An important town in terms of getting your head around Togo's cultural and social history built in 1600 by the Ewe people, one of Togo's indigenous peoples who were displaced at that time. The Ewe Chief of the time built a 14.5km wall around the town to protect his people, and you can still see remnants of it. It is the last home of the Notsé people before colonisation.
6. Sokodé
Main city of Togo's Centrale region, and home to theTem or Kotokoliare people. It is also gateway to Fazao-Malfakassa National Park where elephants, monkeys and eclectic birdlife inhabit the savannah grasslands. Tourism in the park is still minimal, with Togo's emphasis being on cultural heritage right now. But as the local population swaps poaching their elephants for protecting them, it is definitely time to start supporting this park.
If you'd like to chat about Togo or need help finding a holiday to suit you we're very happy to help.

More Togo articles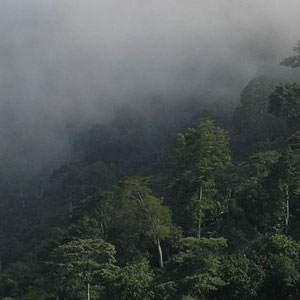 It is always tropical here, so the best time to go depends on if you want it hot or really hot.