Best time to see wildlife in the USA

I hiked Bryce Canyon last December. No tourists, just pink sandstone spires dusted with snow, and a bald eagle soaring overhead. All my Christmases had come at once.

Wrap up if you want a good chance of spotting bears in the wild in the USA, as the best times are spring – when they come out to hunt for food after the winter fast, and autumn – when they are stocking up. For Kodiak bears in Alaska the time to go is autumn, when they feast upon the migratory salmon. You can warm up in Hawaii, however, where whales come out to play between January and May. Early autumn is rutting season, so it's a good time to spot elk and deer as they get all territorial and search for mates.
Wildlife holiday in USA travel advice
Nature
Richard Hanson, Managing Director of our top supplier of USA holidays, Grand American Adventures is a fount of knowledge about wildlife watching in national parks:

"Please don't invade the animals' space. These national parks are not for us, they are actually for the wildlife, so let's keep them wild. Follow the rules, stay on the path, don't litter, don't feed the animals and so on. As tour leaders we would really hit home about these points."
"Taking photographs without actually stopping to look at what is out there is something that really bothers me. It is the Facebook culture thing. Watch the wildlife and just take it in."
Wolves
Martin Royle, Director of our supplier Royle Safaris knows the best time to go on a wildlife holiday in the USA if wolves are your calling:
"By far the best time to try and see wolves in the USA is during winter. This is due to the fact that after the annual rut of the bison and elk the males are very tired (near constant fighting and mating for weeks on end) and so they are easy pickings. The wolves also dominate the ecosystem during this period as the bear species are hibernating.

It is the main breeding season for the wolves and so they are more active in trying to find mates and establish new packs. So I would recommend January – February for wolf watching in the USA."
Guides
"Make sure you have a good guide - invaluable when you are looking for an intelligent top level carnivore that is naturally elusive and shy. They also have huge territories and very rarely stay in one place for very long, so someone who knows the area is vital. Also someone who knows the wolves and the individual packs and pack members and subtle variations in temperature, weather and prey movements can affect where certain wolves and packs are likely to be. We use a Yellowstone ecologist for our wolf watching tours here and he has direct access to the wolf biologists who study the wolves on a daily basis."
Bears
Tom Brown, from our bear watching supplier, Natural World Safaris, which runs specialist trips to Alaska:

"I recommend bear watching for families, especially in somewhere like Brooks Falls, Alaska, where you might see 20-30 bears at one time fishing for salmon. A weeklong trip of pure bear watching for kids, maybe not so much. But if you are building a bespoke trip with other activities such as kayaking, whale watching and so on, then it definitely would be an attractive option for families."
Our top trip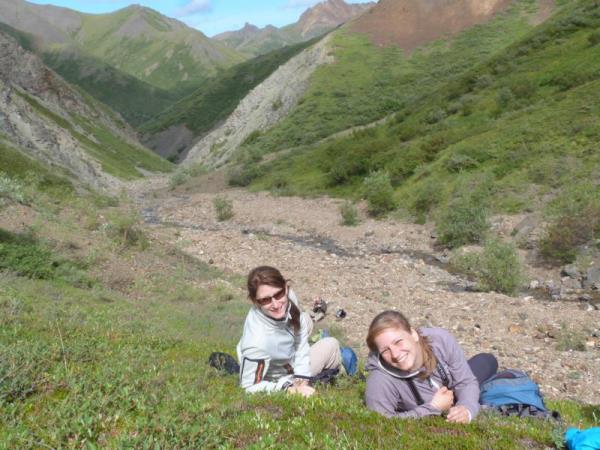 Experience untouched wilderness off the beaten path
From US $3090 12 days ex flights
Small group travel:
2024: 16 Jun, 7 Jul, 28 Jul, 18 Aug
If you'd like to chat about USA wildlife or need help finding a holiday to suit you we're very happy to help.

Wildlife holiday in USA advice from our travellers
At Responsible Travel, we think the best people to advise our travellers are often... other travellers. They always return from our tours with packing tips, weather reports, ideas about what to do - and opinions about what not to.

We have selected some of the most useful USA wildlife holiday tips that our guests have provided over the years to help you make the very most of your holiday - and the space inside your suitcase.

Have good hiking boots and take your walking poles

- DC Gibson on our Zion, Bryce and the Grand Canyon holiday
"As they recommend, take plenty of layers and wet weather clothing (activities take place regardless of weather so you need the right stuff for hiking & kayaking, as well as watching the scenery and wildlife from the boat. Don't worry about "evening clothes" - most people only changed in the evenings if their day clothes got wet, and then jeans are fine."
- Lavinia Martins on our Alaska Adventure Cruise
"I would just say don't hesitate!... the whole stay in Alaska was wonderful from start to finish. Seeing all the wildlife, in Denali National Park (bears, caribous, wolves...),when on a boat in the Kenai fjords (orcas, sea lions, humpback whales...), but also just when travelling casually on a road, was fantastic: they're just part of everyday life in Alaska… loved the part when we got to kayak on very beautiful Sunday morning, on very calm water, and the aim was not to reach a certain point or to be as fast as possible, but just to enjoy the wonderful scenery of this bay, kayak along the rocks and look at the sea stars and jelly fish, while encountering sea otters swimming nearby and even spotting a whale at a relative distance."
- Bettina Bernhardt on our Alaska adventure holiday, salmon run.
"Carry bear spray if possible and don't run if you see one. And check out the
National Park Service advice page
for more details."
– Catherine Mack

Don't be freaked out by the idea of bears. But you do need to be bear aware. Walk in groups, don't run ahead, make plenty of noise in areas known to have bears and keep food hidden.

More USA wildlife articles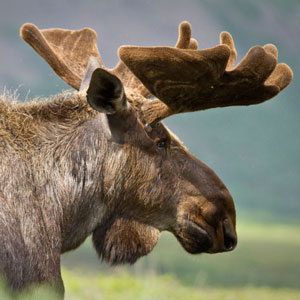 Between the US cities are impossibly vast expanses of nature, where moose, wolves and bear roam in fantastic landscape.