Where to go volunteering with animals
---
OUR INNER SANCTUARIES
The world is your oyster. Although there isn't a lot of volunteering with oysters going on, it has to be said. There are lots of other fragile treasures to be protected around the world however. Volunteering with animals in sanctuaries and wildlife centres usually involves working with endangered creatures that have been rescued from human intervention, be it hunting, overworking or keeping them as pets. From turtles in Costa Rica to orangutan in Borneo, there are plenty of fauna to fawn over. Care for, feed, clean and love in environments that were built especially for that purpose, but where you are never too far from the natural habitats either for those all important days off.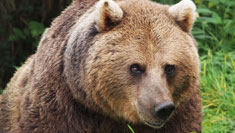 Bears in Romania
A very unique situation, working in a sanctuary that rescues bears that have been abused over the years. In most cases, tragically, this has been for tourism purposes, with Romania once notorious for its dancing bears. With over 80 bears in situ, this is a place to feed, clean and care for the bears, contributing to their eventual rehabilitation and, ideally, readiness for life in the Carpathian Mountains again.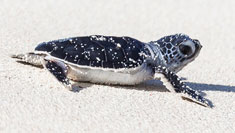 Costa Rica Turtles
It's a win win really, working on conservation and monitoring projects that protect sea turtles, their eggs and hatchlings, along the tropical beaches of Costa Rica. Working within the turtle season which is July-Dec, be prepared to do night time beach patrols, tag turtles, help the hatchlings back out to sea, and live at one of several volunteering centres on the beach. Tough work, but someone has to do it.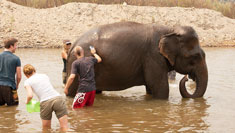 Elephants in Thailand
Time does heal as Thailand's elephant sanctuaries show, with a complete role reversal going on. Having long had a culture of working elephants, it's now tourists doing the work to rescue elephants that have suffered at the hands of humans. Working closely with mahouts (traditional elephant trainers) feed them, bathe them and bond with them. DIY and mucking out are also par for the course.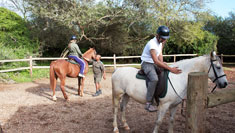 Horse rehabilitation in South Africa
Working in a horse rehabilitation centre on South Africa's Eastern Cape, where abused or neglected horses are brought to be helped and healed on a farm that is wholly dedicated to equine care. Although these projects attract horse experts, you don't need to be a brilliant rider to come. Horses need lots of loving to get back on their feet. It's not all about galloping them on nearby beaches, but it helps.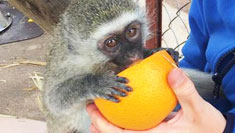 Monkeys in South Africa
There aren't many hands-on projects but working with rescued or injured monkeys does invite one to one care. At South Africa's largest primate rehabilitation centre, there's lots of work to be done preparing food, cleaning enclosures, and doing general maintenance, all preparing the monkeys for release back to the wild. A project very popular with volunteering families and their little monkeys.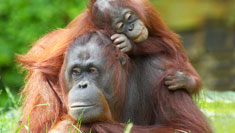 Orangutans in Borneo
From Sepilok in Sabah to the Matang Wildlife Centre in Sarawak, these are vital projects working in sanctuaries that rescue and rehabilitate orphaned, injured and captured orangutans. The work is full on, and cuddling orangutans is not an option, due to the threat of them catching colds and other diseases. But this is primate care at its peak, often working with or staying in indigenous communities.



Hello.
If you'd like to chat about volunteering with animals or need help finding a holiday to suit you we're very happy to help. - Rosy & team.
01273 823 700
Volunteering with animals travel advice
---
TIPS FROM OUR EXPERTS ON THE GROUND
Accommodation advice
---
Erin Sparks, from our supplier, Pod Volunteer, shares her wildlife conservation advice: "When we describe accommodation, we tend to undersell and over deliver, so if anything we describe it as little bit more basic than it is; it's very difficult because everyone has different expectations, but all accommodation is of a very liveable standard… Some are dorms, others you share with between two and four people – it varies and volunteers are responsible for keeping their area clean and tidy. You're there to slot in and help out as opposed to be waited on hand and foot."
How to choose an organisation
---

Anne Smellie, from our supplier, Oyster Worldwide, shares her volunteering with animals travel advice:
"Think about what you're passionate about, but above and beyond that, book your trip with an organisation that you trust, that has a good reputation and that – very importantly – has been out on the trips that they champion. The animal welfare and wildlife conservation world is sadly peppered with opportunists trying to pull the wool over volunteers' eyes as to what it is they're actually helping to achieve on a conservation project, but it is very difficult to pull the wool over someone's eyes who has actually been there firsthand and has experienced everything that happens there."
Avoiding exploitation
---
Anne Smellie, from our supplier, Oyster Worldwide, explains why we don't promote projects that work with captive lion cubs, as they may be sold on to canned hunting facilities: "This is a really controversial topic and sadly, I speak to a lot of people who have unwittingly gone on a project to work with lions and then upon arrival realised that the trip is not at all as it seems. Even worse, a lot of people will arrive and not find out that the project is corrupt. It simply exists as part of the culture of wanting to make money out of animals and, the most upsetting thing is that it's completely legal."
Volunteering with animals travel advice
---
TIPS FROM OUR TRAVELLER
At Responsible Travel, we think the best people to advise our travellers are often... other travellers. They always return from our tours with packing tips, weather reports, ideas about what to do - and opinions about what not to.

We have selected some of the most useful volunteering with animals travel advice that our guests have provided over the years to help you make the very most of your holiday.
"It was fantastic to be directly involved in a conservation operation for some of the most endangered animals in Africa. Volunteers were able to actively participate in activities to anaesthetise and move animals and other research, as well as handling a variety of animals on a regular basis. The highlight of my two weeks was conducting a game count on horseback......Two weeks is probably not enough. Look out for options to volunteer for a week at Neuras and Kanaan and book before you go - these options are very popular. There are also various reasonably priced safari options which are worth looking at." – Frances Toomey on our Namibia wildlife sanctuary volunteering holiday

"Think about what is more important, good weather and fewer turtles or more turtles and bad weather. We went for the latter and it was definitely worth enduring the daily storms for the experience of seeing the baby and adult turtles." – Anna Hulton volunteering with turtles in Costa Rica

"Volunteering at the wildlife sanctuary was amazing…The accommodation is very basic - some days there is hot water for showers and other days there is no water. Be adaptable. If you are interested in being part of the Sanctuary's mission, there are daily duties that need to be completed. Be prepared to work at least 8 hours per day. Some of the volunteers during our stay preferred to treat this as a "fun" vacation which left more work for the dedicated volunteers." – Carolyn Anderson volunteering with wildlife in Malawi.

"Take a trip to a charity shop before you leave to buy shirts/tshirts etc as part of the fun is getting wet and dirty when cleaning and playing with the monkeys. Leaving things behind when you depart helps other volunteers. Take a pack of rubber gloves and leave behind what you don't use." – Sara Lee, Volunteer with monkeys in South Africa

"We stayed at the volunteer house for 2 weeks, which we felt was long enough to do everything we wanted to do, as 1 week would have felt very rushed to fit it in. I would recommend taking books and games etc for when you have free time. You really get out of it what you put in." – Sarah Lund volunteering with elephants in Thailand