Masai Mara village stay, Kenya
Responsible tourism
Responsible tourism: Masai Mara village stay, Kenya
Environment
The Maasai have lived in harmony with their environment and wildlife for thousands of years. We do not eat game meat like many other African tribes and wild animals therefore stay close to our villages at night because they know they are safe there.
The women in Enkereri Village make alternative fuel briquettes out of dried cow dung, leaves and waste paper, which we collect from local schools and safari lodges. We do this because we know that cutting down trees for firewood is harming our environment - both our cattle and people rely on natural resources for our very survival, so we protect these at all cost.
Water is precious; we know this better than anyone. At times of the droughts hundreds of our cattle starve to death and we suffer terribly. We do not have running water, but from the monies we earn from tourism we have installed a rainwater harvesting system that collects rain water from the roof of our village nursery school in Enkereri. Out of the rainy season we have to walk many kilometers each day to fetch water from local streams or the river. We therefore do not waste water - it is hard come by.
Our huts are made out of natural resources including cow dung so we have no negative impact in this respect! There is also no electricity in the village. We use hurricane or solar lamps and cook using fallen wood, biogas or briquettes.
Our transport is our legs. The Maasai walk great distances to go about our daily lives, which sometimes brings us into the path of elephants, lion and other dangerous wildlife.
Community
The income from our village homestay provides both a livelihood for individual host families and benefit to the village and the wider Maasai community. For each 6,000KS paid to stay in our village overnight, 1,500KS goes into our village's tourism development fund, with the remaining 4,500KS going to your host familiy. Our tourism development fund is used to fund development projects in the village such as expanding our nursery school and paying teachers' salaries, installing a rain water harvesting system and shallow well, and much more. In Enkereri we are currently saving our tourism income towards the drilling of a borehole in the village so that we can have safe clean drinking water all year round, and in Ewangan we are saving towards the expansion of our local nursery school.
We also help out people in our community who have problems; like paying for their health costs when they are sick or helping out with children's school fees.
As villages we are actively campaigning for fairer forms of tourism that benefit local communities like ours. Some of our elders are at the forefront of the Maasai Villages Initiative, which is making great inroads into ending the exploitation of Maasai villages all across the Mara by Kenya's driver guides when they bring tourists to manyattas for day visits. We are working hand in hand with the UK-based social enterprise Tribal Voice Communications (www.tribal-voice.co.uk) and the Travel Foundation on this ground-breaking responsible tourism initiative to reduce poverty and change lives through driving the sustainable tourism agenda forward in Kenya for the benefit of local communities like ours.
Elders within our community are also lobbying the government on land issues in Kenya that have disadvantaged our people.
Photos © Georgina Cranston
Popular similar holidays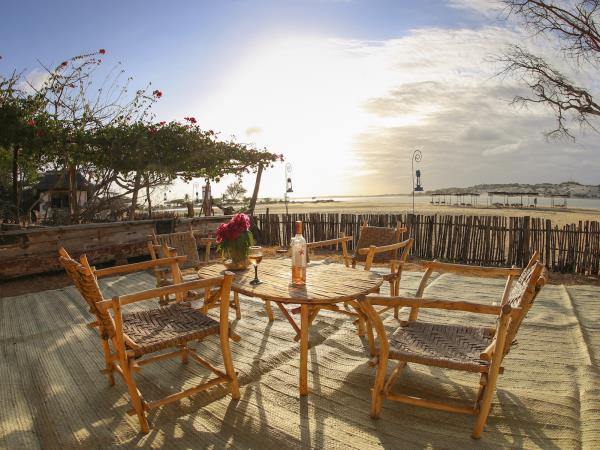 The perfect place to come and relax for days or weeks
From £100 per accommodation per night (sleeps 2)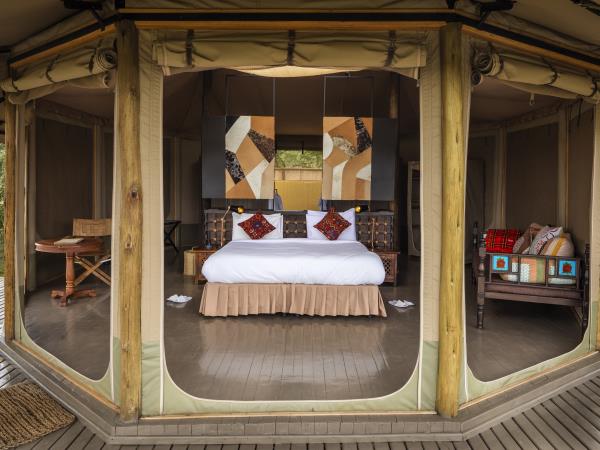 A modern safari camp in the wilderness
From US $375 - US $475 per accommodation per night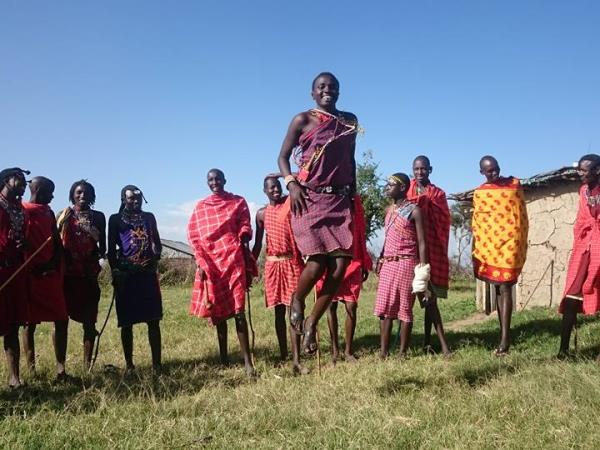 Live with a local Maasai tribe
From US $70 per person per night