Kenya travel guide
---
2 minute summary
Kenya has been in the tourism game longer than virtually any other African country – and it shows. Other nations may boast higher mountains, bigger game reserves, more exclusive lodges and more exotic culture, but Kenya's decades of experience means it still tops many travellers' lists, with superb service, tried and tested itineraries, and the understanding that its people are as important as its wildlife in creating the perfect East African holiday. Kenya's vast grasslands are safari-classic, with wildlife as far as the eye can see; the only interruptions being a scattering of acacia trees and life-giving waterholes.
It's all about choice here – whether you want secluded luxury or the Big Five on a
budget, Kenya delivers - shunning the idea that safaris are only for the elite. Families will
find guides who know how to inspire budding biologists – and lodges designed with children in mind. From tourism's colonial roots, Maasai-run camps are now springing up on community-owned land, revealing this tourism veteran's progressive attitude towards both tribes and tourism, and a well-deserved recognition of a fascinating history that stretches back further than any other region of the world.
Journey on through our Kenya travel guide for more inspiration…
Kenya is...
the land of quintessential savannah landscapes,
filled with wildlife.
Kenya isn't...
just for safaris. It has a
rich culture
, stunning coastline and Africa's second highest mountain.

Hello.
If you'd like to chat about Mount Kenya or need help finding a holiday to suit you we're very happy to help.
Rosy & team.
01273 823 700
What we rate & what we don't
---
Our best & worst of Kenya holidays
Underrated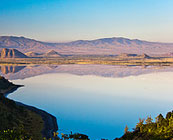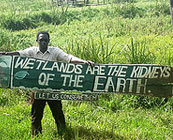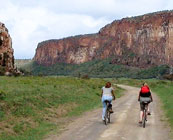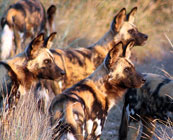 Rift Valley
The 9,600km-long Rift Valley has shattered eastern Africa, leaving behind a trail of lakes, islands and lush oases. Eight lakes sprang up in Kenya; Naivasha has over 400 species of birds, flitting about amongst the hippos, Elementaita is a deep blue soda lake, attracting white pelicans, and Baringo has a floating restaurant. Geological activity continues in the Rift, with hot springs and steam vents bubbling from the deep.
Conservancies
We just love Kenya's conservancies. Owned and managed by local communities – often the Maasai – they're filled with wildlife and genuine cultural encounters. You can do bushwalks and nighttime safaris (not permitted in national parks or reserves) and there are far fewer visitors. On top of that, your fees go back into the community and conservation. Read more about them here.
Two wheels good
Africa is rarely thought of as a destination for cyclists; even less so the animal filled wildernesses of Kenya. But it's catching on. Cyclists can cover more ground than walking safaris, while getting up close to wildlife and really experiencing being out in this phenomenal landscape. Plus you get to leave the juddery jeeps behind – and experience a sense of freedom.
The Centre & North
As the masses rush to see the Mara and the Migration, central and northern Kenya has been left in peace. Explore Samburu, home to Elsa the Lioness; the pretty African wild dogs of Laikipia, and the high-altitude awesomeness of the Aberdares, criss crossed by canyons and cascades. Even Mount Kenya's slopes remain relatively unexplored, despite its exquisite flora and rare wildlife.
Rated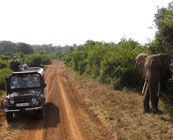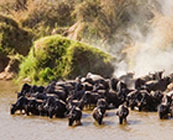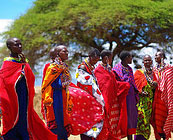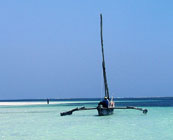 Game drives
Whether you're watching a million wildebeest attempting to cross the Mara River without getting eaten by crocodiles, tracking the huge elephant herds of Amboseli against the backdrop of Kilimanjaro or visiting the highly endangered black and white rhino, Kenya is the king of game drives. Try and squeeze in a walking safari too – or a nighttime game drive in a conservancy.
The Masai Mara
This national reserve is synonymous with both wildlife and the Maasai tribes. A stage for the Great Migration, the Mara sees some two million wildebeest and zebras spilling into it from Jun-Oct – if they survive the precarious Mara River crossing. The surrounding Maasai conservancies give the chance to spend time with this fascinating people, with bushwalks, village visits and warrior training lessons.
Maasai culture
Of Kenya's many tribes, the Maasai are easily the most recognisable, thanks to their tall stature, scarlet blankets and their long relationship with tourism. Visitors can stay at Maasai-owned camps and lodges, go for bushwalks with a local guide on Maasai-owned land, as well as seeing craft and warrior demonstrations, dance and music performances.
The coast
Kenya's coastline can rival that of any tropical island – from the luxurious resorts to secluded keys, sprinkled in the warm Indian Ocean. Diani's 10km of white sands are a classic, palm-fringed retreat – check out the reefs and the colobus monkeys. Lamu offers archaeological sites as well as beaches, and Malindi – the Italian favourite – has a cluster of affordable hotels, restaurants and bars.
Overrated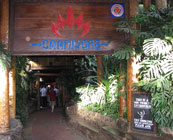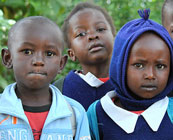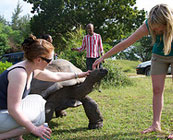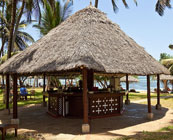 Carnivore Restaurant
With over 1,000 visitors a day, Kenya's most famous restaurant is, in one visitor's words, "where everyone goes to eat the wildlife they've just seen in the Masai Mara." But however delicious your wildebeest steak, we find the "Beast of a Feast" overcrowded, overhyped and, with its Maasai sword skewers and zebra print décor, frankly a little tasteless
Volunteering with vulnerable children
Kenya's high poverty levels combined with the number of families devastated by HIV means that orphanages are, sadly abundant. We do not support short-term volunteer placements with vulnerable children, especially with unqualified volunteers. Read more about our policy here.
Haller Park
Haller Park, near Mombasa is a place where you get to do all the things you're not allowed to on game drives – pet tortoises, feed giraffes, play with monkeys. At Responsible Travel, we don't support zoos or tours that visit them. Read more about our stance here. And stick to your wild safari.
All-inclusive resorts
In a country as poor as Kenya, tourism has the power to create skilled jobs, increase salaries and local investment. However, all-inclusive resorts are the clear exception to this rule. Scattered along Kenya's gorgeous coastline, they suck tourist money from the local economy, and rarely offer any kind of authentic Kenyan experience. Steer clear.
Food, shopping & people
---
Travel like a local on your Kenya holiday
Eating & drinking in Kenya
---
The ubiquitous ugali is rarely a traveller favourite. The local staple is a tasteless paste of maize flour and water.

Corn on the cob is roasted on roadside grills – a tasty snack when travelling. It's extra good with lime and chilli.

Indian influences include spiced biryani, chapatis and sweet, milky chai.

Non-alcoholic Stoney Tangawizi is a super refreshing, and tongue-tingly gingery beer!
Black

and

white

rhino are the

same colour

. But you can tell them apart – the white rhino has a

wide, flat mouth

. The black rhino's mouth is

pointy

.
People & language
---
Kenya is home to more than 40 ethnic groups, as well as Arab, Indian and Pakistani communities who migrated here centuries ago. Tribes such as the Maasai and Samburu still lead largely traditional, pastoral lives, with some still semi-nomadic. The national languages are English and KiSwahili – which is surprisingly easy to learn.

The word you'll likely hear most is "mzungu" – the KiSwahili word for a white/foreign person.

"Hujambo" is the correct KiSwahili greeting (Hello, how are you?) "Sijambo" is the response (I am fine)

"Thank you" in Maa – the language of the Maasai and Samburi: "Ashe naleng!"
Gifts & shopping
---
You may love the idea of having your own baby elephant – so how about fostering one through the Sheldrick Wildlife Trust? Saves you having to figure out how to squeeze it in your suitcase…
Bombolulu in Mombasa works with over 100 craftspeople – many of whom have disabilities. Their gorgeous products include bags, jewellery and wood carvings.
Buy a kanga – a colourful wraparound with Swahiki sayings printed on them. Useful as a towel, sarong, scarf, cover-up – and a lovely, authentic souvenir.
Never purchase items made from endangered species – including ivory, coral or turtle shell.
Kenya is one of Africa's best known tourist destinations – but its main income actually comes from
exporting coffee.
How much does it cost?
---
Dinner for two at an upmarket restaurant - £10

Corn on the cob on the street - 14p

Bottle of Tusker beer - £1.30

Entry to Sheldrick Elephant Orphanage - £3.50

A Shilling is known locally as a "bob"
– after the old UK shilling coins.
A brief history of Kenya
---
Kenya's history has been moulded by its geography – an African nation buffeted by the trade winds of the Indian Ocean, its shores within reach of merchants from Arabia, Persia and India. The national languages reflect the country's historical influences: KiSwahili, a Bantu language spiced with Arabic words; and English, a relic of Kenya's colonial past.
Read more ▼