The wildebeest migration, from Aug-Oct, is one of the world's greatest wildlife spectacles, with over a million animals thundering across the savannah.

Don't assume that the great migration is the best time to visit Kenya; the wildlife can be seen year-round, with babies being born towards the end of the year, and migratory bird species visiting from September to April. During the long rains – from March to May – some accommodation may shut down, and travel can be tough. However, photographers may enjoy the challenge of stormy skies and vibrant green landscapes. November - December's short rains cause less disruption, and refresh the vegetation.
The beginning of January right the way through to the end of February signals the warmest period to visit Kenya with higher concentrations of animals congregating in popular tourist destinations, such as the Masai Mara, Lake Nakuru and Amboseli. This is a great time of year for divers to go to Kenya as visibility in the Indian Ocean is much clearer thanks to the lack of surface run off.
Early March still has some blue skies although animals will already be in shorter supply due to the start of the rainy season which runs right through April and into May. Flooded roads, an abundance of vegetation and generally wet weather at this time makes for poor wildlife watching and slippery summits to Mount Kenya however, if you're looking to bag a bargain then this is certainly a time of year worth bearing in mind.
June sees the start of Kenya's dry season with waterholes and river banks teeming with animals and although prices will go up during July and August, being able to observe the wildebeest migration crossing the Masai Mara is well-worth a few extra Shillings.
With the school holidays out of the way in September you'll find fewer visiting families and October through to November is a great time to go to Kenya if you're not tied to the kids.
As Andrew Appleyard, from our supplier Exodus, mentions in his recommendations below, December can be an excellent time to visit Kenya with lush green scenery making an ideal habitat for migratory birds and new born animals.
In general, mosquitoes are much more prevalent during Kenya's rainy season and heading to higher ground Laikipia or the Aberdares, for example, is best advice if you want to avoid irritating bites.
Our top Kenya Holiday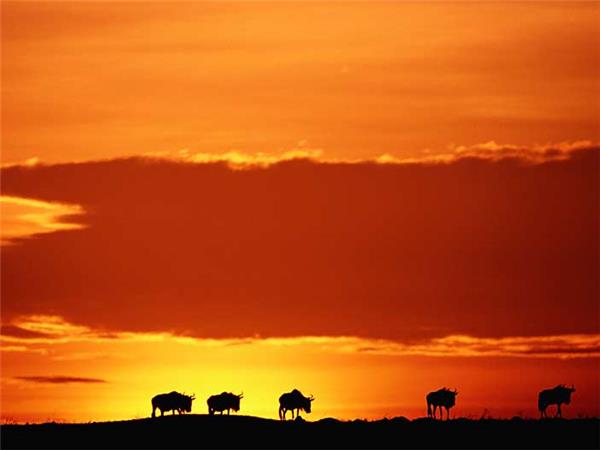 Superb safari and trip to see gorillas
From £4899 17 days inc UK flights
Small group travel:
2022: 25 Jun, 10 Sep
If you'd like to chat about Kenya or need help finding a holiday to suit you we're very happy to help.

What happens when in Kenya
Andrew Appleyard, from our supplier Exodus, discusses his best time to visit Kenya:
"I like to go in the first half of December. It's the end of the light rainy season and it's incredibly quiet – there's no one around. The grass is fairly short so the wildlife viewing is absolutely fantastic. Sometimes you can have 30 vehicles in July, but in early December you'll have two – I've always gone on those weeks as it's so much quieter."
Roman Biondic, from our supplier Eyes on Africa Safaris, based in East Africa:
"The great wildebeest migration is madness – so many people come to see it and the Masai Mara is so small compared to the Serengeti. The wildebeest come from July to October but July and August is when people travel. This August one of our drivers counted the cars waiting in the morning for the river crossing – he counted 180, 200 cars. In June the wildebeest are already starting to cross, September and October they are still there – this is a much better time to visit as there are not so many people. Just spread it out a little bit outside the school holidays!"
The Mara River crossing
The Masai Mara and the Serengeti are separated by the Mara River – the greatest obstacle in the annual
Great Migration
. Around 1.5 million wildebeest – joined by zebra and gazelle – risk their lives amid the snapping jaws of crocodiles, who only feed during the migration. Though the river crossing can also be seen from Tanzania's Serengeti, the Masai Mara provides the best viewpoints to pull up and watch the action. Just remember not to watch the whole thing unfold through the lens of a camera!