Seven alternatives to zoos
Zoos aren't the only way of connecting your family with nature - you may be surprised what alternatives can be found on your doorstep if you investigate a little further...
Below we look into what family experiences are available for your own wild animals.
1. The Wildlife Trusts
England has a surprising abundance of wildlife right on the doorstep. The Wildlife Trusts have created their 'top UK favourite wildlife experiences'. They also run sessions for families which include reptile surveying, humpback whale searches and moth identification evenings. Importantly, all the money goes into conservation, rather than just 3% contributed by the average zoo.
2. Wildlife trips close to home
Chris Packham has previously said that the rarest sight in the British countryside is a child. Conservationists have argued that it is only when children immerse themselves in nature that they will care for it. Go on a local wildlife hunt and visit your local nature reserve. The cost per day will also be much less than family entrance to a zoo.
3. European wildlife trips that won't break the bank
Family wilderness holidays offer the chance to see moose, beavers, bears and bison on a budget, whether that's staying in hides in the Romanian Carpathians or watching for dolphins in the Greek Islands. See our
European wildlife holidays
for more ideas.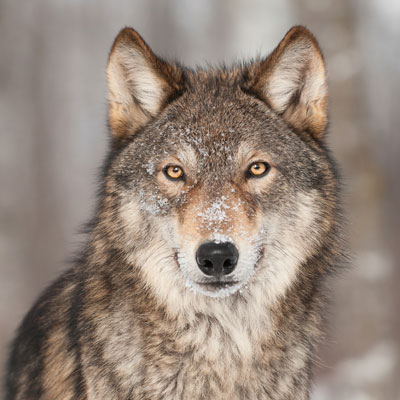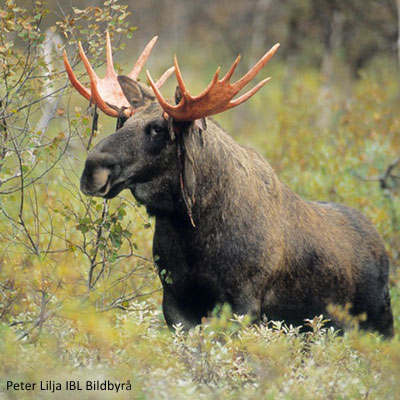 Wolf and moose. Photos by Wild Sweden.
4. iZoo
Responsible Travel wrote to Tim Cook of Apple to suggest the idea of developing an iZoo for the future. Rather than looking at animals through bars, with Virtual Reality (VR) visitors could join them in their own worlds instead of caging them in ours. VR will immerse people in wild habitats, inform us about real life behaviours and deliver a better education into conservation than existing zoos.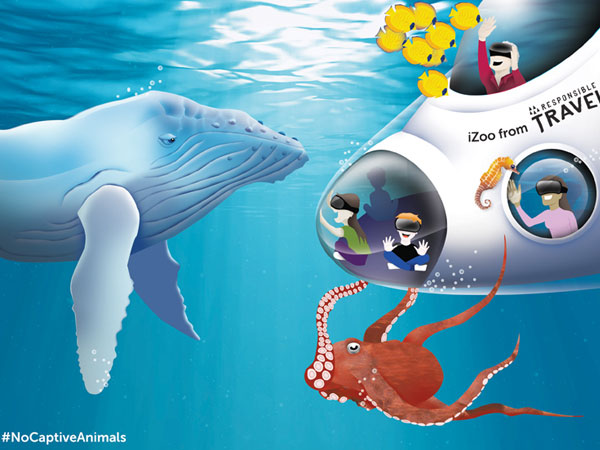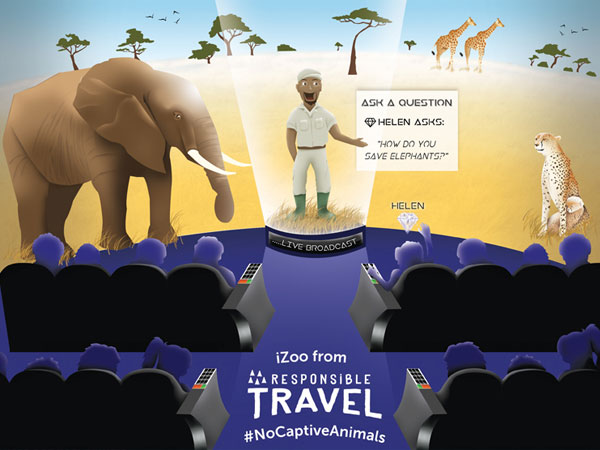 iZoo concept art. Illustrations by Lisa Joanes.
With no animals held in captivity, iZoo is also a more humane way to raise funds for conservation. The running costs will be a fraction of today's zoos and allow for a 10% donation of revenues to field conservation projects.
5. Imax cinema, London's South Bank
Imax uses 3D to deeply immerse audiences into exotic, wild places. As an example, a screening called 'Under The Sea' will whisk you to Southern Australia, New Guinea and Indo-Pacific with "face-to-face encounters with some of the most mysterious and stunning creatures of the sea". Not an aquarium in sight!
6. Museums
Museums are at the heart of education and have inspired children for years. The Natural History Museum in London is completely free - a special, captivating place to educate all ages. Most cities will have a natural history museum that employs Museum Educators to make learning fun.
7. Blow the budget
Go all out with some of these wildlife experiences:
Costa Rica family holiday
Visit one of the greatest biodiversity hotspots from £2125.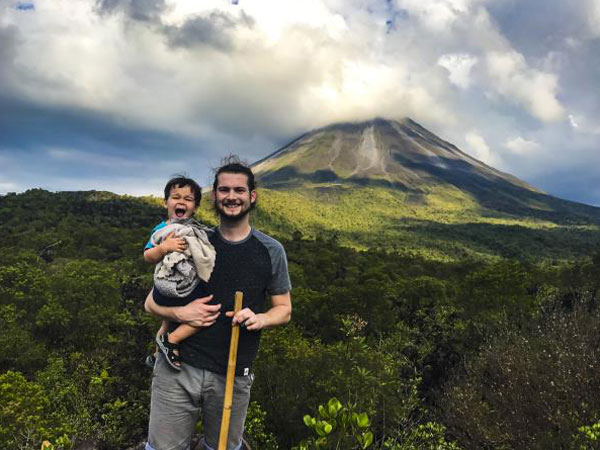 Madagascar family holiday
Experience the world's most evolutionary distinct wildlife from £2495.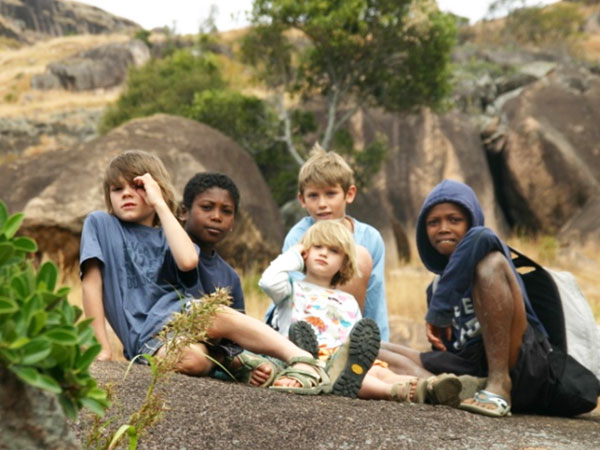 Family luxury safari and beach holiday, South Africa and Mozambique
A once in a lifetime holiday to see the big five in their natural habitat from £3600.