Eloise Barker biography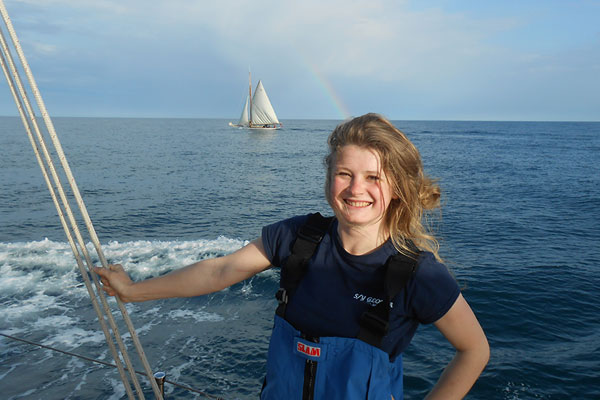 Eloise's worst subjects at school were geography and biology, so she's bemused that she has fallen in love with a job as a writer at Responsible Travel, which finds her reading research papers on wildlife and climate in different destinations.
It's actually through a love of writing that Eloise is here. After subjecting her long-suffering parents – and the nation – to her childhood poetry, she studied English Literature at Oxford University. She went on to work in the publishing industry, editing for Oxford University Press.
Everything changed when she decided that the most natural career progression was to go and live on luxury yachts. After an unglamorous month of walking the docks of Italy and France, she found a job. She was soon living the 'Below Deck' life – every bit as wild and degrading as it looks in the television show. She got a job crewing a 40m schooner owned by a famous rock star, which also involved sailing in regattas with his smaller vessel all around the Mediterranean. Later, she even had an ill-advised period as a boat cook.
In three years travelling around the Mediterranean and the Caribbean she made some interesting choices. She nearly fell off several gangways, had run-ins with a number of border forces and, in one memorable stint circumnavigating Cuba, committed the cardinal sin of cheffing – running out of food on board.
Returning to the UK with something to write about, editing wasn't for her any more. Eloise spent a few years working for a culture and lifestyle site reviewing shows and exhibitions, and later covering fashion. She also worked for British Airways part time as a writer and later became full time there, writing articles and authored features about travel. She joined Responsible Travel in May 2019.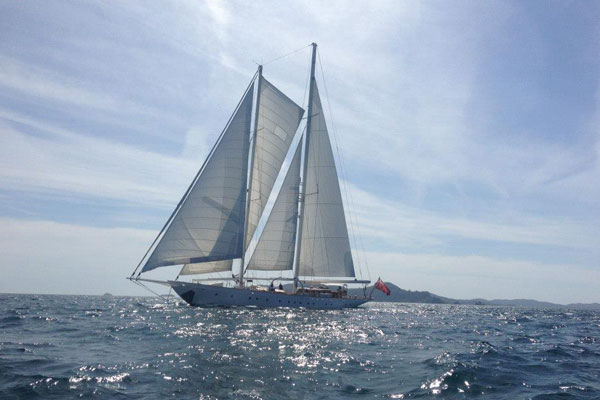 Eloise has come to find interviewing travel experts one of the most rewarding parts of the job. Among Responsible Travel partners are naturalists, zoologists, linguists, classicists, and all manner of guides, both local, and those speaking from their adopted homes. It's a privilege being trusted to tell their stories on the site, and to the wider press.
As part of her job as a writer for Responsible Travel, Eloise really enjoys writing pieces for the press. She has recently enjoyed writing in the New Zealand Herald, and TTG Media on climate change.
Travel highlight:
"Stone Town in Zanzibar. I was 16 and quite impressionable and romantically minded. I had never been anywhere at a crossroads before. I had a pigeon-holed idea of what places should be: Italy like this, Africa like that. But Stone Town had European, India, African, Arab influences. There was a fish market which was really visceral, all raw life and fish guts on the ground surrounded by decaying buildings. It's a very evocative place for me. But my honeymoon was in Hay on Wye, just down the road from where I live in Bristol."
Where to next:
"In my head I've planned out an arty trip to Mexico – to Mexico City and Xilitla, to see the places associated with Frida Kahlo and Leonora Carrington. Oh, who am I trying to impress? It will mostly be a food tour."
Read Eloise's recent press pieces here:
Protect your next holiday from climate change – New Zealand Herald (2023)
How climate change threatens our holidays in Spain – TTG Media (2023)
Read Eloise's favourite articles on Responsible Travel:
What would you name a whale shark? Discovering Maldives wildlife
Travelling through the menopause
Acorns underfoot: Walking in the Basque Country
Read articles by Eloise on
Culture Trip
and
Culture Whisper
.