Had enough campaign
The problem
In January 2004 Responsible Travel conducted research with 1000 mainstream tourists, we found that:
67%
didn't like the way mass tourism damages the culture and environment in resorts.
88%
felt that tour operators had a responsibility to preserve the environment & cultures, and benefit local people.
80%
said that would be more likely to book a holiday with a company that did these things
Yet Thomson Holidays UK, MyTravel and Thomas Cook (3 of the big 4 UK holiday companies) had not published policies for responsible tourism in 2004.
Our objective
Persuade these companies to create and implement responsible tourism policies through the use of customer petitions on Responsible Travel.
Our strategy
We created a petition on our site in March 2004 urging these three companies to develop and publish policies for responsible tourism. We were staggered when upto 1000 tourists per day signed the petition. We also took our campaign to the media
see press release here
and wrote to the tour companies directly.
We also ran (very limited!) advertising in the national press to further support the idea that tourists had had enough of mass tourism.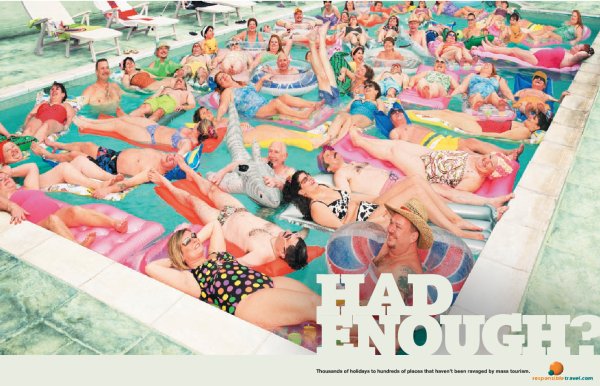 The results
Shortly after the launch of our campaign The Federation of Tour Operators (the FTO) - who represent the big operators that we had targeted publicly committed that their members would publish policies for responsible travel and tourism within a year. By June 2004 the National Press in the UK were reporting -
---

The Federation of Tour Operators announced their commitment to publish policies for sustainable tourism within a year after succombing to pressure from Anita Roddick backed travel agent Responsible Travel which sells ethical holidays worldwide.
The biggest breakthrough in the sustainability of mass tourism for years.

Just over a year ago, I supported a campaign from on-line travel agency Responsible Travel, which targeted three big travel agencies about their lack of complete policies for responsible tourism. I have recently heard that Thomas Cook, Thomson and My Travel have followed First Choice's lead and published their first Responsible Business Policy.
- Anita Roddick, read more
here
---