Why you should take out travel insurance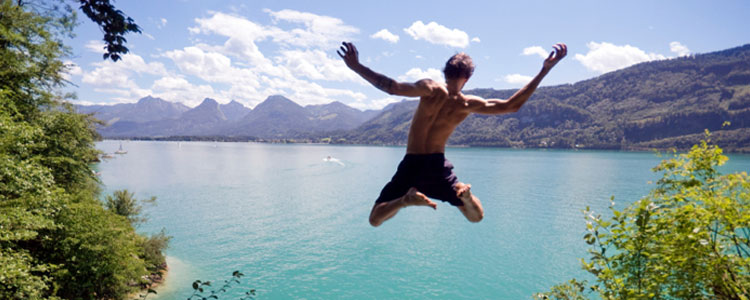 Why take out travel insurance with Responsible Travel?
If you've got plans to travel as part of a group or independently then being responsible for your safety is just as important as having the time of your life.
Travel insurance, let's face it, can be a bit of a yawn fest but if you lose your passport, get into trouble or come face to face with Hurricane Harry or Typhoon Tilly, knowing that someone's got your back can help you face each and every experience with less trepidation.
Below are more reasons why taking out travel insurance is just as important as remembering your camera and if you're weighing up the pros and cons, read on and have a great trip.
Travel insurance covers you for non-refundable deposits
Many smaller tour companies operate on a very tight budget and as such have to implement a no refund policy when it comes to making a deposit. Although this helps the company cover costs it won't help you if something happens to prevent you going on your trip. Taking out travel insurance enables you to get the majority of your deposit back which will certainly lighten the mood and help you prepare financially for your next trip.
Note:
as cancellation cover starts as soon as you buy insurance, it's well-worth taking out a policy at the same time as you book, just to be on the safe side
Travel insurance will get you home if you become ill
Often when travelling to far flung places the excitement and adventure of being way off the beaten track overrides absolutely everything. Without putting too much of a downer on things, the further away you are from civilisation the harder it's going to be to get back in the event of illness or accident. Travel insurance maybe grey on the colour chart but it will look like a resplendent rainbow if the worst happens and you need to get home in a hurry.
Lose yourself as you travel but not your passport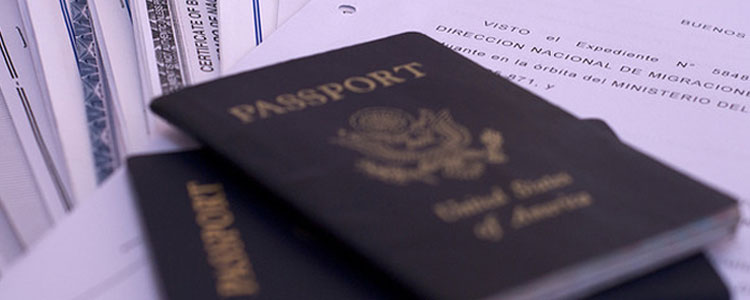 We wouldn't think twice about leaving our passport in a bedside drawer at home but as soon as we set off on our travels that little identification booklet becomes more important than the crown jewels! Stuffed under a mattress, buried deep down in a rucksack, or secreted within a bum belt or inside the lining of a coat; everyone has their own method of hiding a passport whilst travelling but if gets lost or stolen, having travel insurance is the best means of covering costs and avoiding lengthy waits for it to be reissued at an out of the way consulate.
Sometimes things can get way out of control
Although every effort is taken to ensure all of our operators provide a professional and reliable service, sometimes things don't go according to plan. Imagine if you're travelling in Botswana during December, their rainy season, or Nepal's Chitwan National Park in the monsoon month of July? Try as they might, sometimes an operator will have to cancel or amend a tour due to circumstances way beyond their control.
Top tip:
Check with your travel insurance company to find out if they'll get you home in the event of a natural disaster or what happens if your tour is cancelled at the advice of a local operator.
Check your travel insurance has got everything covered
Undertaking sports and activities whilst away from home is part and parcel of making the most of a travel experience and it's worth mentioning that cycling, for example, and similar activities aren't always covered within a travel insurance policy as a matter of course.
The following quote
is from a traveller who was on an activity holiday in China:
"Sam our guide on the trip was fantastic, he went out of his way and looked after me superbly well when I could do little for myself. It's at times like this that insurance is vital. My insurance company arranged to have me transferred to a Hong Kong hospital for treatment which is where I am now writing this."


Reading the small print is essential for finding out what you're covered for. If you're worried about any aspect of travel insurance then please call, for example, one of Responsible Travel's insurance partners, Campbell Irvine Direct on:
0207 938 1734
or Columbus on:
0800 0680 060
, and put your mind at rest (UK only).
Campbell Irvine Direct
, in particular, specialise in providing insurance for people travelling to off-the-beaten track destinations and can advise on appropriate cover if you're planning on visiting an area against FCO advice. Several regions within the 190 countries that we offer trips to fall into this category. That's why it makes sense for Responsible Travel to work in partnership with Campbell Irvine to ensure you get to travel wherever you wish, in the most responsible way possible.
Get away from it all but don't forget the folks back home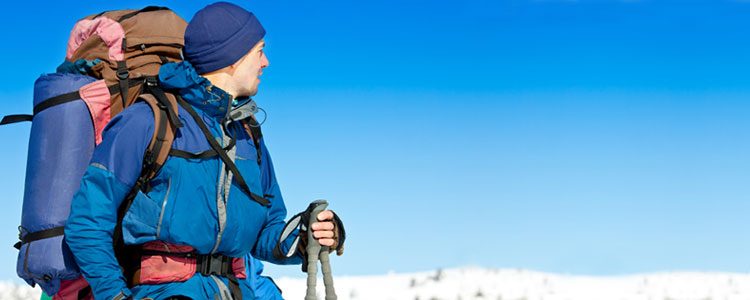 Travelling away from the tourist hordes really allows you to get a deeper understanding of a country as often the people that you meet and the places that you visit offer a much less contrived experience. However, keeping in touch with family and friends is often a real lifeline for fending off homesickness and ensuring you're able to travel for longer. Also, if something happens to a loved one whilst you're away which means you need to cut short a trip, taking out travel insurance will cover you if you need to get home in an emergency.
Responsible Travel can save you money on your travel insurance
By taking out travel insurance with Responsible Travel you'll be able to take advantage of a 20% discount on normal Columbus Direct rates. This discount can be taken in one of three ways:
• Knock 20% off your travel insurance
• Take 10% off your travel insurance and give 10% to charity
• Give the whole 20% to the charity
For more information on how to save money on your travel insurance and donate to charity please visit our
bespoke travel insurance page
.
What happens if UK Gov advise against all but essential travel?
Since travel insurance was introduced some 40 years ago the world has become slightly more skewed in terms of where's safe to visit. Although travellers shouldn't be discouraged from visiting a country just because part of it is considered dangerous, it's certainly worth paying attention to the
Foreign Travel Advice on the UK Gov website
.
If you're still keen to visit a country, despite UK Gov warnings, getting travel insurance has to be priority. We work with Campbell Irvine because they cover our travellers when other insurance companies won't. To find out more visit the
Responsible Travel & Campbell Irvine Direct Travel Insurance page
.
It's also worth noting that if advice on the UK Gov website is upgraded from safe to unsafe, after you've booked your trip,
this is not covered by any travel insurers if you're looking to cancel.
In the event of a customer wishing to cancel due to the UK Gov website advising against travel this is an issue that needs to be taken up with the tour company in order to work out a sensible solution.
Travel insurance is cool
Taking out travel insurance can be boring, not cool, pessimistic or whatever you want to call it but you can guarantee, if you're travelling like a local and get into trouble, for whatever reason, you're never going to regret going that little bit further.
Thanks for reading and safe travels.