"Cultural highlights and easy walks, local food and even the odd festival – this well poised eight day small group tour is a great introduction to Bhutan."
Highlights
Paro | Ta Dzong | Paro Dzong | Punakha Valley | Chimi Lhakhang Temple | Punakha Dzong | Gangtey | Phobjikha Valley | Wangduephodrang | Thimphu | food and crafts market | Tiger's Nest Monastery | Drukgyel Dzong | Kyichu Lhakhang temple
Description of Bhutan small group tour
This Bhutan small group tour explores this remote and intriguing country, spending eight days here, enjoying a balance of culture and history, with short hikes through the beautiful Bhutanese landscapes to appreciate the scenery. There will be lots of delicious local Bhutanese food to enjoy, too, and you'll have the chance to learn about traditional Bhutanese culture and the Buddhist lifestyle.

This is an eight day tour, which begins in the town of Paro, home to a particularly picturesque airport, where you'll be met. A visit to the beautiful buildings of Paro Dzong, which are both monastic and civic, which for centuries have administered Bhutan. From here, we cross the Dochu La Pass, with wonderful Himalayan views unfolding as we travel, before getting to know the Punakha Valley and the Phobjikha Valley, home to endangered Black Necked Cranes which migrate here from Tibet.

The itinerary is organised so you can also visit the vast weekend market in the capital Thimphu, where produce and crafts from around Bhutan are sold. Departure dates for this tour have also been picked to coincide with some of Bhutan's special 'tsechus', key religious festivals that take place in and near to the Dzongs. You can see masked dances, processions and other festivities. Sometimes, we have to adjust the itineraries so we can include the festivals and also factor in the limited accommodation available during this busy time.

You can fly into Bhutan using Druk Air, the national airline, from Delhi, Calcutta, Kathmandu, Singapore and Bangkok. If you'd like to stop over and explore India, Singapore, Thailand or Nepal, we have various options, before you catch your international flight.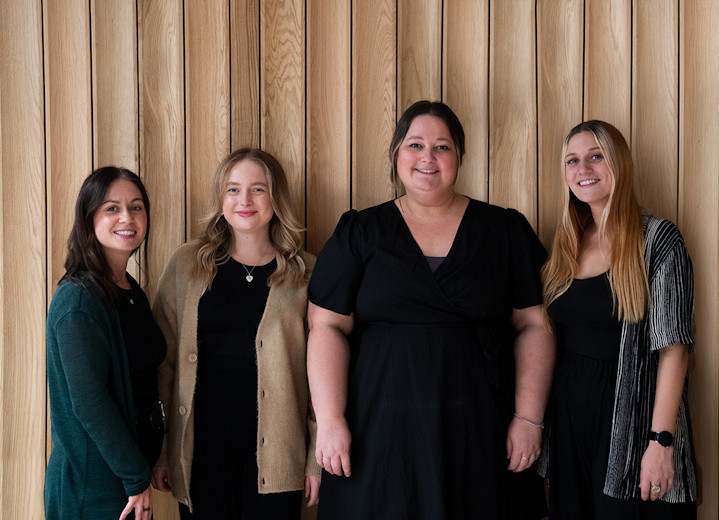 Check dates, prices & availability
Responsible tourism
Responsible tourism: Bhutan small group tour
Environment
How our company is making a difference:
We know that making the positive difference we aim to achieve will not be an easy task. However, our enthusiasm and commitment towards our travel responsibility mission is far stronger than any obstacles. We believe that in order to achieve any objective, the company has to have accurate policies and procedures for the employees and the guests to follow in order to reach our goal.
We have decided that the environment is a major component of any local community and any negative effect on the environment would directly have an impact on the lives of the inhabitants of the local community. Therefore, we have drawn up a strict environmental protection policy that all our employees and travelers have to abide by. For example, we recycle empty ink cartridges. A company collects them and disposes of them the correct manner.
The Bhutanese community is made up of a large number of monks. These monks believe that silence is essential to their wellbeing and promotes their meditation. Therefore the entire country has now become subject to noise pollution and has placed strict rules in place to work towards less noise. Travelers should refrain from attending loud parties after tour activities and refrain from using motorbikes in the streets.
Water use has also been placed under limits in the country, which means that we educate dour travelers to not take long showers, to not waste any water sources and definitely to not dump any trash in streams and rivers whilst on tour. In certain areas pools of water will be visible, but seeing as these pools of water is used by locals to gather water for cooking and washing, travelers should not walk through them or splash in them as a means of fun.
Exploitation of wildlife in Bhutan is illegal and no traveler should be tempted to pay to touch or take photos with a wild animal during free time.
For us, Responsible Travel is the only way to travel.
Community
Throughout our long tourism business journey, exceeding 15 years of travel operation in the Middle East and the rest of the world, we have succeeded in establishing strong links with the communities we are dealing with in the host destinations.
We believe that the Responsible Travel concept has to be a two-way strategy with both the travelers and the local community gaining benefits. We benefit the local communities we visit using a wide scope of activities that have a positive impact on the local economy, directly by donating money to charity organizations, financially supporting some local communities and by recruiting employees who belonging to the local community. We encourage our guests to buy local products and make use of services that people local community offer. We help indirectly through capacity building projects we implement with our employees and through the experiences and culture exchanges that take place between the locals and the travelers during our tours.
We promise to support the local community of every destination we take our travelers to. We will do this by employing local guides, using local handicraft shops and recommend shops to our travelers so that their holiday spending contributes to the people of that country. Furthermore, we provide each traveler with a tipping guide. By doing this we set a concept of tipping and gratuity for every person who will offer a form of service to the traveler.
The little children of the country are brought up very basic, as part of their religion and virtues of modesty. It would mean alot to the little ones if travelers shake hands with them and acknowledge them when passing by. If a parent or caretaker is near the children, always ask permission before giving the children treats.
We have also considered the social aspect of the local community and how to respect the customs and traditions of the inhabitants helping us operate our tours. We always provide our guests with all the information needed to understand the community they are visiting and we create valuable opportunities for the travelers and the locals to mingle and exchange ideas and thoughts.
The first objective is to operate our tours in the most perfect way possible. Our second objective, but not second in importance, is to benefit the local community, protect the environment, and have a positive social impact on the inhabitants living in our host destinations. One of the ways of doing this is to inform and educate our travelers on the cultures of the destinations. By doing this we aim to create a form of respect between the travelers and the local citizens who they will face along their tour.
We educate all our staff on the real life situations of each destination. Sales consultants will use this information to inform potential travelers of the correct information and threats that they may face. By creating long lasting relationships with our local ground handlers, we are able to establish what needs the community has and through their information we can inform our travelers what they can contribute to the local community from their home countries.
The Bhutanese people have always taken a unique approach to everything and they have made a sincere effort to preserve their culture. As there are many monks among the locals, travelers should refrain from acting disrespectful. Young boys should never be tempted with alcohol and cigarettes. The people of this country are extremely happy and they should be approached with humility and gratitude.
4 Reviews of Bhutan small group tour
4.5 out of 5 stars
---
Reviewed on 23 Mar 2017 by Annie Krefting
1. What was the most memorable or exciting part of your holiday?

walking up Tiger Nest


2. What tips would you give other travellers booking this holiday?

you will for sure enjoy the trip, but bring warm cloth with you.


3. Did you feel that your holiday benefited local people, reduced environmental impacts or supported conservation?

yes, I think the hotels and restaurants were pleased to have tourists and also the local shops were we bought souvenirs.


4. Finally, how would you rate your holiday overall?

a very good holiday, Everything went well, the tourguide was nice, the hotels were good, and we saw a lot of interesting things.
---
Reviewed on 04 Feb 2016 by Renee Summers
1. What was the most memorable or exciting part of your holiday?

The stunning, rugged beauty of the Himalayas, and doing some hikes throughout Bhutan. The scenery is stunning, and hiking with a local guide allows you to be immersed with the local culture, from chatting with the farmers, watching local sports competitions, or sharing a meal. A very authentic experience!


2. What tips would you give other travellers booking this holiday?

Talk to your guide about the best places to visit/extra things to do to modify the itinerary. While the itinerary provided was excellent, sometimes local knowledge can uncover some hidden gems! For example, in Thimpu is an 'interactive museum' of the Bhutanese way of life. This wasn't on the itinerary – but it should be! From seeing how they made traditional homes, dressing in local costumes,
learning archery, and trying some local beverages…it was a really great authentic experience.


3. Did you feel that your holiday benefited local people, reduced environmental impacts or supported conservation?

Environmental impacts were always considered by the company, and this was evident when passing through some tourist areas where other visitors were less considerate.


4. Finally, how would you rate your holiday overall?

Loved it! Bhutan provides an opportunity for adventure like no other place Ive visited.
Don't let the price put you off. Bhutan is not somewhere you travel to just to snap a selfie, grab a souvenier and add a stamp to your passport. Go to Bhutan if you want to be immersed in a spiritually rich, beautiful and authentic nation with a captivating history and road to moderniasation. Their way of living could teach the west a lot!
---
Reviewed on 18 Oct 2016 by Roisin McArdle
1. What was the most memorable or exciting part of your holiday?

Climbing to the Tiger's Nest is a must do and see. Nothing can prepare you for the sight of the Temple appearing out of the mist/clouds. Also it is not a case of
seen one Dzong, seen them all, each Dzong has its own personality.


2. What tips would you give other travellers booking this holiday?

Bring a stout and comfortable pair of waterproof walking shoes/boots and waterproof (& breathable) rain jacket. The humidity can be quite high so throwing on a simple plastic mac from your last rock concert just won't cut it. You should also probably consider bringing the equivalent of up to $50 per day to cover drinks, tips and souvenirs.


3. Did you feel that your holiday benefited local people, reduced environmental impacts or supported conservation?

Bhutan is well used to tourists at this stage so can't really say that my holiday could be said to benefit the local people, reduce environmental impacts or
supported conservation in any obvious or material way.


4. Finally, how would you rate your holiday overall?

Fantastic holiday and would recommend a trip to Bhutan to anyone. I would say get there sooner rather than later before the charm of Bhutan is lost
altogether in modern hotels, towns and WiFi. Possibly the area I was in is more tourist saturated (Paro, Thimphu, Punakha Valley, Gangtey) than other parts of
Bhutan.
---
Reviewed on 19 Apr 2015 by Pamela Cranston
1. What was the most memorable or exciting part of your holiday?

The hike up to Tiger's Nest. Great walk and once you get to the steps it is nowhere near as bad as you think. I was told there were 700 steps. With hindsight I wish I'd counted them as it didn't feel like that many.

Also the Paro Festival was such a colourful affair and fascinating to observe how important it was to the locals.


2. What tips would you give other travellers booking this holiday?

Unless you are going in the black crane season, don't bother going to Phobjikha Valley


3. Did you feel that your holiday benefited local people, reduced environmental impacts or supported conservation?

Throughout I stayed in what looked like locally owned and run hotels, the guide and driver were locals and all the restaurants we visited seemed to be locally run.


4. Finally, how would you rate your holiday overall?

Wonderful country to visit. The people are so friendly, the air fresh and the scenery stunning.
---
Popular similar holidays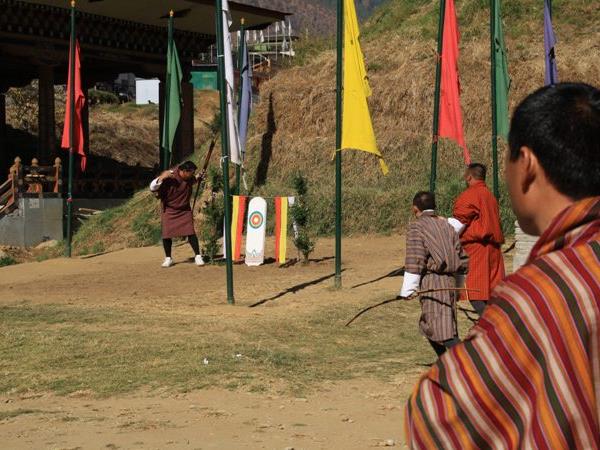 See the highlights of magical Bhutan in just over a week
From £1868 7 days excluding flights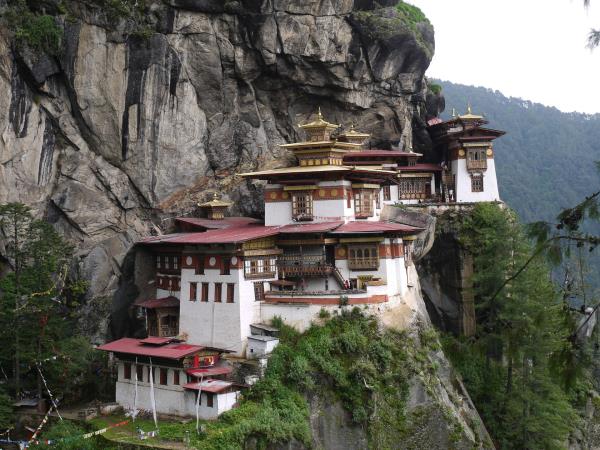 Discover Bhutan for a once in a lifetime experience
From £1275 11 days excluding flights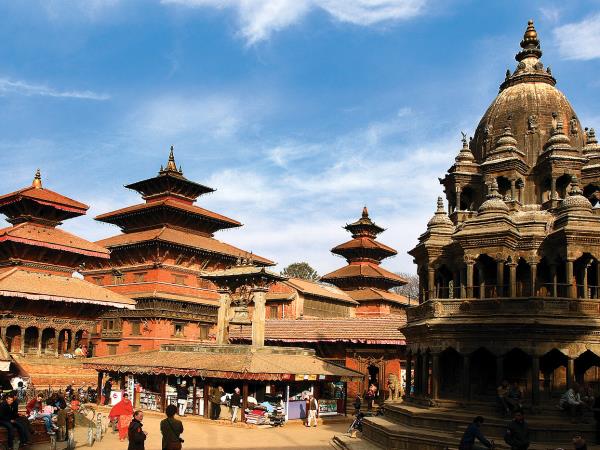 Explore stunning Nepal, Tibet and Bhutan
From £2055 16 days excluding flights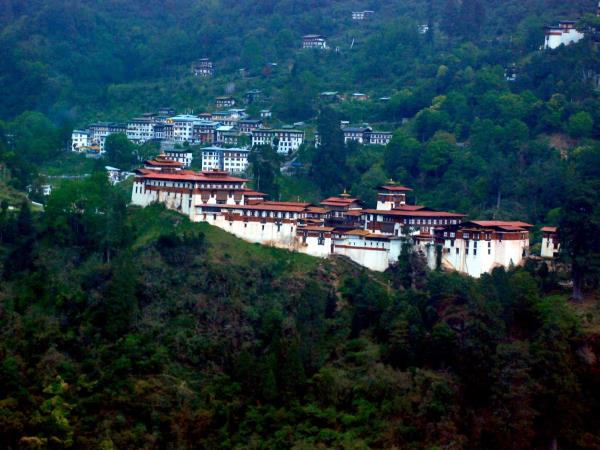 Discover Bhutan, the land of the Thunder Dragon
From £2195 - £2295 13 days excluding flights