Description of South Rift Valley and South Kenya safari
Travel through some of Kenya's least visited areas and see a side of this Safari haven that few people visit on safaris here. From thousands of flamingos to habituated baboons and of course all of Africa's best mammals this is the Kenyan Safari for you.

Introduction:

We are specialists in tailoring wildlife watching all over the world and we have a great range of wildlife tours in Eastern Africa which combine various different wildlife watching activities. In order to develop our unrivalled range of combined wildlife watching holidays, our guides and colleagues around the world have spent years searching out the world's best wildlife watching locations as well as visiting some seldom visited areas. This dedication has led us to create this wildlife and cultural tour that explores some areas that are seldom visited by most safari goers to Kenya.

This tour starts at the wonderful Amboseli national park in the shadow of the stunning Mt. Kilimanjaro before exploring the southern Rift Valley and seeing how the local people live in harmony with the wildlife before spending time in the world famous and renowned Maasai Mara Game Reserve. Anyone who has wanted to experience an Africa safari, meet a Maasai or enjoy a sundowner underneath the silhouetted shape of Kilimanjaro then this is the perfect tour for you. Enjoy activities from traditional safaris around some of the world's best national parks and night drives in search of rarer and nocturnal species to baboon tracking with a local Maasai guide and an habituated troop and hiking the Nguruman Escarpment.

All of our tours are guided by our own professional zoologist so you are sure to be in the best hands possible for the best sightings. We also have a great network of local guides in East Africa who have developed a great range of wildlife watching locations where the rarest species are commonly seen. Also to try and make sure that we will see as many of the rarer and elusive animals when in Amboseli National Park and the Masai Mara Game Reserve we will spend many hours during the early morning and late afternoon on jeep safaris and also after dark each night we will head out with high powered spotlights and start the search for nocturnal species.

One of the reasons why our wildlife watching holidays are unique is that our background (as a company) is from a scientific and zoological standpoint and so have a great network of colleagues and contacts all over the world who are the people on the front line in search of the best new locations for wildlife watching. All of these reasons and many more make us experts in arranging safaris and are able to tailor a safari to any location to try to find your targeted species. All you have to do is to get in touch with your budget and your group size and where you would like to go to try and find rare and elusive species.

Price Includes:

Everything mentioned in the itinerary is included. Including three meals per day (breakfast, lunch and dinner). There will be bottled water (approx 1ltr) available for each guest each day. We have our own private air conditioned 4x4 vehicles with an excellent driver for all transfers and open top 4x4 vehicles for all safaris. Where possible we use two brilliant guides; first a professional zoologist will escort you on all your excursions and also very knowledgeable English speaking local guides who have decades of experience working and guiding throughout Eastern Africa. Your zoologist escort is an expert in mammal biology and behaviour and will be able to help you identify the different species as well as interpret you what behaviours you are seeing. The local guides have spent years searching out the best wildlife watching locations and have an unrivalled knowledge of where some of the most elusive African animals are; as well as having years of experience in bringing people out to see Africa's big five and its hundreds of other species safely. We also include all vehicle safaris, guided walks, spotlighting drives, cultural performances, cultural activities, park entrance fees and sightseeing entrance fees. We include more time spent in the field searching for wildlife per day than any other tour operator around; only if you request to have a rest day will we not arrange a safari into the African bush or some other wildlife watching activity. A comprehensive species list (which states the relative chances of seeing animals based on past tours) is included in the pre-departure pack. There is also a reference book library available for your use throughout the trip as well as some documentaries on the wildlife that you are likely to see which are available to watch throughout the tour.

Seasons:

We recommend April and May and the low season for East Africa. We recommend travelling to Kenya for this tour in the low tourist season, this is very good for wildlife as there are less people and it is the birthing season for many species, so there are lots of young animals and the chances of seeing hunts and kills is good at this time of year. The price quoted here is based on the low season, we can and do run this tour at other times of year, the wildebeest migration can also be included, please ask for specific quotes for different times of the year.

Why Choose this Tour:

• All of our wildlife watching holidays are guided by a zoologist as well as local naturalist guides, drivers and also scientists or researchers where possible, this not only gives you numerous sets of trained eyes to find the animals but also gives you the chance to understand the behaviours and habits of the wildlife you're watching.
• Our zoologist that escorts all our safaris has great experience working with and studying wild animals all over the world and has experience working as a guide in Eastern and Southern Africa as well as Brazil, Australia, the Indian Subcontinent and USA.
• We can offer you spotlighting trips around some of the many conservancies in the southern Rift Valley so that you can search for the rarer species and other nocturnal wildlife when they are more active. These conservancies are community projects which increase income to the local community whilst preserving the natural ecosystem.
• We can also bring thermal imaging and night vision equipment as well as spotting scopes (on request) to also aid in finding the nocturnal mammals after dark and scan the horizon for harder to see species.
• We use camera traps (where available) which will increase the chances of getting close up pictures and movies of rare animals and other rare nocturnal wildlife.
• Hike the stunning and Nguruman Escarpment and see the vegetation change dramatically as you rise to the top of this western wall at the southern tip of the Great Rift Valley.
• Enjoy a morning walking with a troop of wild (but habituated) baboons with the help of a local Maasai guide who is helping establish baboon friendly policies with local farmers who traditionally do not get on with crop-raiding baboons.
• Immerse yourself into the wonderful life of the Maasai and see how their famous coloured beads are made and also see how they and their cattle interact and live alongside the wildlife of the African plains and valleys.
• All the above reasons give this Kenyan safari holiday a great success rate of seeing the best wildlife around here.
• We have an unrivalled network of experts and guides throughout Eastern Africa so that we can try and find and observe animals such as the Big Five, gorillas, chimpanzees and hundreds of other species throughout Eastern Africa. Whether it is the Kenya, Tanzania, Uganda or Rwanda or any of the other many wildlife watching locations you want to visit we can arrange it. Please inform us if you wish to receive more information about any of these locations and booking a safari.
• Unlike many tour operators we are willing to run this tour for a single person (on request).

Locations:

This tour travels to Amboseli National Park and the Maasai Mara Game Reserve as well as visiting Nairobi, Lake Magadi, Lake Nakuru and conservancies in the southern Rift Valley.

Fitness Level:

The majority of wildlife watching is all done from the 4x4 safari vehicle so any fitness level can participate. Activities that do require walking are tracking the habituated troop of baboons and the optional hike through the Nguruman Escarpment, these activities are taken easy but you may be walking for a few hours so we recommend that people are used to hiking.

Equipment:

When you book onto the tour we will send you a comprehensive pre-departure pack which will include a full packing list of recommended equipment; the equipment list will vary from tour to tour and from location to location so it is best to contact us or wait until you receive the pre-departure pack after booking.

Minimum Age: 18 Years Old.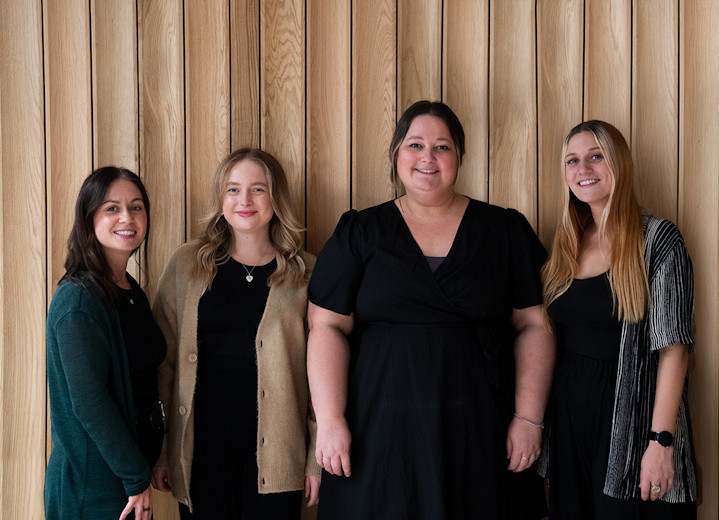 Departure information
This trip can be tailor made throughout the year to suit your requirements
Responsible tourism
Responsible tourism: South Rift Valley and South Kenya safari
Environment
In Kenya we (as with everywhere we go) we carefully choose accommodation, supplies and transportation that either minimises its effect on the environment or helps to contribute to its sustainable development. By choosing small, privately owned accommodation where possible we also look to only stay in truly eco-lodges that abide by basic and also pioneering methods of ecological sustainability. Where possible, we make sure that the lodges, camps and ranches that we use support local projects for the protection of the wildlife and local communities which rely on tourism as the principal source of income. This is why we stay at either Loisiijo or Sampu Tented Camps when visiting the southern Rift Valley. These two camps use traditional Masai values throughout their operating philosophy and aim to be as sustainable as possible. We try and make sure that all the accommodation that we use is are ecologically responsible and use solar power electricity and water recycling pumps etc as well as making sure that all the food consumed is produced locally. We also contribute and participate in as many studies that the local researchers are conducting as possible. Such as Joel Njonjo and his ongoing projects involving baboons. He is aiming to elevate the baboons status in the local area, from pest to valued species as well as allowing researchers to study his habituated troop. At the end of each we offset our carbon footprint (based on the number of tours we have completed and the number of passengers we have taken with us), with the Carbon Trust.
Wildlife Promise:
By bringing people here with a professional zoologist as well as professional local guides we aim to showcase the environment in full but also to allow you to learn about the problems facing the ecosystems here and highlight the ways that continued development and human exploitation are affect the species and how cutting edge research is countering the problems as well as showing you examples of success stories. We also keep a record of all the great sightings we see on each tour and record the environmental factors, this data is used by ourselves but also given to the researchers who are working on many of these species. By visiting the habituated troop of baboons in the southern Rift Valley you will be contributing directly to the conservation of baboons and other wildlife in the local area through the good work of Joel Njonjo. All the information collected in invaluable as the knowledge of some of the animals that live here are little understood. We also donate our pictures to the researchers to aid in their photo identification studies.
Community
As with any of our tours of Africa or elsewhere in the world we always employ local guides and drivers. They have a much better local knowledge and also helps to bring in revenue sources to the local community. All of the accommodations that we stay in make sure that all our resources such as food, drink and equipment is locally sourced and we are always looking for ways to introduce local people into a guiding career. Eastern Africa has been running safaris for longer than anywhere else and the many local communities now depend on this industry. This particular tour visits a couple of community conservancies (the Shompole and Oliramatian communities) and all of the activities as well as the accommodation we stay in when we are in this region are run by and for the local communities. We employ Joel Njonjo who is a local Maasai, to take our guests to see the baboons that he has habituated. We also encourage the purchasing of local handicrafts which are all created in a sustainable way and provide great unique souvenirs.
Popular similar holidays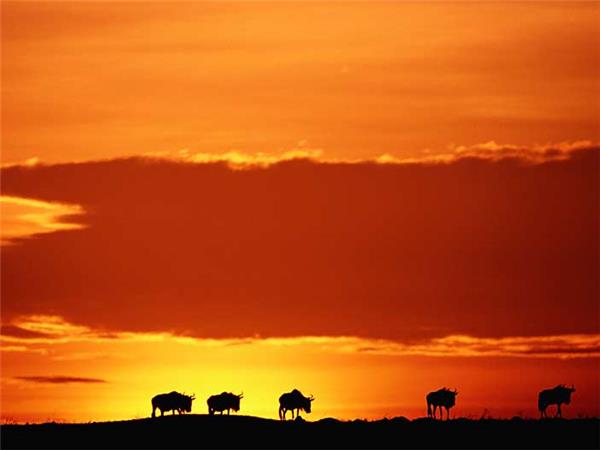 Superb safari and trip to see gorillas
From £3449 - £5449 18 days including UK flights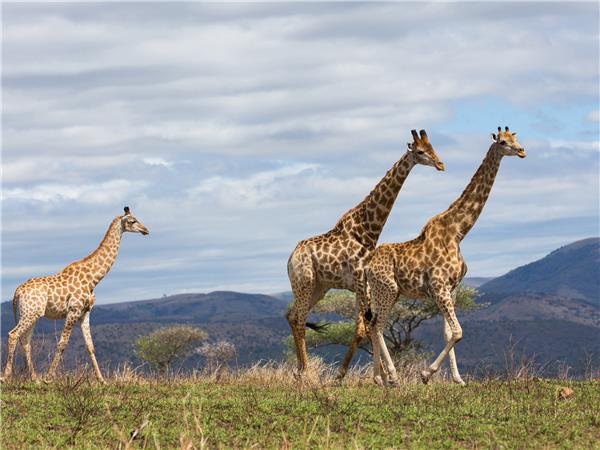 Overland truck safari
From £973 - £1310 8 days excluding flights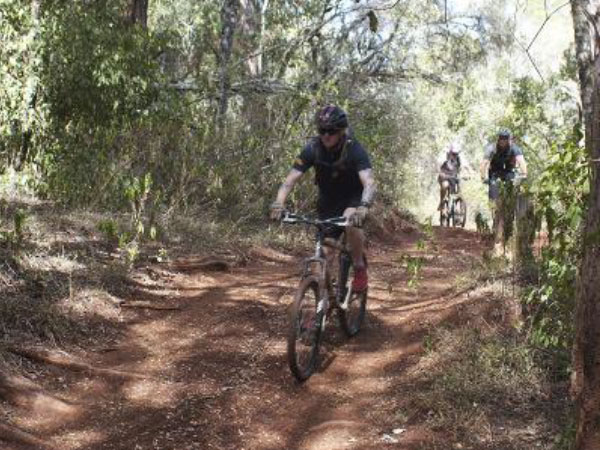 Family safari exploring Kenya on foot, by bike, and by 4x4
From £1945 7 days excluding flights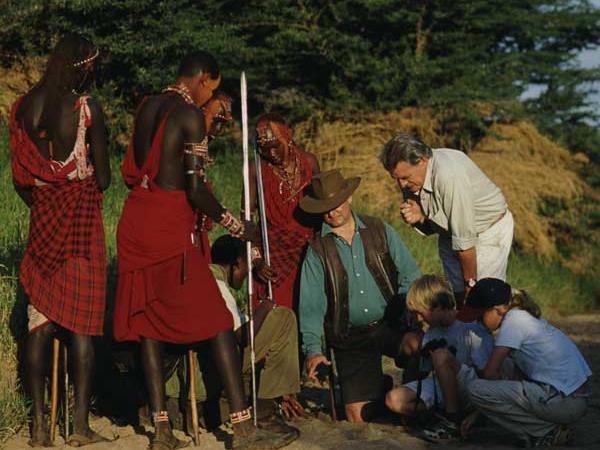 Game watching morning, afternoon and night
From £1960 8 days excluding flights