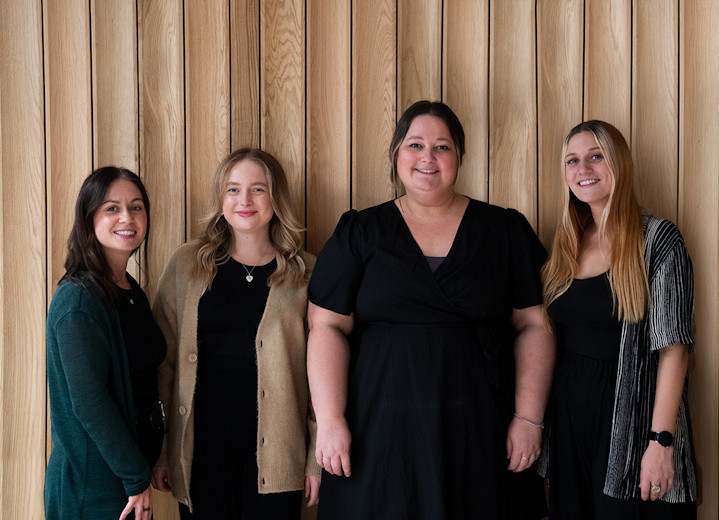 Departure information
This trip can be tailor made throughout the year to suit your requirements
Accessible Tourism overview:
For us it is important to assist and help where we can with travellers that need special assistance. All our trips can be tailor made, allowing us to adjust the trips specifically to the individual. This is also dependant on the budget available.
Limited mobility:
We have already worked with several clients with limited mobility - we have organised for clients to travel via rental cars with private drivers for example. Before the trip we will contact the individual and find out what part of our trip needs to be adapted, this will also allow us to brief the local guides so they can focus on the particular needs of the traveller. Different day excursions can be provided when the activities do not suit the travellers' particular needs.
Wheelchair:
We have worked with several clients that have been wheelchair bound, this has previously involved sorting out suitable travel, such as private taxi transfers, drivers and guides. We can discuss with the traveller beforehand exactly how the trip needs to be adapted. Extra activities can be provided instead if a suggested one isn't suitable for example. Travellers with a wheelchair will need to be accompanied on the trip.
Blind or Limited vision:
Information in braille is not available in Latin American destinations which means all the information will be delivered verbally. We can provide a host to take care of the travellers depending of budget. We have already guided a person with limited vision, so we know how to deal with the challenges. Local guides are trained and can be briefed on the specific needs of each traveller. Programmes can also be adapted for ease of travel. Travellers with severe vision impairments should be accompanied.
Deaf or limited hearing:
All information before the trip starts will be provided in a written format. Lip reading will be essential for understanding the local guides explanations. The traveller will also have to be accompanied by someone who will be able to sign the translations. A special host can be provided, but this can in dependent on budget. While not all our guides are trained in sign language, they have access to computer tablets for communication if necessary. We have guided a deaf person before, so we know the challenges involved.
'Free from' food:
Diet requests are communicated to all local operators involved that are included in the program and it should not be a problem to accommodate most.
LGBT:
We have not encountered any issues directed towards the LGBT community on our trips and believe that the countries that we travel in are welcoming and open to all travellers.
Responsible tourism
Colombia holiday, tailor made
Carbon reduction
Your holiday will help support local people and conservation. We must also reduce CO2. Learn about the CO2 emissions of this holiday and how to reduce them.
Environment
This 27 day program, modules and all tailor made itineries are offered by Colombia's best tailor made operators who deeply respect nature, guide themselves on special nature trips and take care in all aspects of Colombia's natural reserves. When we visit National Parks or reserves a part of the income contributes to preserve wildlife and flora and gives income to local guides and families. Private reserves as Hato Aurora are exceptional in Colombia, with your visit we make an example that ecotourism can provide a way of living together with preservation of wildlife and stimulate more local particular initiatives to be taken off from the ground. All local guides on your excursions are well trained to take care of you and the natural surroundings, besides giving you all information. When staying in nature we use eco-friendly hacienda's and local families that respect nature. Group trips will be guided by a Latin American expert on nature and culture with certification for Tourleaders on European level and University degree.
Community
All suppliers are small and local Colombian owners, meaning that the income remains within the country and creates a real economic contribution to its people and country that has started to make improvements in infrastructure and social reforms. We treat our suppliers fairly and with respect, they are an important key to a great holiday which is our success when we succeed. Working together with our Colombian partner is an ongoing relationship and our shared affection for this marvellous country benefits everyone involved. When local tribes are visited this all done with the highest respect for local traditions and the people in such way that all parties involved have a learning and inspirational experience. In this itinery we show two occasions in which you can learn about a social project with children at Medellin & Cartagena. If you are more interested this can be extended of course with more possibilities. In Cali for instance we organize on request a salsa show in the hotel with professional salsa dancers and children from poor neighborhoods who participate in salsa concours to try to create a better future (the money we pay for this salsa show is donated directly to these children and their families). Our Colombian partner offers also special programs for foreign parents who adopted children from Colombia (in former times) to bring the now grown up children in contact again with their Colombian roots and biological families if the children wish so. In some cases the families will have to be sought as all contact has been lost. At last but not at least we offer homestays / B&B throughout Colombia of Spanish speaking families, is an authentic Colombian experience in which you directly support these families. Traveling through Colombia will be an enriching experience and it won't stay with only one travel.

This operator empowers a womens coffee cooperation and NGO in the Andes of Venezuela. Their vision is to provide solidarity to the entire coffee community in the area, striving to improve the quality of the life of children and families of the coffee communities. With this trip and all our tailor made travels in Latin America you will support families and children in the Andes of Venezuela as a part of our income goes to this cooperation and NGO. Through their different programs the cooperative aspire to offer training technique in administration, management, accounting, among others and offer scholarships to students and subsidies to primary schools in rural coffee communities, as well as inspire to new forms of community economic organization.
3 Reviews of Colombia holiday, tailor made
---
Reviewed on 07 May 2019 by
Federico Mingozzi
1. What was the most memorable or exciting part of your holiday?

The Amazon forest, simply amazing!


2. What tips would you give other travellers booking this holiday?

Take your time, Colombia is a beautiful country absolutely worth visiting.


3. Did you feel that your holiday benefited local people, reduced environmental impacts or supported conservation?

Yes as we worked with local guides who explained us a lot about the places we visited but also about the nature and the environment.


4. Finally, how would you rate your holiday overall?

Really great.
---
Reviewed on 12 Mar 2019 by
Andrew Sinton
1. What was the most memorable or exciting part of your holiday?

The UNESCO World Heritage site at the Archaeological Park in San Agustin.
We had an excellent park guide, Miguel Angelo who was very knowledgeable, and our local guide (Jorge) spoke very good English,was very helpful and a
pleasure to be with.
Barichara and the walk to Guane was very enjoyable.


2. What tips would you give other travellers booking this holiday?

Bargain hard when buying stuff off the street, e.g football shirts
Whilst the Hacienda Venezia was located in a pretty valley, we wasted a lot of time and fuel travelling to & from the hotel to see the Cocora Valley and we
had insufficient time to appreciate fully the beauty of our surroundings near Manizales. We would have been much better off staying in Salento. Salento
was also closer to the airport at Pereira, and the trip from Popayan would also have been far shorter.



3. Did you feel that your holiday benefited local people, reduced environmental impacts or supported conservation?

Local people will have benefitted, But there were environmental downsides of not staying in Salento which could have and should have been pointed out to
us. Conservation was supported.


4. Finally, how would you rate your holiday overall?

Our transport from Santa Marta to Cartagena failed to appear and it took quite some time for us to contact the local agent to alert them as no-one was
answering the emergency phone. Although many promises were made (e.g we were told on three separate occasions that the car will be with us in 20
minutes) we then had to wait almost 3 hours for an alternative to be arranged (luckily we were not going for a flight). The alternative was a pick-up truck
which gave us a pretty bumpy ride, but did at least get us to our destination. The local agent could have shown us more consideration and contacted us to ensure
that we had arrived safely. But we did get a free meal in an interesting restaurant which was of some consolation.
We had to wait several more days to find out what had gone wrong. The excuse given by the car company was that they just plain forgot.
As a result we can only award the holiday 4 stars.
Read the operator's response here:
Happy to read that our travelers had a good holiday and in fact would have preferred to give a five star review. We agree that the Archaeological Park at San Agustin is a top location to visit together with another day tour through the area if time allows to add another day.
We normally have travelers with limited travel time stay overnight in Salento but in this particular case we were asked by our travelers to have a stay arranged at hacienda Venezia. It was not our original proposal. We realize now that it was too much traveling for them and that we should have advised differently, or that we should have added an extra day here to wander around and visit eventually a beautiful birdwatching park nearby Manizales. The mother hacienda of Venezia is a very interesting and beautiful wooden coffee farm from the colonial times with a modern swimming pool, great views, hammocks and sofas in abundance all round the veranda and abundant birdlife, all in the middle of the coffee fields with steep hills and an authentic small modern coffee factory at short walk. Many coffee farms have been turned into hotel pousadas only and the process of coffee production is invisible. Here you can see it all and you recieve a guided tour over the fields and at the factory of this middle sized farm that still processes the coffee.
We are very sorry that not all of the private taxi transfers functioned properly. We from our side have asked the staff in Bogota to build in some extra double control checks for the transfers and the rest of all the services. So that this experience is also turned into a learning experience for all involved to improve the performance.

Best regards, Marcel
---
Reviewed on 23 Jan 2014 by
Helen Cosgrove
1. What was the most memorable or exciting part of your holiday?

Loved the Colombian people; loved Bogota; Medellin & Cartagena.


2. What tips would you give other travellers booking this holiday?

Be aware in advance of the length of time it takes to get served in restaurants
and the blandness of the food. Also we found the guides to be uninspiring.
Colombia needs to invest in these areas in order to drive tourism in a positive
was.


3. Did you feel that your holiday benefited local people, reduced environmental impacts or supported conservation?

Yes.


4. Finally, how would you rate your holiday overall?

It was good and very enjoyable overall - we saw a huge amount of the country and had many different experiences.
Read the operator's response here:
We are happy to hear from our customer that they did like the Colombian people and cities and that the trip overall was very enjoyable. Also we are really glad to hear that the trip was regarded as bringing benefits to local people, involve reduction of environmental impacts and support conservation. As these are important items for many local operators, as well as for tourism in general in Colombia.

It's true that some local guides have to learn more about standards of Western tourism and not all guides speak English very well, but normally they are very enthusiastic. What happened here is that the group preferred to travel without an experienced tourleader. When traveling in a group and not familiar with the Spanish language and Colombian culture, we always highly recommend to travel with an experienced tourleader. This we did advise to this travelparty but they preferred to travel on their own. It is quite a challenge to travel with a group through Colombia without anyone speaking Spanish! My partner supported and accompanied this group every day by telephone. This would however have been fully unnecessary with the presence of a tourleader. A learning lesson also for us. A tourleader does not only inform the group during the trip about Colombian culture and aspects in general, but supports the whole organization and logistics of local tours, transfers, coordinates with the local guides, is a complement in many aspects to the local guides, selects restaurants and prepares the menus, takes care of first aid and prevents accidents there where necessary. A professional tourleader has many years of experience in guiding groups, is passionate about a country, about the tours, about guiding, loves to take care, anticipates and this way creates a once in a life time holiday for his customers. We offered to guide this travelparty ourselves, we would have loved to do so and it is a pity we did not have the chance to make this trip more than enjoyable. We have guided many grouptrips, we are certificated and do recognize once again that guiding a travelparty is not something that you just do and comes by itself: it is a true profession! When traveling in a small group or in case of a tailor made individual travel, this can be a financial factor to think about, but when a group is bigger than 8 or 10 pax, the extra cost is relatively low and has a huge advantage. We do offer guidance in Latin American destinations as Cuba, Peru, Argentina, Chile, Bolivia, Brasil and in Colombia. You can see some of our group offers on the site of Responsible Travel. Feel free to contact us and have a chat by Skype.

At last but not at least about the food. Colombia is not famous for its kitchen that is true so far, this may change in future, but it does have very nice and traditional foods to offer. In the bigger cities as Bogota, Cartagena, Medellin and Cali you can find some boutique haute cuisine restaurants though. Many local restaurants are not used to big groups or European standards. The meal that is ready, is served first without thinking of the other plates that still have to come. Also, as soon as somebody finishes eating, the plate is taken away. So when eating in group, sometimes one is already finished while others are still waiting. This should not happen in the better restaurants in the bigger cities, but also here it helps to have a tourleader in the group who manages all this with the waiters and captain of the restaurant.

---
Popular similar holidays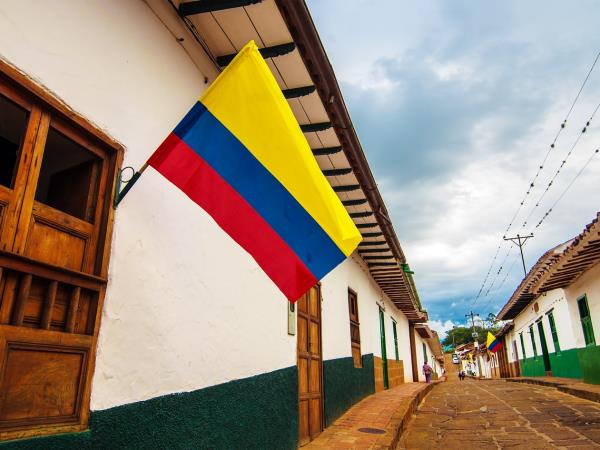 Bogota, Coffee Region, Medellin & Cartagena - Tailormade
From £1850 14 days including domestic flights only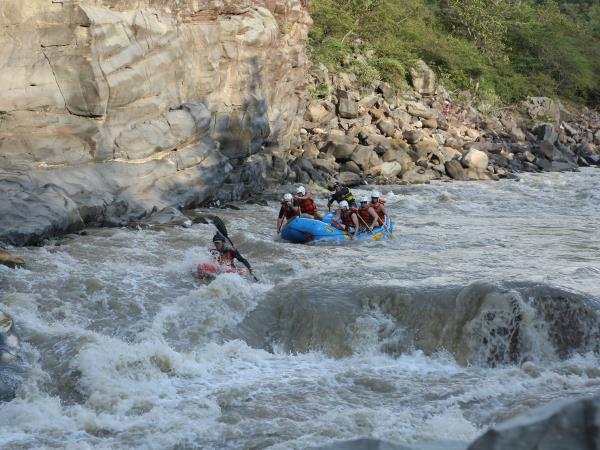 Hike, bike and raft through beautiful Colombia
From £2750 11 days excluding flights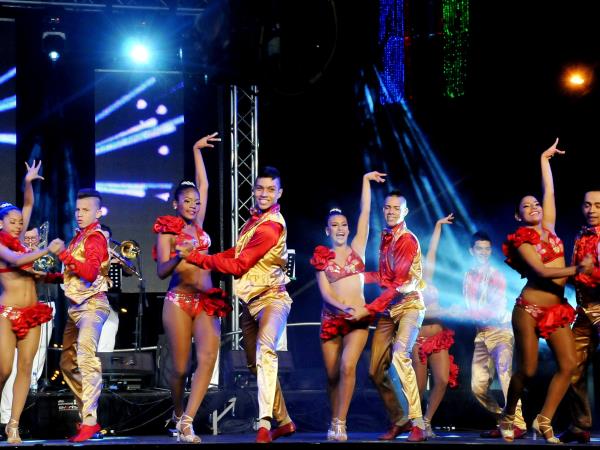 Salsa holiday in Cali
From £975 8 days excluding flights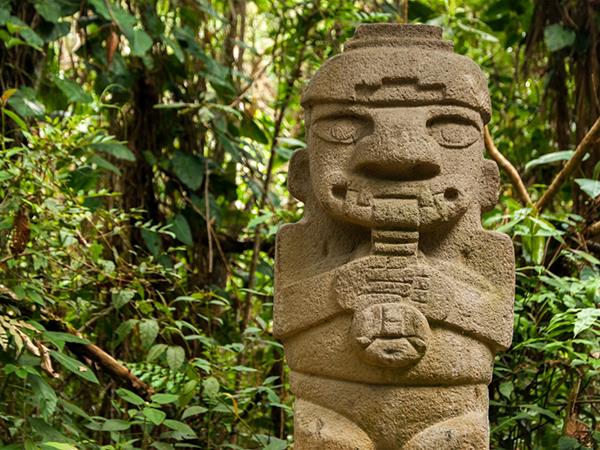 Off the beaten track Colombia holiday
From £3074 13 days excluding flights